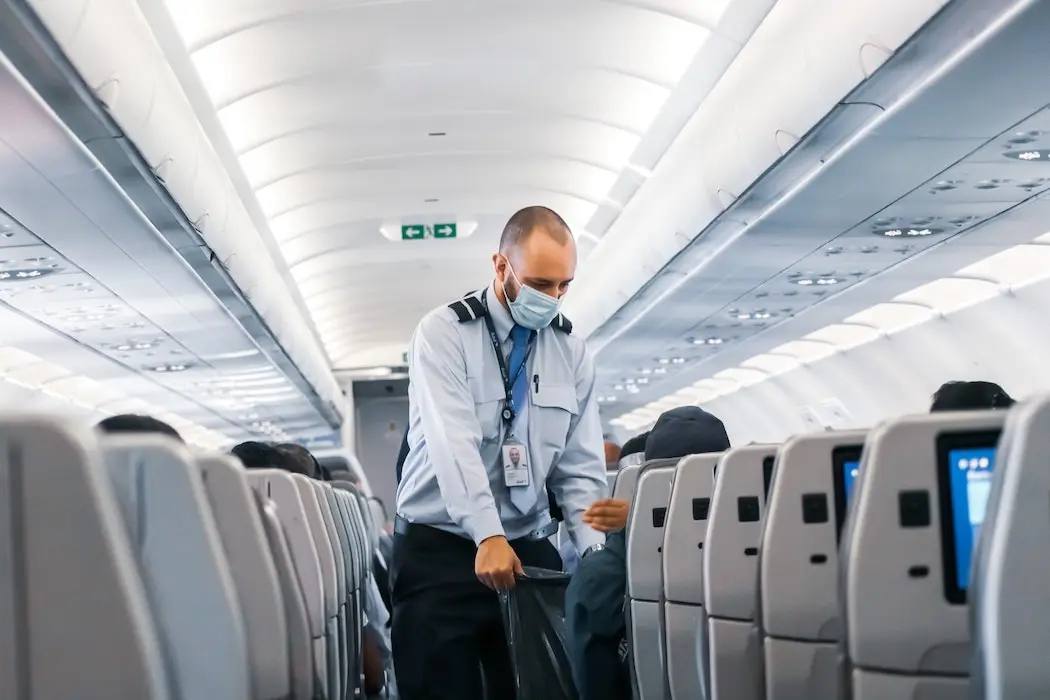 You've finally decided to take the plunge and head off to Punta Cana, the famous Dominican Republic tourist destination on the eastern tip of the island. But before you do, it's important to understand that there are several travel restrictions in Punta Cana due to COVID-19. This makes it essential that you know what they are and how they affect your trip. Here's what you need to know.
Latest News from the Dominican Government
Most visitors (for example, from the United States, Canada, Argentina, Mexico, Chile, Colombia, Panama, France, Germany, Italy, Russia, Puerto Rico, and so on) are not required to present a negative COVID-19 test upon arrival in the Dominican Republic. Upon arrival, airports and other points of entry will administer a quick, aleatory test to a percentage of passengers, as well as all those who exhibit symptoms. This procedure does not apply to passengers under the age of seven. Passengers who present a vaccination card or a negative PCR or antigen test performed within 72 hours of their arrival in the Dominican Republic will be exempt from the random test. All passengers will be required to perform a temperature check as well.
Passengers who exhibit symptoms or have positive test results will be isolated and treated at authorized locations. Prior to departure, travelers should confirm with their airline provider and airport of origin any testing or other related requirements for inbound flights to the Dominican Republic, as well as any necessary requirements upon arrival in their country of origin.
These are the current travel restictions in Punta Cana
All restrictive measures imposed by COVID-19 are suspended as of February 16, 2022, and it will be up to each individual to take his or her own measures to safeguard his or her health responsibly, but without restrictions.
Individuals are responsible for measures such as the use of face masks, the presentation of vaccination cards for access to public places, and restrictions in public spaces.
As a result of our stringent safety measures and effective vaccination plan, hotel occupancy has now reached 100 percent, further establishing the Dominican Republic as a global model of tourism recovery in the midst of the pandemic.
How do the current Punta Cana travel restrictions affect me?

Just take general precautions—like making sure all of your family members have their flu shots and practicing good hygiene—and you'll be okay. Plus, a number of other countries are experiencing similar issues, so there's a strong chance travel restrictions could happen in other destinations you were considering as well.
Book your Excursions & Tours in advance. We provide roundtrip transportation from all hotels in Punta Cana.
No Payment Required - Schedule your activities today using our pay later option!
e-Ticket
All passengers entering and leaving the Dominican Republic on commercial flights are required to complete a free electronic entry and exit form that combines a traveler's affidavit, customs declaration, and international boarding and alighting forms.
The form is called "e-Ticket and we wrote an article to cover it.
Are there areas I should avoid while in Punta Cana?

Take general precautions such as avoiding crowded areas. Crowded areas are more likely to be breeding grounds for germs. If you do find yourself in a crowd, try your best not to touch anything and wash your hands as soon as possible. Also, don't forget to wear your mask.
Where do I stay if I still want to visit Punta Cana?

With a travel ban in place, there are still options for people who still want to enjoy a vacation in Punta Cana. With over 100 resorts and hotels in operation during peak season, there are plenty of lodging options available for those who don't wish to visit Punta Cana.
Hotels that remain open include all-inclusive resorts, adults-only resorts, and smaller boutique hotels.
Where can I take a PCR test in Punta Cana?
There are few medical facilities in Punta Cana that offer PCR tests:
Amadita Clinical Laboratory
Punto Medico
+1(809)338-3338 and +1(809)562-0040
Punta Cana Medical Center
Visit the Dominican Republic's official Covid-19 information page for more details and testing facilities.
Final thoughts on Punta Cana Travel Restrictions

If you're considering travel restrictions during the pandemic, know that 100% of the Tourism sector personnel have been vaccinated. Roughly 70% of the population of the Dominican Republic has been vaccinated. However, it's important to take some additional precautions—such as: receiving a vaccination and avoiding crowded areas.