Finding the best all-inclusive resorts in Punta Cana to make your vacation dreams come true can be daunting. 2022 has been one heck of a year, and you are ready to leave it behind in beautiful Punta Cana.
With so many excellent Punta Cana all-inclusive resorts on offer, you sometimes need the help of a local guide. Not to worry, at Punta Cana Adventures, we are here to help you every step along the way.
We offer a regional, expert approach to finding the perfect accommodation, trips, and things to do in Punta Cana. 
Vamos! Why not pour yourself a tropical drink and read on to find the best tips for finding the all-inclusive resort for you, your friends, or your family?
Best All-Inclusive Resorts in Punta Cana for Families
Families of all sizes find themselves attracted to the Dominican Republic. Kids can't wait to dive into huge pools, waterparks, and sandy beaches and eat all the delicious, family-friendly foods.
The great news is that most resorts cater to families, but here are a few of our favorites that will wow everyone, from when you get out of the car to check-out time.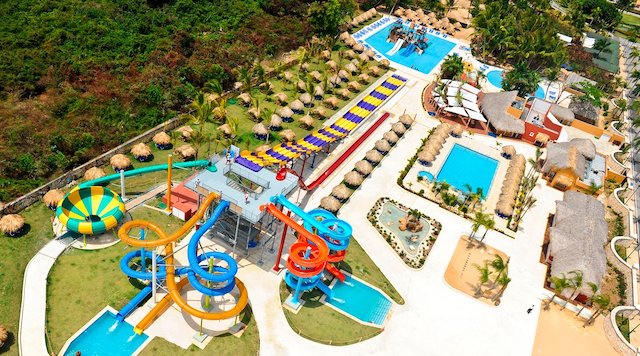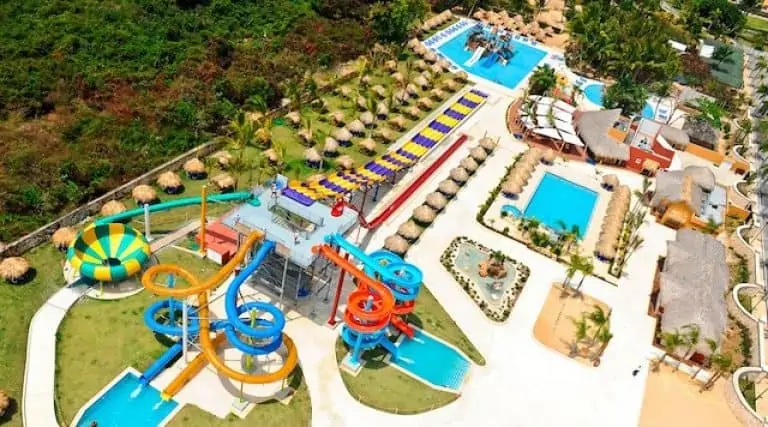 The 5-star reviews speak for themselves. Everywhere you see the words, "Great family hotel, lots to do for everyone!"
This unique, 5-star resort with all-inclusive access and seven themed restaurants truly allows you to leave everything behind and focus on discovering the Caribbean.
Parents may see themselves drawn in by the serene spa area, but the Sirenis Aquagames Waterpark will offer excitement for adults and children alike.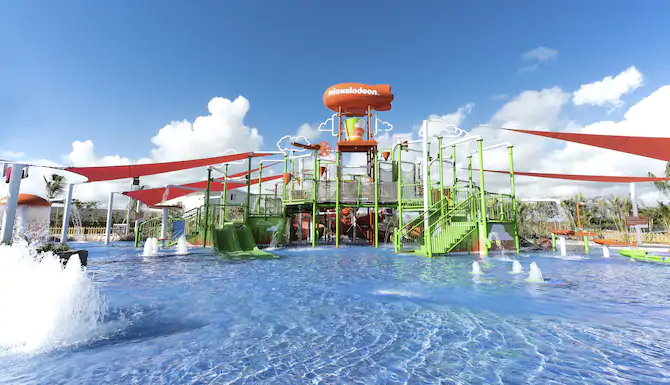 Be aware of the name of this resort. While Nick-themed fun is part of the experience, five-star luxury and warm hospitality make it the perfect place to stay in the Dominican Republic.
This resort offers luxurious Nick-themed villas, swim-up suites, and Aqua Nick, one of the favorite water parks in Punta Vana.
The layout at the golden Caribbean beach lets your kids play for days at Club Nick, the perfect hangout with character meet and greets,
Oh, and make sure to get super slimed as part of the Nick resort experience! This resort requires a sense of humor and plenty of silliness.
Book your Excursions & Tours in advance. We provide roundtrip transportation from all hotels in Punta Cana.
No Payment Required - Schedule your activities today using our pay later option!
Best All-Inclusive Resorts in Punta Cana for Adults
We think kids are an absolute joy to be around, but sometimes you want to relax away from boisterous children and squabbling families.
Thankfully, Punta Cana offers plenty of all-inclusive options for adults only. 
Secrets Royal Beach Punta Cana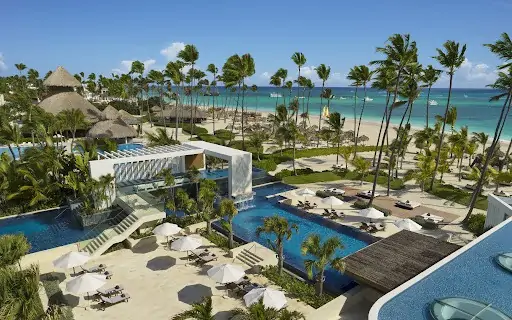 Is romance in the air for you and a loved one? Then Secrets Royal Beach will wow you with its 700 yards of palm tree-studded white sand beach and romantic, modern suites.
Relax far away from life at home and reconnect while wandering through winding walkways and secluded pools and while making use of the world-class spa.
This all-inclusive experience involves unlimited dining and drinks, best-in-class service, and endless entertainment for a date night (or two!) away from home.
Iberostar Grand Bávaro Punta Cana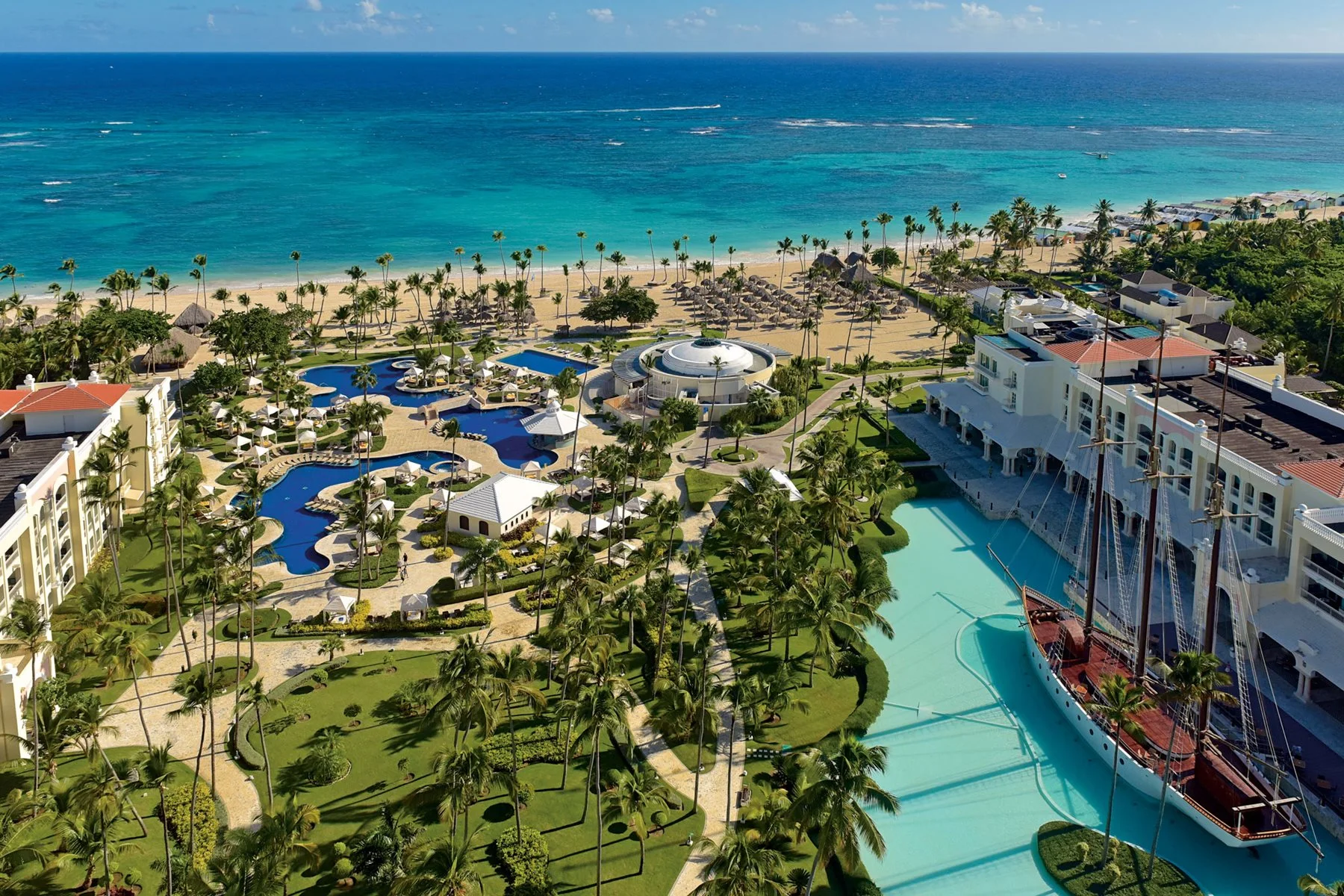 The Iberostar Hotel is one of those once-in-a-lifetime hotel experiences that you'll tell all your friends and grandchildren about for the rest of your life.
Not only is its location alongside one of the finest beaches excellent, but its architecture is also a work of art. 
You will find yourself welcomed by sweeping gardens, a bar built in the reproduction of a sailing ship, and seven restaurants to satisfy any food lover. 
Play golf in the beautiful Punta Cana climate, use the personalized butler service and rest easy knowing the hotel is all-inclusive and free of single-use plastic.
Best Budget All Inclusive Resorts in Punta Cana
So far, we have mentioned some luxurious, all-inclusive options for adults and the whole family, but what do you do when you want to get away, but money is tight?
Being short on cash shouldn't keep you from having fun, but it's hard to unwind when your mind worries about money.
Check out our article on easy ways to save money for your Punta Cana vacation. 
Vista Sol Punta Cana Beach Resort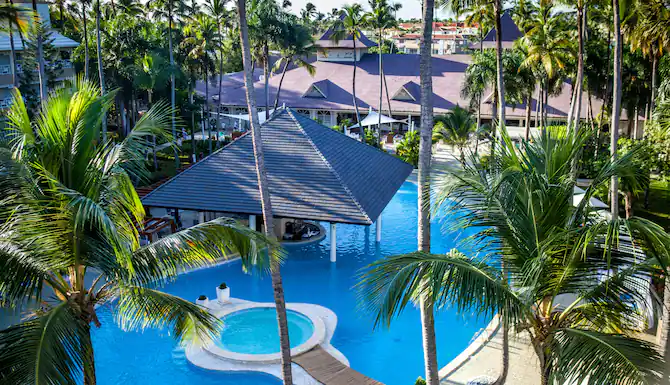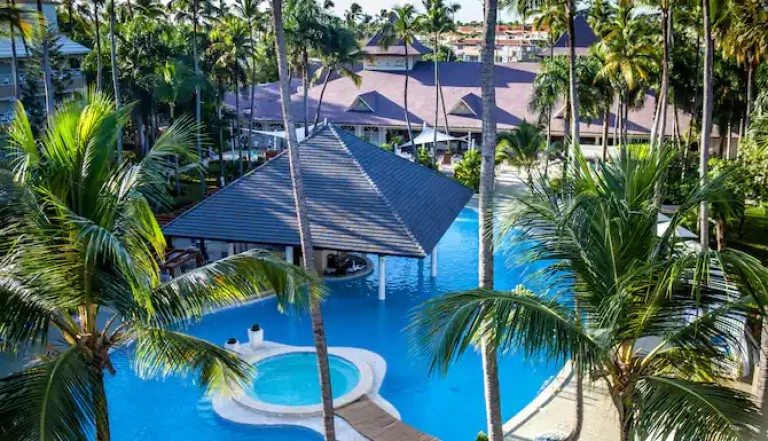 Vista Sol is the more budget-friendly, all-inclusive option and still offers three pools, a theatre, a show area, and a kids club.
The restaurant mixes European, American, and local cuisine to ensure all guests feel catered to at all times. 
If you want an area for the kids to let out their pent-up travel energy, a separate pool away from the other sites allows you to let them loose.
Impressive Resorts and Spas Punta Cana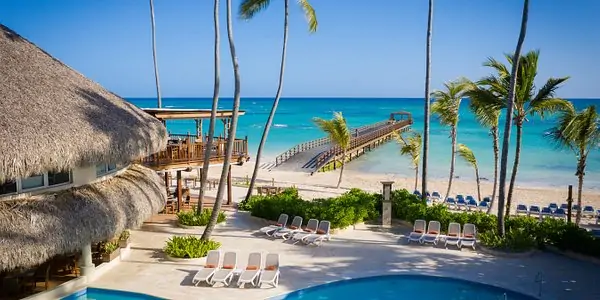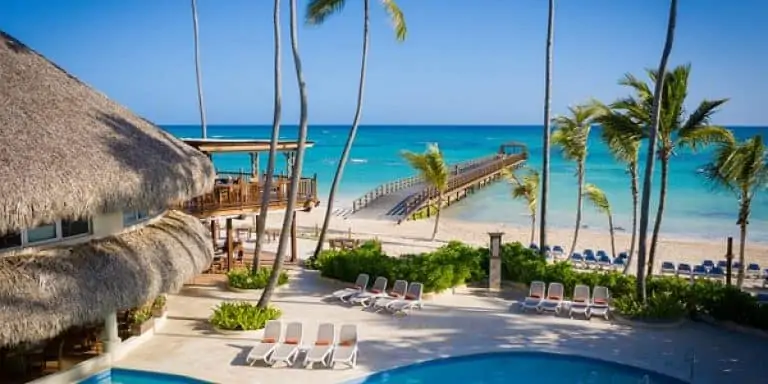 This all-inclusive hotel resort in Bavaro Beach offers spacious and modern rooms steps away from their newly renovated beach.
You will find diverse dining and entertainment options, a fully equipped gym, and three outdoor pools to lounge nearby. Kids of all ages are catered to with teen areas and kids clubs.
Are you in Punta Cana to let your hair down? The hotel has an award-winning nightclub that lets you grind your hips to the beat after enjoying a drink in the bar.
Top Tips for Finding the Best All Inclusive Resort in Punta Cana
We hope you've found your favorite new vacation spot among this impressive Punta Cana resort's all-inclusive offering.
However, if you want to strike out on your own, here are some tips to bear in mind for your search:
Keep your budget in mind.
Consider the food options – everything from a la carte to buffet-style is available.
What size of the resort would make you feel relaxed and taken care of; do you prefer a larger or smaller, cozier hotel? 
Do you want a location close to local cities and life?
Remember to check the reviews to avoid disappointment.
At Punta Cana Adventures, we want to make it possible for you to experience the top things to do in Punta Cana. Check out some of our favorite things to do and pre-book your Punta Cana excursions with us.