Tourists flock to Punta Cana for snow-white beaches, aquamarine waters, and never-ending rum drinks, but outside the resorts, you can immerse yourself in Dominican culture or experience the country's tropical wonders.
Here are five excursions in Punta Cana that you won't want to miss — and that will get you back in time for some Latin dancing back at the resort.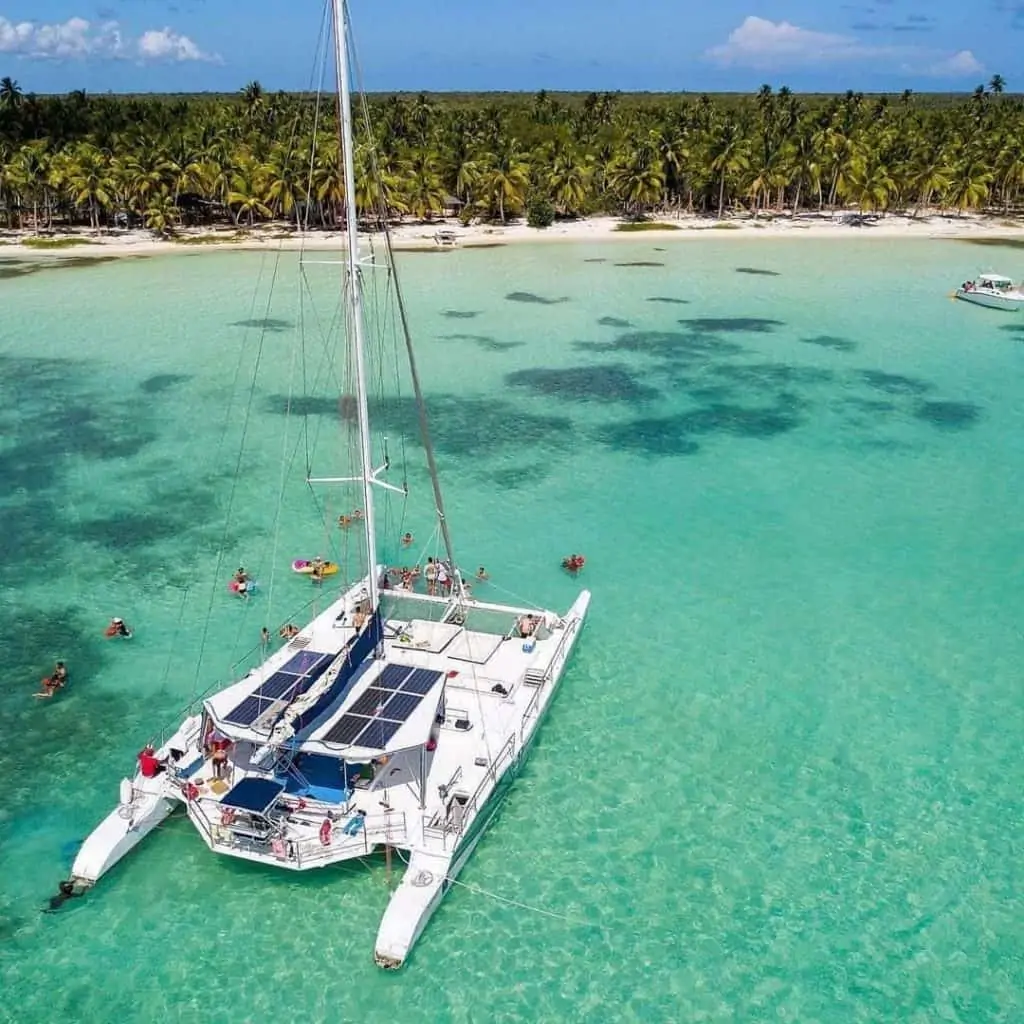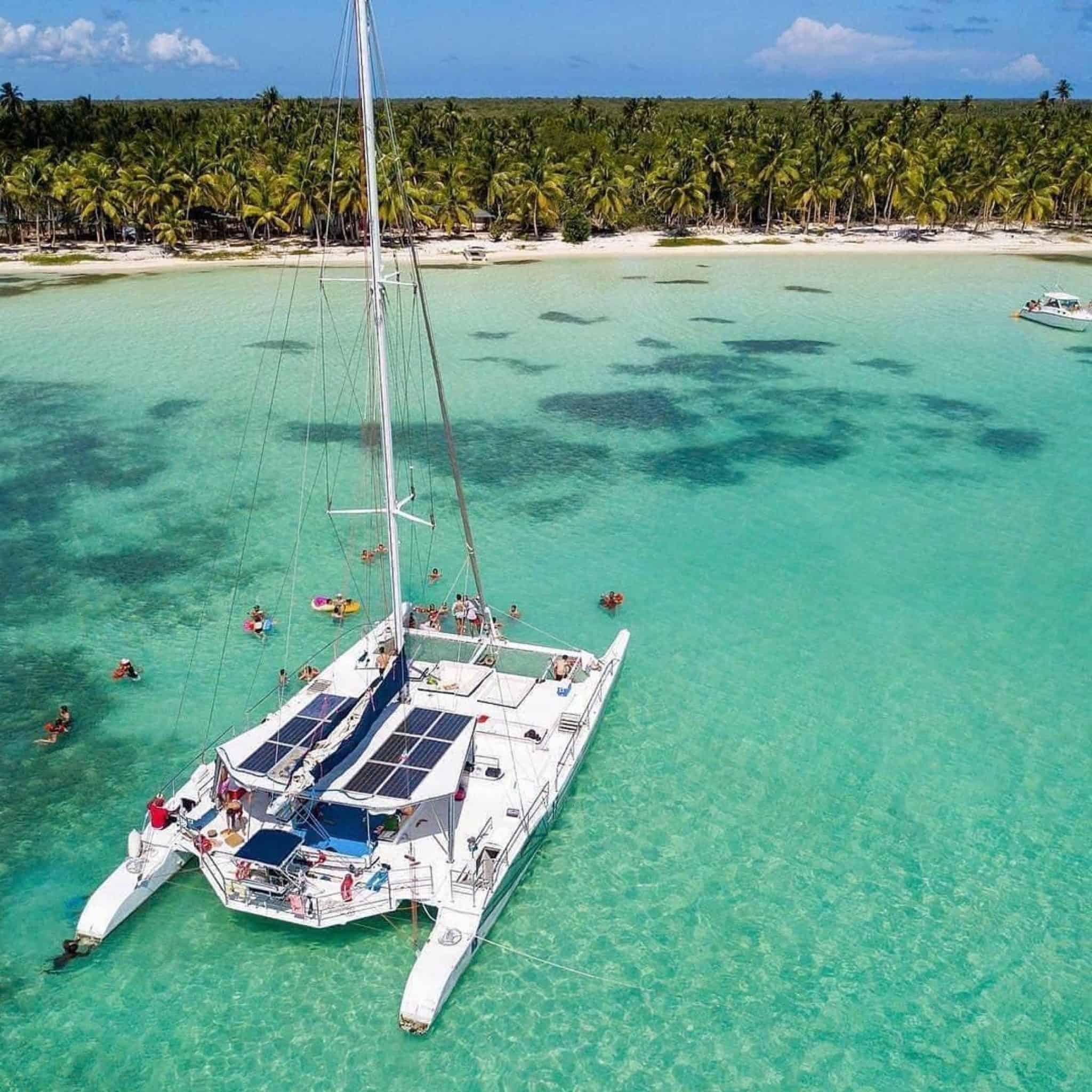 Excursions to this government-protected nature reserve — a tiny island on the southeast tip of the Dominican Republic — begin with a morning drive to the small fishing town of Bayahibe, where you'll board a speedboat that shuttles you to your catamaran. Rum and beer flow freely as you sail, stopping only at a sandbar to swim and pose for pictures with starfish. On Isla Saona, you'll enjoy a lunch of chicken, pork, rice, beans, fresh fruit, and other tropical treats. Then, relax on the shores in a food-induced coma until the trip back. The trip averages $89 per person and includes pick up and drop off at the resort.
Saona Island & ATV Off-Road Buggy Combo!
Learn more about these Popular Punta Cana Excursions Here.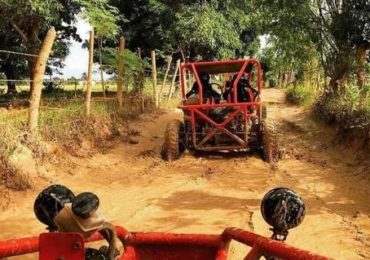 Ride a beach buggy around the Punta Cana unspoiled countryside. During this tour with an expert adventure guide. Go off-road with stops at amazing places, Learn about the locals' way of life and how local produce is grown, then taste some for yourself. You will fire up one of the speedy and sturdy Roadmaster buggies and head out for the unspoiled areas of Punta Cana, steeped with its own unique culture and history. Learn about this excursion in Punta Cana Here. ($65 per person)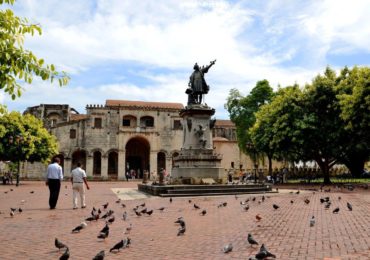 Christopher Columbus' first permanent settlement in the Americas, Santo Domingo, lies three hours west of Punta Cana and is a popular excursion for history bugs. Here, you'll walk the Calle Las Damas, the first paved street in the new world, as you follow the steps of conquistadors and pirates. You'll see the first cathedral in the New World, the first university, the first hospital, the first tavern, and more. We suggest booking a trip that includes a stop at Alcazar de Colon, the palace built by Christopher Columbus' son, for its historical value and impressive art collection. Learn about this excursion in Punta Cana here. ($79 per person)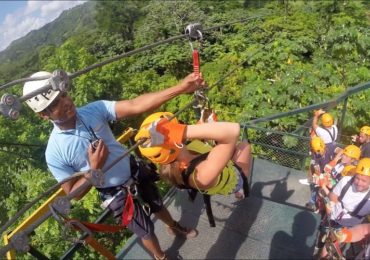 On this popular zipline adventure travel from Punta Cana to the tropical canopies of the Dominican Republic. Send the day soaring high above the treetops on a network of cables that spans more than 4000 feet. Take in jungle views and experience the thrill of a lifetime on this epic adventure. This excursion is a half-day zipline adventure is designed in order to offer the best diversion in the most interesting environment of the Dominican Republic. Learn about this excursion in Punta Cana here. ($89 per person).
Book your Excursions & Tours in advance. We provide roundtrip transportation from all hotels in Punta Cana.
No Payment Required - Schedule your activities today using our pay later option!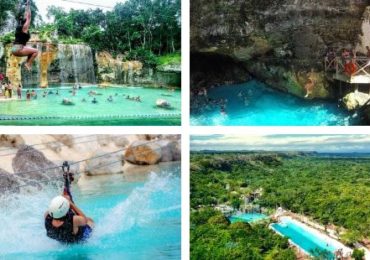 Enjoy many incredible activities at Scape Park, a natural theme park with a variety of attractions including, Hoyo Azul, zip-lining, cenotes, caves, a beach, and much more!
Let your imagination fly while zip-lining off a cliff, exploring ancient Taino caves, jumping from water zip lines and riding in our splash hammocks, swimming in underground cenotes like Hoyo Azul, or relaxing at the private beach club.
You will be able to take a break at any time and enjoy a buffet-style lunch and resume having fun.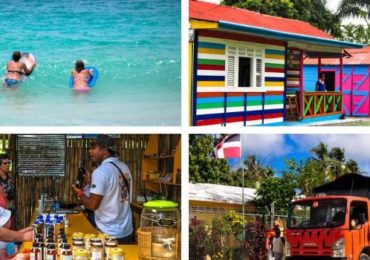 With Outback Experience in Punta Cana, you'll visit a typical Dominican home, meet the family that lives there & enjoys a drink of freshly made coffee with them. Pass by rural Punta Cana schools & villages as you see friendly Dominicans smiling & waving at you.
See coffee & chocolate growing on trees as you walk through a chocolate plantation. Shop at a local Rum shack with local products like Rum, Cigars, Coffee & lots more – All at the local Punta Cana prices!
Enjoy a family-style Dominican lunch at an incredible Punta Cana countryside ranch and walk through a fruit plantation to see fruit growing in its natural environment, you'll even get to taste fresh fruit & sugarcane, see native animals like crocodiles, iguanas, turtles & much more.
Outback Safari Experience in Punta Cana!