Scape Park is a must visit while vacationing in Punta Cana, here is why:
Sand, sea, caverns, springs, jungles – these are all the natural beauties you will experience up close and personal at Scape Park in Punta Cana. Not to mention all the wildlife you'll encounter as you hike, zipline, and swim your way across the park: from the monkeys scampering across Monkey Island to the iguanas eyeing you from their rock perches in Iguanaland. You can also visit our more domesticated animal friends at El Rancho, where you'll interact with horses, goats, and ponies.
And of course, what vacation would be complete without world-class dining and drinks – on land and sea?
It's all possible at Scape Park.
What To Do At Scape Park
There's no shortage of things to do at Scape Park. In fact, you may have trouble finding the time to visit every single attraction! The good news is, they're all fabulous and well worth your attention.
To help you create your itinerary, we created the following list of the top 11 activities to do at Scape Park.
Saltos Azules at Scape Park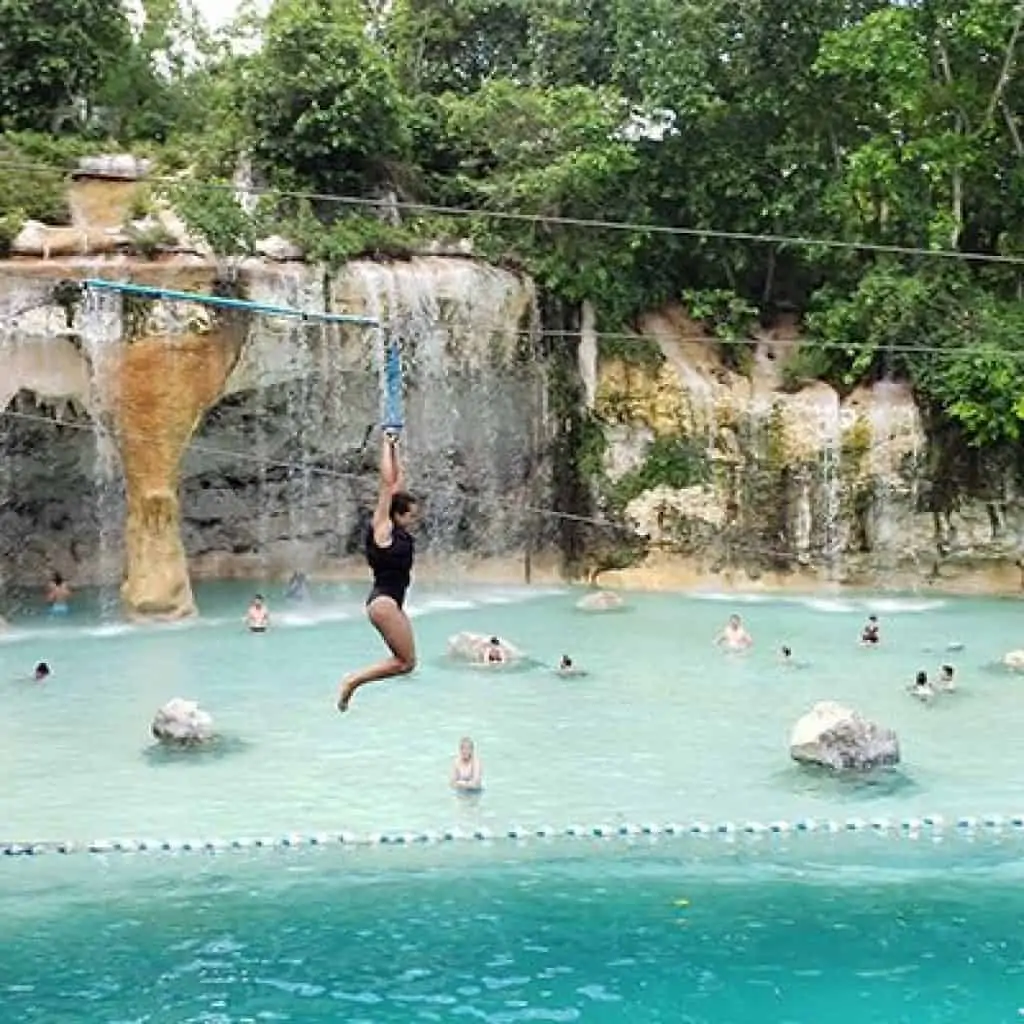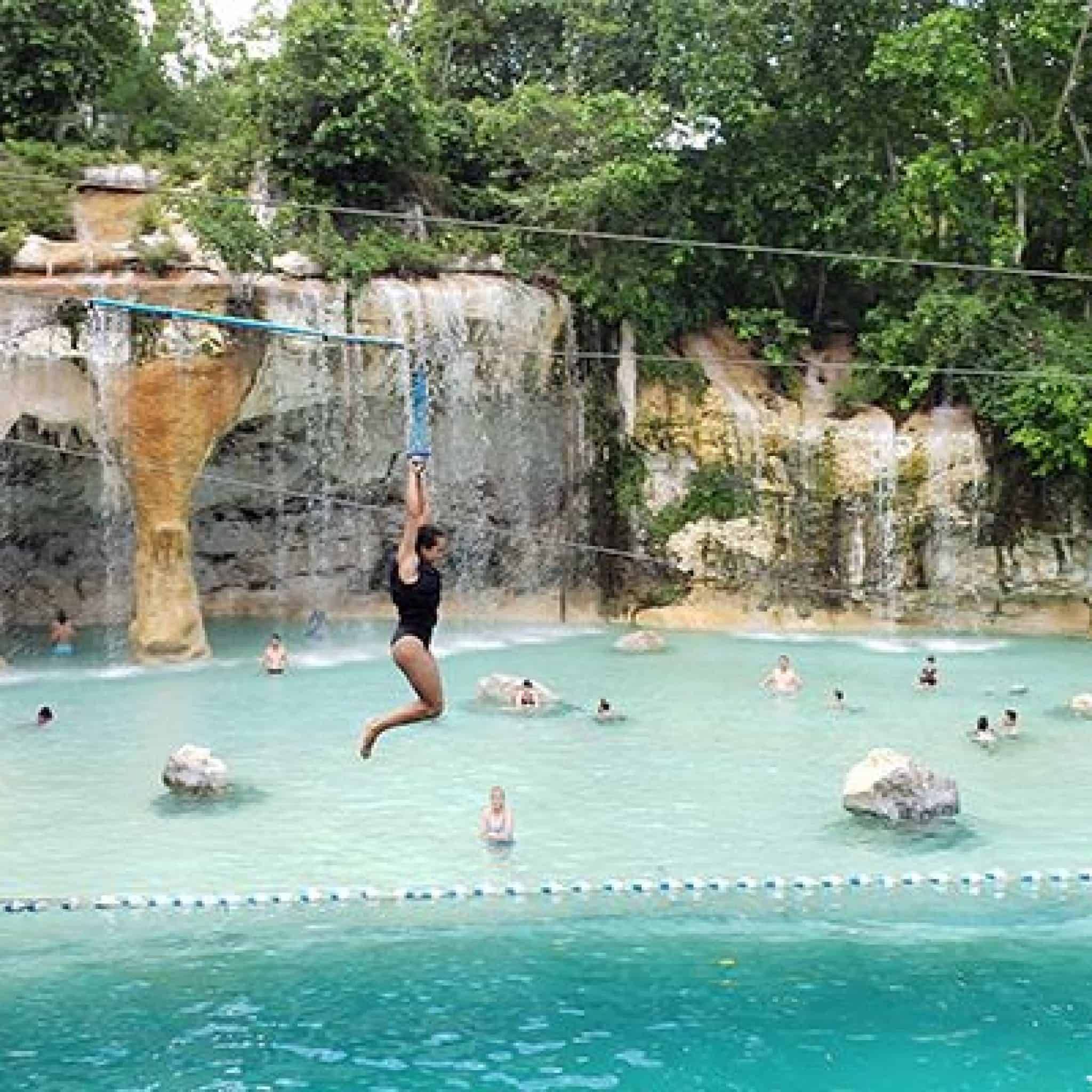 Saltos Azules is for the thrill-seekers, the daring vacationers who want to get their hair (and feet, and everything in between) wet. This attraction is part-ride, part swimming hole. You can take your pick for which activity appeals to your sense of adventure the most.
For example, the most fun-loving Scape Park guests may wish to take a whirl on the zipline, or swing between the sky and the water in the Macuya Swing. Visitors who want a more sedate experience or who just need a break after jumping into the pool from the Mabo rope can swim and float in Saltos Azules's cool waters.
But the fun still doesn't end there! You can take this time away from the rides to explore the caves and waterfalls nearby.
Whether you're in the water or in the air at Saltos Azules, you will always stay cool and have a good time.
Get the Scape Park full admission pass
Zip Line Eco Adventure at Scape Park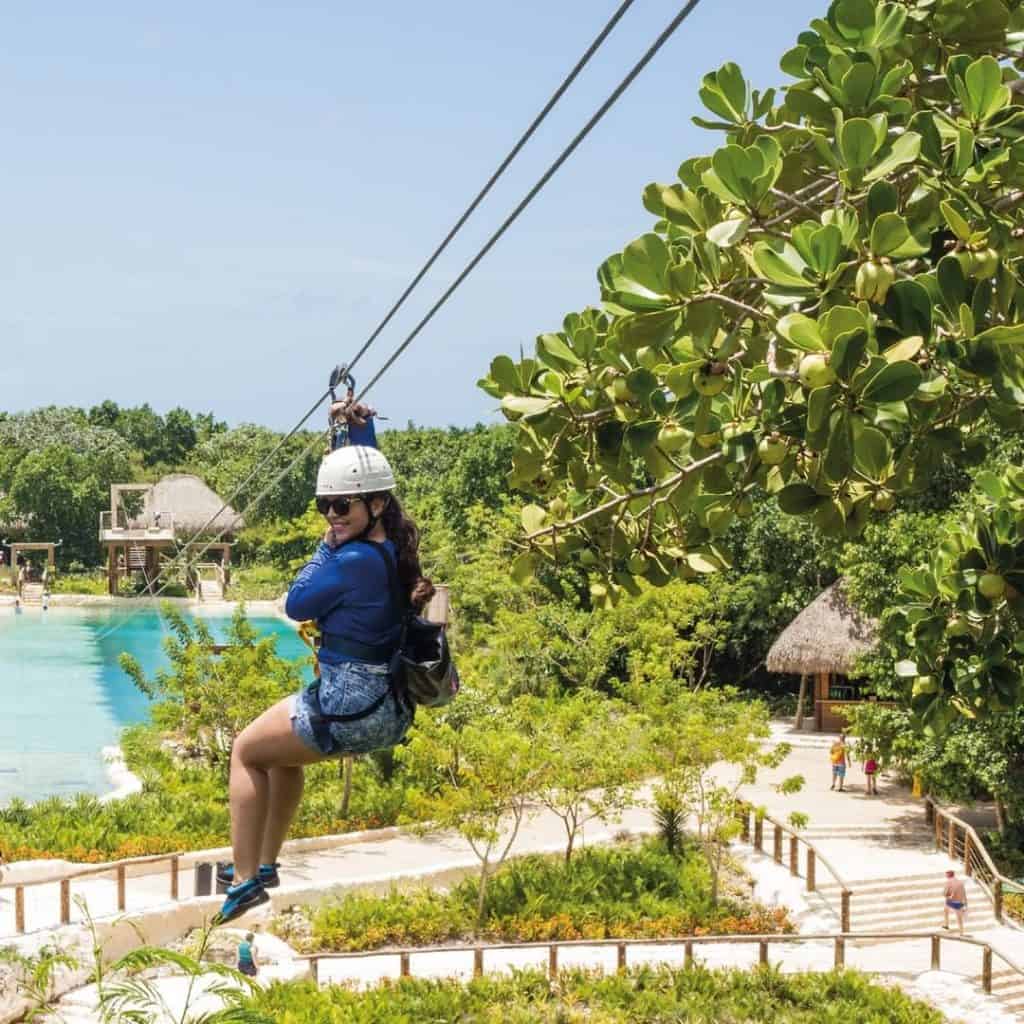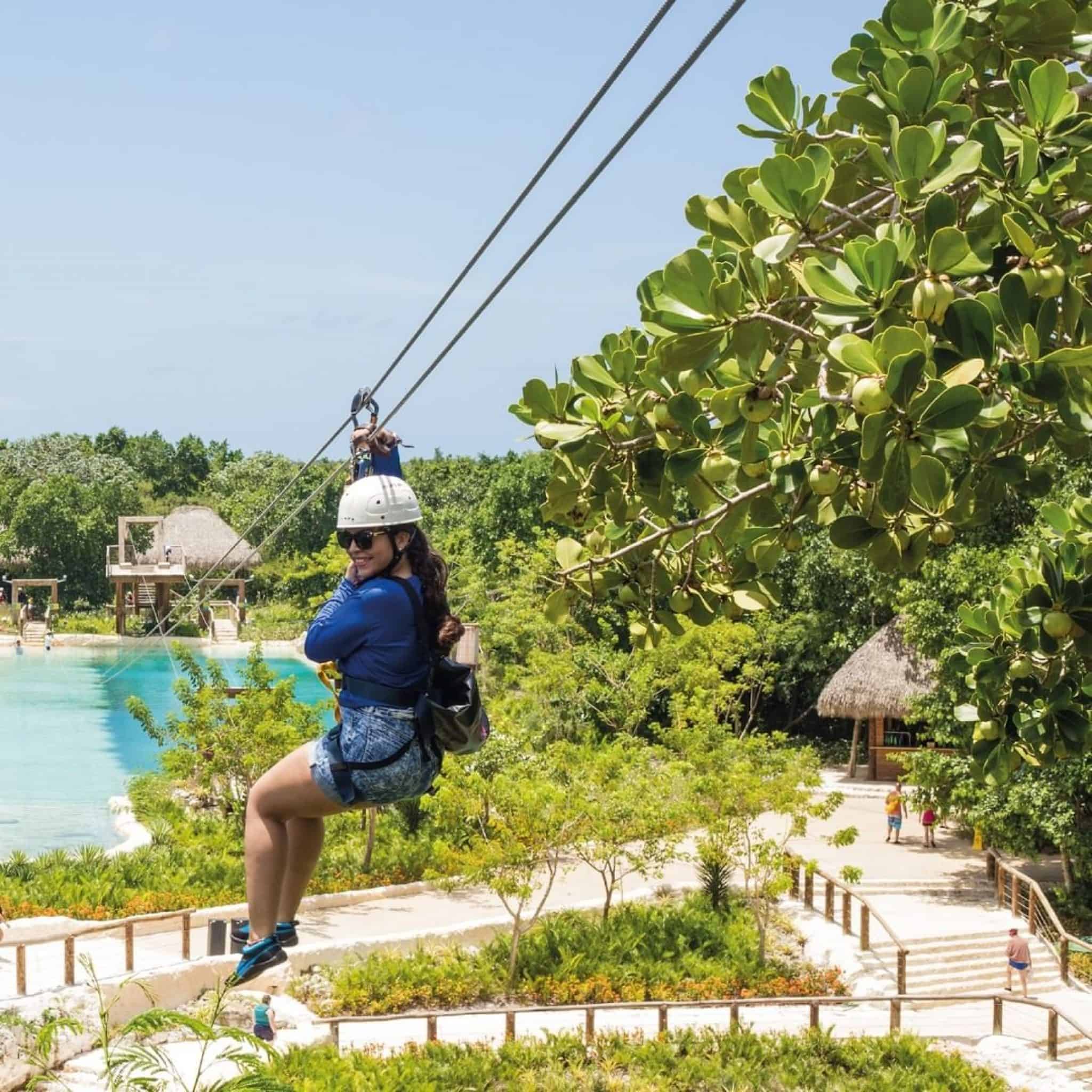 Ready to feel the wind rushing through your hair and the feeling of flying coursing through your veins? Then book yourself a ride on the Zip Line Eco Adventure!
This activity features a circuit of 8 separate zip lines. From the majestic height of a natural cliff, you'll get a taste of the sheer awesomeness of Punta Cana's vast jungle canopy and clear blue skies above. Then you'll experience this awesomeness firsthand – with an adrenaline rush! – as you zip line over and among the trees, and cool your feet as you skim through refreshing pools.
Helmets and other safety gear are provided, of course. Parents with children, as well as disabled and elderly folks, should take note of the steep climb before they can begin their journey through the air. But the effort is well worth it to experience the natural wonders of Punta Cana.
Get the Scape Park full admission pass
Book your Excursions & Tours in advance. We provide roundtrip transportation from all hotels in Punta Cana.
No Payment Required - Schedule your activities today using our pay later option!
The Hoyo Azul (Blue Hole) Cenote in Punta Cana at Scape Park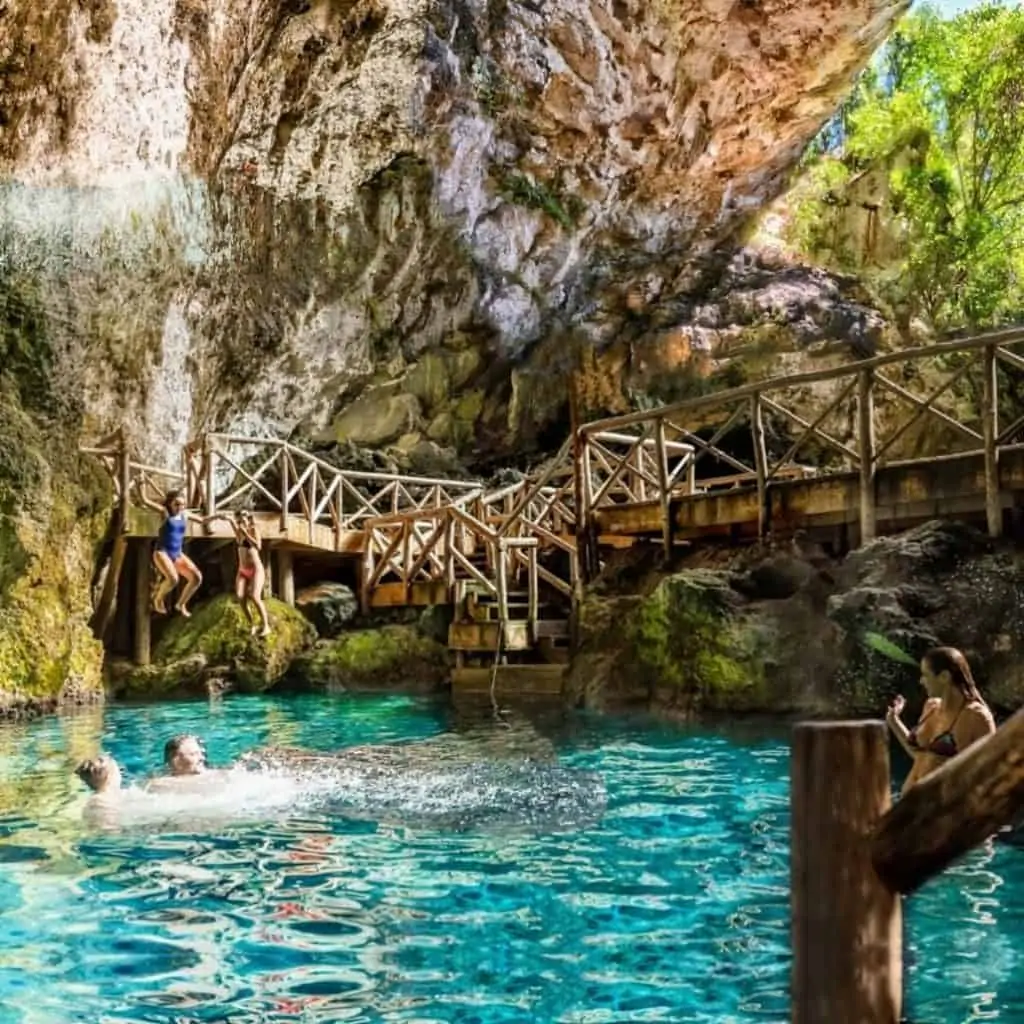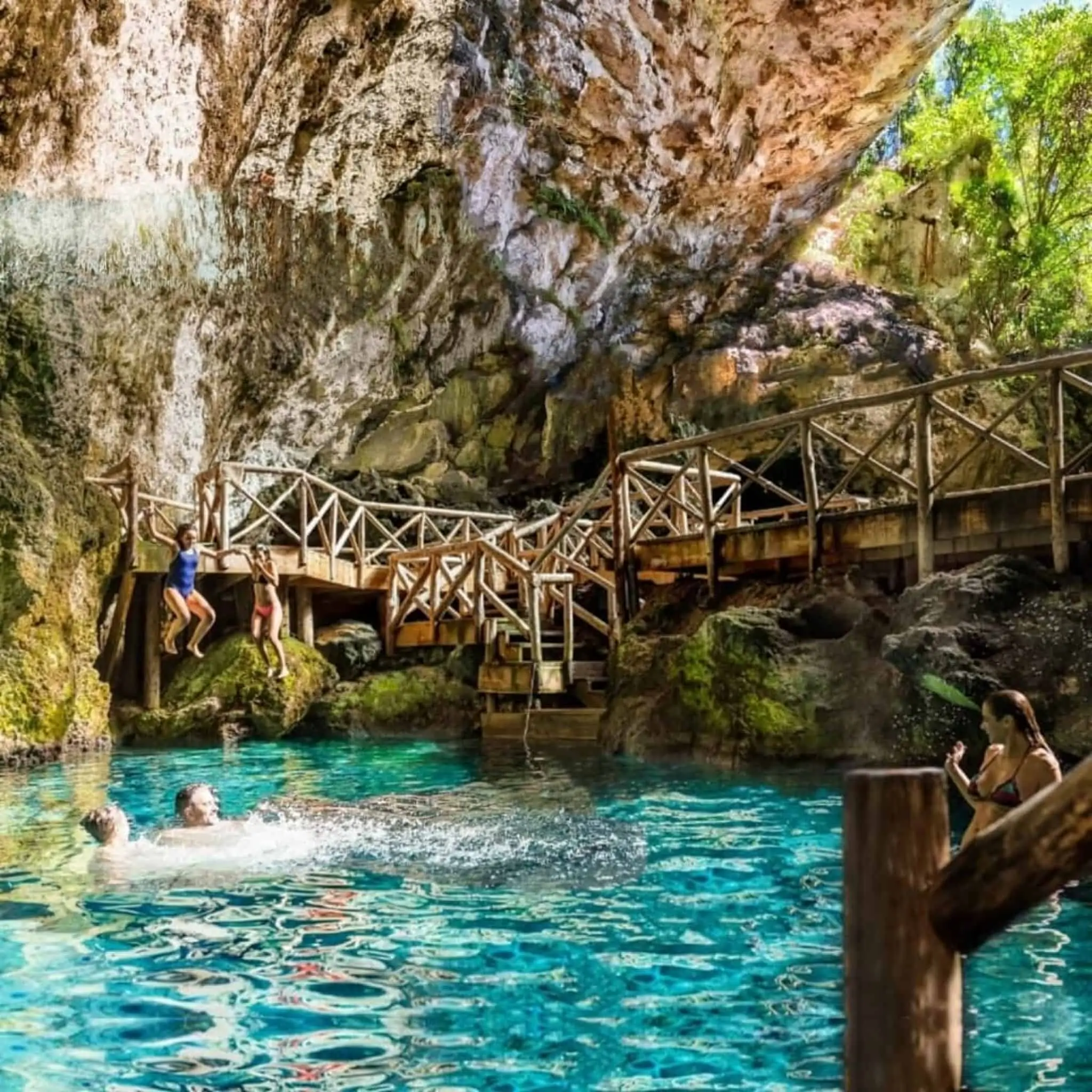 Arguably the most beautiful place to swim in Scape Park is Hoyo Azul or the Blue Hole. This little hidden treasure is a cenote, which is a natural sinkhole or cave in the ground. Filled with clear, cool, turquoise water, it's a stunning place to come and take a refreshing dip after a hot day of fun in the park.
As you follow the wooden staircase from the surface down into Hoyo Azul, note that the rock walls surrounding you are entirely natural. This is not a man-made cave; it is a genuine cenote formed over the course of millennia, just like thousands of others across the Yucatan Peninsula. And it's entirely at your disposal at Scape Park.
Get the Scape Park full admission pass
The Iguabonita Cave at Scape Park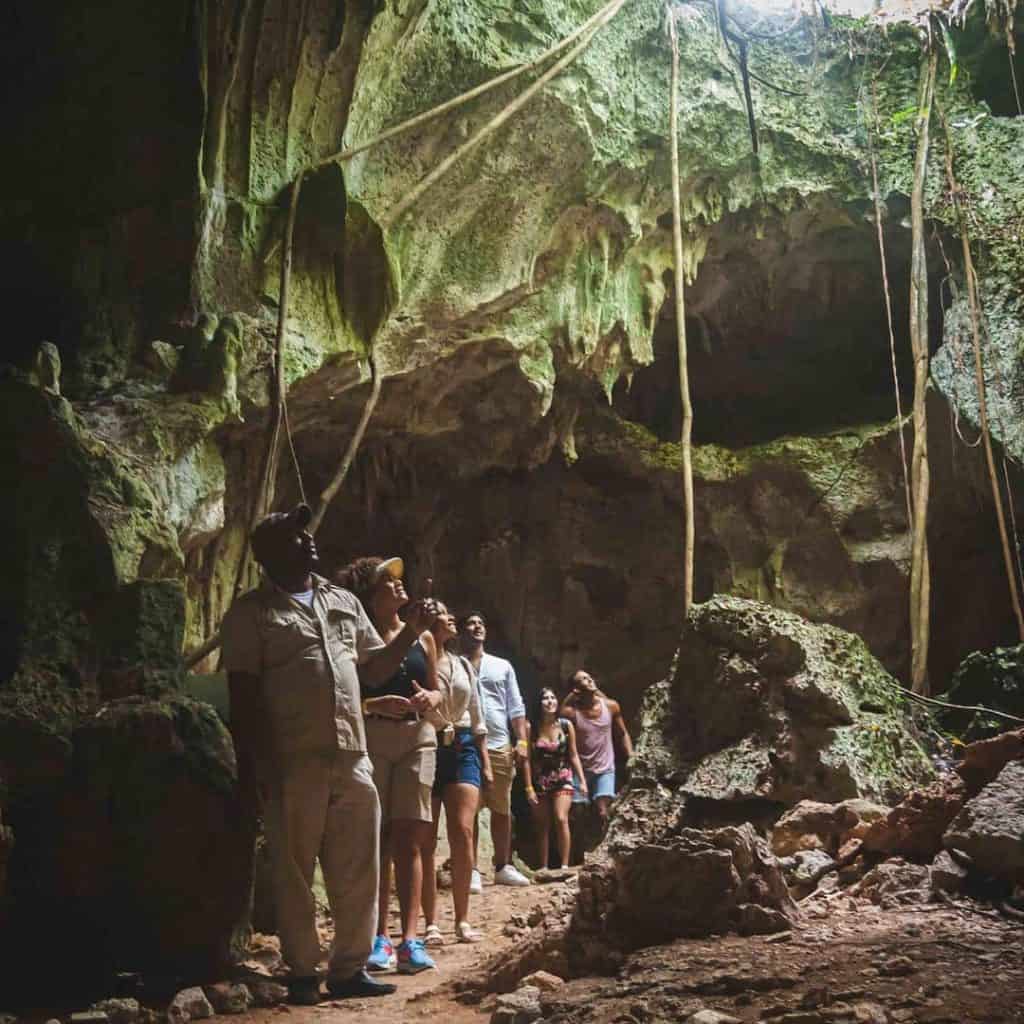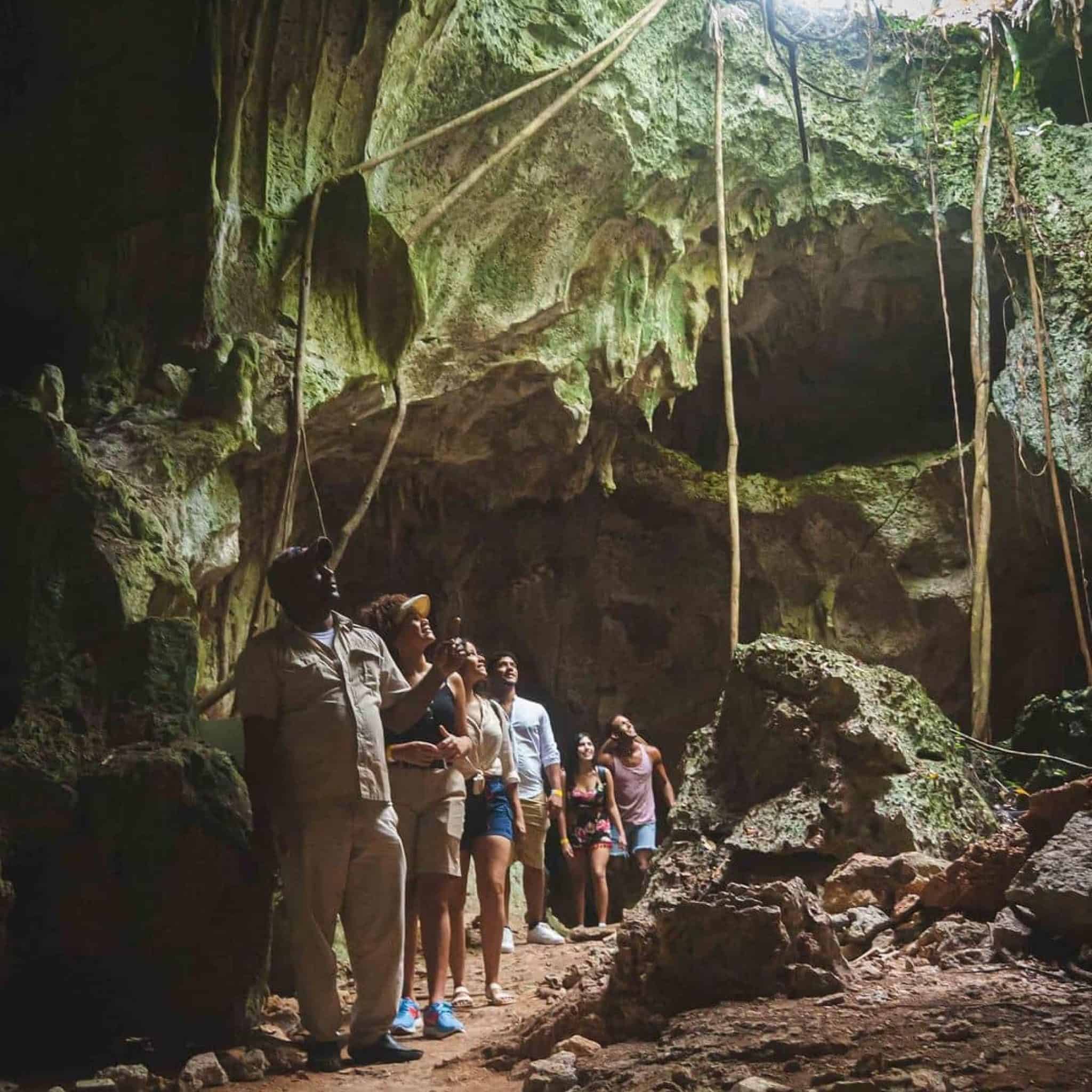 Descend deep into the earth and let your jaw drop with wonder as you explore the Iguabonita Cave system. This activity is brimming with stalactites, stalagmites, chambers, and tunnels that run underneath Scape Park. Much like Hoyo Azul, this attraction was formed naturally across thousands of years. It is yet another attraction that makes Scape Park live up to its eco theme.
In addition to rock formations, you may also see some bats. These winged creatures typically reside in caves, but they are mostly nocturnal. So keep your eyes peeled during the daytime tour!
Caves are fun to see and walk around, but you should also be careful to follow all of your tour guide's rules and regulations. It's easy to trip and fall in Iguabonita Cave's moist, rock-filled environment. Be sure to wear closed-toed water shoes and the helmet provided by the park.
Get the Scape Park full admission pass
Cultural Route at Scape Park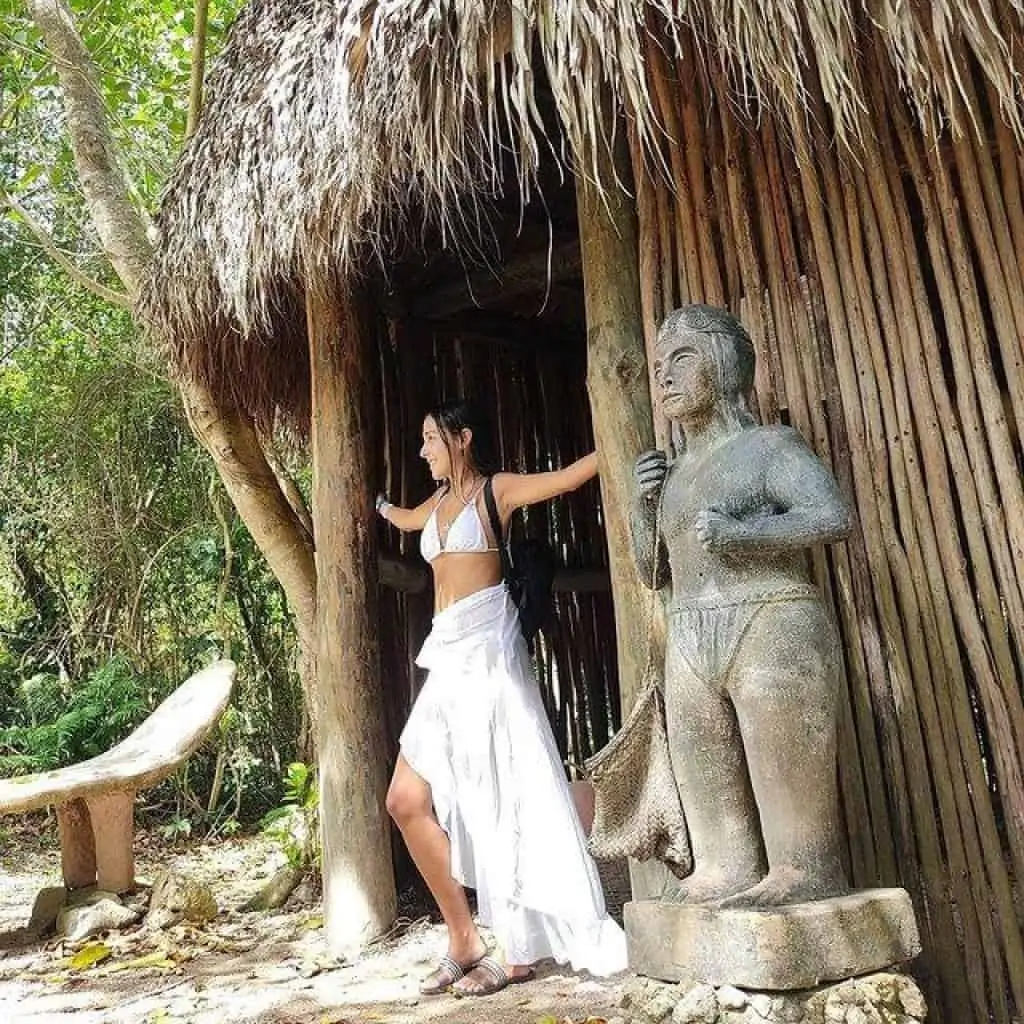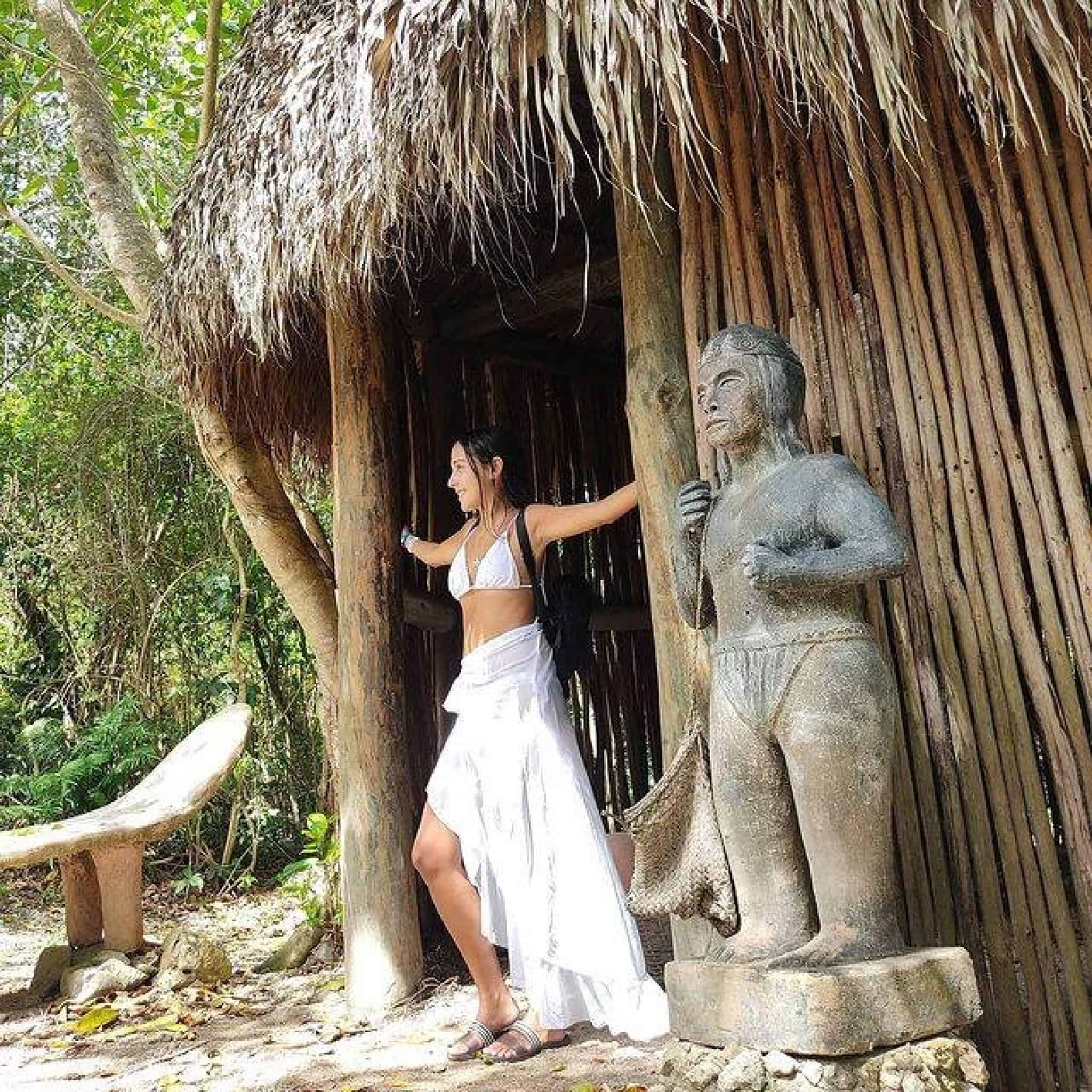 Do you love time traveling? At Scape Park, time travel is actually possible!
Well, almost. You'll certainly get closer to it than you've ever been when you walk along the Cultural Route. This activity shows you authentic replicas of the types of homes that residents of Punta Cana from across the ages would have lived in. You'll see how people like the Taino Indians, Spanish conquistadors, African slaves, and Dominican peasants lived, worked, and played.
The Cultural Route is a simultaneously fascinating and humbling experience. It makes you appreciate how different cultures survived and thrived in the past. You will begin to realize how privileged you are to walk in their footsteps from the comfort of a 21st-century eco theme park.
Get the Scape Park full admission pass
El Rancho at Scape Park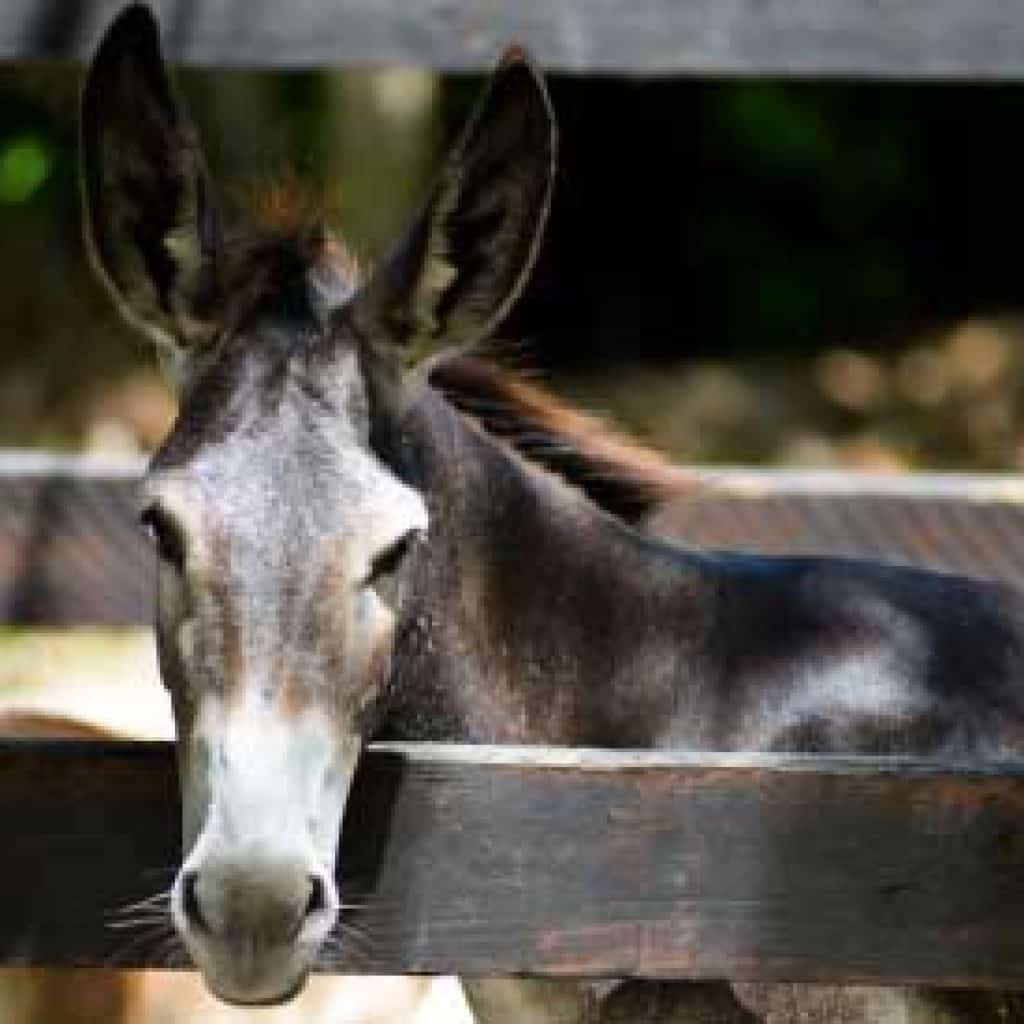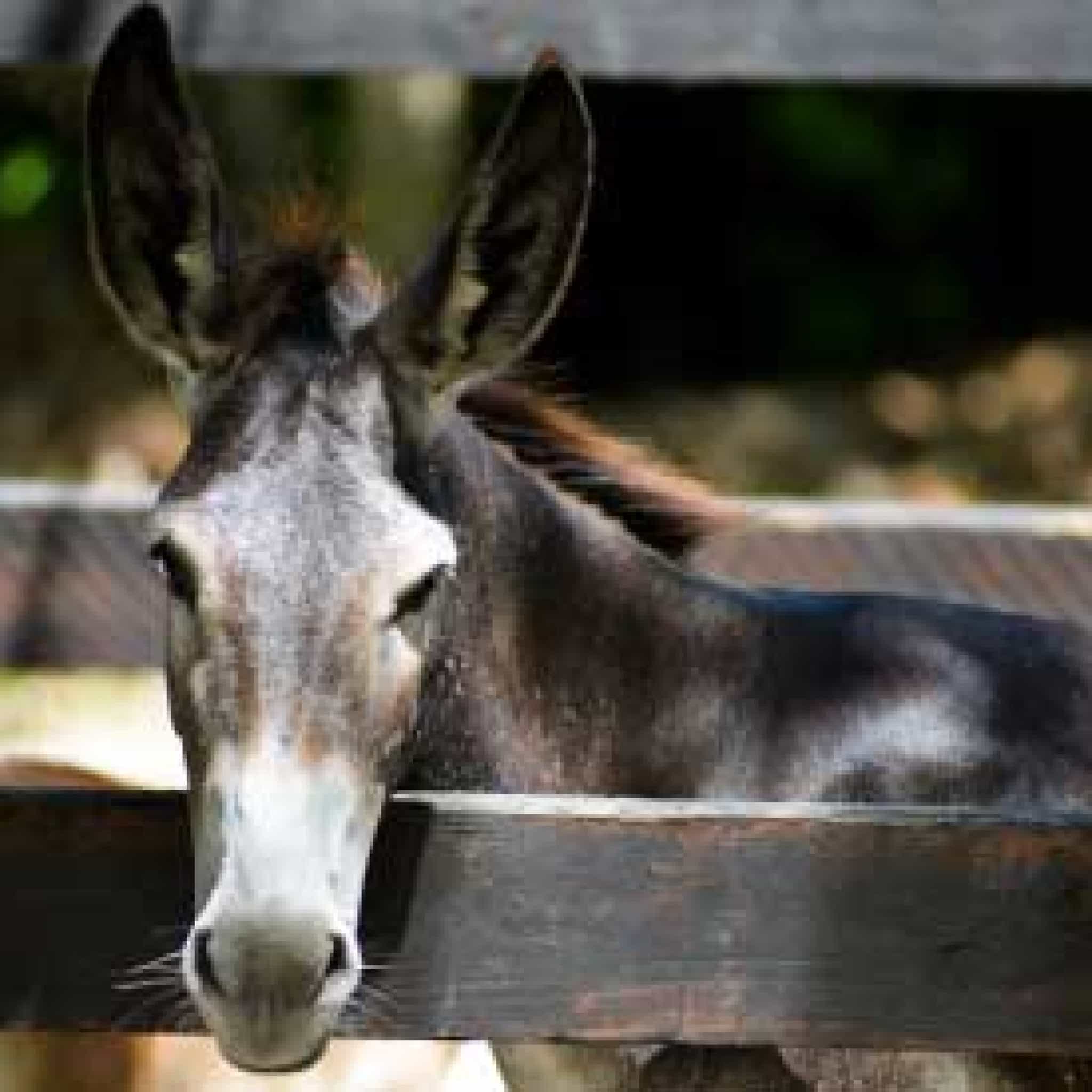 For the Scape Park guests who are also animal lovers, El Rancho is a must-see attraction. This area of the park is home to farm animals, including horses, ponies, donkeys, and goats. You'll be able to watch as well as interact with these delightful creatures. You'll also get to see what a true Dominican ranch looks like.
Keep in mind that El Rancho is situated beneath the hot sun and does not feature a water-based activity. Make sure you book an activity such as Hoyo Azul or Saltos Azules so you can cool off afterward.
Get the Scape Park full admission pass
Iguanaland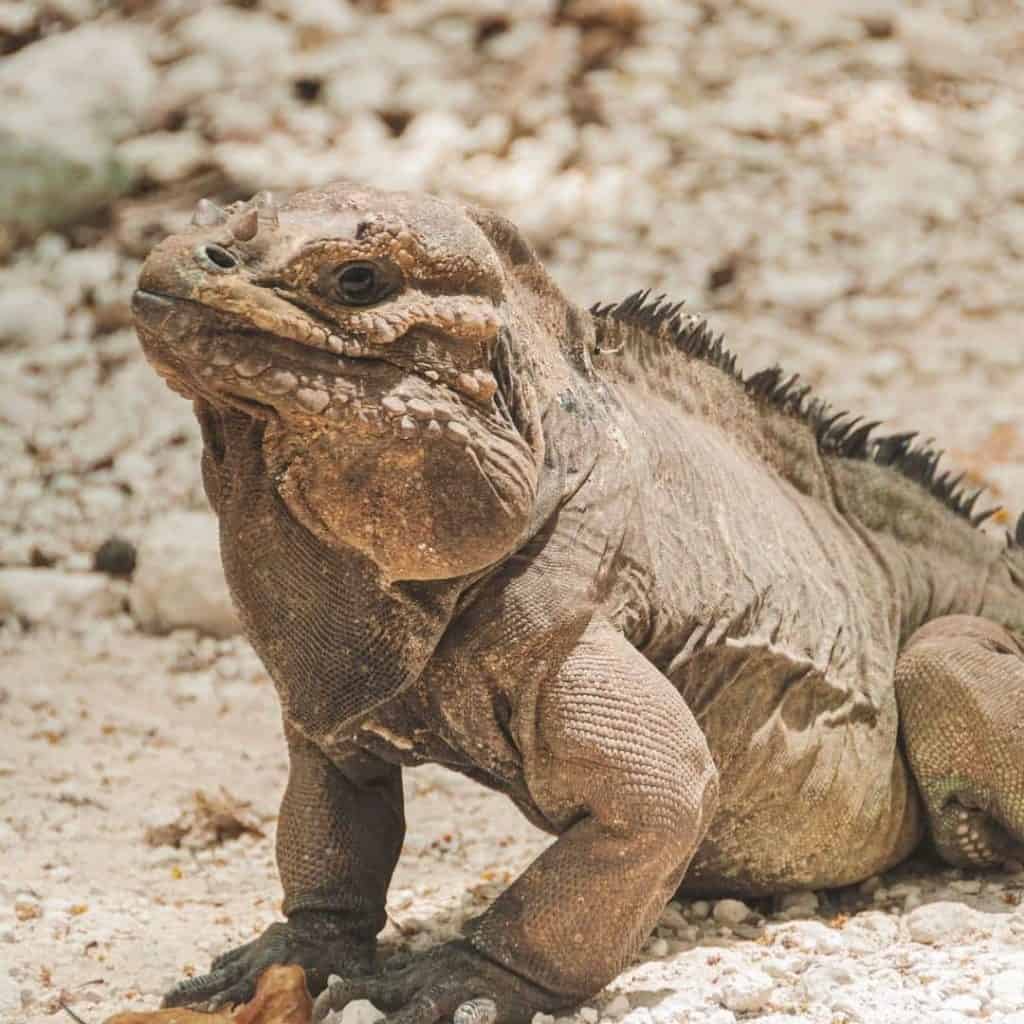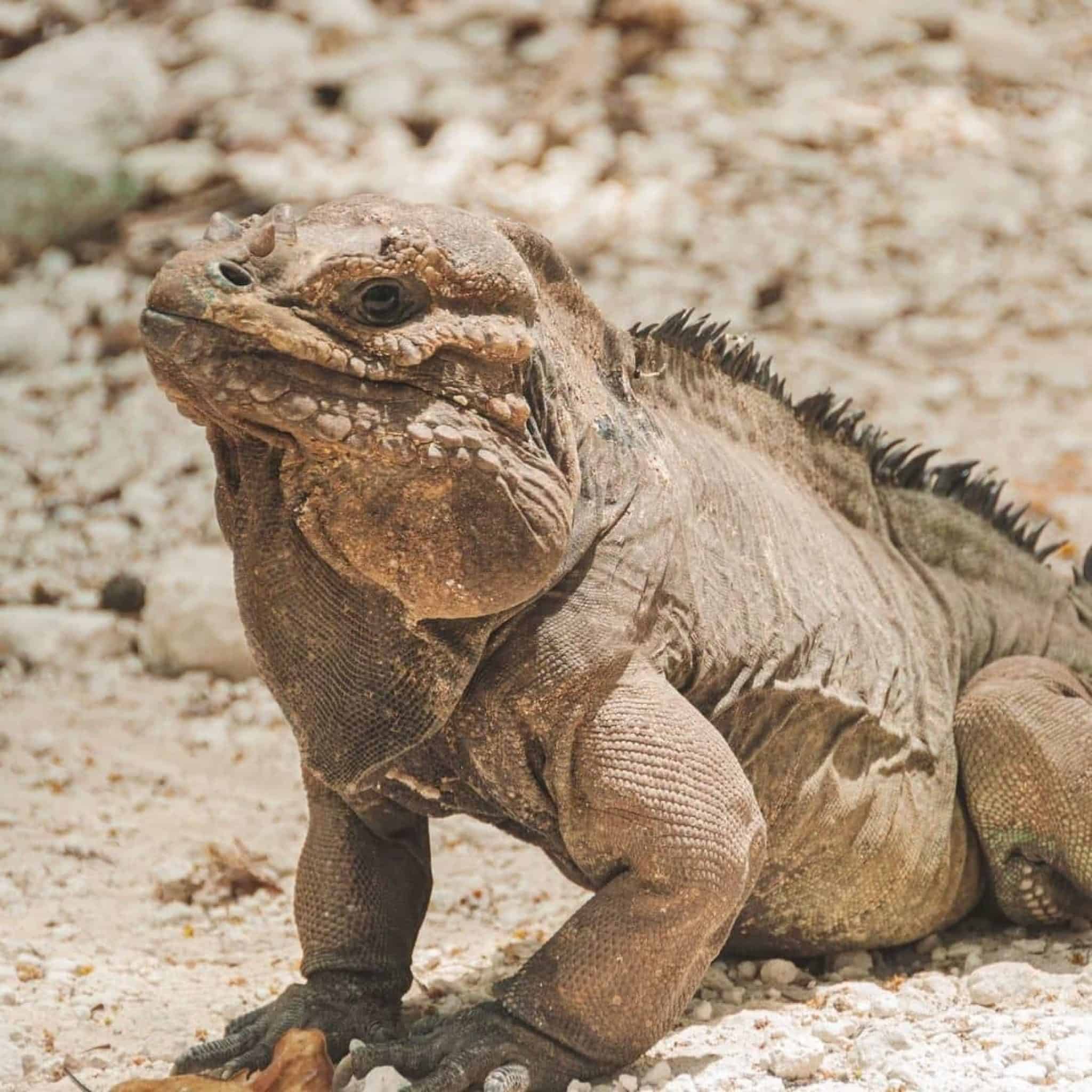 Visit Iguanaland and see the elusive rhinoceros iguana! This species is only found in the Dominican Republic, so visiting them in their natural habitat is an absolutely essential activity in Scape Park.
The park's expert trainers know exactly what to do to take care of them and make them happy. They know tons of facts, too, so feel free to ask them any questions you have about iguanas. They will also know what to do to keep you safe from the iguanas and make sure you don't disturb the reptiles' habitats. Follow all their rules and regulations so that everyone – iguanas included – can have a good time during your tour of this attraction.
Get the Scape Park full admission pass
Parrots Island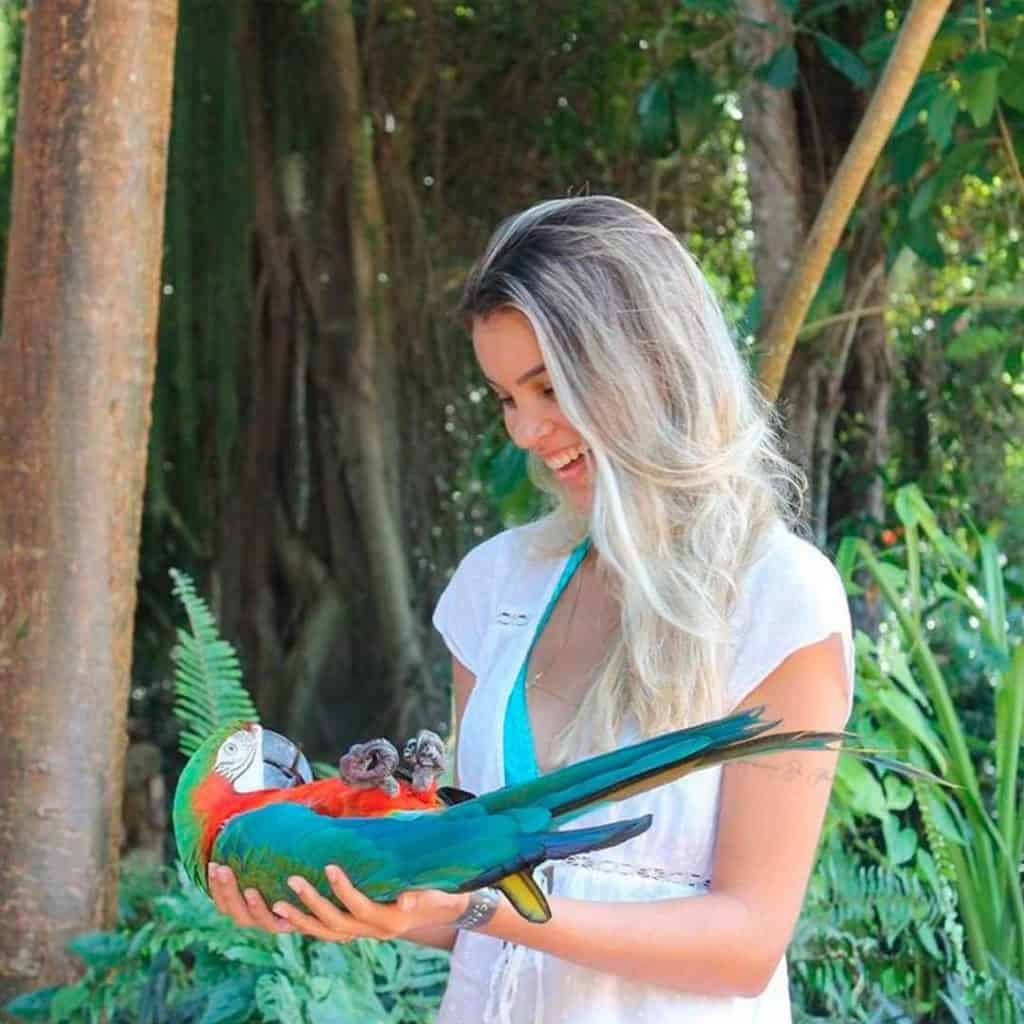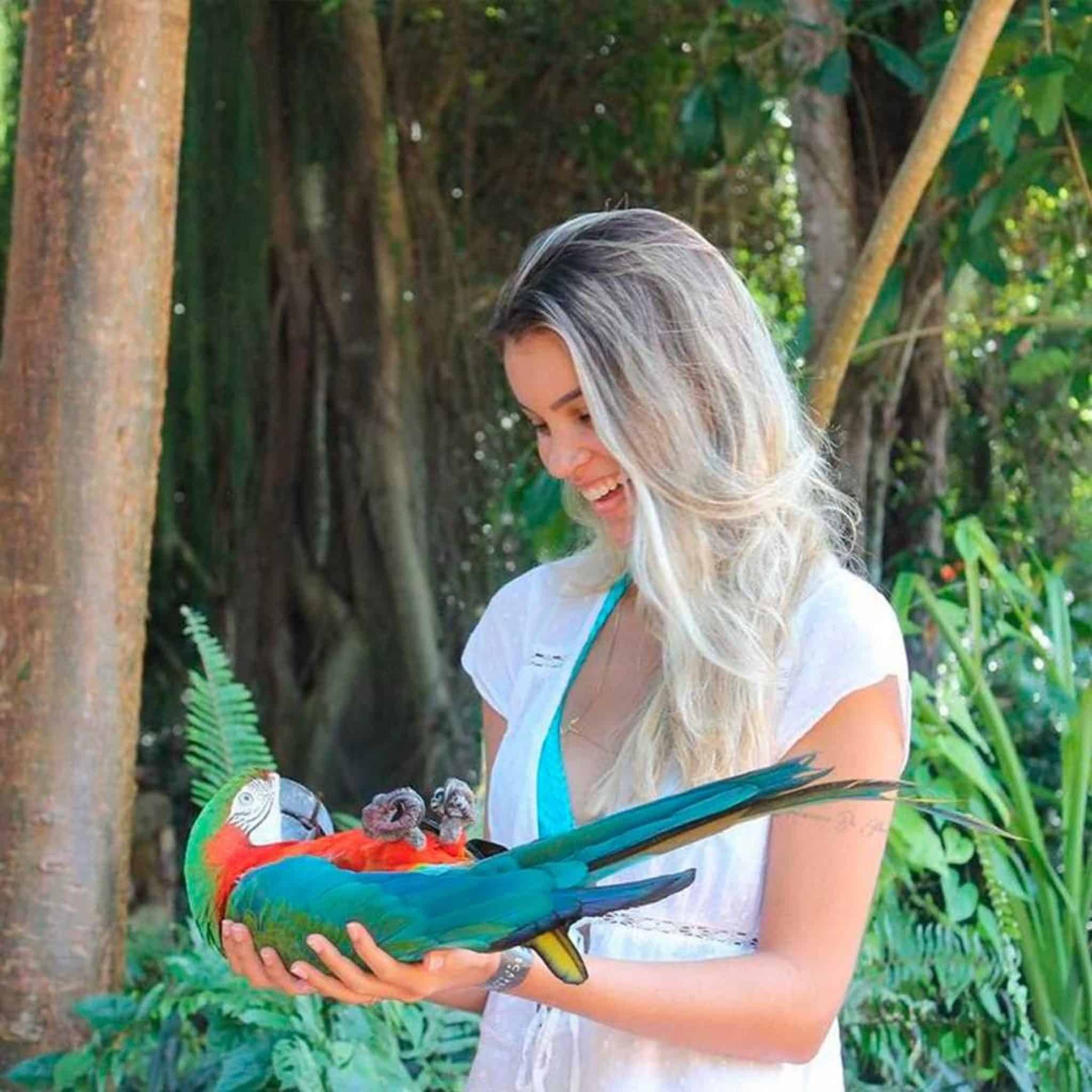 Parrots Island is the place to be in Scape Park. After all, where else in Punta Cana can you see so many colorful, noisome, cheerful parrots in one place?
This is not just some cheap exhibit where the parrots are kept in cages and you have to pay extra to interact with them. When you come to Parrots Island, you are in their territory. They will look at you, chirp on you, and perhaps even sit on you. Don't worry, there are park employees nearby who will look after you and the parrots and make sure everyone gets along.
The birds have plenty of experience interacting with park guests. Did you know that some species of parrot can live up to 80 years? That macaw perched on your head might be older than you are!
Don't skip out on this attraction because it doesn't have any rides or cool caves. Parrots Island is one place you'll never forget.
Get the Scape Park full admission pass
Book your Excursions & Tours in advance. We provide roundtrip transportation from all hotels in Punta Cana.
No Payment Required - Schedule your activities today using our pay later option!
Go Cave Swimming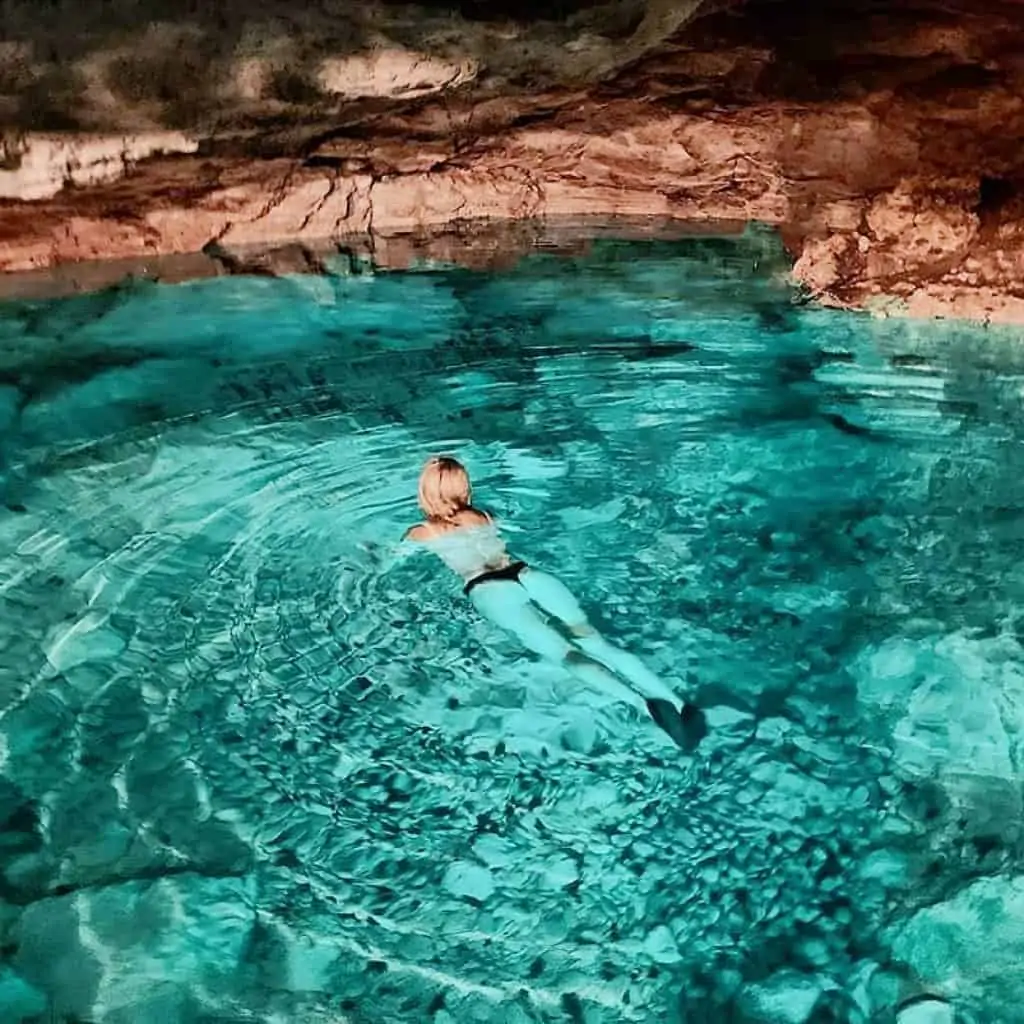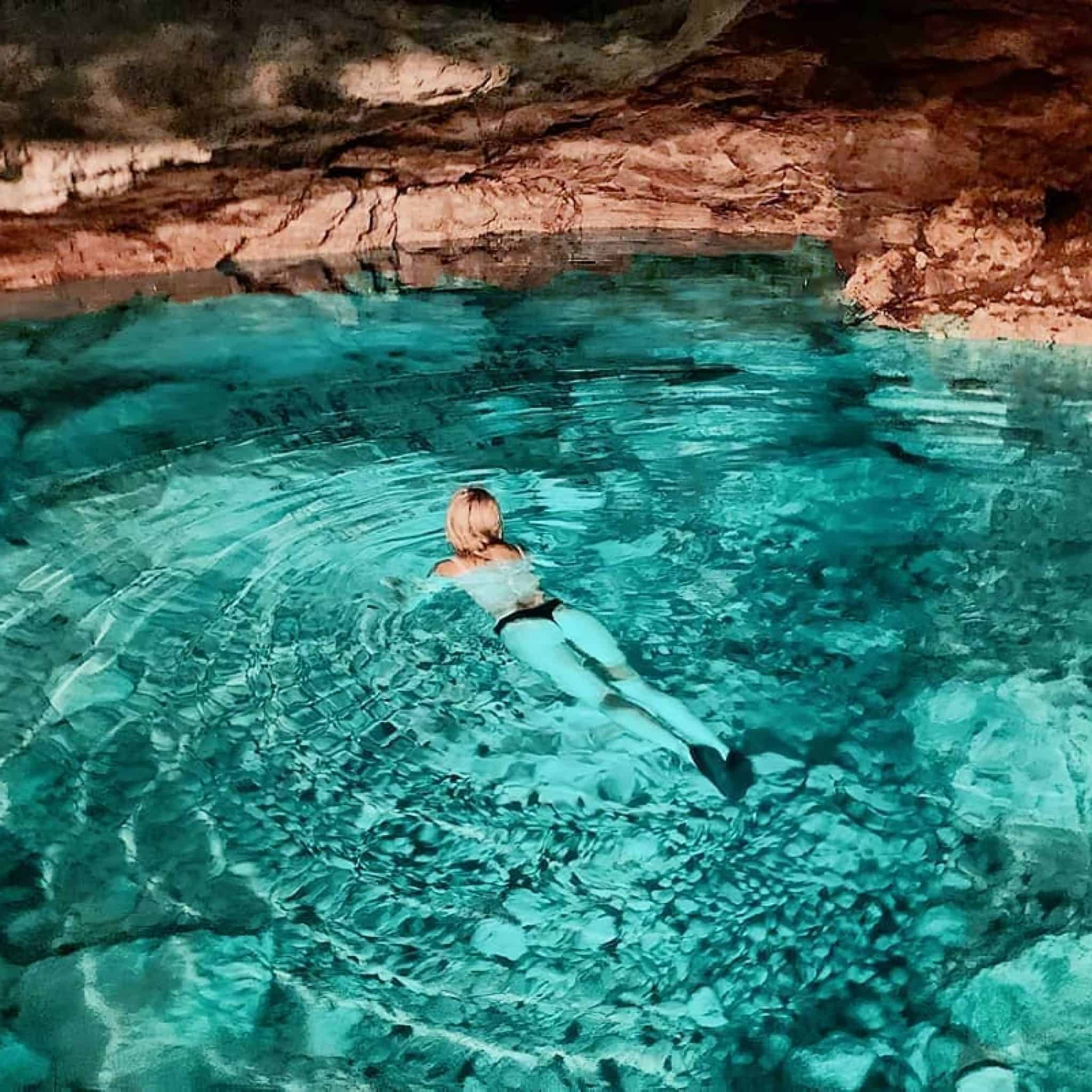 Are you ready for a true cave swimming experience? Then you need to visit the Cave Swim attraction. This natural underground spring is cool, clear, well lit, and surrounded by cavern walls. It was once used by natives for sacred rituals, many, many years ago. Now, it is enjoyed by Scape Park guests.
The Cave Swim is one of the park's most unique activities. After all, how many times have you swam in a cave, completely underground and hidden from sunlight? It's a life-changing experience that you can't recreate in very many places, even if you travel around the world.
Get the Scape Park full admission pass
Monkey Island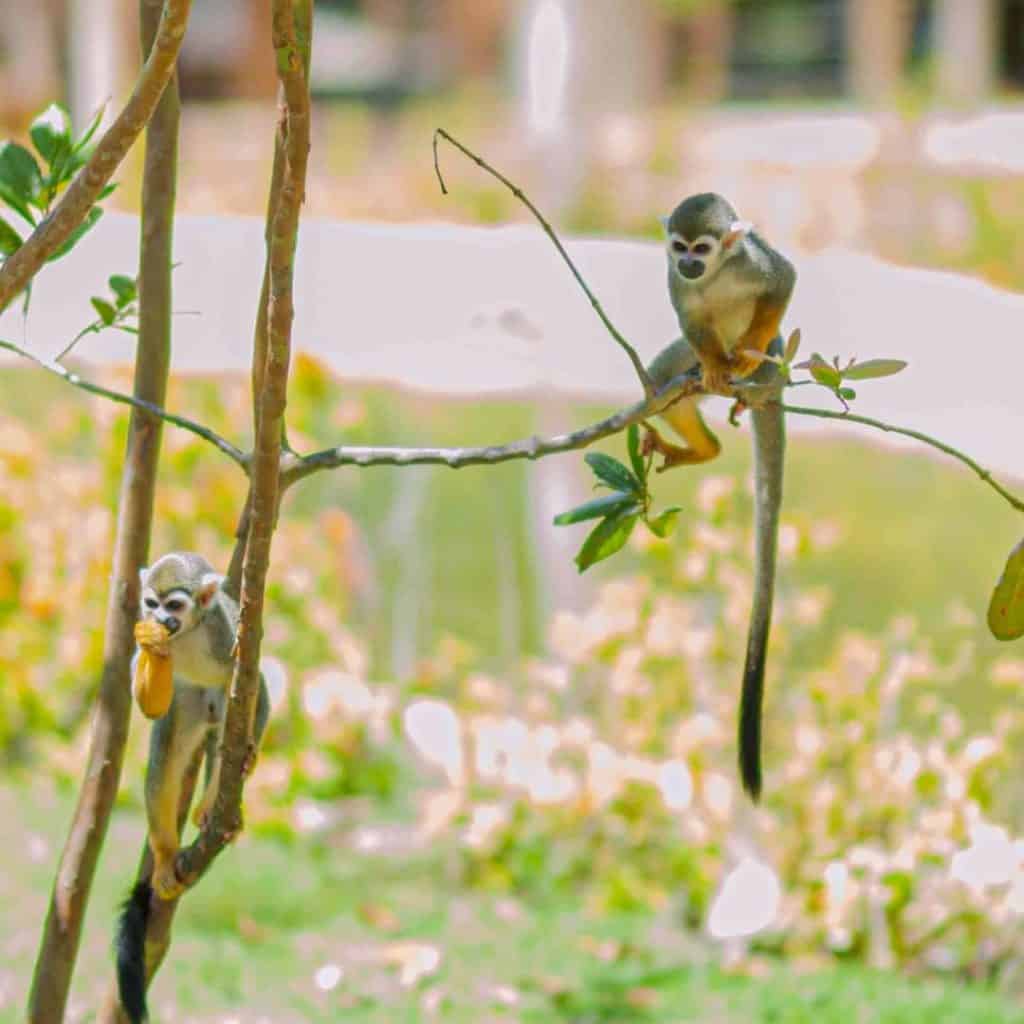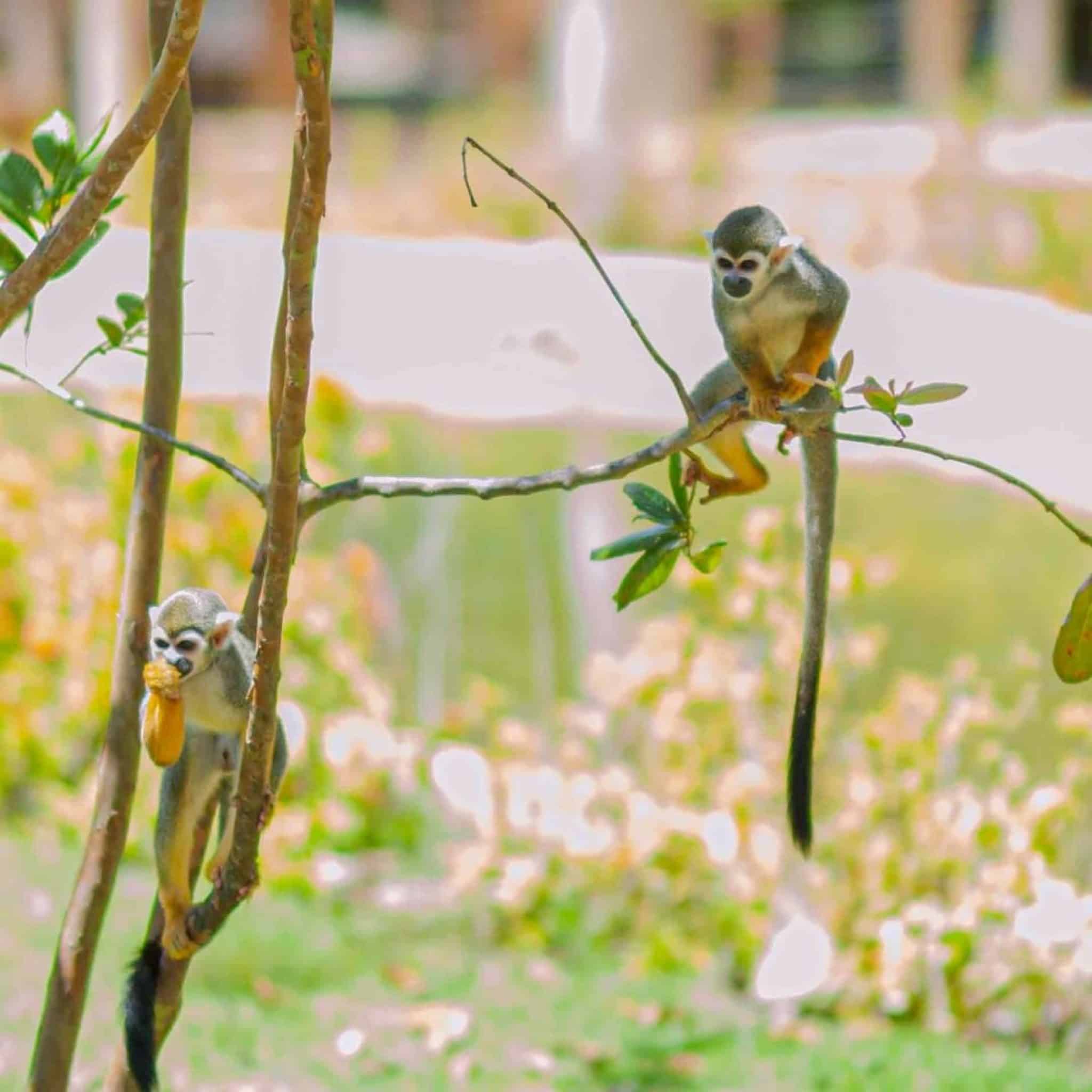 We would be remiss if we didn't pay homage to the stars of Scape Park: the monkeys of Monkey Island.
These mischievous, fun-loving creatures hop, skip, run, and swing across their natural habitat in Scape Park. Once again, there are no prison-like bars or glass exhibits for our furry friends here. The capuchin and squirrel monkeys are free to roam in their section of the park. Here, they are protected and preserved. They get plenty of food, water, sunshine, and exercise. And of course, they are observed daily by dozens of adoring fans.
Snap some photos or take a video on your phone, and enjoy these critters while you're here. They are truly some of the most fun, fascinating attractions in Punta Cana.
Get the Scape Park full admission pass
Sunshine Cruise (addon)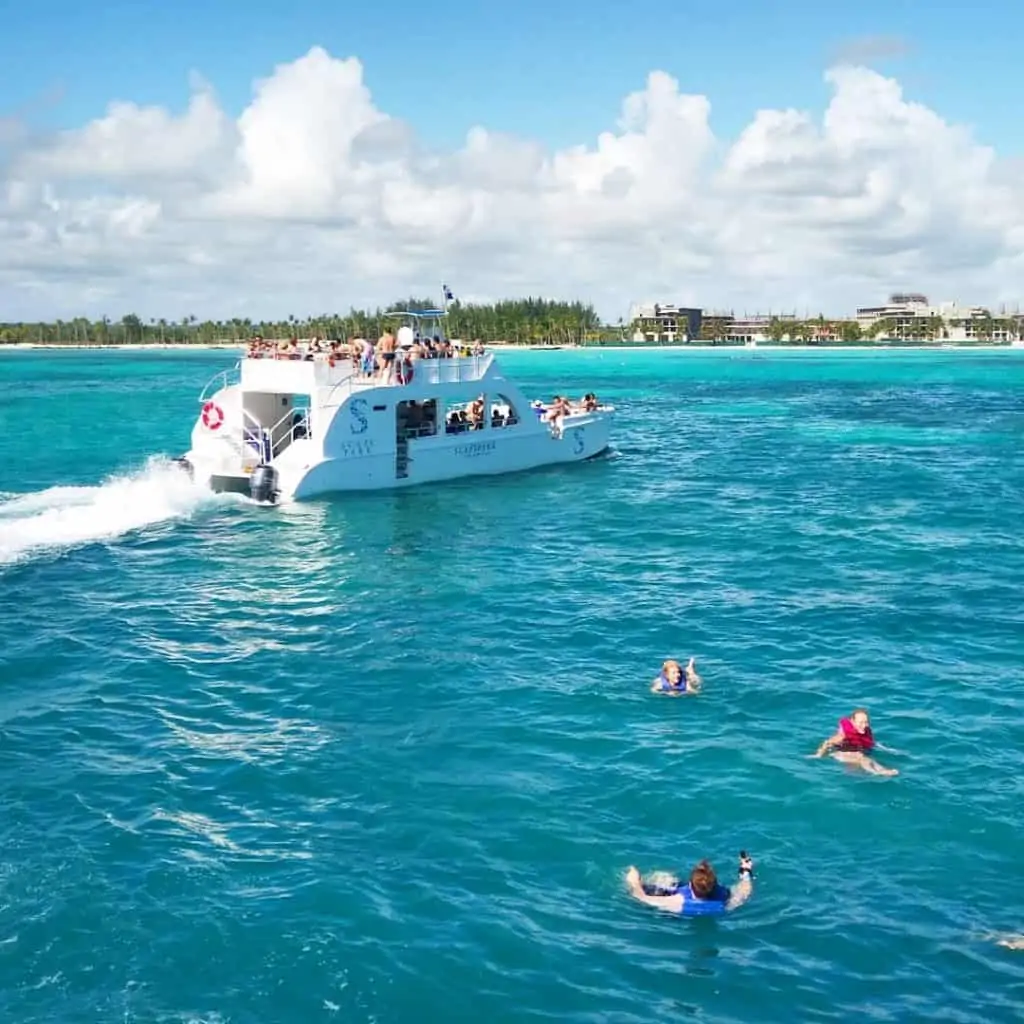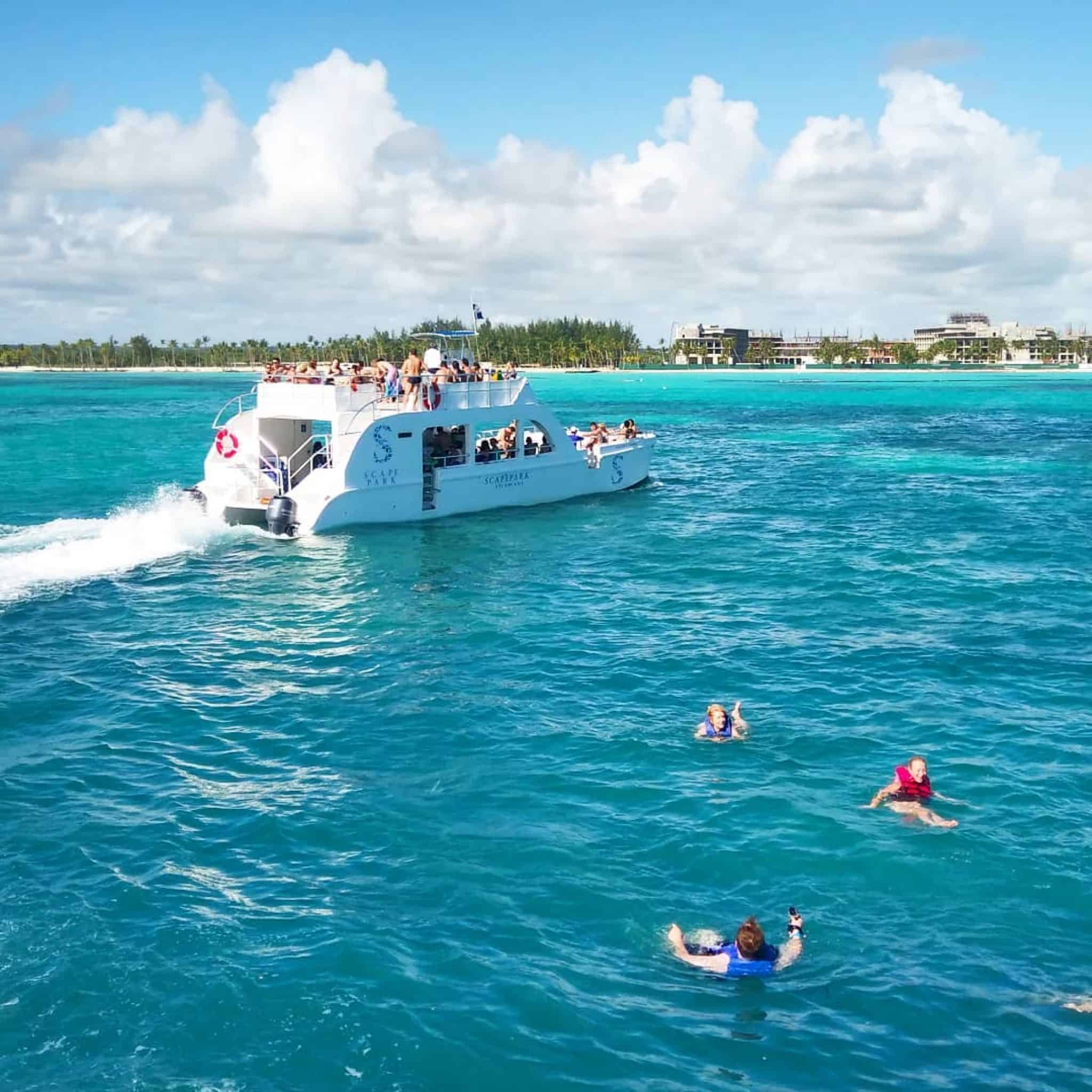 Punta Cana is a veritable paradise, with its cool blue waters, and warm, hospitable weather. What better way to experience it than from the deck of a lovely ship – where you'll also have access to an open bar and a snack station?
Welcome to the Sunshine Cruise! This activity is aptly named because you're going to get lots of time in the warm Dominican sun.
First, on the itinerary, you'll cruise along with the Cap Cana resort in the park's own catamaran. Next, you'll snorkel in the Bucaneros Reef where you're likely to see coral, sponges, and other marine flora and fauna. Finally, the cruise will stop at Juanillo bay, where you can relax on the sandbar and sip on a refreshing drink (alcoholic drinks will be provided for the adults upon request).
While any age can participate in this activity, adults, in particular, will appreciate the chance to sample some "adult" beverages and relax in the water. This is definitely a pleasure cruise and not a thrill ride. It may be just the thing you need to unwind at Scape Park.
Do you hear Scape Park calling your name? You can book your Punta Cana adventure right now, here!