Saona Island has located a short distance from the mainland, on the southeast tip of the Dominican Republic. It is a government-protected nature reserve and is part of East National Park.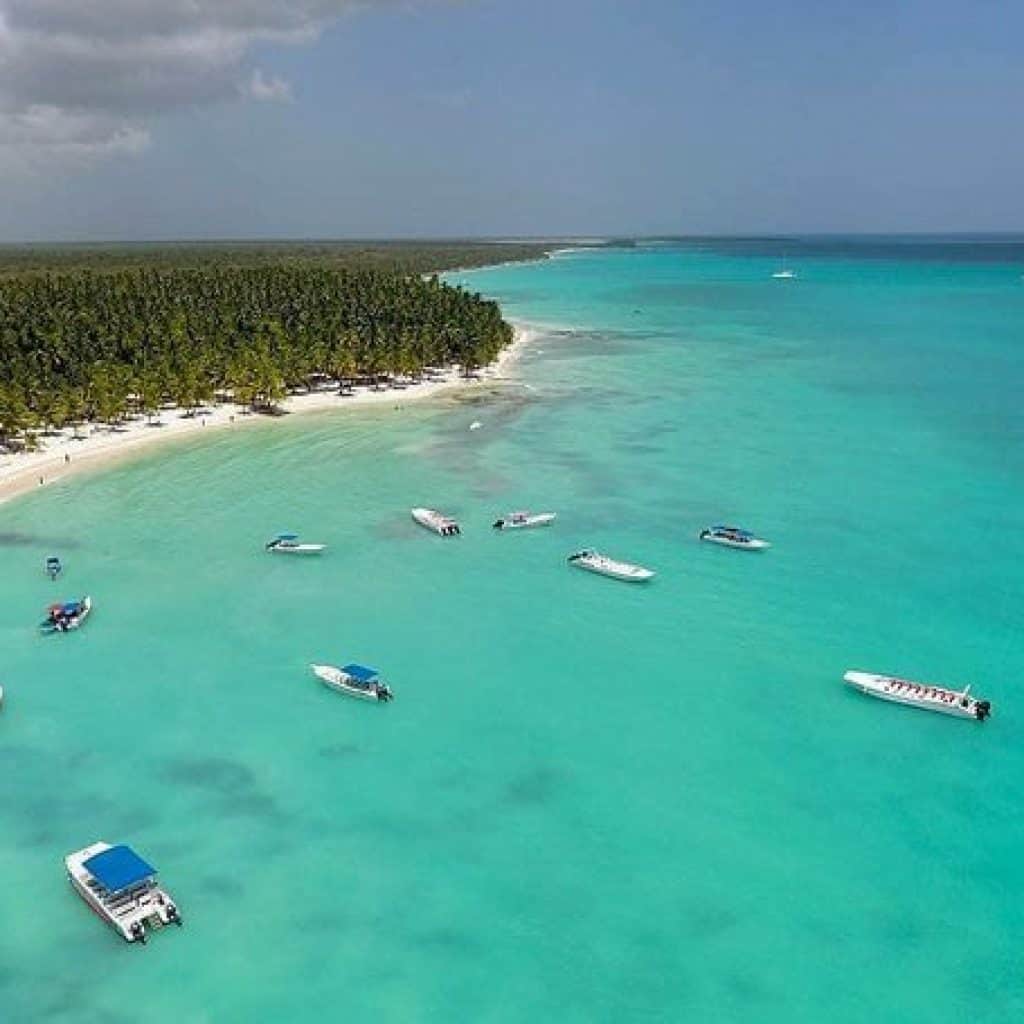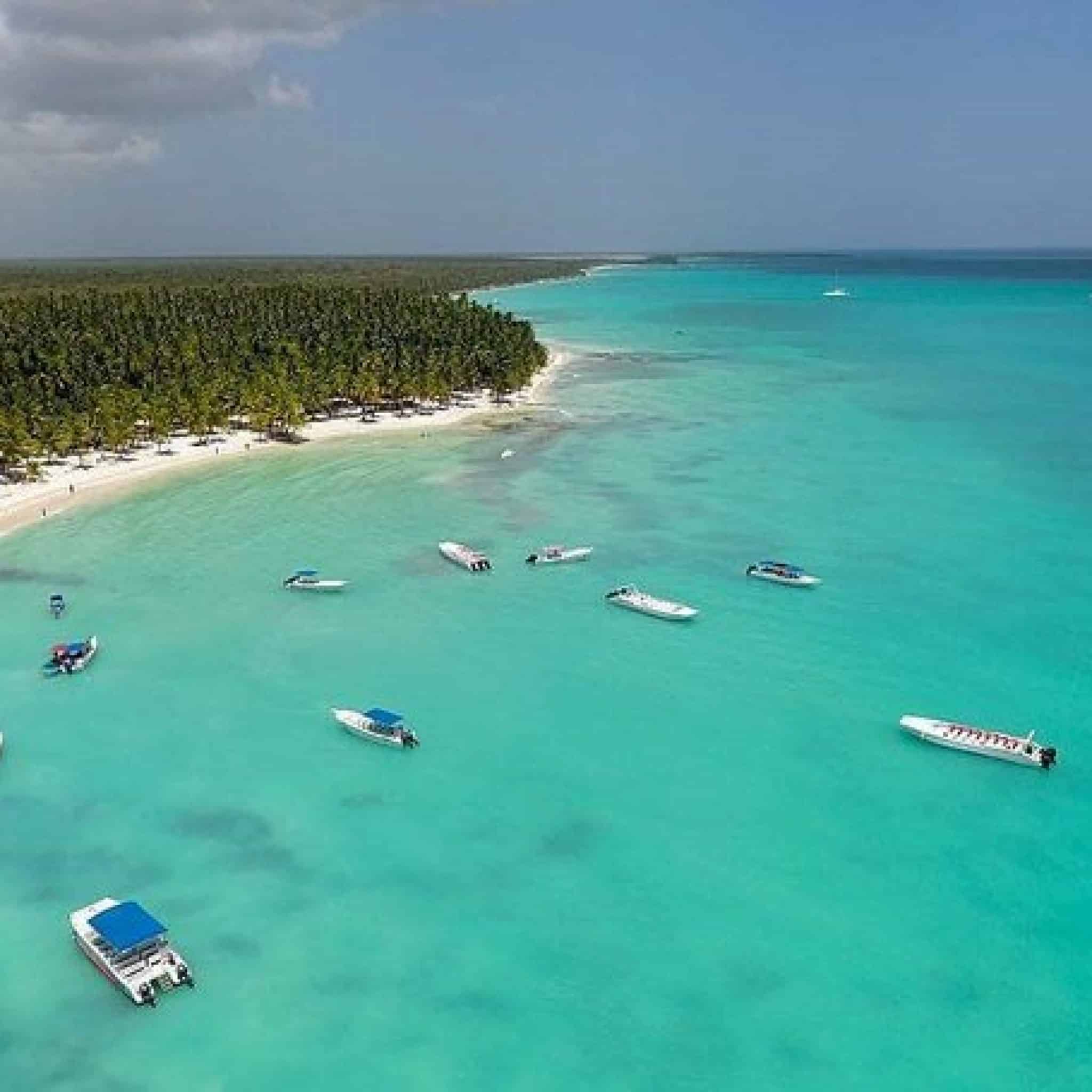 Saona is one of the most popular tourist destinations in the Dominican Republic. Famous for its unspoiled beaches, lush greenery, and turquoise water, the island has been used on many occasions by film-makers and advertisers looking for a "desert island" setting for their films or products.
As some of you know, we used to live in Bayahibe, so we get to go to Saona Island a lot!
Most tour operators take tourists to Bayahibe, where they will board catamarans or small motorboats on organized excursions every day.
We can take you on a full-day trip to Saona Island. The trip to the island is so amazing like the island itself.
MANGROVES
On the way to Saona Island, you will see mangroves.
Like coral reefs, mangrove forests are extremely productive ecosystems that provide numerous goods and services, both: to the marine environment and people.
Mangrove forests are home to a large variety of fish, crab, shrimp, and mollusk species. The forests also protect the island and reduce coastal damage from hurricanes and typhoons.
DIVING & SNORKELING IN SAONA ISLAND.
As it is a protected area, the sea around Saona Island is very rich. You have amazing shallow and deep, dive sites where you can enjoy the beauty of the coral reef and the colorful Caribbean fish.
A lot of people prefer to snorkel, so they do it in shallow reefs where most of the species can be seen there too. If you see turtles and 50 years old stingrays while snorkeling it is not a surprise!
No strong currents, make this side of the Dominican Republic, one of the easiest dives or snorkeling you will ever have.
Book your Excursions & Tours in advance. We provide roundtrip transportation from all hotels in Punta Cana.
No Payment Required - Schedule your activities today using our pay later option!
NATURAL POOLS
Near the coast of Saona Island, are the famous "Natural Pools", large areas where natural sandbars offshore bring the depth to just a few feet. These are a must-stop, an amazing breath-taking beauty.
The boats stay just a hundred of meters from the beach. You can enjoy the waist-deep shallows crystals clear waters of the Caribbean, have a couple of drinks or do some snorkeling and inspect the fields of starfish!
While you are enjoying some of the bluest waters found anywhere in the world, your background will be mainland (the DR, looking gorgeous) but not further away there is an island of white sand and palm trees: Saona Island, showing you the most beautiful (and famous) "desert island" scenery.
FINALLY, SAONA ISLAND!
Once you arrive at the island, you would never want to leave. If you're taking a tour to Saona Island, the majority offers a lunch that includes tasty Dominican foods and drinks to help you enjoy this paradise without any worries. You can even visit the beautiful town off Mano Juan, where most of the about 300 persons on the island live.
Saona Island is a MUST spot to visit in the Dominican Republic, plenty of lounge chairs on the beach waiting for you.
OH!
The island was baptized "Saona" by Christopher Columbus, who discovered it in May 1494 during his second voyage to the Americas. The name was meant to honor Michele da Cuneo, Columbus's friend from Savona. Columbus named Michele da Cuneo the first governor of the island.
Saona Island and Savona (now part of Liguria, northern Italy) still have twinning relationships. The small power plant in Saona Island is a gift of Savona.