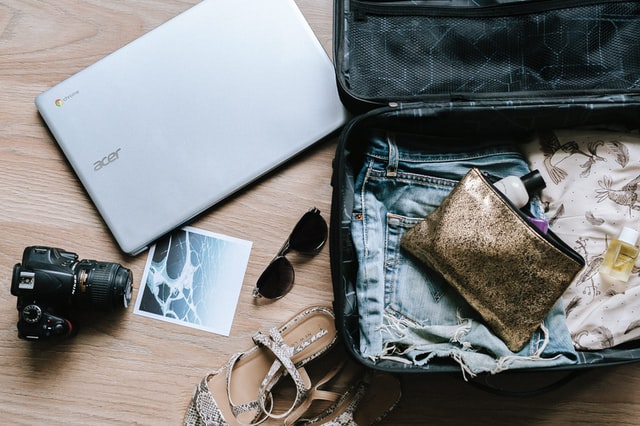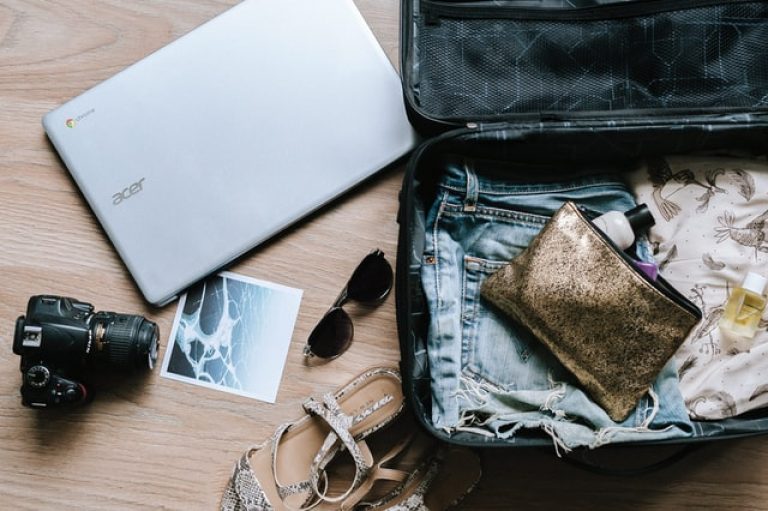 Travel light by packing light
If you can get by with just a carry-on, go for it. Take half of what you need and twice as much money. Making the purchase of a few new products a joyful aspect of the experience is possible.
Empty baggage space can be used to your advantage. Instead of folding your clothing, roll them. Socks, underpants, and other accessories should be stuffed into shoes. There should be no unused space.
Bring earplugs and a sleep mask. On a plane, train, or in a hotel room, these can come in helpful.
Capitalize on empty suitcase space. Roll your clothes, instead of folding them. Stuff socks, underwear, and accessories inside of shoes. Leave no space unused.

Keep a sarong or pashmina in your carry-on. They can be used as a blanket on the plane, a scarf if it's cold or a shawl on an evening out.

Pack light to travel light. If you can manage with a carry-on, do it. Try taking half of the things you need and twice the money. You can make buying a few new items a fun part of the adventure.

Pre-book your Punta Cana Excursions
Do your research online and don't make last-minute decisions. Prebooking allows you to plan and have control of your time.


Skip airport snacks and bring your own.
You can save yourself a bit of money and keep your hunger at bay in case you have a delayed flight.

Create compartments. Two words: packing cube. If you are visiting more than one city during your trip, packing cubes will keep your suitcase organized and save you from having to pack and unpack.

Book your Excursions & Tours in advance. We provide roundtrip transportation from all hotels in Punta Cana.
No Payment Required - Schedule your activities today using our pay later option!

Share your packing space.
Traveling as a couple? Split your clothes between two suitcases on the off chance one of them gets lost during the flight.

Bring a multi-socket extension cord. Although newer hotels have USB ports in rooms, it's best to have an extra outlet to charge all of your electronics at once.

Make photocopies before leaving home.
If you're traveling out of the country, make two photocopies of your passport. Use your smartphone to take pictures of your car in the airport's parking garage and do the same for your luggage and its contents in case it gets lost.