Punta Cana is one of the most popular destinations in the Caribbean. Thousands of tourists visit yearly to get a glimpse of this town's white sand beaches and crystal-clear waters.
However, swimming and sightseeing are not the only things you can do in Punta Cana. For example, did you know that this region is also home to some of the world's best golf courses?
Whether a beginner or a golf expert, you'll surely appreciate this town's masterpiece courses designed by award-winning architects. In this guide, we'll be exploring several spectacular Punta Cana golf courses.
In this guide, we'll be exploring several spectacular Punta Cana golf courses.
1. Punta Espada Golf Course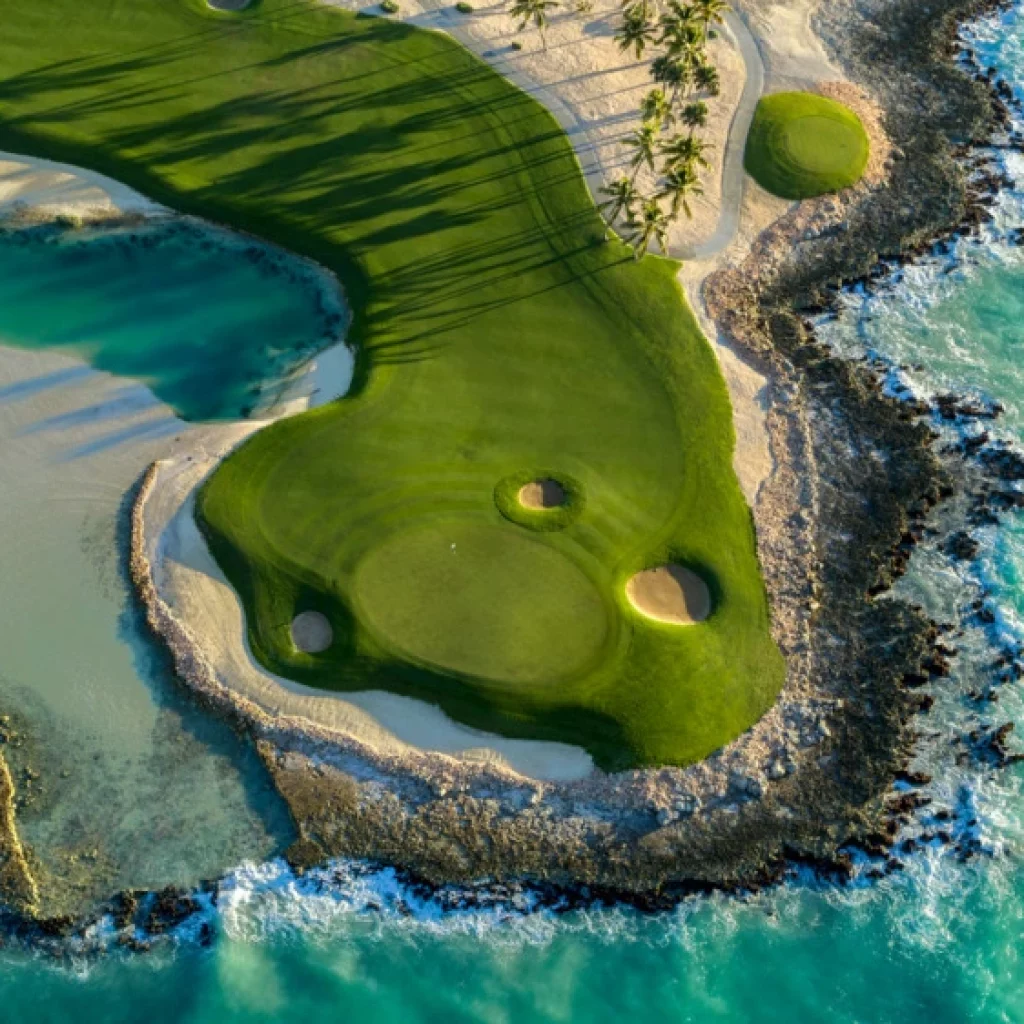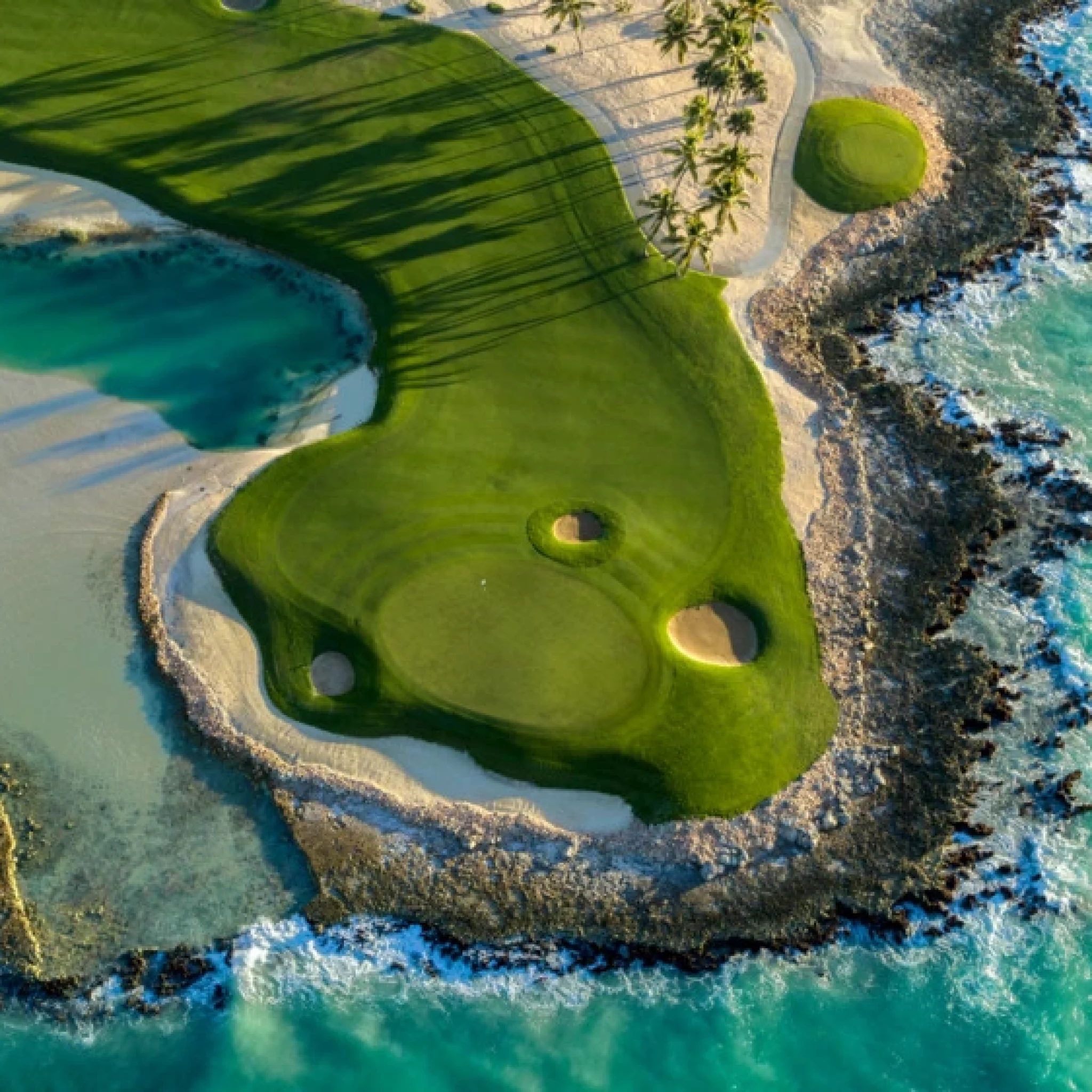 The Punta Espada is one of the three stunning golf courses in Cap Cana designed by Jack Nicklaus. In fact, this fantastic course is ranked first in GolfWeek's list of the best golf courses in the Caribbean and Mexico.
Its eight signature holes provide a spectacular view of the Caribbean Sea. In addition, its unique combination of fairways, sand traps, and water hazards will surely give you a memorable golfing experience.
2. Hard Rock Golf Club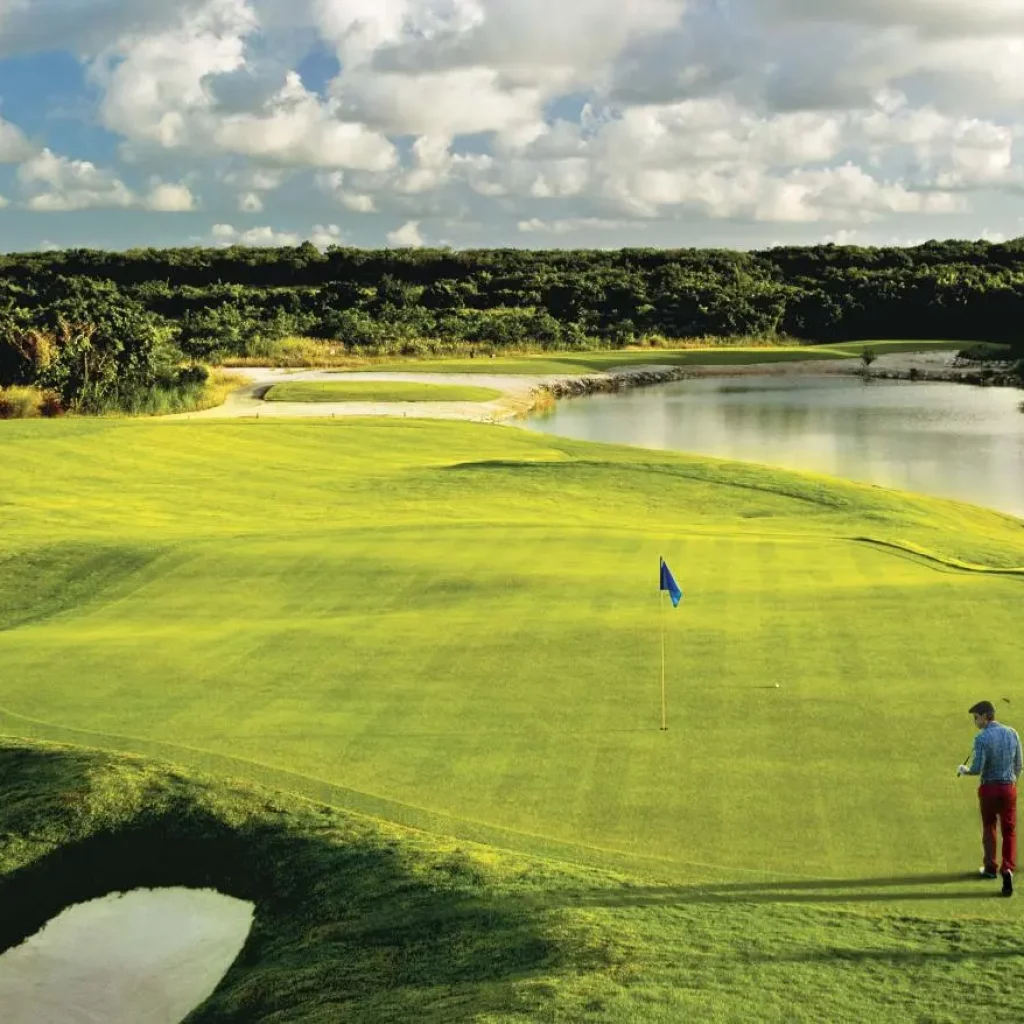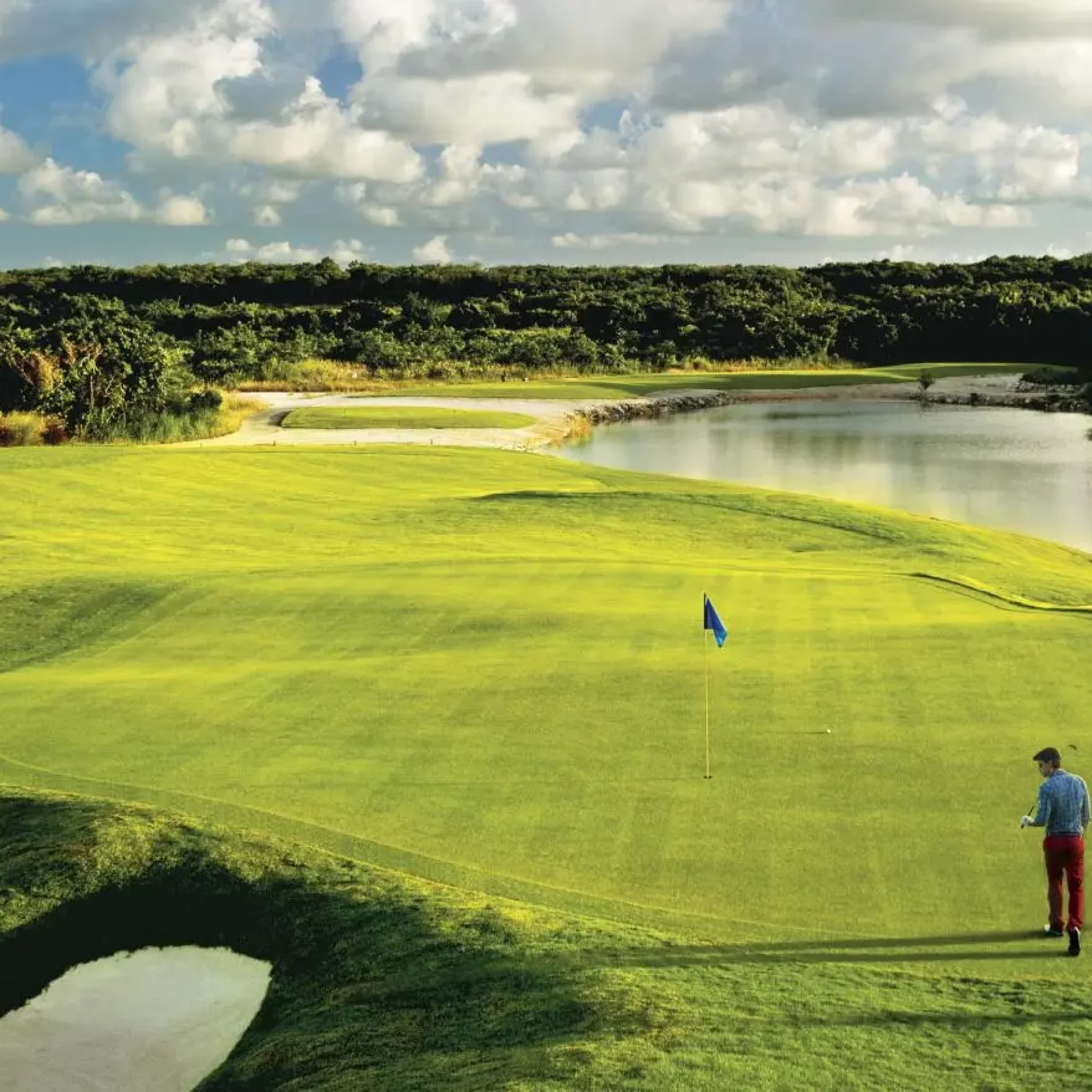 The Hard Rock Golf Club at Cana Bay is another of Jack Nicklaus's signature golf courses. It has 18 challenging holes offering captivating views of Dominican flora, fauna, and landscapes.
This golf club accommodates golfers of any skill level and experience. It's conveniently near the Hard Rock Hotel & Casino Punta Cana.
3. Iberostar Bávaro Golf Club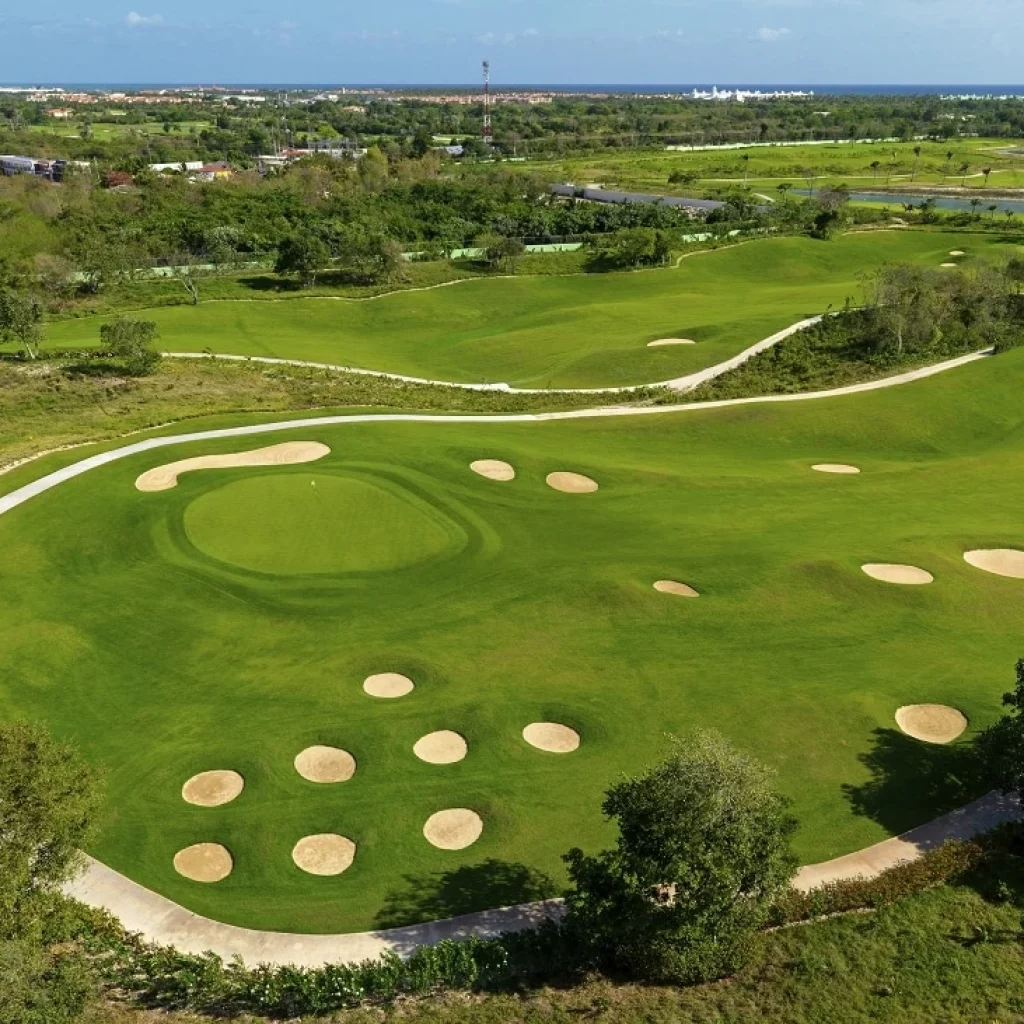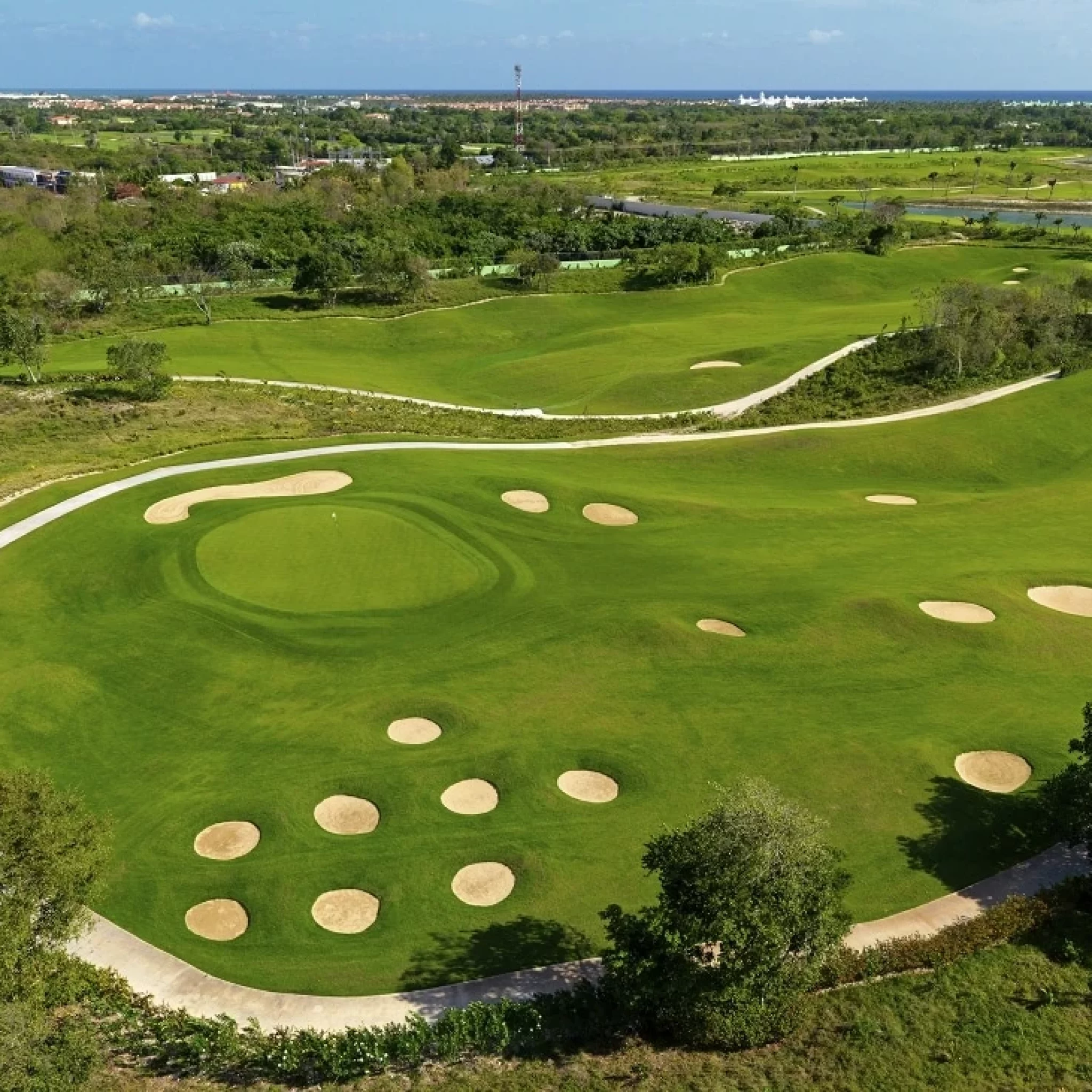 You're in for a fantastic visual experience at Iberostar Bavaro Golf & Club. Its 18-hole golf course includes lakes, streams, and a majestic waterfall.
This world-class championship golf course has a total capacity of 144 players. Golf course architect P.B. Dye designed it. In addition, you can find a snack and drinks stall, a specialist shop, and a private pool near the course.
4. La Cana Golf Course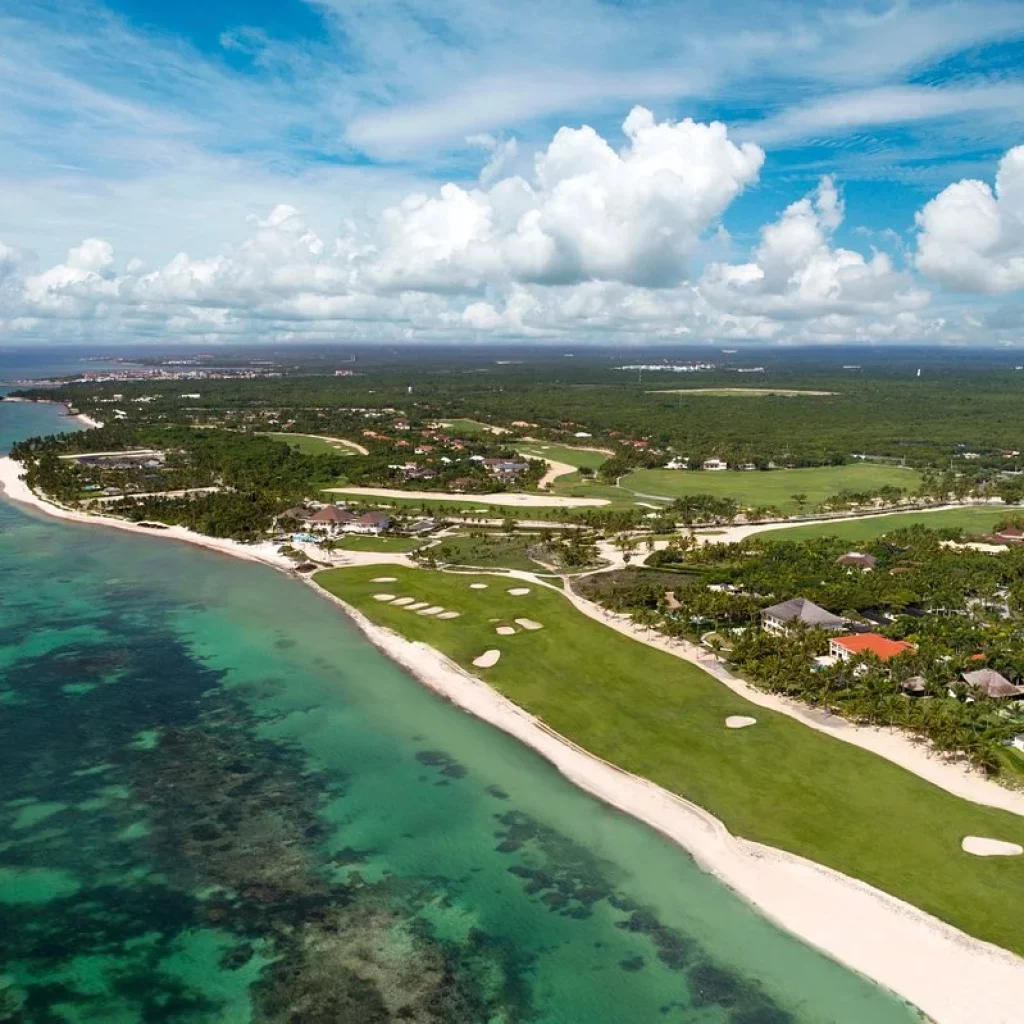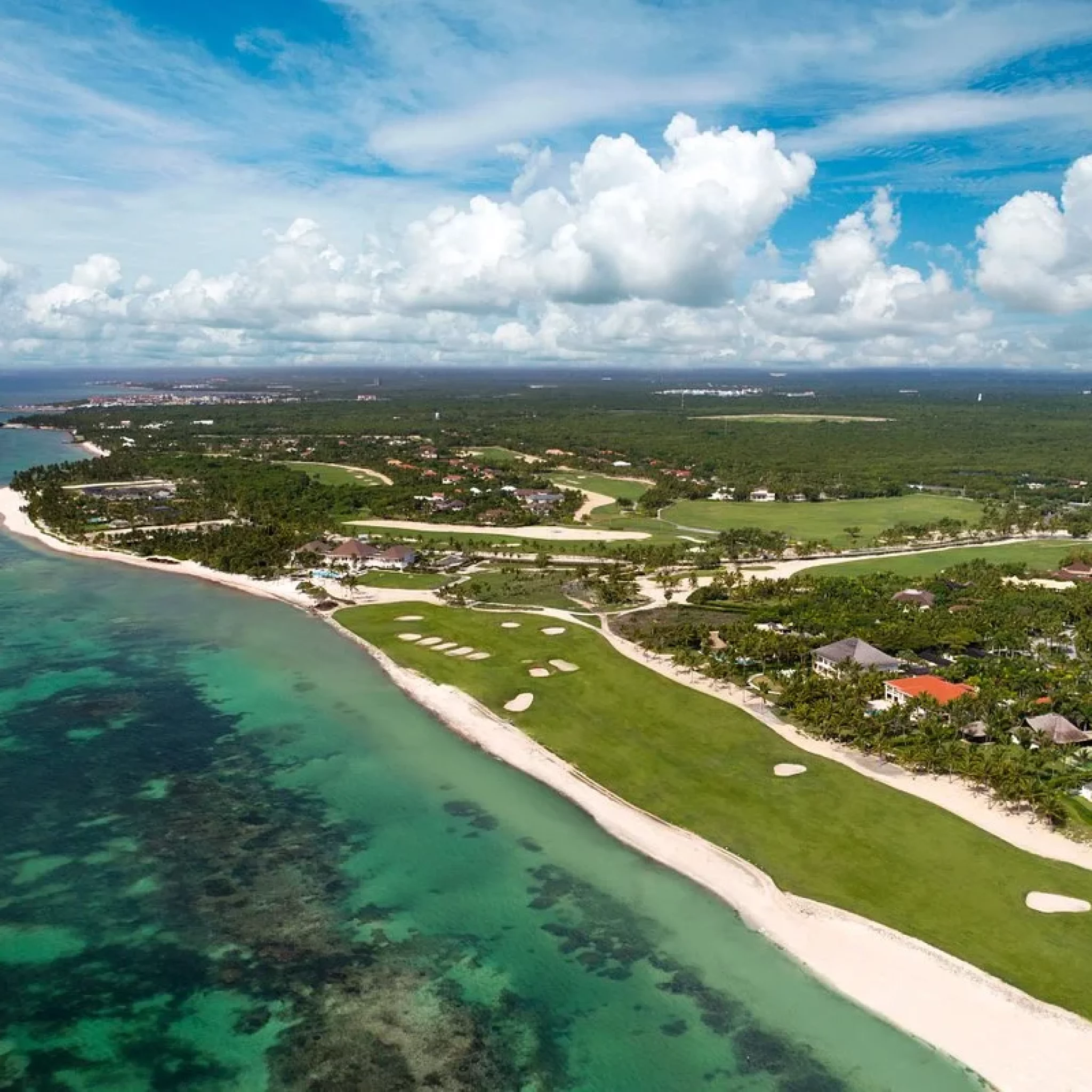 The elegant La Cana Golf Course has 27 holes divided into three nines: Hacienda, Tortuga, and Arrecife. P.B. Dye designed this world-renowned course.
The environmentally friendly golf grounds are what set La Cana apart. It's the first Caribbean course to use paspalum, a seawater-watered grass seed.
5. Barcelo Lakes Golf Course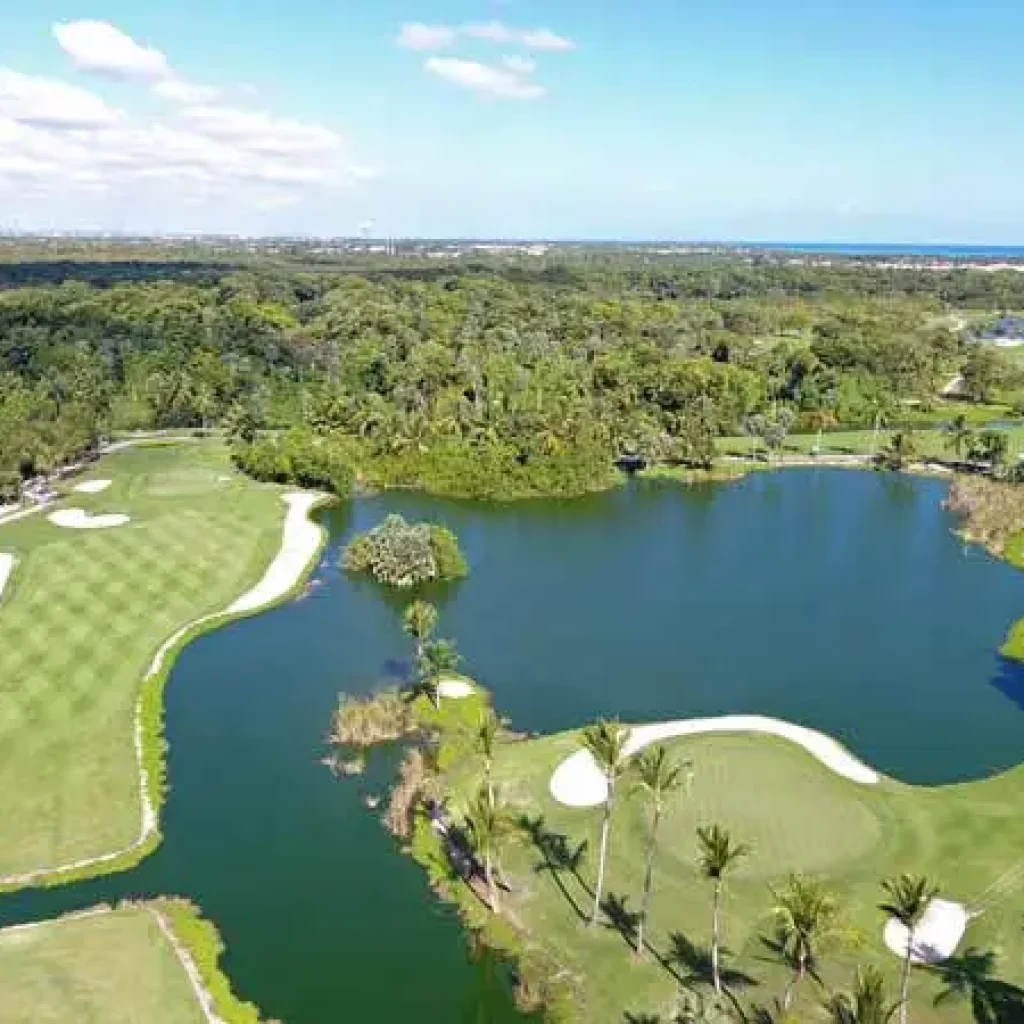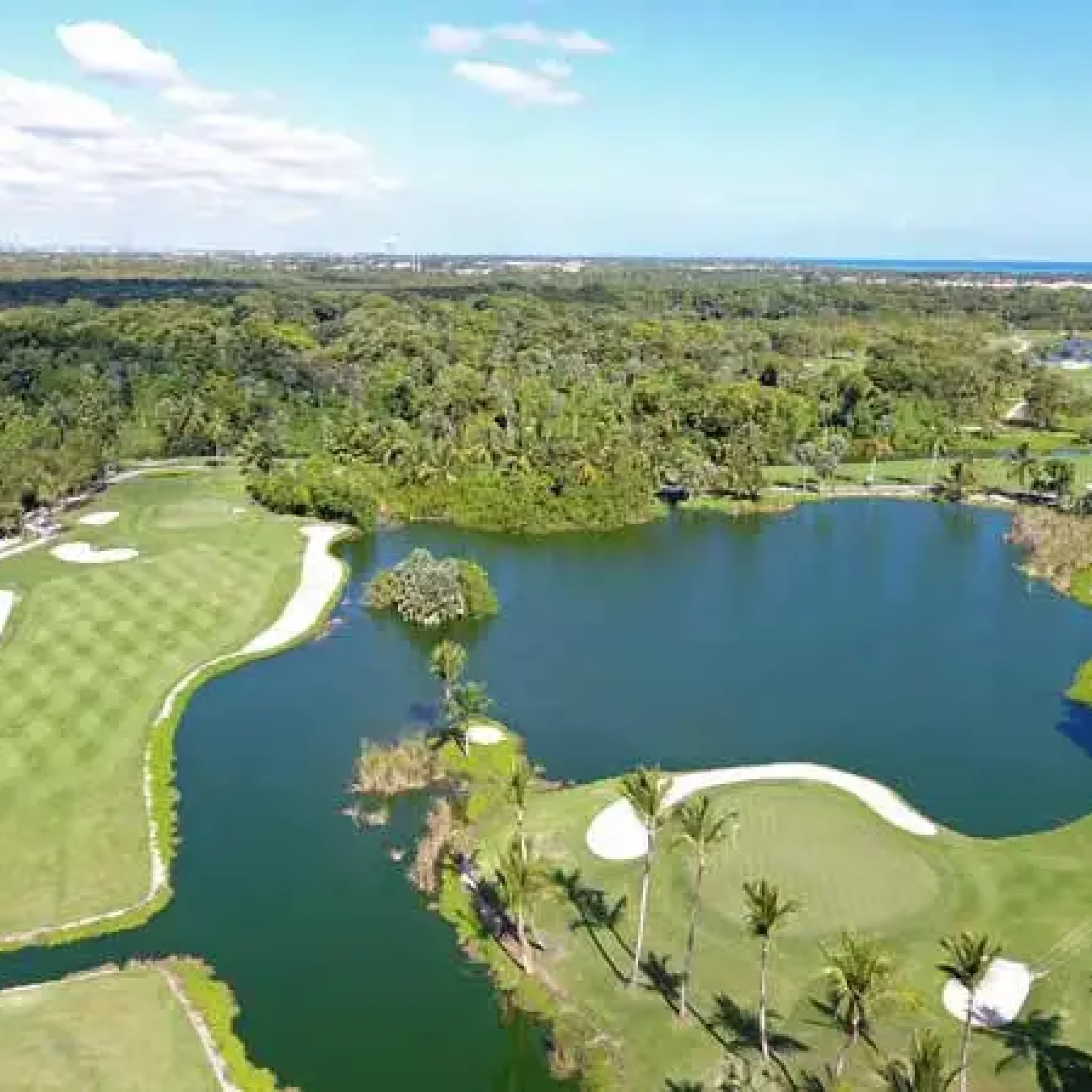 This 18-hole golf course is one of the most visited ones in Punta Cana. Why? Well, for starters, it's got 25 inland lakes, 122 bunkers, and goes through a flourishing mangrove forest. Amazing!
Barcelo Lakes Golf Course is another one of architect P.B. Dye's creatively designed courses. It started welcoming guests and golfers in December 2010.
6. Punta Blanca Golf Course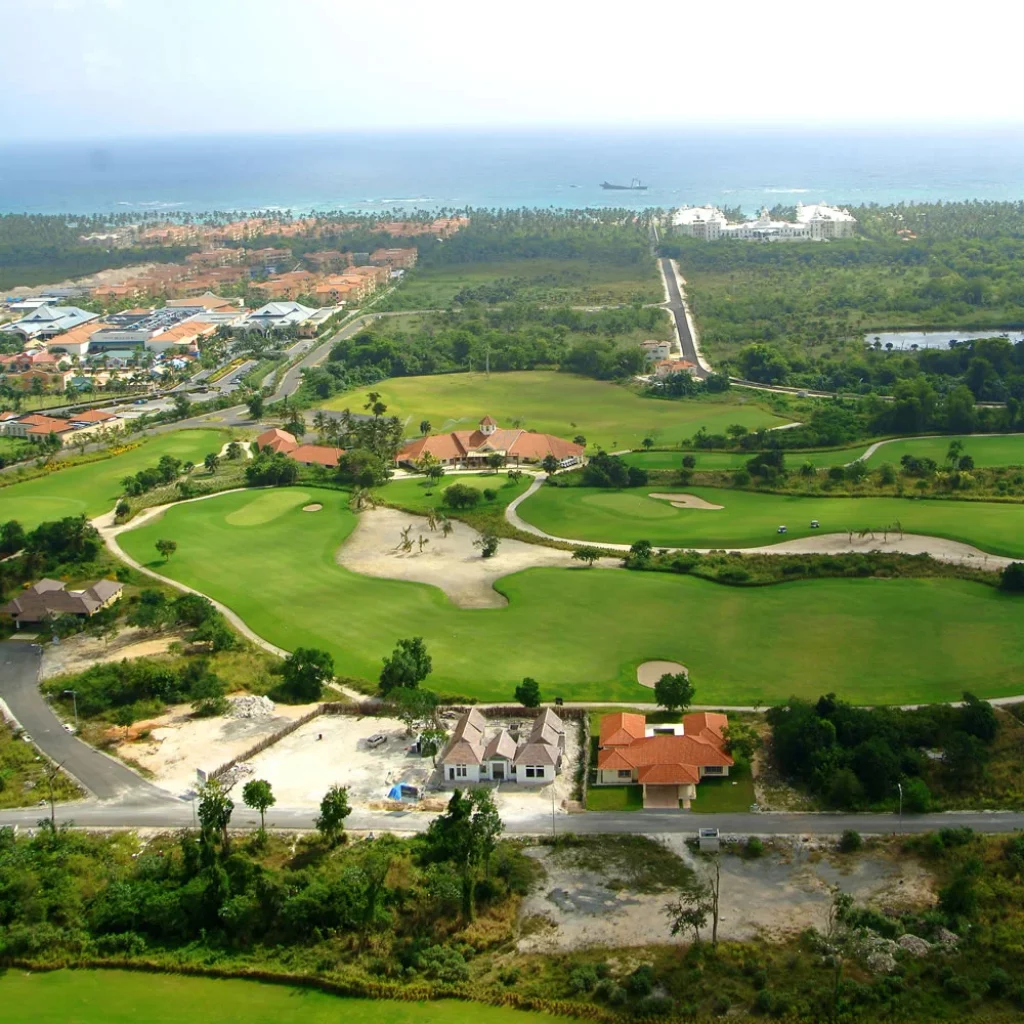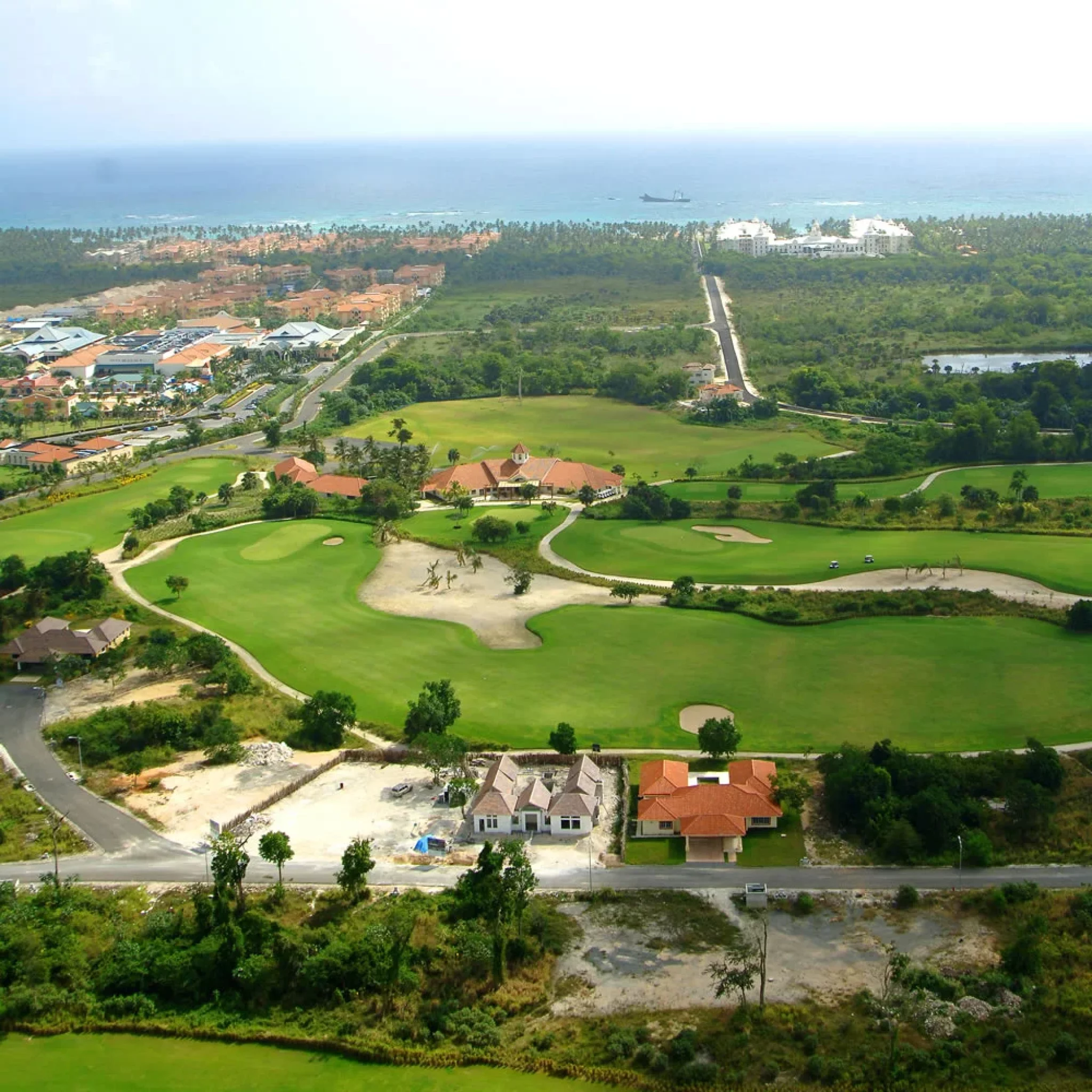 Punta Blanca is a masterpiece golf course designed by famous golfer and designer Nick Price. It consists of 18 holes surrounded by lakes, wetlands, and vegetation.
This exciting golf course accommodates all levels of players. It also offers golf lessons and has a pro shop for golf accessories and apparel.
7. Cocotal Golf & Country Club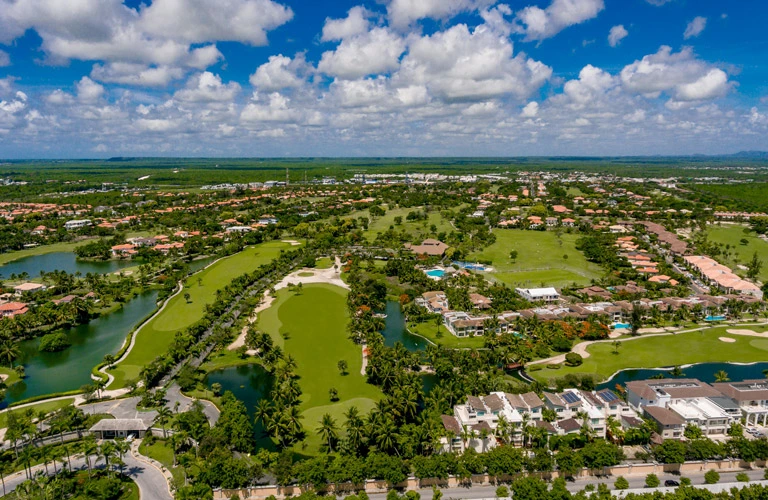 According to its official website, Cocotal offers "the most fun and friendliest golf experience in Punta Cana."
This charming golf course got its name from the hundreds of coconut trees scattered around the playing area. It also has several lakes, which are perfect for bird watching.
Pepe Gancedo, a 6-time Spanish Champion who has designed over 18 highly rated golf courses throughout Spain, created this course. He has even been dubbed the "Picasso of golf course architecture." Impressive!
8. Corales Golf Course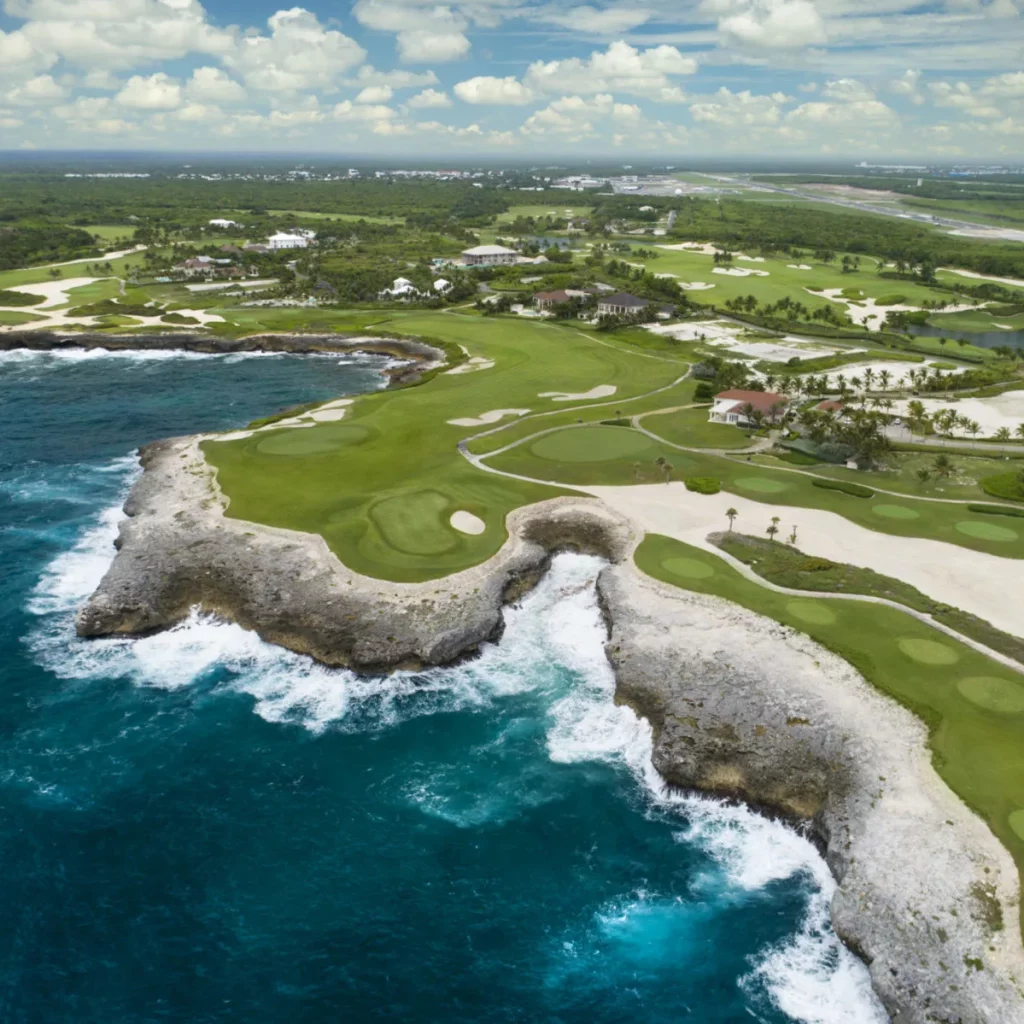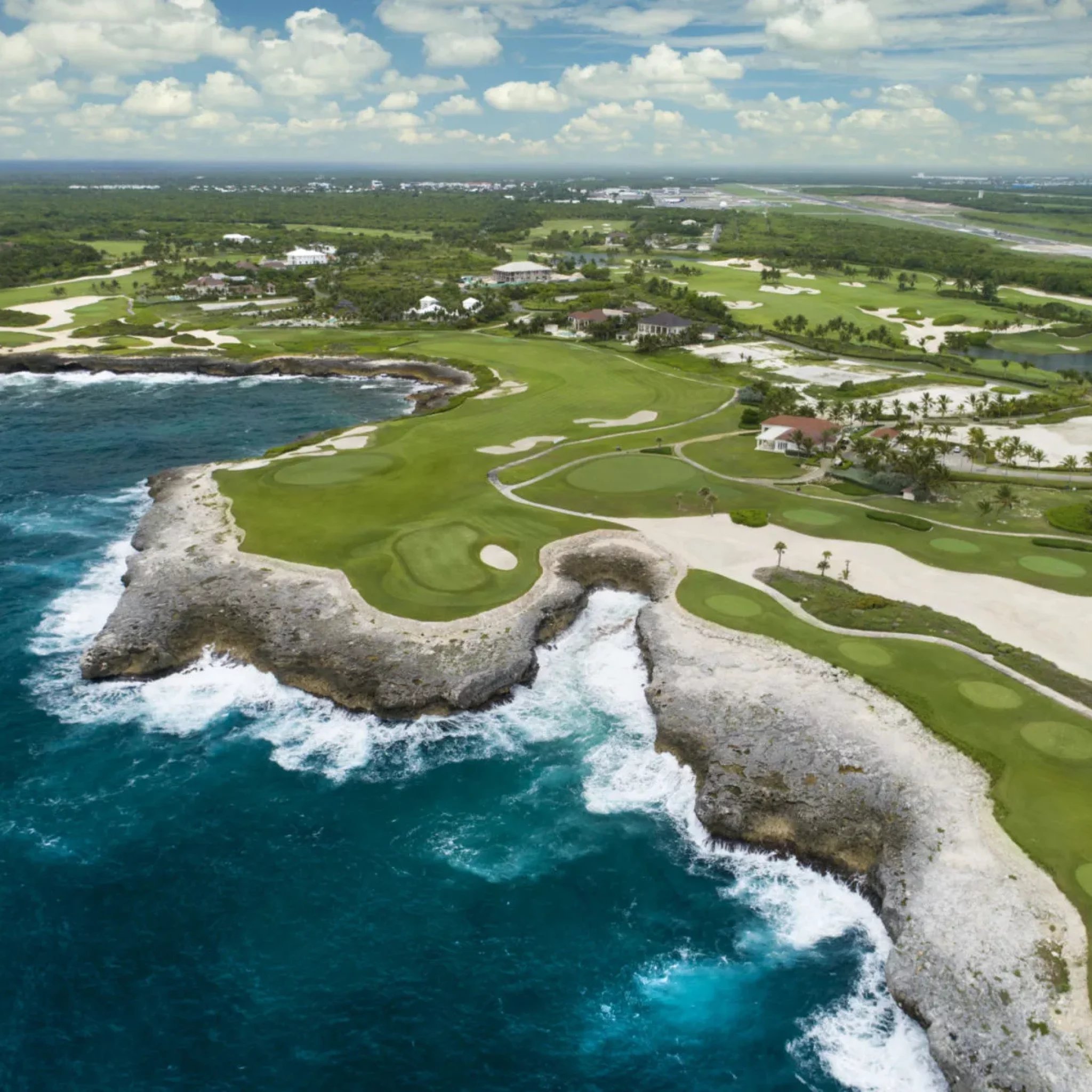 This exclusive golf course is considered one of the best in the world. It was designed by architect Tom Fazio and first opened in 2010.
Whether it's natural cliffs, ocean coves, or inland lakes you're looking for, Corales Golf Course has them all. Its 18 holes are both challenging and breathtaking at the same time. Corales's last three holes, collectively called the "Devil's elbow," test even the most advanced golfers' abilities.
9. Golf Punta Cana
Golf Punta Cana is a private organization that offers access to numerous golf courses in the Punta Cana, Bavaro, and Casa de Campo areas. Cocotal, Corales, and La Cana are some golf courses that are part of Golf Punta Cana.
This company provides Stay & Play packages and A La Carte reservations to world-class golf courses in the area. Tom Favio, P.B. Dye, and Jack Nicklaus are some award-winning architects of the golf courses included in Golf Punta Cana.
10. Catalonia Caribe Golf Club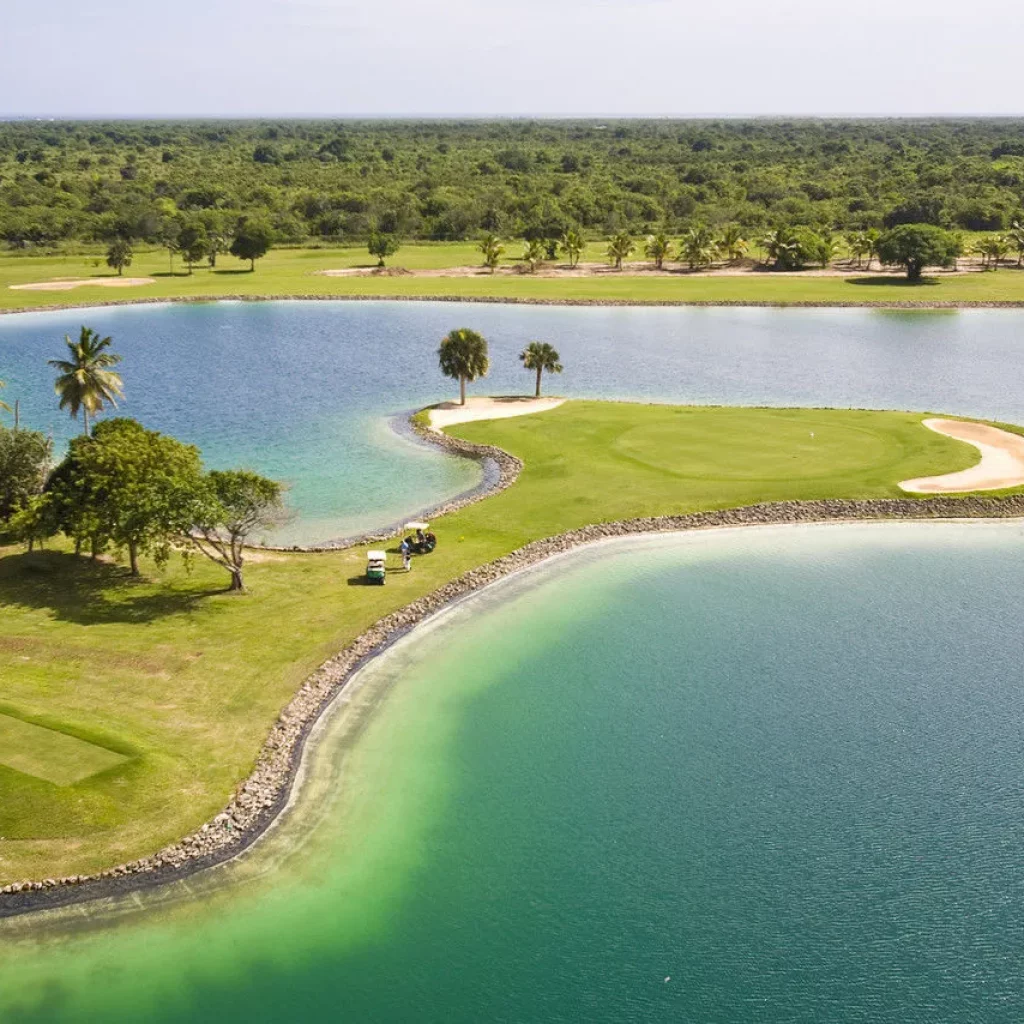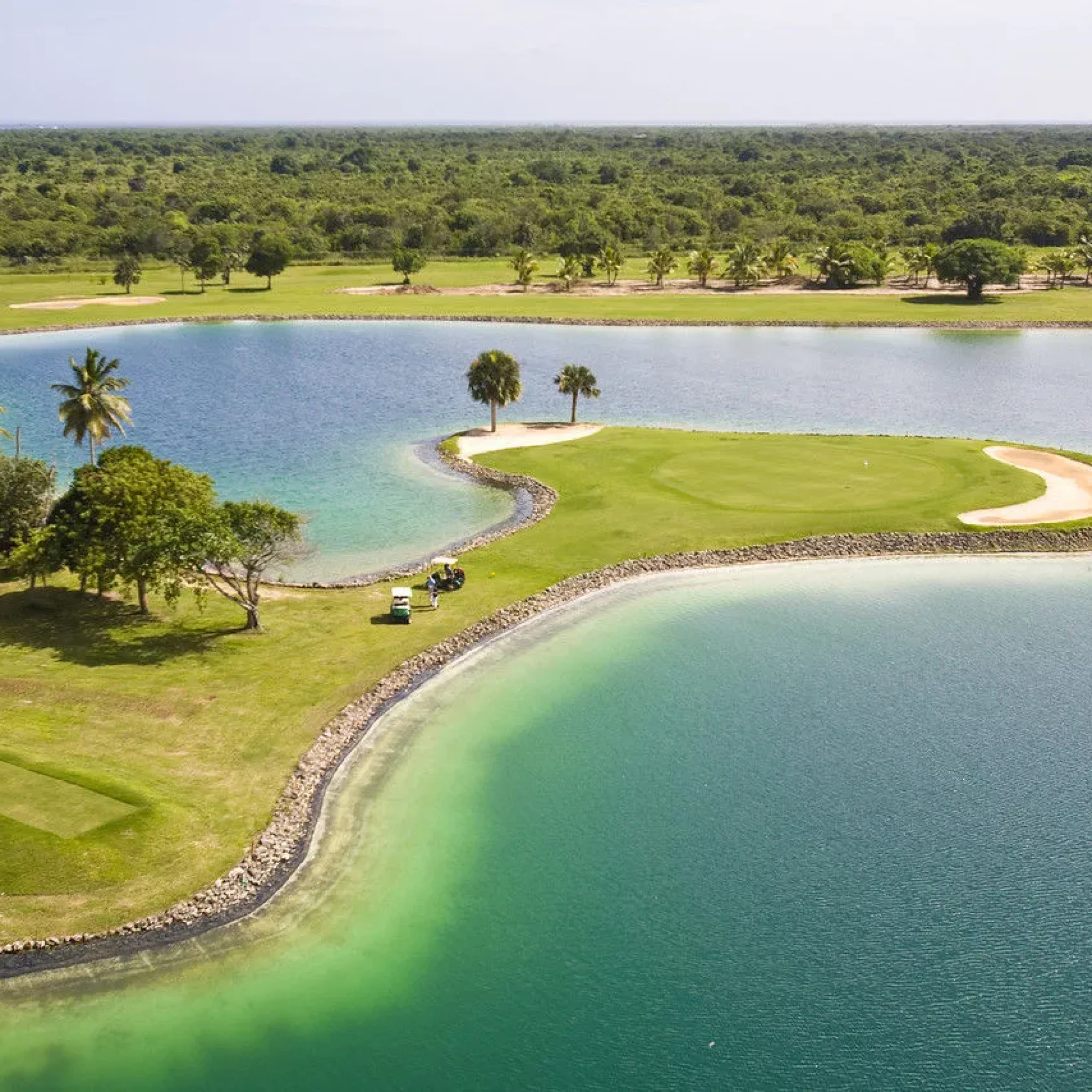 Sharpen and enhance your golf skills at the 18-hole Catalonia Caribe Golf Club. Alberto Sola and Jack Corrie designed this fantastic course.
It features a large lake, five lagoons, and several towering trees. Catalonia Caribe offers a unique combination of uphill and downhill holes suitable for players of all levels.
11. Las Iguanas Golf Club
Las Iguanas is another one of Jack Nicklaus's signature golf courses. You can find it in Cap Cana, an exclusive retreat in Punta Cana.
This challenging golf course has an open-parkland setting. A big part is built around a nature preserve with caves that house iguanas and other wildlife. Caribbean Sea views, exotic mangroves, and rocky shorelines are among this course's many features.
12. White Sands Golf Course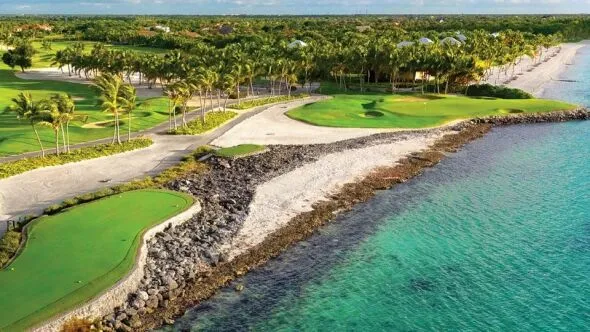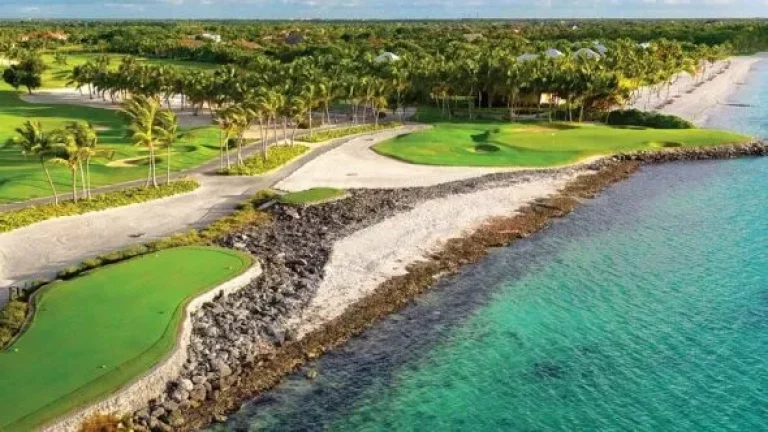 The Punta Cana International Airport is a 25-minute drive from this seaside golf course. This course has beautiful narrow fairways that provide a welcome challenge for beginning golfers.
It has 18 holes, designed by Pepe Gancedo. His goal was to preserve the original land area while developing the course.
13. Dye Fore Golf Course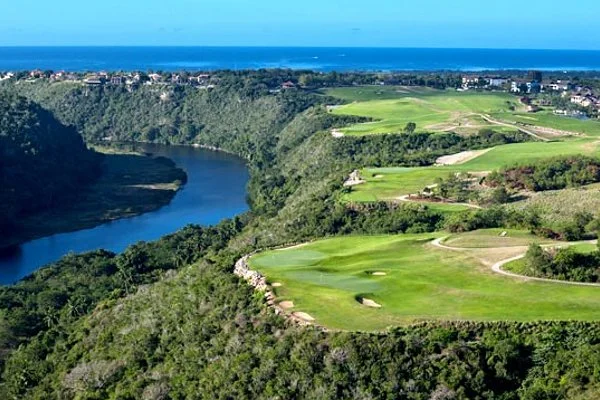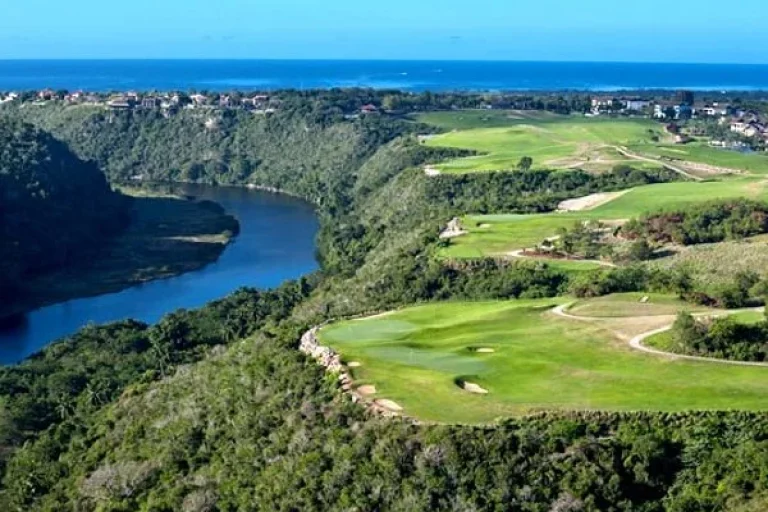 The Dye Fore Golf Course possesses some of the most captivating views of the Dominican Republic.
Imagine playing golf along seven scenic cliff-side holes and unlimited 360-degree views of the Chavón River. Remarkable!
This spectacular 27-hole course measures 7,740 yards long. Pete Dye designed this masterpiece for advanced and beginner golfers alike.
Frequently Asked Questions
When is the best time to go golfing in Punta Cana?
The months between December and April are some of the best times to travel to Punta Cana for golf. The weather is usually pleasant, with low chances of rainfall. Plus there's almost 8 hours of sunshine for playing and sightseeing.
Expect large crowds at the beginning of this period, though. The number of tourists begins to drop around March.
What is typically included in a Punta Cana golf package?
Golf packages in Punta Cana typically include several rounds at your preferred golf courses, as well as golf equipment and souvenirs.
Accommodation, meals, snacks, and transportation around the golf course are often included in the packages as well.
Where are the golfing hotspots of the Dominican Republic?
The regions of Punta Cana and Casa de Campo are the top golfing destinations of the Dominican Republic. Punta Cana is in the easternmost part of the country, while Casa de Campo is on the southeast coast.
You can also visit the cities of Santo Domingo, La Vega, and Puerto Plata for more excellent golfing locations.
Wrapping Up
As you can see, Punta Cana golf courses offer an unparalleled golfing experience. Every course on the list leads to a fun, exciting, and visually appealing adventure for players.
You'll have an unforgettable time as you immerse yourself in the town's magnificent beauty while playing through some expertly designed courses.
At the end of each game, you'll encounter countless lakes, mountains, and shorelines throughout your journey.
We hope this guide has helped you decide on a golf course to try at Punta Cana. Before you swing that golf club, always remember to look up and enjoy the view.