Have you booked accommodation and flights to Punta Cana in the Dominican Republic? Lucky you, you're about to experience paradise on earth. This easternmost tip of the Dominican Republic is all about its neverending stretches of beach and clear crystal waters.
Whether you're all about spontaneity or prefer having a list of things to do in Punta Cana, this list of 32 excursions, tours, sightseeing, and more is here for you when you want to explore beyond the closest beach and pool.
Grab your favorite tropical drink (Pina Colada for me, thanks!) and get in the mood to make the most of your Punta Cana vacation!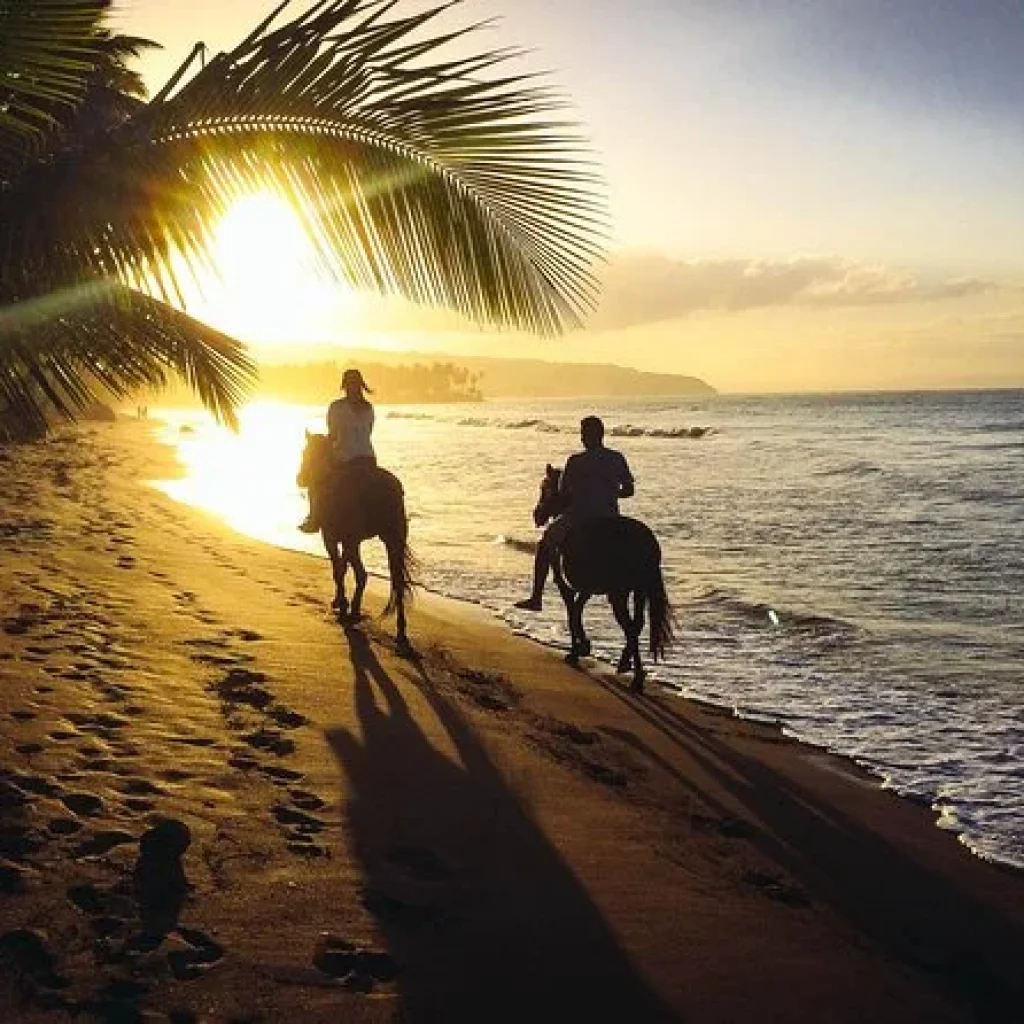 Whether you grew up on horseback or have never set foot in a saddle in your life, a sunset horseback riding excursion experience in Punta Cana is not to be missed. Your hair is blowing in the wind, you are holding hands with your beloved as you admire the setting sun, and you are forming a special bond with a magnificent animal.
Step one will be to assess whatever natural horse-riding abilities you're bringing with you, followed by a quick explanation of how to ride with style and pizazz. Once paired with your four-legged friend, our guides will take you to Uvero Alto Beach. The beach is waiting to show itself from its most beautiful side with breathtaking natural scenery and plenty of native flora and fauna.
Who Will Enjoy This? The perfect excursion for animal lovers and adventure seekers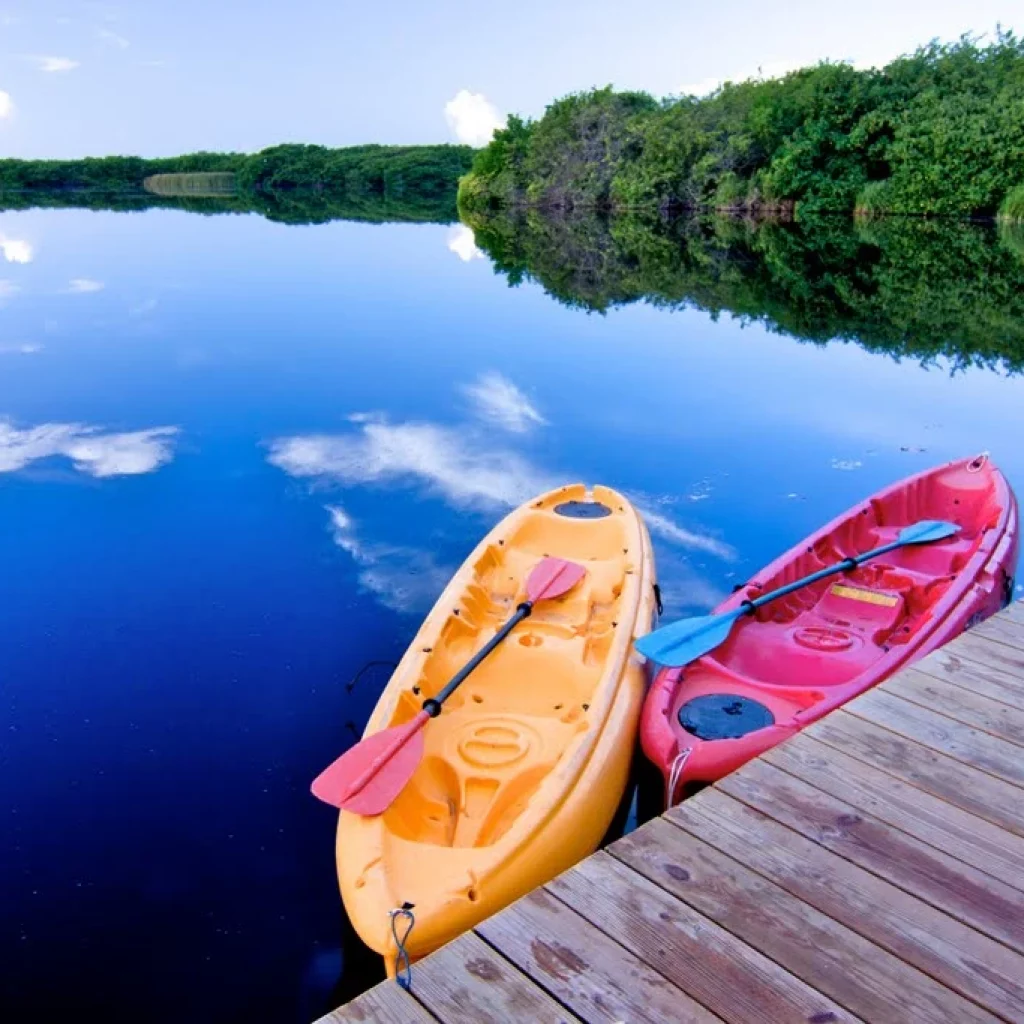 Grab your swimming goggles and snorkeling equipment and get ready to explore what Laguna Bávaro, Punta Cana, offers. This protected lagoon covers three square kilometers of natural beauty, home to reptiles, birds, amphibians, and fish, as well as over 200 different types of plant species. Many of the flora and fauna found in Bavaro Lagoon are native to this area of the Dominican Republic.
Why not rent a kayak and enjoy exploring the lagoon up close and personal?
Who Will Enjoy This? A happy day out for ecotourists with a particular interest in wildlife.
You are currently reading an article about "Things to do in Punta Cana" Return to Top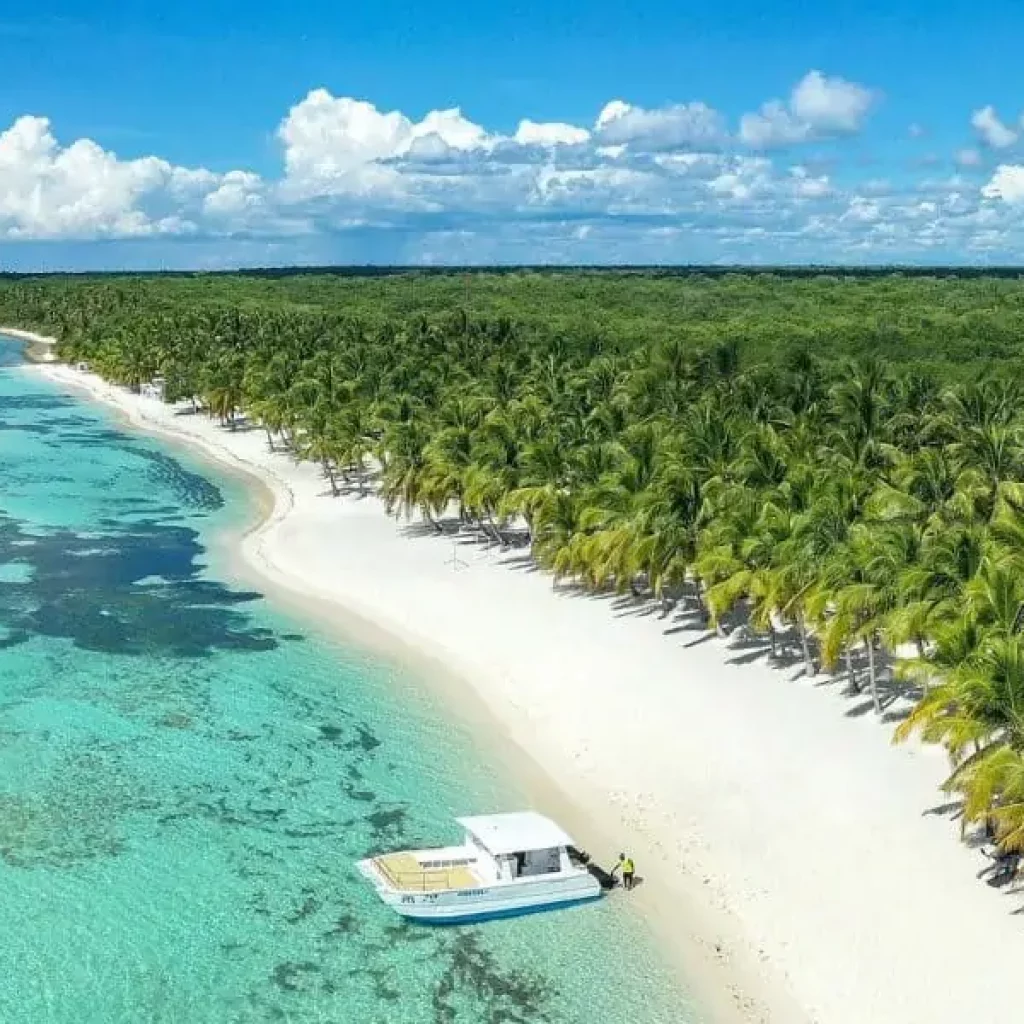 Look, Saona Island excursions have a special place in our hearts. Board a speedboat and catamaran, and let us whisk you away to natural starfish-filled swimming pools followed by a pristine beach of white, warm sand edged by the beautiful azure water Saona Island is known for.
When you're too hungry to keep exploring, stop for some delicious BBC lunch and enjoy an open bar to loosen your hips for merengue dancing. Don't worry; we don't force anybody to get on the dance floor, but it's a beautiful way to get that vacation feeling.
Who Will Enjoy This? Anyone looking to experience the top things to do in Punta Cana.
You are currently reading about "Things to do in Punta Cana Dominican Republic" Return to Top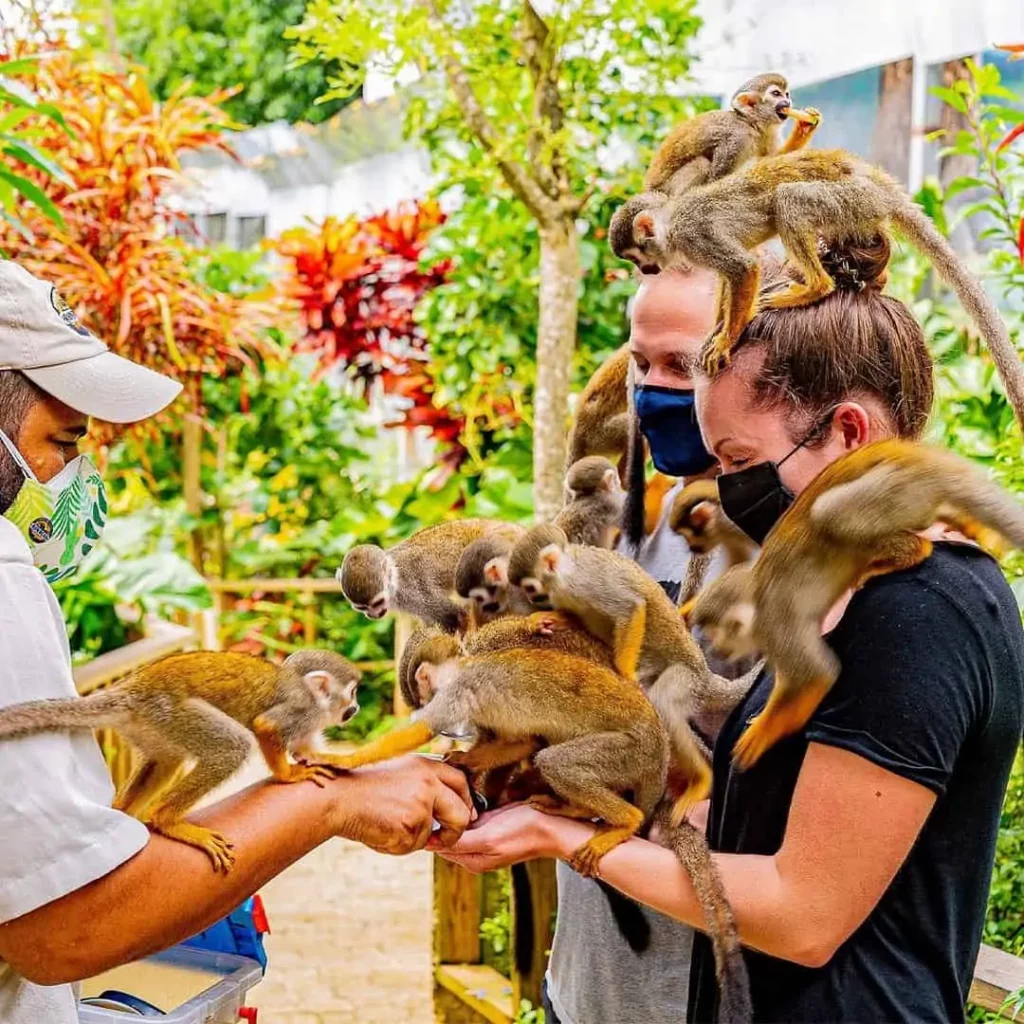 Do you love monkeys? Silly question, of course, you do! This guided tour lets you get up close to adorable, friendly squirrel monkeys. Before you meet the monkeys, you will visit a typical Dominican house to explore our culture and way of life. Let our educators tell you all about living off the land with respect and see what organic delicacies are created here. The opportunity to taste new exotic Caribbean fruits, freshly roasted coffees, and delicious cocoa is not to be missed.
Next, you will learn about the native flora and fauna in Punta Cana. Finally, the main event, you get to interact with the charming monkeys of Monkeyland!
Who Will Enjoy This? Kiddos and adult animal lovers, as well as those looking to learn a little something about the local way of life.
You are currently reading about "The Best Things to do in Punta Cana" Return to Top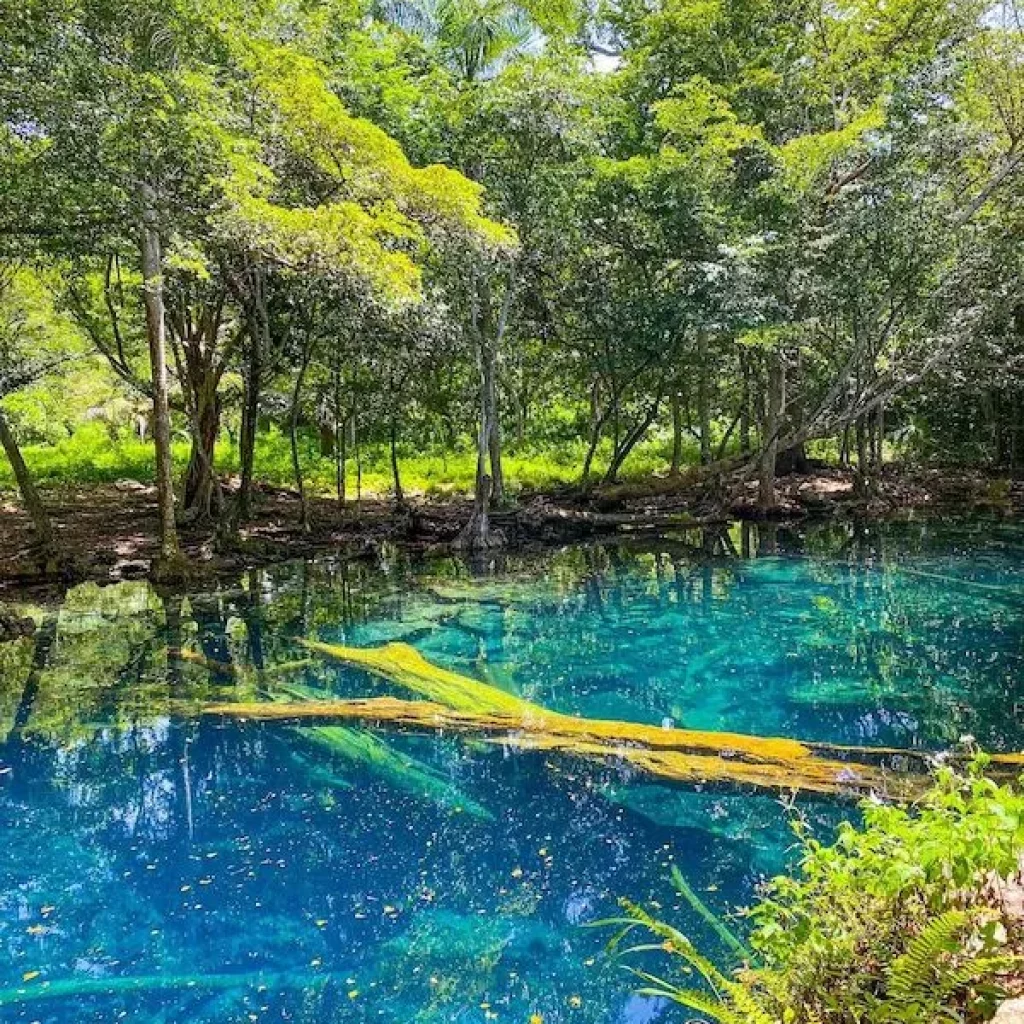 Are you the type of traveler who likes to seek out the exceptional parts of a country that most tourists tend to miss? Then a visit to Hoyo Claro is an absolute must for you. The refreshing water of this cenote, that's an underground lagoon, is hidden away in the middle of a forest.
Park up and hike one mile along a dirt track. For the super affordable entrance fee of 150 Pesos, roughly three US dollars, you can dive into the clear water and cool off after your little hike. Pssst, can you keep this treasure a secret?
Who Will Enjoy This? Anybody who likes to find things off the beaten path enjoys extraordinary Punta Cana excursions on a budget.
You are currently reading about "fun things to do in Punta Cana" Return to Top
#6 Find Adventure at Scape Park
This scape park at Cap Cana is perfect when you need to get your heart rate up after chilling out by the hotel pool for a few days. As a natural theme park, it is here to offer both exhilarating ziplining off cliffs and relaxing by the exclusive beach club, and exploring ancient caverns.
When you come home from Punta Cana, you'll want to share pictures of yourself and these breathtaking waterfalls, flying through the air on ziplines, and being a daredevil cave diver.
Who Will Enjoy This? Fun for the whole family, Hoyo Azul & Scape Park allows you to choose your own adventure, whether the more exhilarating or the more cultural route.
You are currently reading about "Things to do in Punta Cana with family" Return to Top
#7 Get on a Punta Cana ATV Tour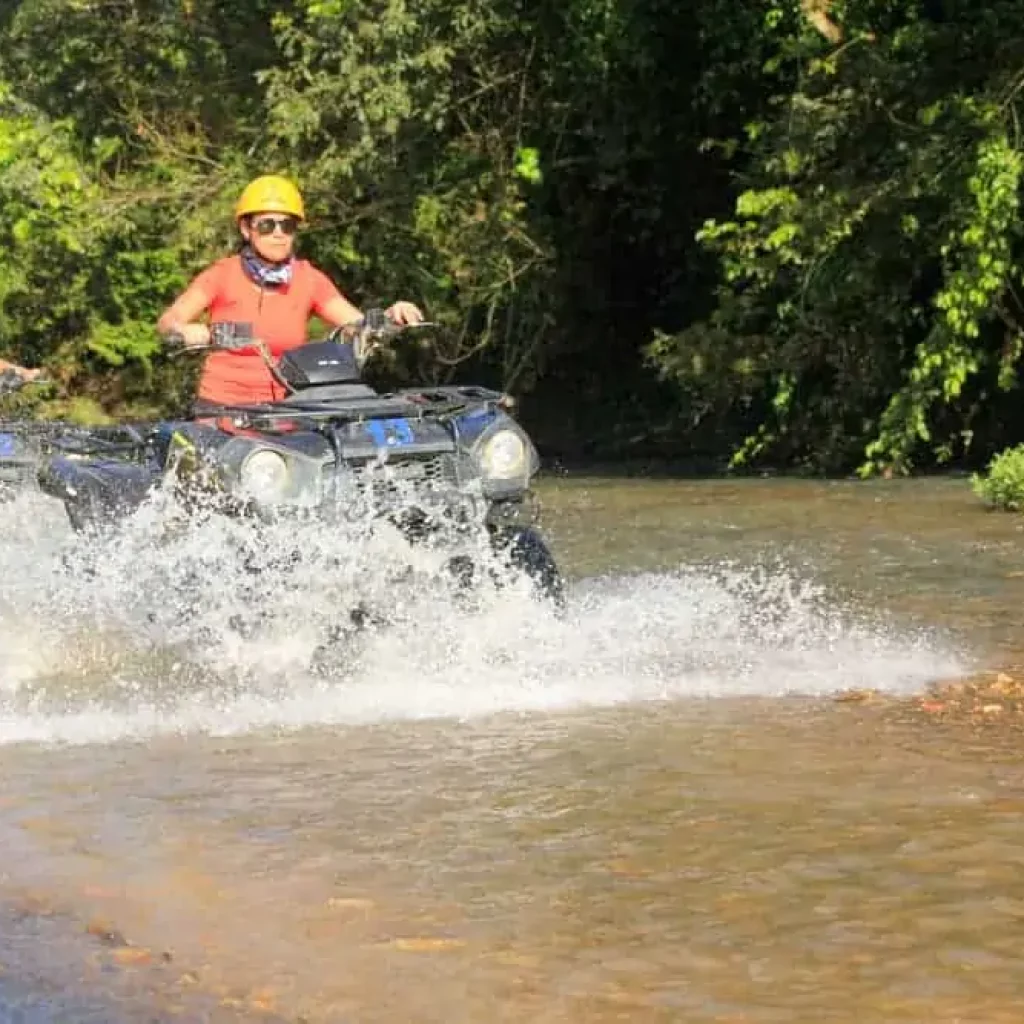 An ATV tour isn't the kind of thing you get to do any old day. Explore the Dominican Republic – off-roading style. Go off the beaten path with your ATV tour guide and explore the jungles like you're Indiana Jones. You can either choose to adventure on your own on a single ATV four-wheeler or double up on a double ATV.
Stop at the untouched la Vacamo Beach, an impressive mountain lookout, and at River dos Bocas before returning to civilization.
Who Will Enjoy This? Strictly for adventurous spirits who like to live life to its fullest and enjoy driving straight through a river in style.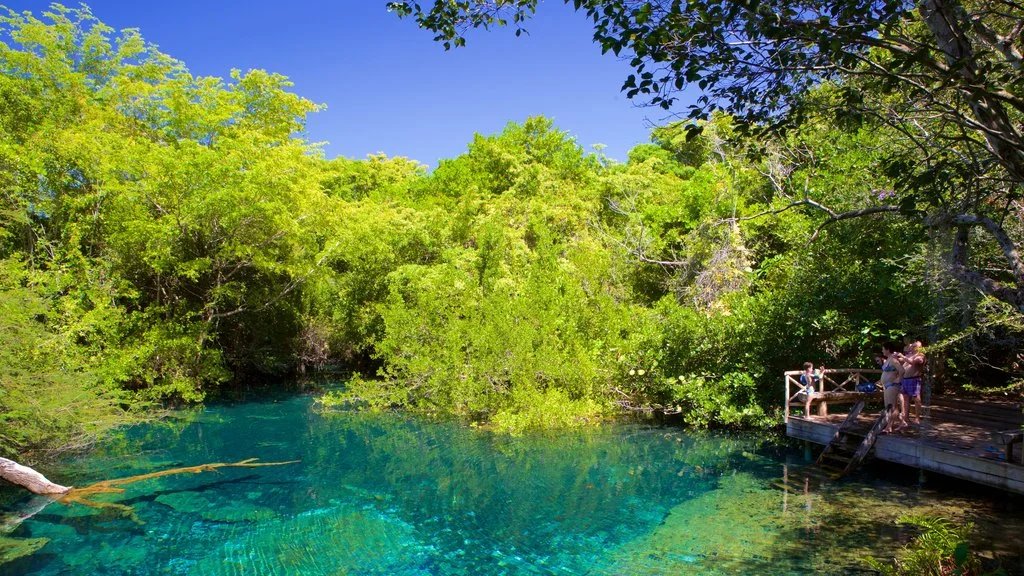 The 'Ojos Indigena" ecological reserve wants to welcome you to a 1,500-acre private reserve owned and maintained by Grupo Puntacana Foundation.
You may be wondering why the park and reserve has been renamed from the Punta Cana Ecological Reserve to the much more beautiful sounding Indigenous Eyes. The reserve gas 12 freshwater lagoons throughout its compounds, which the native Taino people referred to as eyes due to their distinctive shape.
The park has been designed to protect the natural habitat of many plants and animals native to the Dominican Republic.
Visit on your own or take advantage of many of the fantastic full-day and half-day tours when looking for things to do in Punta Cana.
Who Will Enjoy This? Lovers of nature, animals, and protective ecotourism.
#9 Board a Party Boat and Go Snorkeling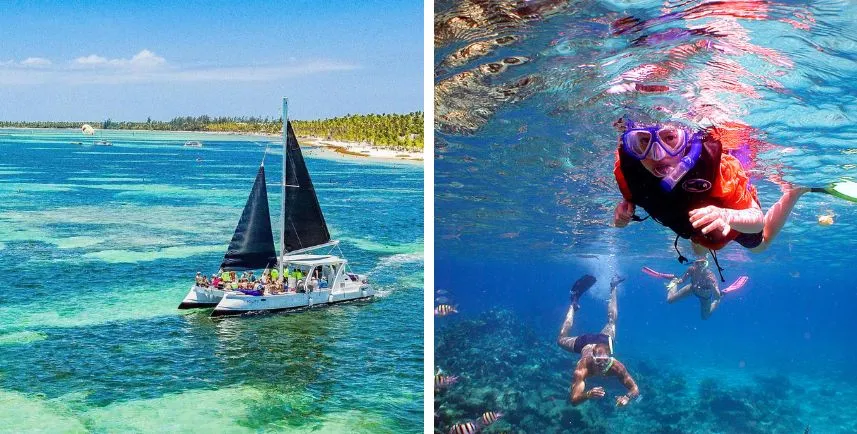 Do you consider yourself a bit of a dancing queen? Then it's time to board this Punta Cana catamaran for a four-hour extravaganza of snorkeling, cocktails, and fiesta! Lean back and take in the breathtaking views of sandy beaches and sprawling palm trees while the music of your choice blasts through the speakers. All aboard the best party boat in Punta Cana!
Thinking about booking this activity? Book it here!
Who Will Enjoy This? Anybody who loves good music, friendly people, yummy tropical drinks, snorkeling, and making new friends!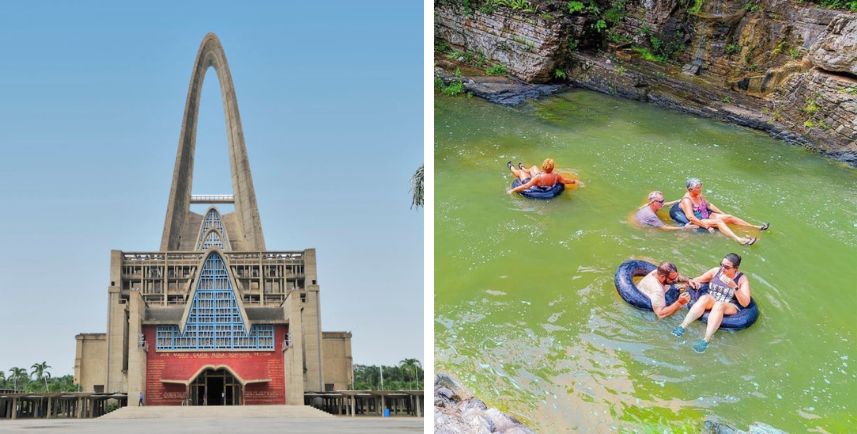 Punta Cana is all about its beautiful beaches and natural habitats, but the Dominican Republic is also made up of a village culture that you're unlikely to experience anywhere else. Board a safari-style jeep to explore the Dominican countryside. This tour will start with a trip to Higüey, where you can wander the streets and visit the country's biggest church, the Basilica of La Altagracia. Get your cameras ready as you take in the unrivaled beauty of the wildlife,
Next up, you will explore a sugar cane plantation and learn all about how indigenous people worked the land in traditional ways. An artisanal sugar cane mill and authentic re-enactment of a colonial-era wheel grinder will make time travel feel possible.
Learn from master craftspeople about the processes needed to create our coveted cigars.
Who Will Enjoy This? Those who wish to learn and take in the culture of this fantastic place we call home.
Coming to Punta Cana? Book Safari Punta Cana Cultural Tour: City, River, Plantations, Countryside & Coffee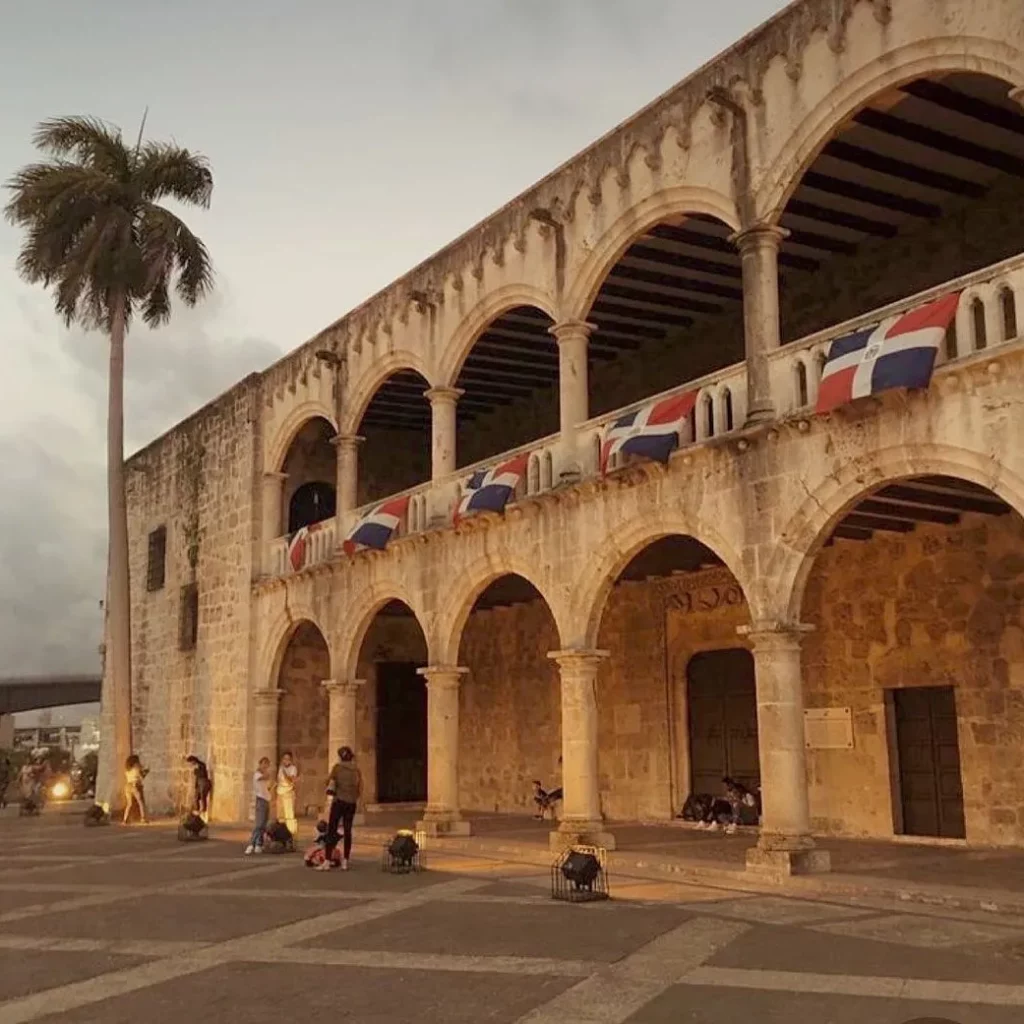 If you paid attention in school, you'll know Santa Domingo City is the capital of the Dominican Republic. It was founded in 1496, making it one of the Caribbean's oldest cities and the industrial, financial, and commercial center of the country.
If you want to get close to the pulse of modern Dominican culture, you can't miss La Capital. During the day, you can explore the colonial city, a UNESCO world heritage site. Walking through this maze of cobble-stoned streets will offer plenty of old architectural eye candy.
At night, you can get comfortable with the electrifying nightlife and world-class gastronomy. Have some fried fish for us!
Who Will Enjoy This? The amount of variety found in Santa Domingo makes it a perfect spot for anybody from the most avid museum fan to the gourmet traveler.
Book the Santo Domingo City tour from Punta Cana
#12 Altos de Chavon in La Romana – A great thing to do while in Punta Cana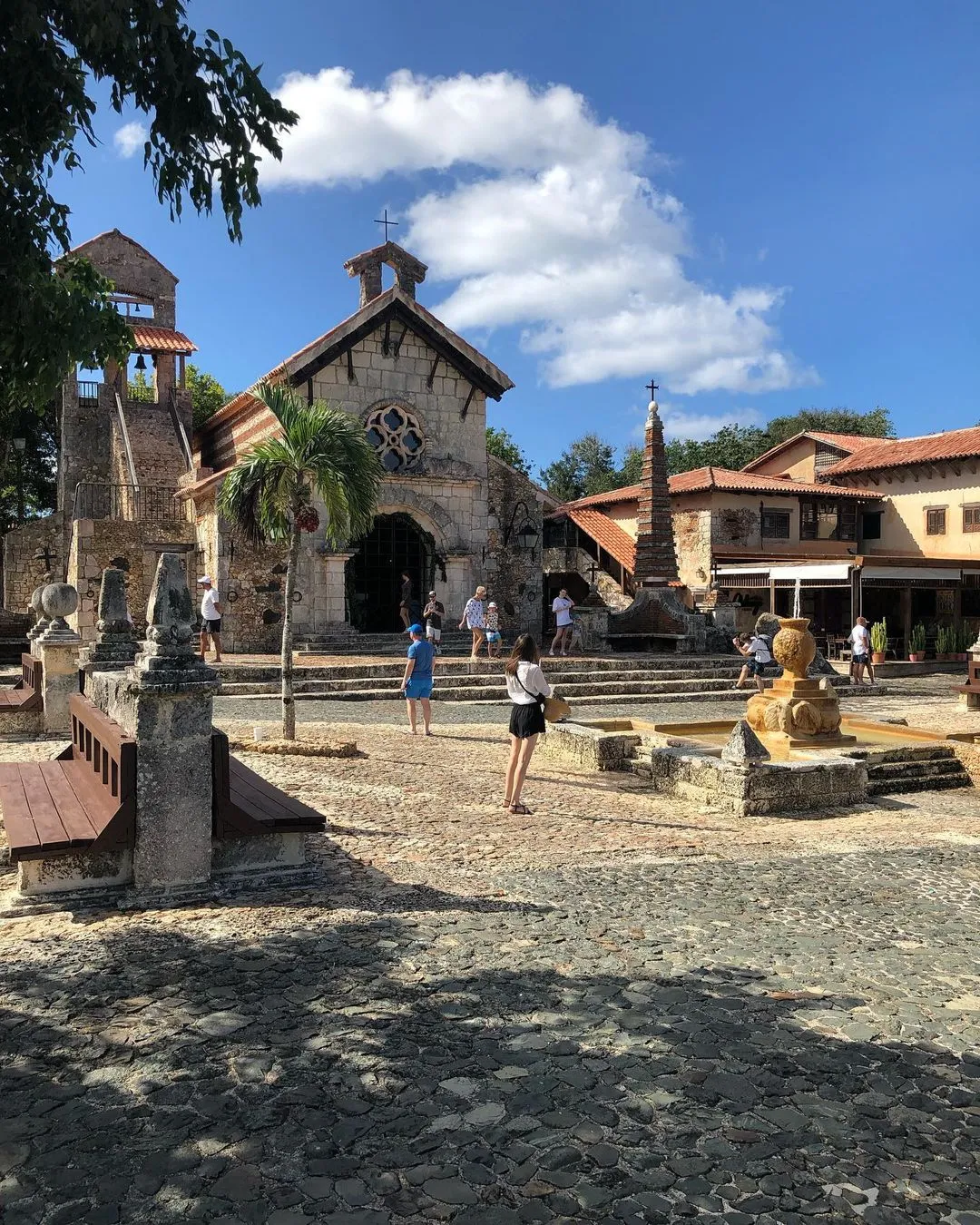 Have you ever wandered to walk through the streets of a 16th-century Mediterranean village? You're lucky because Aldos de Chavon in La Romana has created a recreation for you to explore 300 feet above the Chavón River.
This architectural wonder has been sculpted entirely of stone and is a charming addition to La Romana. You might even catch your favorite artist performing at Altos de Chavon Amphitheater, a 5,000-seat Grecian open-air amphitheater with performers from all over the world visiting year-round.
Who Will Enjoy This? Altos de Chavon is a family-friendly place full of iconic sights for anybody to explore and make memories at.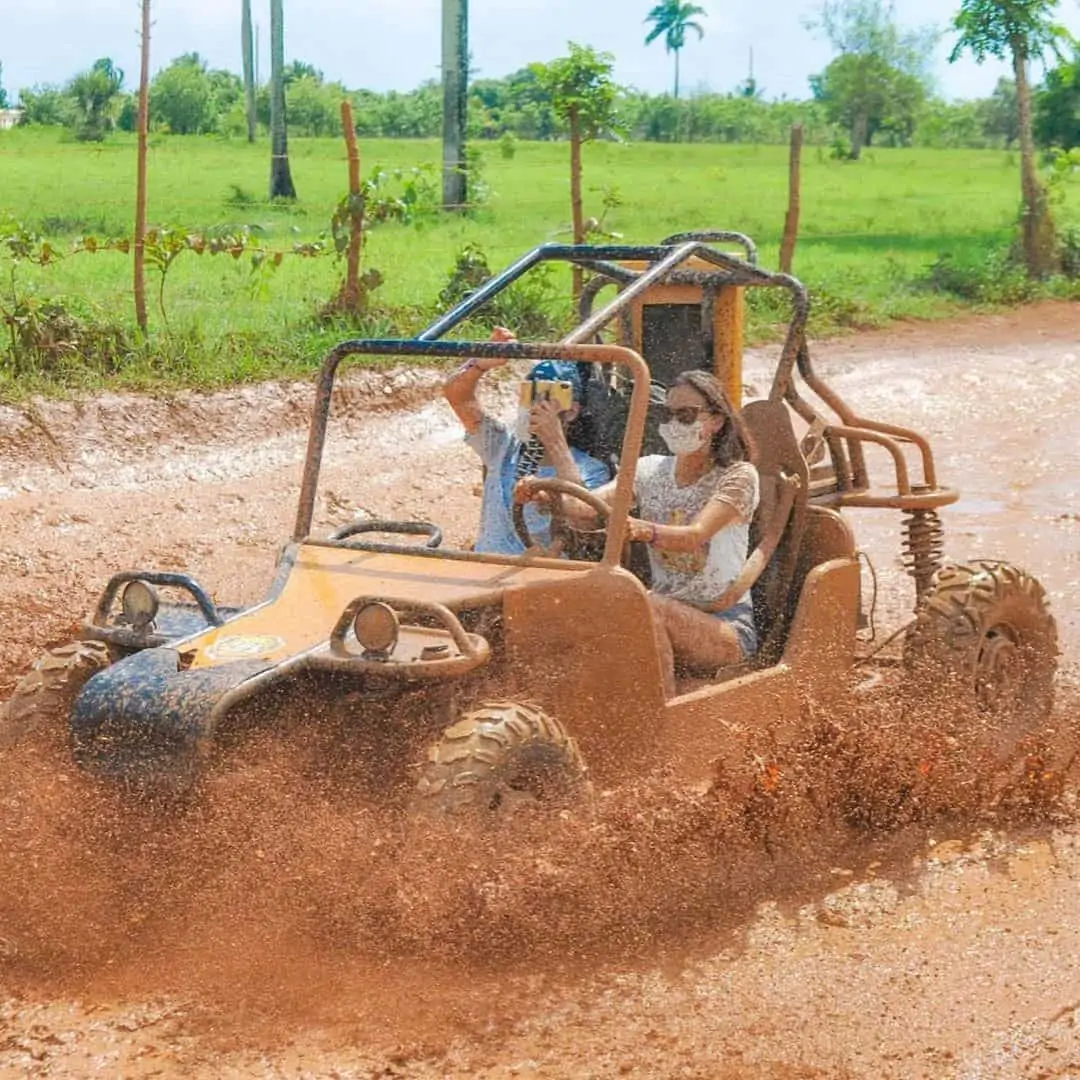 Let out your inner Mad Max as you get behind the wheel of a dune buggy and race across some of the rockiest terrain found on the island. There's no better way to explore the breathtaking scenery than on this 3-hour thrill ride.
Don't worry; you'll do no damage to the vehicle or the terrain thanks to the unique dune buggy design.
Set off riding through lush forests before diving into a hidden away cave. Remember to pack swim gear, but you will also need clothing that isn't afraid of a little (or a lot) of mud!
Who Will Enjoy This? Adrenaline junkies, off-road enthusiasts, and nature lovers can't leave Punta Cana without experiencing it behind the wheel of a dune buggy.
Schedule the Dune Buggies tour from any resort in Punta Cana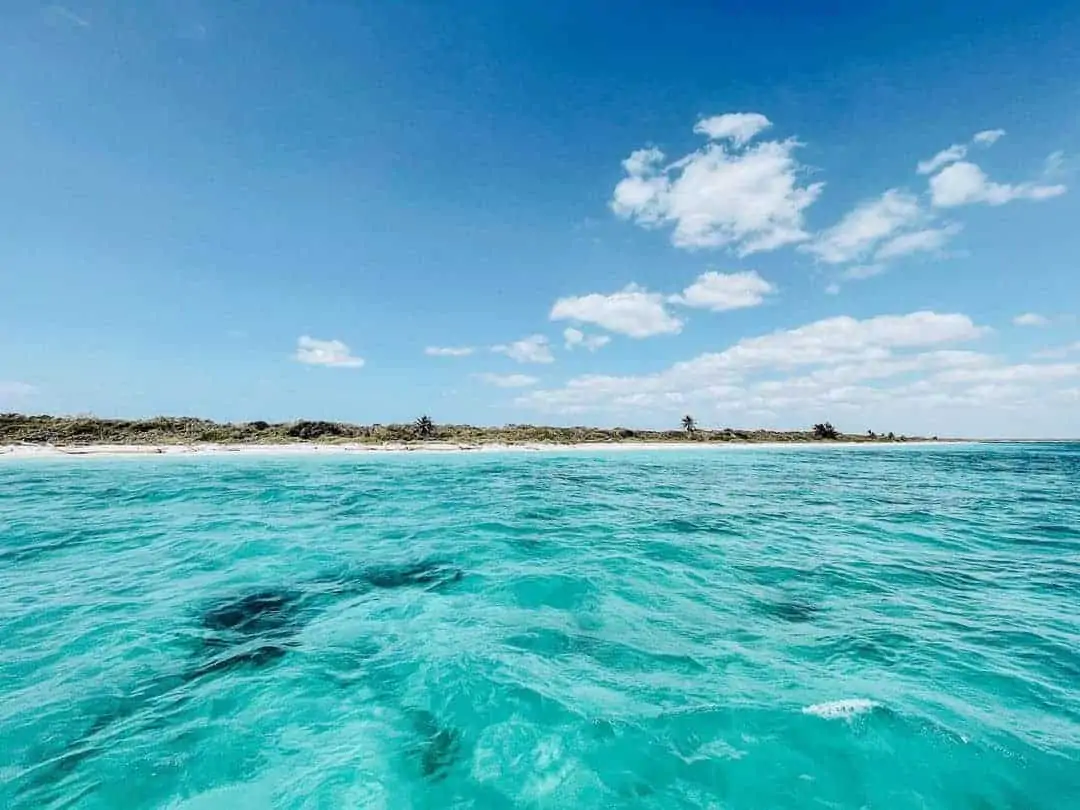 Board Paradise, is the perfect catamaran for a visit to Catalina Island. Snorkeling is one of those Caribbean island vacation activities that shouldn't be missed.
East of Catalina Island is the snorkel site known as the wall, perfect for experienced and newbie snorkelers to explore and experience the spectacular beauty of the underwater ecosystem. How many different types of fish can be found?
This snorkeling tour will also include lunch served by a renowned local chef and the opportunity to relax by the shore while enjoying cocktails.
Who Will Enjoy This? Anybody who wants to experience something out of the ordinary under the water's surface. You've found a favorite of all the things to do in Punta Cana with your family.
Book the tour to Catalina Island from Punta Cana
#15 Things to do in Punta Cana: Shop at Local Supermarkets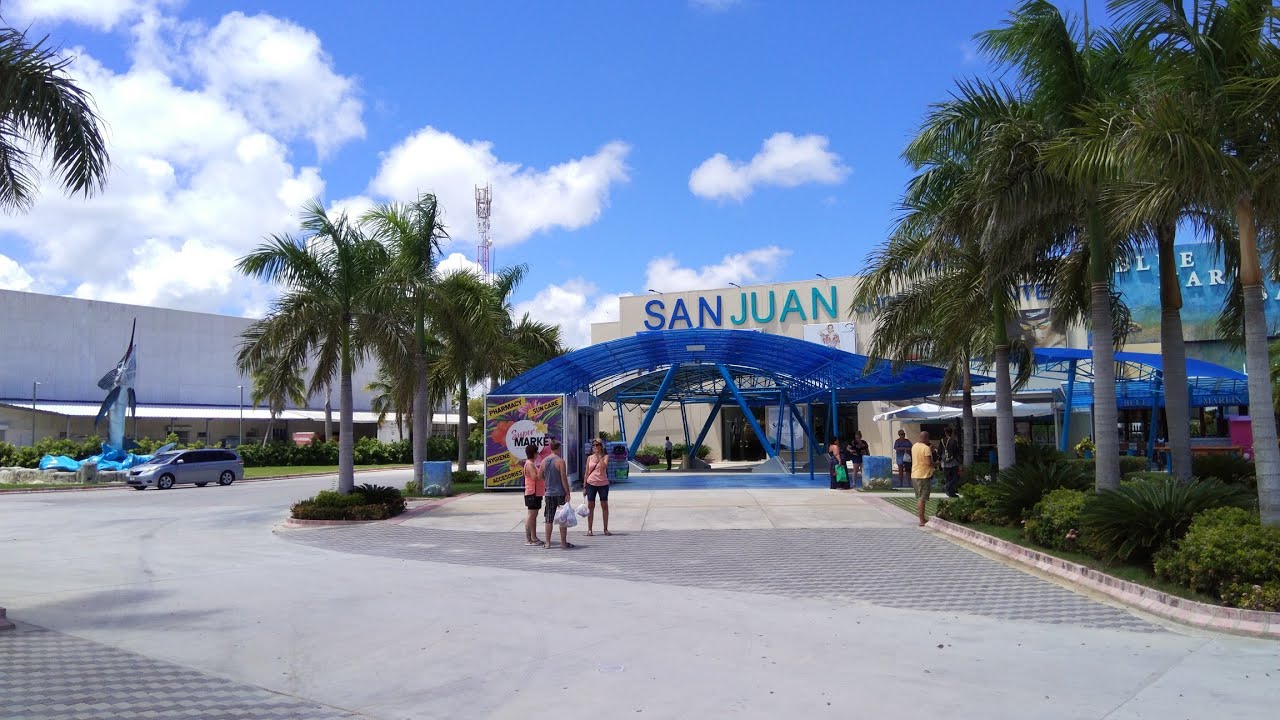 Look away now if doing tasks just like the locals isn't for you. Many people enjoy the experience of witnessing all of the different products for sale in a local supermarket. You may find a cheese that you've never gotten to experience back home, a product to help that dreaded sunburn, and even the perfect souvenir to bring home to grandma.
Super Pola San Juan Shopping Center in Bávaro offers excellent quality for affordable prices. Enjoy the fresh fruit and vegetables and cook something delicious in your Airbnb. Can't find what you're looking for? The friendly cashiers will be more than happy to lend you a hand.
Who Will Enjoy This? Anybody who enjoys a change of pace from the hustle and bustle of at-home supermarkets and likes to find the very best deals.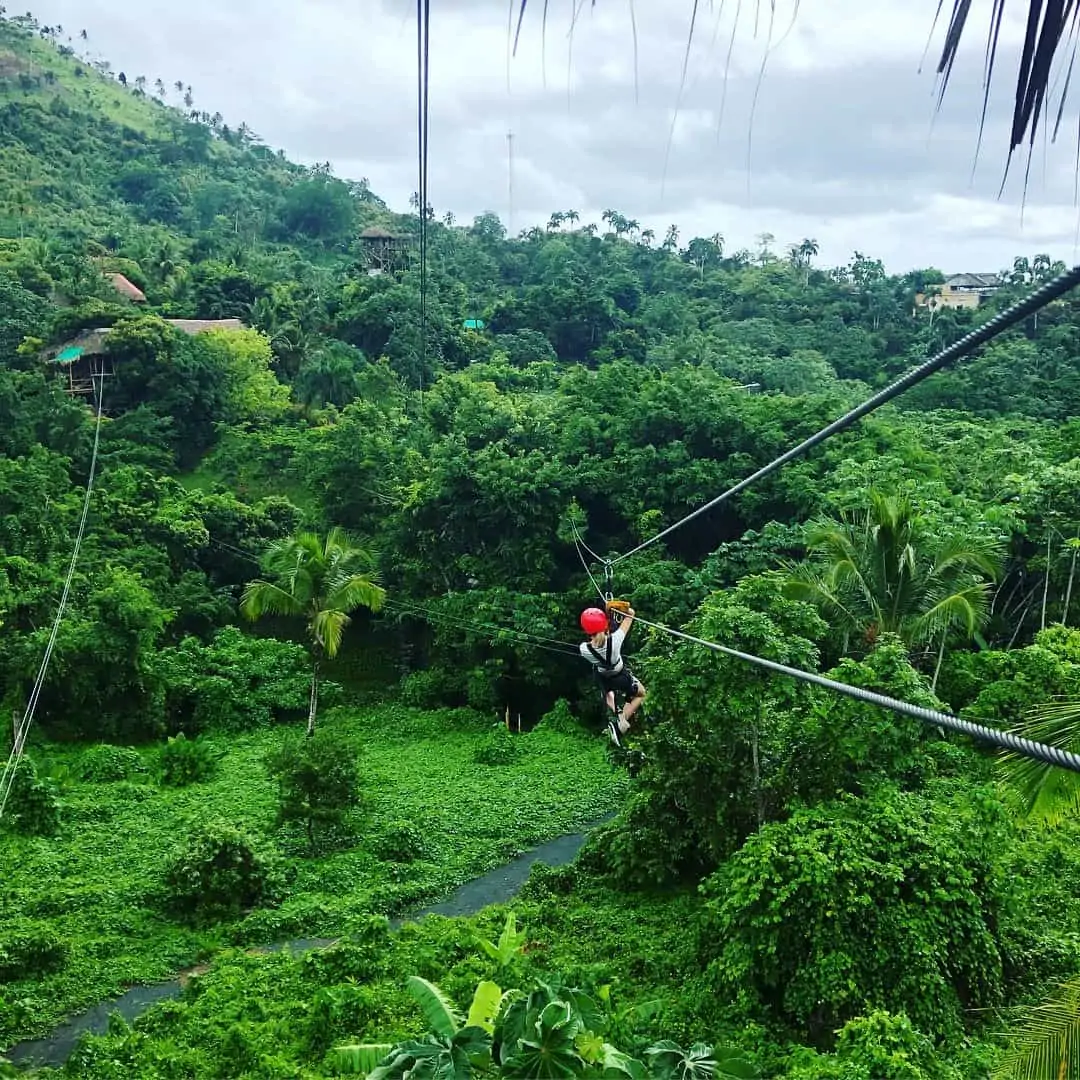 No zipline experience is like this ultimate 12-line zipline adventure course. You'll be flying through the air in no time. Many Punta Cana experiences are catered toward showing you the beauty of paradise from a different angle. Why not get above it all?
If you're a little fearful of heights, don't worry; our expert guides will show you how to climb up safely and fly between the platforms. You'll always be clipped to double lines. Our longest zipline is a staggering 800 meters long. That gives you plenty of time to look around and marvel at everything nature has to offer.
Who Will Enjoy This? Anybody who wants to face their fears or enjoys getting their blood pumping. Come as a family, or enjoy getting closer as a couple!
Book the Zip Line Punta Cana Adventure
#17 Visit Beautiful Juanillo Beach in Cap Cana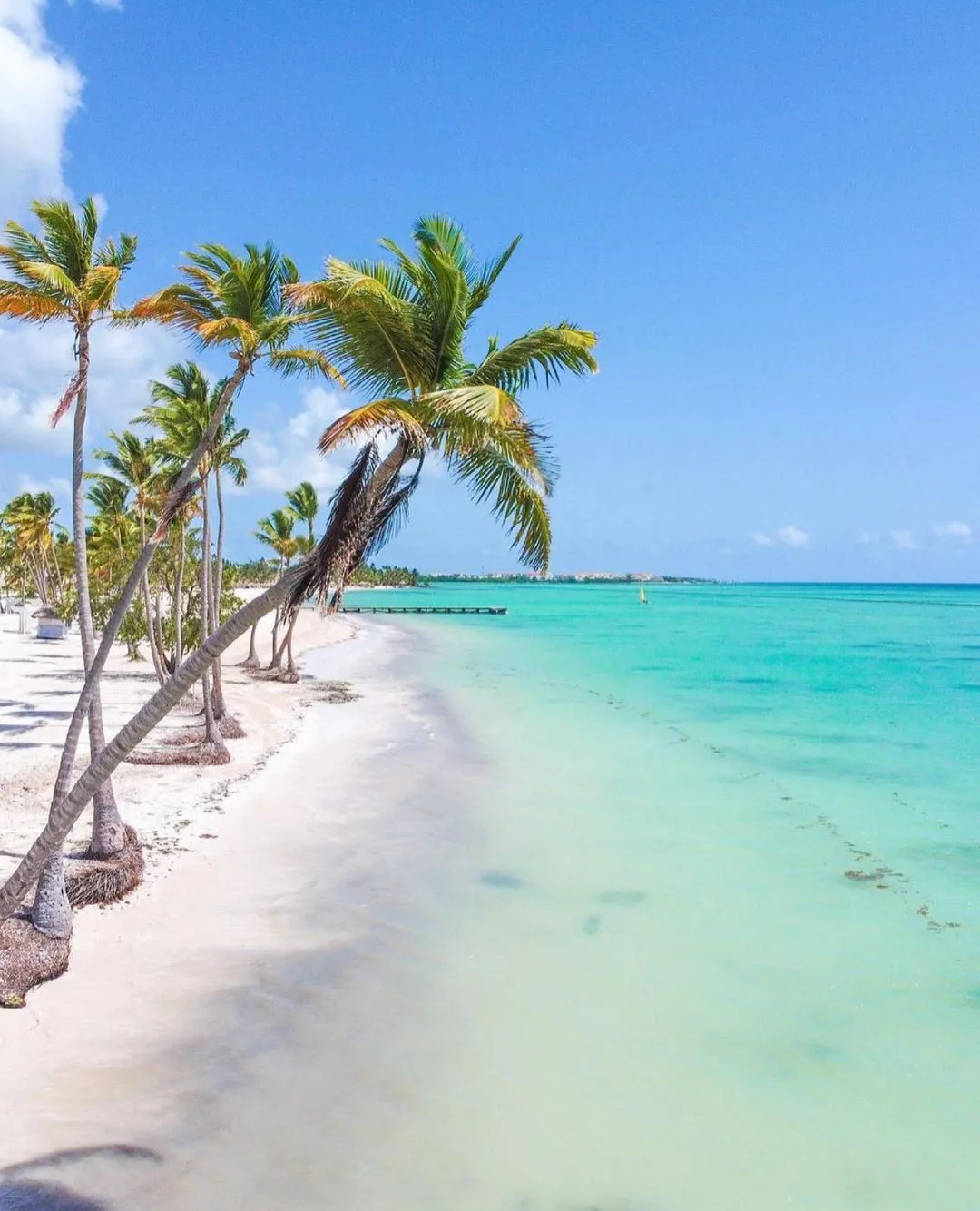 Vamos a la Playa Juanillo! If you have time for just one beach visit during your dream Dominican Republic vacation, you should make it a trip to Juanillo Beach. Look around and see miles and miles of powdered sugar beach with pristine turquoise waters to cool off in.
Honestly, if you couldn't hear the waves, you'd think you were looking at a poster. Believe your eyes; you have arrived in paradise.
Are you feeling a little hungry? Thankfully, there are several beach bars and restaurants to accommodate growling stomachs. You'll be back on your beach towel in no time. Don't forget your sunscreen and beach read!
Who Will Enjoy This? Anybody who likes to take it easy, coupled with opportunities for beach volleyball and culinary delights.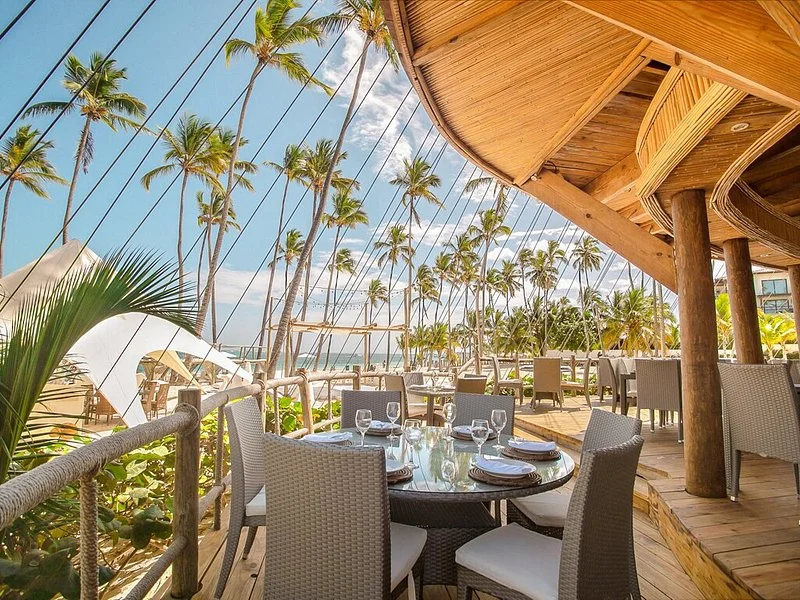 Don't let the playful-sounding name fool you; this restaurant is here to impress with luxury dining steps away from the beach but miles away from the world. Leave your troubles behind as you dive into delicious cuisine. Fresh food served ocean to table.
Be sure to make a reservation to avoid disappointment!
Who Will Enjoy This? Anybody who likes a unique selection of wines and refreshing hand-crafted cocktails alongside fresh seafood. You may want to leave the kids with a sitter and listen to the waves crash while you chat the night away.
You are currently reading about "The top things to do in Punta Cana" Return to Top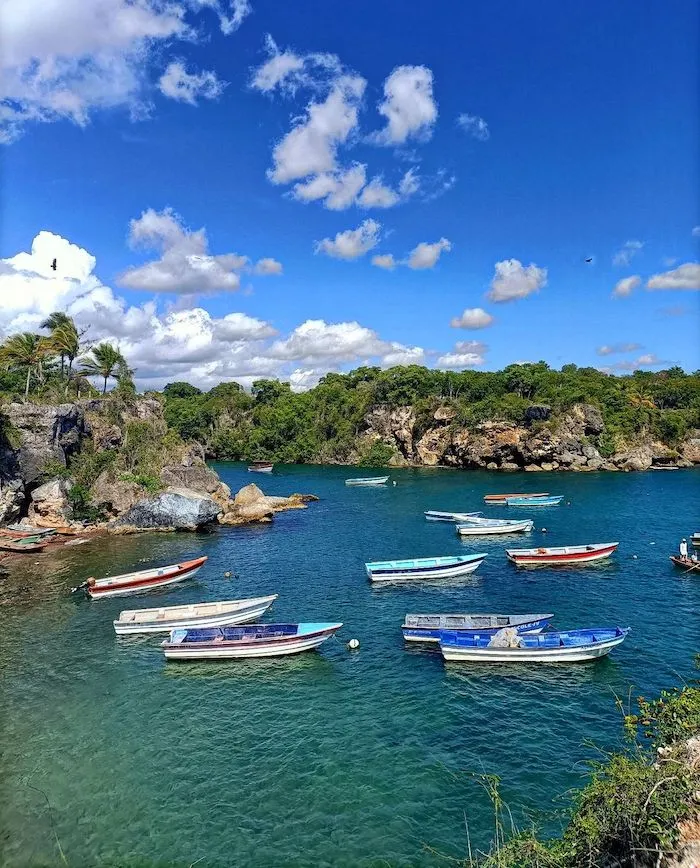 This modest Altagracia village of 2,400 people offers a tranquil daytime escape from the hustle and bustle of tourism. Take a little riverboat ride and enjoy daydreaming about the pirates that used to wreak havoc upon the Taino caverns in the village.
Who Will Enjoy This? Anybody who desires a slower-paced day after other action-packed activities. The perfect place to let your soul have a rest. We know you need it.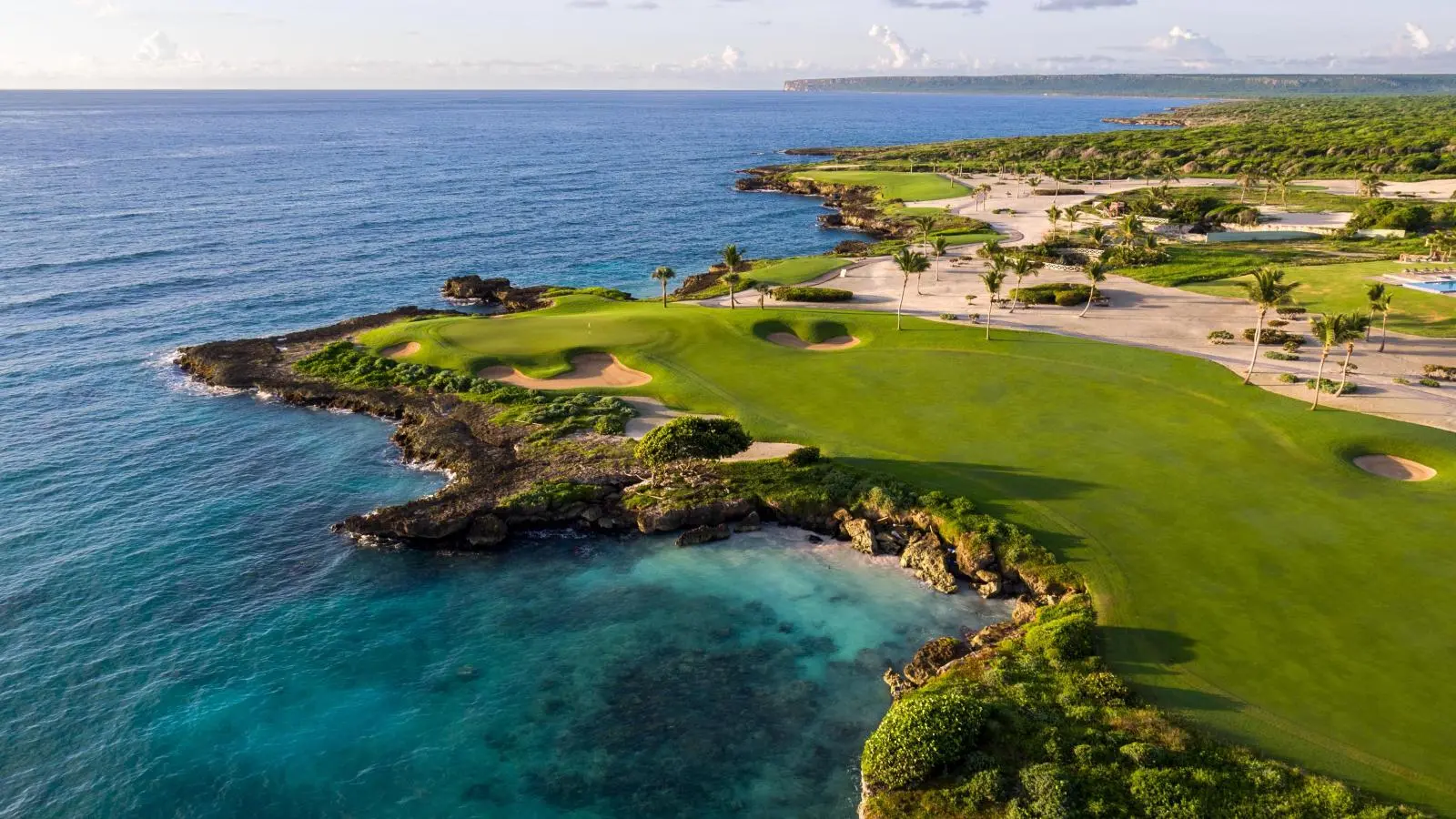 Have you been missing your game of golf, or are you specifically looking to play with an ocean view? Punta Cana is known for its excellent courses and luxury golf opportunities.
Our favorite is the Punta Espada Golf Club, but if you need a more prestigious stamp of approval, GolfWeek ranked it as the "#1 Best Golf Course in the Caribbean and Mexico." Pretty nifty, huh? Eight holes play along the seafront. From all points of Punta Espada, golfers enjoy extraordinary views of the Caribbean, where the sea contrasts against perfect greenery.
Step away from the golf course and into the flavors of the Dominican Republic at the golf club's exclusive restaurant.
Who Will Enjoy This? Anyone who enjoys the more refined, more luxurious things in life and wants to work on their golf game in the Caribbean climate. Remember the sunscreen, or you may come home with a sunburn as well as an improved golf swing.
You are currently reading about "Unique things to do in Punta Cana" Return to Top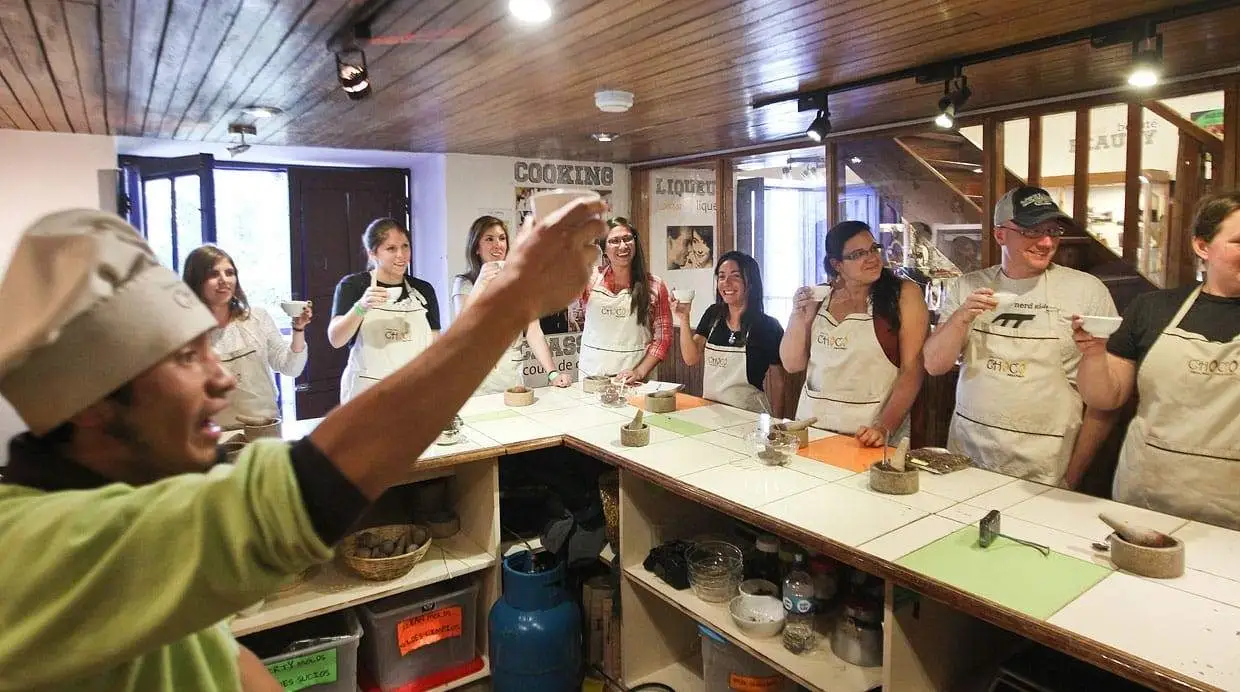 ChocoMuseo is an artisanal chocolate factory that makes its own chocolate from beans to bars with renowned Dominican organic cacao. The best part? A visit to the chocolate factory and museum is entirely free, and there's even a free tour to teach you all about the history of cacao and chocolate.
Do you want another unique Punta Cana experience to take with you?
Visitors can participate in chocolate workshops where they can embellish their own chocolate from the cacao beans—another great souvenir to bring home to grandma.
Who Will Enjoy This? Chocolate connoisseurs and kiddos who want a lesson on how deliciousness ends up in their bellies. Oh, and anybody who likes to eat, of course.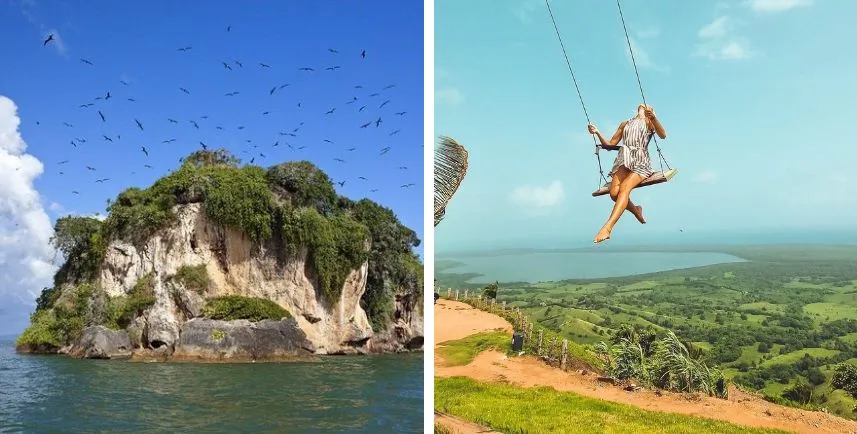 Los Haitises National Park is an ecological adventure that you and your family will remember for years to come. It's time to discover more Dominican culture, enjoy a perfect balance of adventure and relaxation, and explore beautiful limestone caves on an ecotourism excursion from Punta Cana.
When you visit Los Haitises National Park, you can't miss a visit to Montana Redonda, a rounded mountain for those whose Spanish is still coming along, which is 1,000 feet above sea level. Take a deep breath because the 360-degree panoramic view will take your breath away.
Who Will Enjoy This? Los Haitises National Park is the ideal excursion for nature enthusiasts and first-time visitors to the Dominican Republic.
Book this activity: Los Haitises National Park & Montana Redonda Tour from Punta Cana
You are currently reading about "Things to do in Bavaro Punta Cana" Return to Top
#23 Take a Helicopter Ride over Punta Cana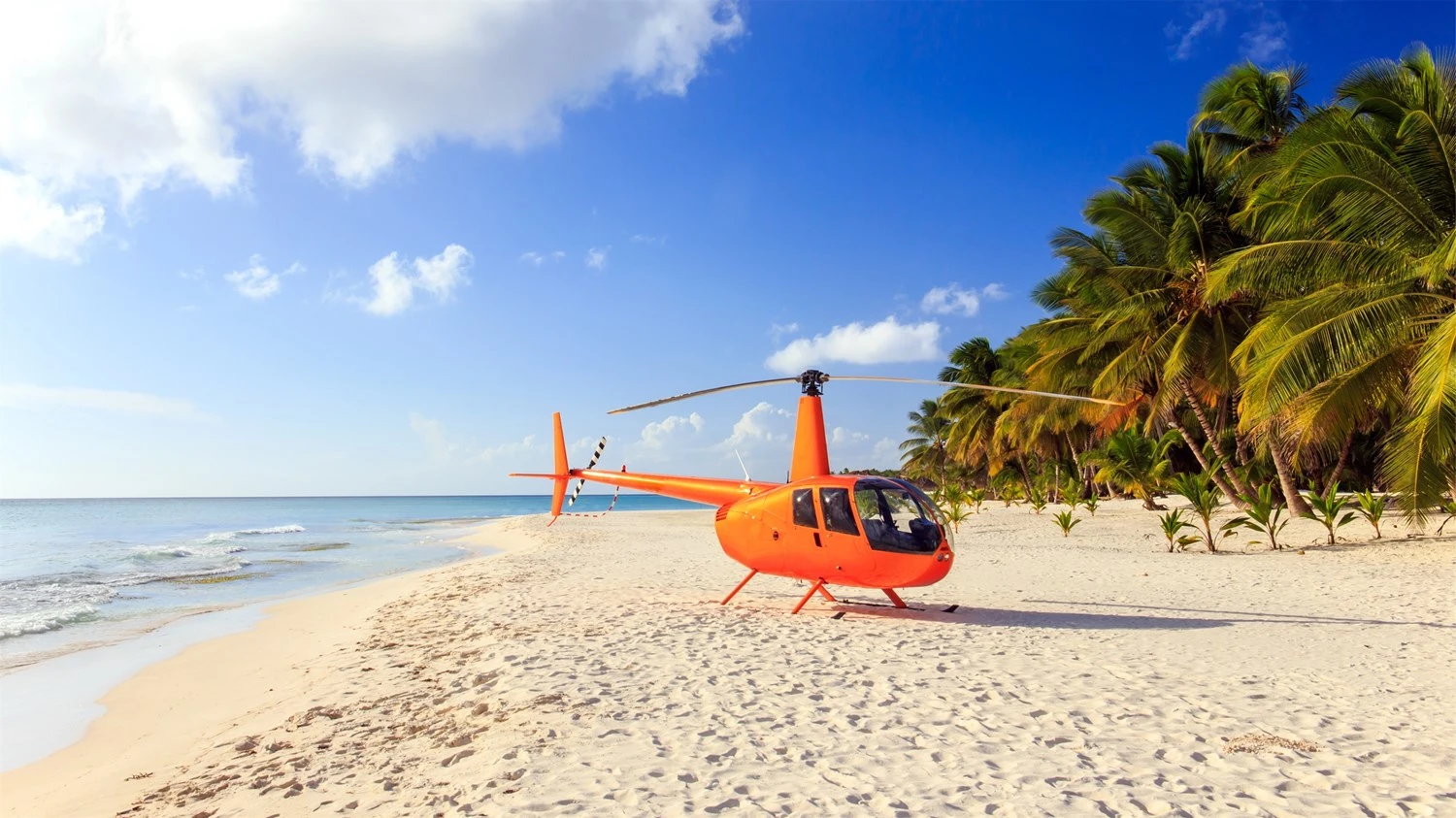 Think a helicopter ride is way out of your budget? You may find that a short ride over beautiful Punta Cana is more affordable than you think. It's time to feel like a VIP.
Fly high above the palm trees and ocean sights with Punta Cana Helicopters.
Pssst, are you proposing while you're in the Dominican Republic? Imagine a romantic helicopter flight coupled with seeing those magical words written in the sand. Truly something that will go down in the history of great proposal stories.
Who Will Enjoy This? Anybody who enjoys getting high above and enjoying the sights.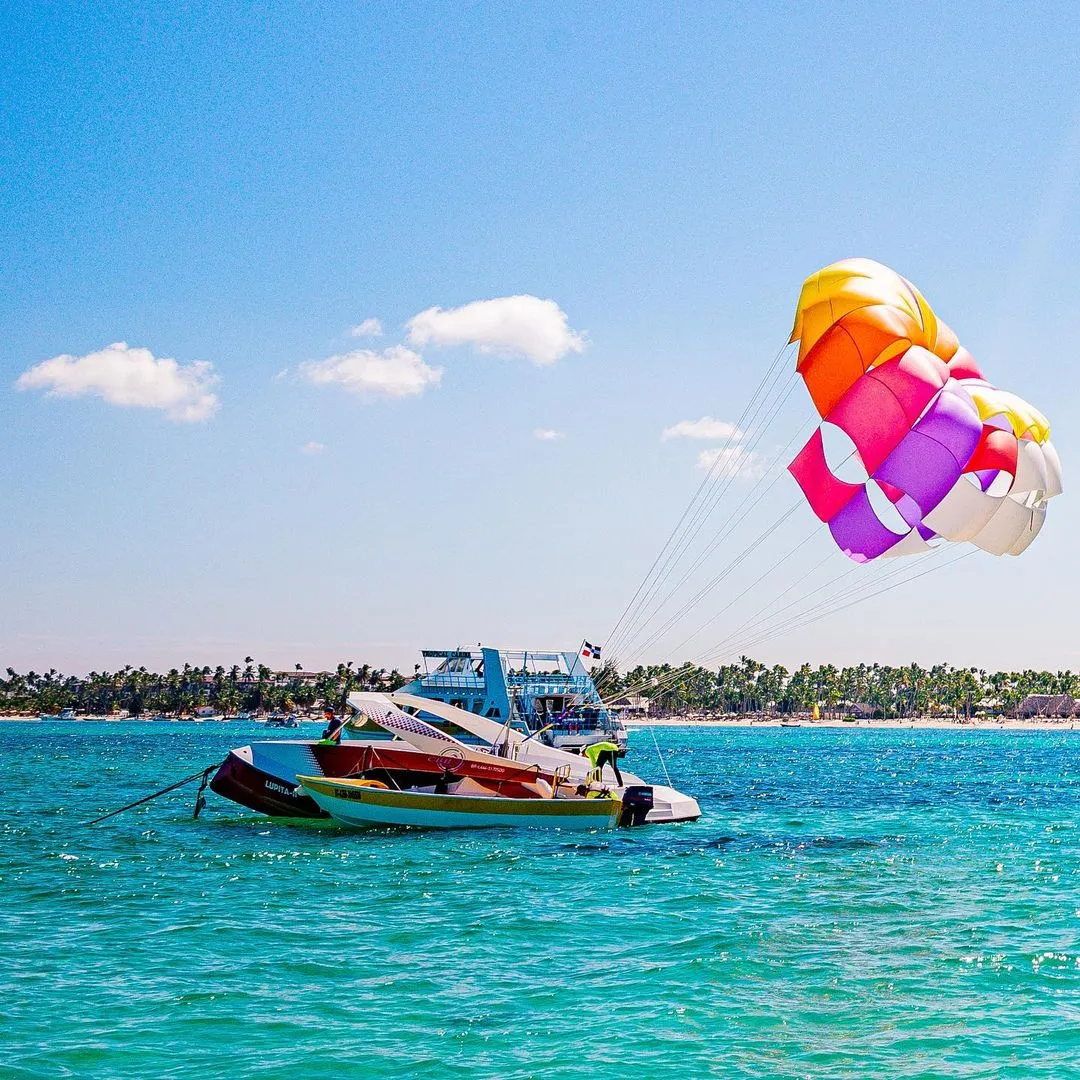 While we're on the subject of getting high above the sights, book yourself a parasailing tour. The boat will propel you to new heights with a spectacular experience you can enjoy on your lonesome or as a twosome. Feel the thrill of the wind in your hair as you fly above the incredible views of Punta Cana's white beaches and clear skies.
Wait, how does parasailing work again? A parachute is tied to a boat and whips you up in the air over the turquoise waters of Punta Cana. Don't worry; there are expert guides to explain everything to you on sight.
Who Will Enjoy This? People who love to feel the adrenaline coursing through their veins. Go on, let out those screams of excitement you've been holding in.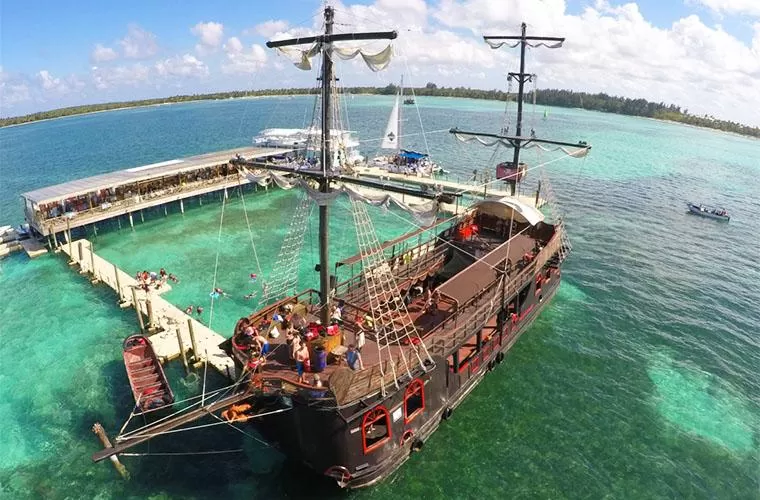 Yoho, yoho, a pirate's life for…you?
Become a pirate recruit aboard the Hispaniola and go on an epic hunt for hidden treasure. Your fellow recruits and you will be hunting for clues in an unspoiled natural reef using snorkeling equipment. After getting distracted by beautiful fish and coral formations, you will meet back on board for a rich feast. What's that we see in the distance? Shark island!
Treat yourself to this one-of-a-kind adventure aboard a replica pirate ship. Become part of the action and witness breathtaking pirate stunts aboard the high seas.
Who Will Enjoy This? Anybody with a flair for the dramatic and a love for Caribbean pirate adventures of the past. You may want to keep your husband from deciding to permanently sail the high seas on a hunt for treasure.
Book the Caribbean Pirates excursion from Punta Cana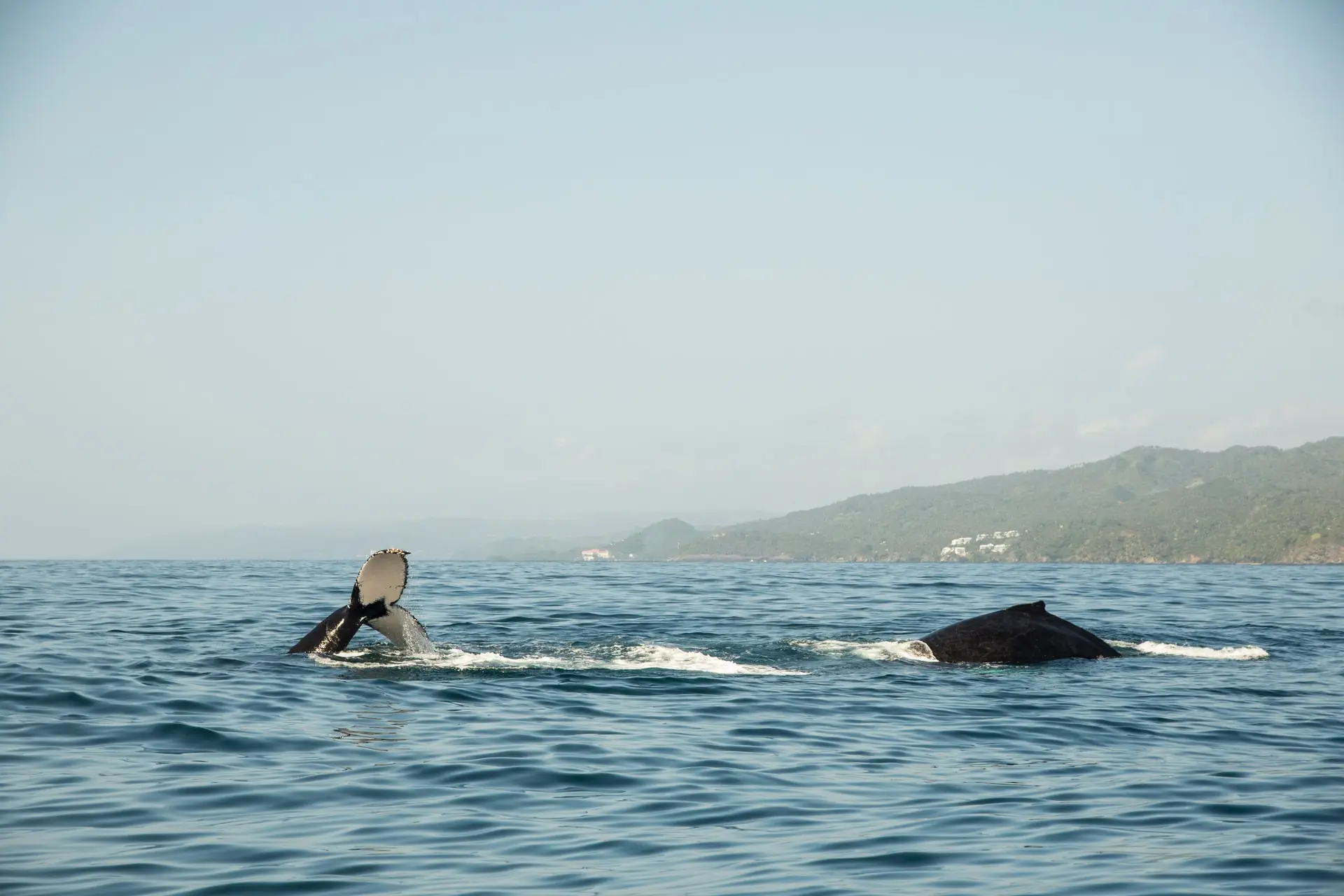 Are you visiting Punta Cana between January and March? Then you must visit the Bay of Samana to glimpse humpback whales. Humpback whales are some of the largest mammals in the world. An adult humpback whale can be 52 feet long and weigh 30 tons. That means it'll be pretty easy to spot them during whale season!
How come wales love Samana Bay so much? The warm and cozy waters of the Caribbean make for excellent breeding and birthing conditions. By the way, if you thought your baby was big, just remember baby humpback whales weigh a staggering 1 ton.
We have seen excursions get booked in December, but please be aware that these have a disappointing tendency to get canceled due to a lack of wales.
Who Will Enjoy This? Fans of Blue Planet and anybody who likes to see incredible wildlife up close and personal. You may have a budding marine biologist on your hands.
Book the Whale Watching & Cayo Levantado Tour from Punta Cana
You are currently reading about the "top 10 things to do in Punta Cana" Return to Top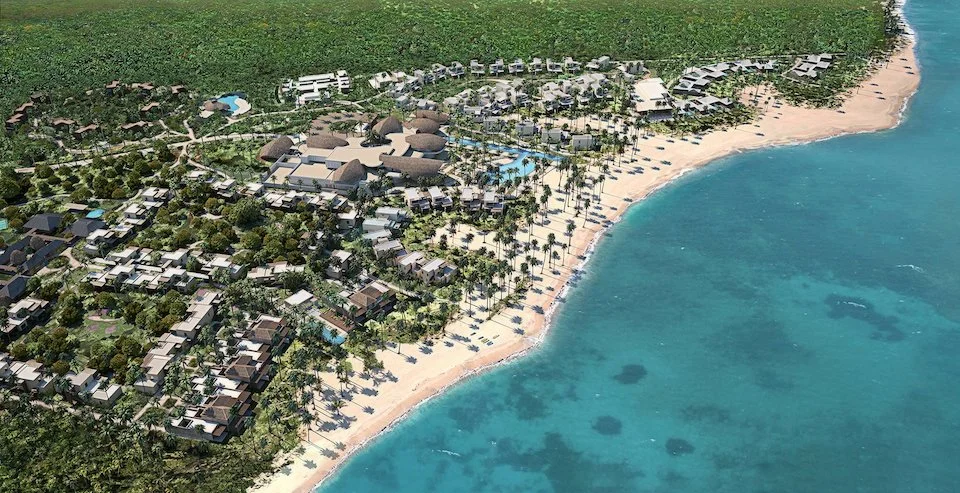 This luxury all-inclusive eco-resort is the perfect place to get away from it all. Work deadlines? Forget about them. This star of the Club Med Exclusive Collection offers a tailored boutique vacation experience for those who enjoy a little life of luxury.
Four different boutique villages offer entirely different experiences. Explorer Cove is for families, Caribbean Paradise is perfect for active guests, Emerald Jungle is for wellness seekers, and the Archipelago is for couples. Play in the family pool and hunt for the secret chocolate room, rejuvenate with treetop yoga and the jungle Zen Zone or find your rhythm at exclusive salsa classes.
Who Will Enjoy This? Visitors to the Dominican Republic who want the all-inclusive luxury experience and are willing to accept that they may need to permanently move onto the resort to keep that zen feeling for life.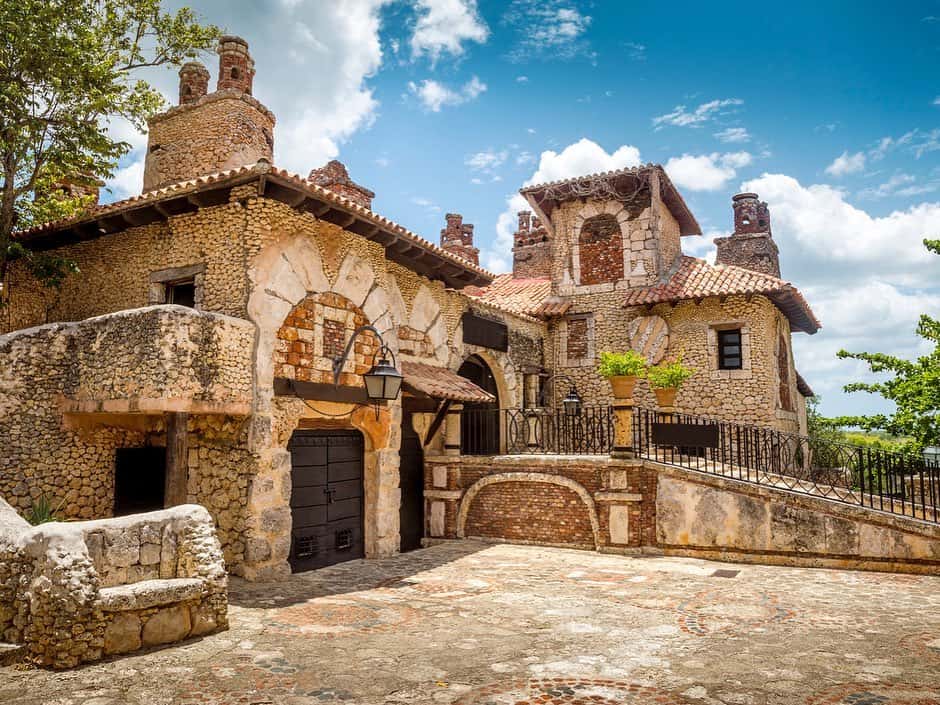 Step into this museum to discover artifacts and artwork from the days when the Dominican Republic and Haiti were known as Hispaniola. Find thousands of archeological pieces from the pre-colonial era, many of which were excavated from the borders of the Chavón River.
The Tainos, the indigenous group, living on the island, left behind many artifacts found within the museum walls. Unfortunately, the Tainos were drastically affected by the arrival of Christopher Columbus in the late 1400s, which led to many of them being killed by disease, war, and famine. The museum allows visitors to better understand this indigenous group's culture and history. Additionally, visitors can discover drawings of daily Taino's life, created by Boris de la Santos, a Santo Domingo-born artist.
Who Will Enjoy This? People curious about the pre-colonial era who wish to inform themselves about the past without shying away from the complex parts of history.
29 Explore Ocean Adventures – What to do: Dolphin Swim Adventure in Punta Cana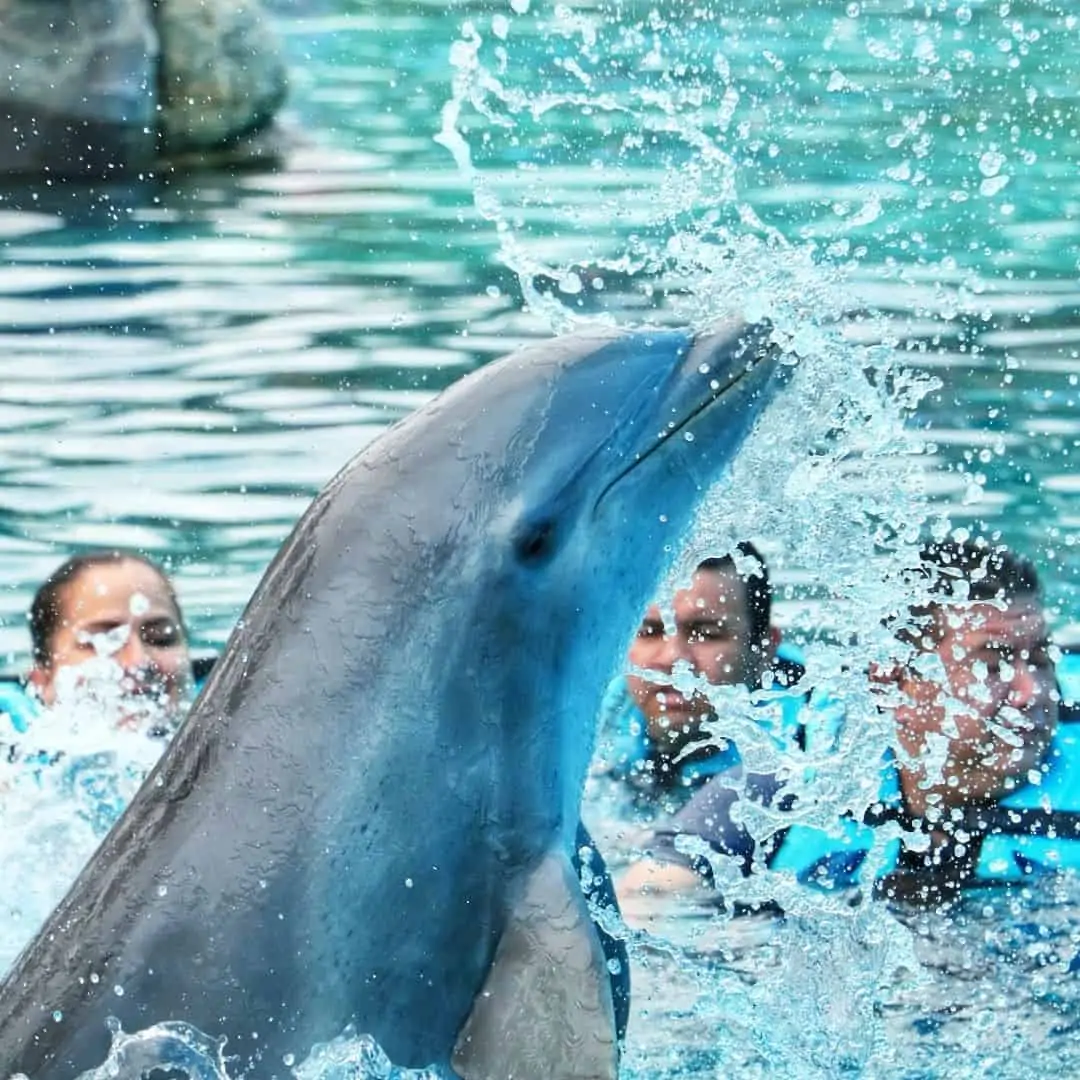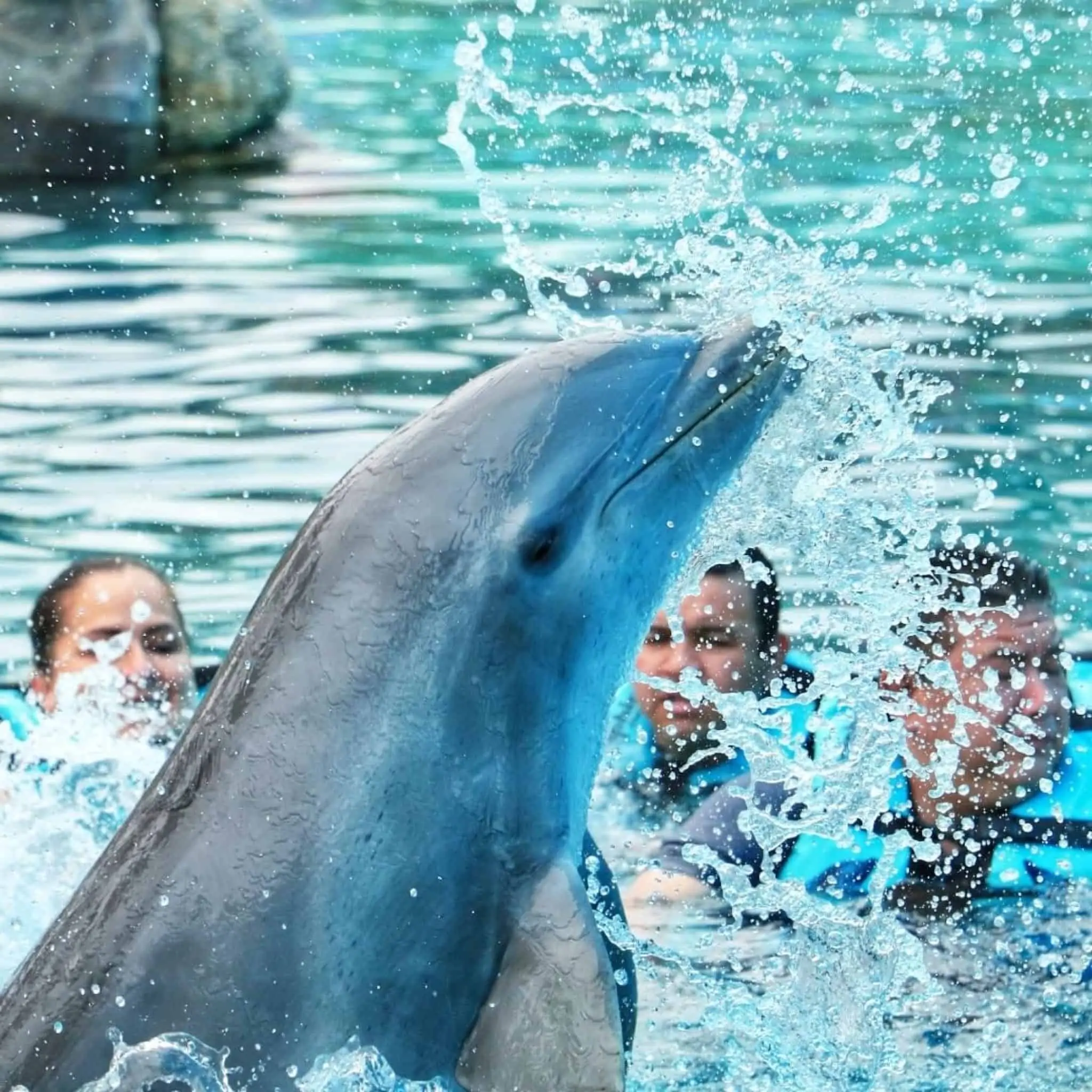 Dolphins are one of those magical ocean creatures that many humans crave getting closer to. Punta Cana's Dolphin Swim adventure makes it possible to witness their immense skills and gentle nature.
Fulfill your lifelong dream of swimming with dolphins and being lucky enough to hug them. We consider these extremely intelligent mammals a gift from the Caribbean to our guests.
Who Will Enjoy This? Anybody who has dreamt of swimming with dolphins since watching Flipper in 1996.
You are currently reading about "free things to do in Punta Cana" Return to Top
#30 Paradise Perfected Hard Rock Hotel and Casino Punta Cana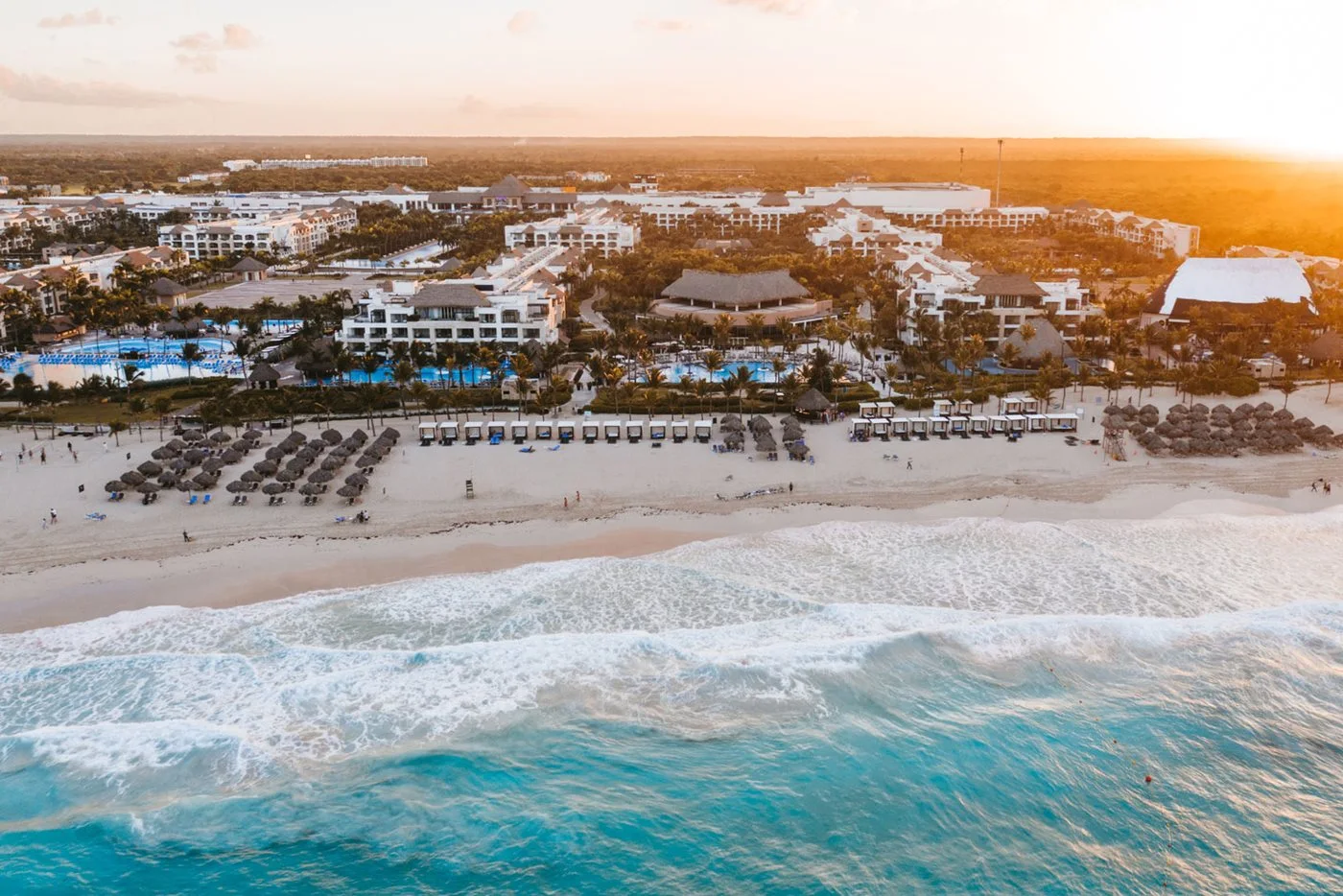 We've kept things on this list fun for all the family, but what about when you want to enjoy exhilarating nightlife with a legendary rock and roll vibe? You head on over to the Hard Rock Hotel and Casino, of course!
The Hard Rock Casino Punta Cana rocks your world with over 500 of your favorite slot and video poker machines. More of a table games kind of person? The casino delivers over 25 table games featuring the friendliest dealers. We can't wait to see you at a heart-pounding poker game. Dinner is on you, big spender!
Is gambling not for you? The Hotel and Casino put on exciting events for everyone to enjoy!
Who Will Enjoy This? Those who love the Hard Rock Hotel vibes and who like getting playful Vegas style without leaving Punta Cana. Please do remember to gamble responsibly! You want to be able to enjoy all of Punta Cana with plenty of pocket money.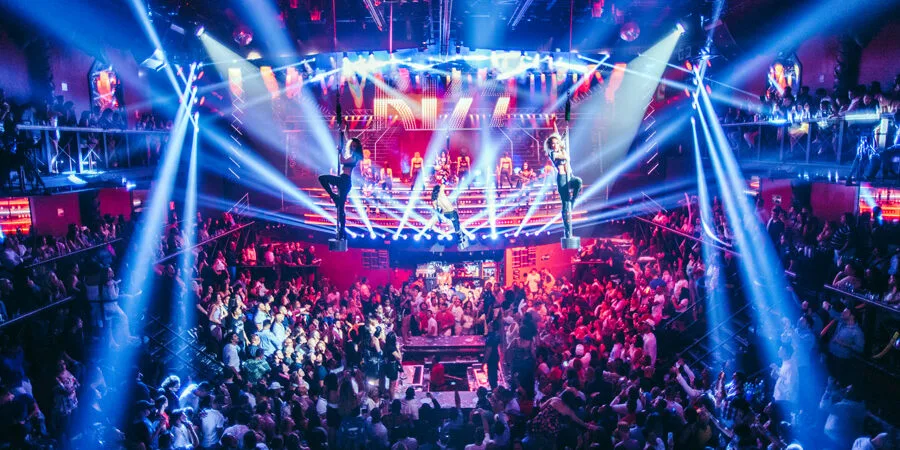 Picture the scene, you've been hanging out by the pool all day, you've had a good dinner, and you're ready to turn in for the night. Wait, you still want to swivel your hips and dance in a nightclub? Book yourself a taxi and get over to Coco Bongo.
This recently opened nightlife spot in the center of Punta Cana has been making itself one of the hottest spots in the Caribbean. Coco Bongo combines a nightlife experience with shows inspired by Brazilian Samba, 90's movie the Mask, Spartan 300, Moulin Rouge, Queen, Mad Max, and the Beatles. Enjoy spectacular tributes and sing along to beloved songs.
Book yourself a table and tickets to avoid disappointment! We recommend getting a Gold Member ticket for the best view of the stage.
Who Will Enjoy This? Responsible adults who like to get on the dance floor as well as like seeing a show come to life with spectacular lights, pyrotechnics, and booming music.
32 Enter Caribbean Lake Park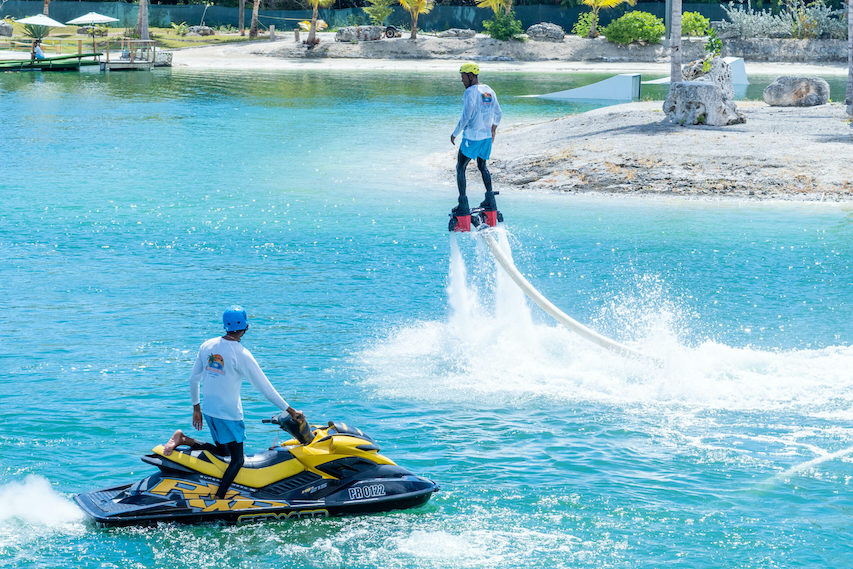 Come and enjoy a memorable experience in Caribbean Lake Park, a spectacular theme park in Punta Cana, to get out all that pent-up poolside energy. Here you can enjoy an exciting atmosphere, family-friendly and fun with activities such as wakeboarding, floating circuit, long zip lines, flyboarding, water blob, as well as pool areas and a lounge.
Are you feeling a little hungry from all that wakeboarding? Grab a bite to eat at Batu Restaurant. The restaurant mixes the best world cuisine with the flavors of the Caribbean you love and expect when dining out in Punta Cana.
If you want a little more party with your visit to Lake Park, you can enjoy visiting Maroca for a party in the cenote. This adrenaline-pumping disco in the cave of the mythical guardian Maroceal has to be seen to be believed! Be brave, and don't let yourself miss out.
Who Will Enjoy This? Fun for all the family, from the youngest to the oldest members. There's something here for everyone.
You are currently reading about "the best things to do and see in Punta Cana" Return to Top
Conclusion
As you can tell, you will never get bored of things to do in Punta Cana, Dominican Republic. If you chose an activity a day from these 32, you'd be busy for an entire month.
Let's be honest; nobody can pack their schedule this full and still arrive back home in a relaxed state.
Remember, you're on vacation and need to allow plenty of time to be a little lazy by the beach or pool.
There's no shame in it, and it helps you keep the must-do things fun rather than like another chore.
About: Punta Cana Adventures
Here at Punta Cana Adventures, we've made it our mission to help you make the most of your Dominican Republic vacation. We're all about making it as easy as possible for you to schedule your Punta Cana excursions and tours.
After all, you're here to have fun and not to set up a spreadsheet for your vacation time! That means we have pickup locations at all major Punta Cana resorts, hotels, and AirBnbs. You just choose your activity, submit your booking, and we'll pick you up at your selected location. Easy, peasy!
What are you waiting for? We're here to help you with any questions or concerns. Your Punta Cana Adventures await!
You are currently reading about the best things to see in Punta Cana Return to Top
Frequently asked questions about things to do in Punta Cana
What are some things to do in Punta Cana when it rains?
The best rainy season activity in Punta Cana is unquestionably the Dune Buggies or ATV adventure. The rain adds to the off-road experience. You'll have a great time riding through mud and water spots.
What are the best things to do in Punta Cana with kids?
The following are some of the best family and kid-friendly activities in Punta Cana: Caribbean Pirates, Dolphin Swim Adventure, Dolphin Encounter, Sailing Splash, snorkeling at Catalina Island, Scape Park, Caribbean Lake Park, Monkeyland, Zip Line Canopy Adventure.
What to do in Punta Cana at night?
There are several choices, including Coco Bongo, Dinner at Jelly Fish, Imagine Cave Disco, and Legacy Club. Dinner in the Sky is also available in Punta Cana.
You are currently reading about "the best things to do in Punta Cana" Return to Top