The world-famous resort town of Punta Cana lies on the East coast of the Dominican Republic. It's known for its crystal-clear waters, tropical palm trees, colorful coral reefs, and miles of white sand coastlines.
You might've heard of Punta Cana before, but are you familiar with the story behind its name? What does Punta Cana mean?
If you find yourself wondering about Punta Cana's origins, then this guide is for you. Read on to know more about Punta Cana's unique name and interesting history.
What Does Punta Cana Mean?
Punta Cana is a Spanish phrase that means "Tip of the White Cane Palms."
The word "Punta" translates to tip. It refers to Punta Cana's geographical location at the tip of the Dominican Republic.
If you have a map with you, take a look at the country's East Coast. You'll see that the town of Punta Cana is indeed situated at the sharpest point.
As for "Cana," it comes from the white palm trees found abundantly in the area. These trees are a part of the local culture. They're often used for making the roofs of native houses.
How Punta Cana Got Its Name
Did you know that Punta Cana had several other names in the past? Yup! It took many years before this famous town got the name that it's known for today.
Let's take a look at the origins of Punta Cana's various names.
Yauya
Taino Indians were among the first to occupy the land where Punta Cana is situated. They named the place "Yauya." This was one of Punta Cana's first-ever names and stayed the same for many years.
Yauya is also the name of an underground river found in the same region. This river forms 12 freshwater lagoons, whose names also have Taino Indian origin.
Punta Borrachón
Punta Borrachón is another one of Punta Cana's earliest names. The locals were the ones who gave the town this name.
This old name translates to "Cape Drunkard" or "Drunkard's Point." At present, you can still see the name Punta Borrachón on some old maps of the Dominican Republic.
Punta Cana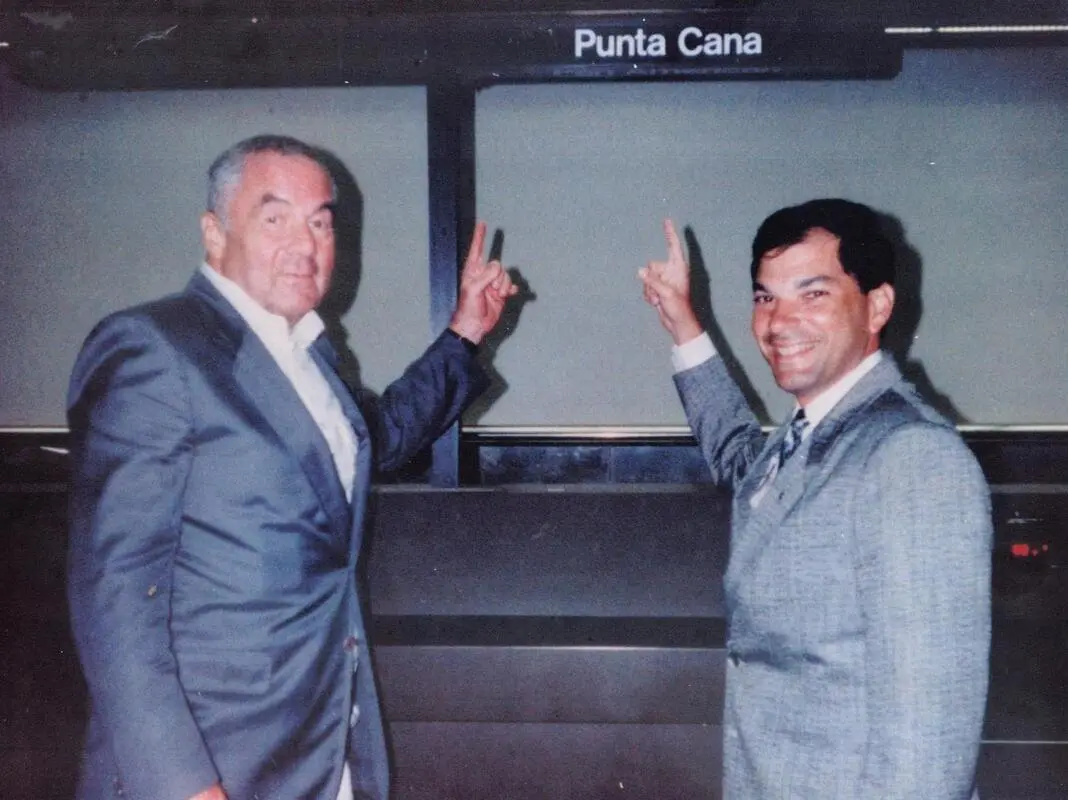 Everything changed in 1971 when a Dominican businessman named Frank R. Rainieri and a New York attorney named Theodore W. Kheel joined forces to develop the area.
They planned to build a vacation resort that would accommodate tourists from all over the world.
While deciding on a name, they found it difficult to pronounce Yauya. They also thought that Punta Borrachón was a derogatory and uncommercial name.
Thus, they decided to rename the place "Punta Cana" upon seeing the surrounding cane palm trees with fan-shaped leaves in the area.
The name quickly spread as the town became a world-renowned tourist destination.
To this day, the original Puntacana Resort & Club still stands. It has since grown in size and now occupies 26 square miles.
Punta Cana History and Development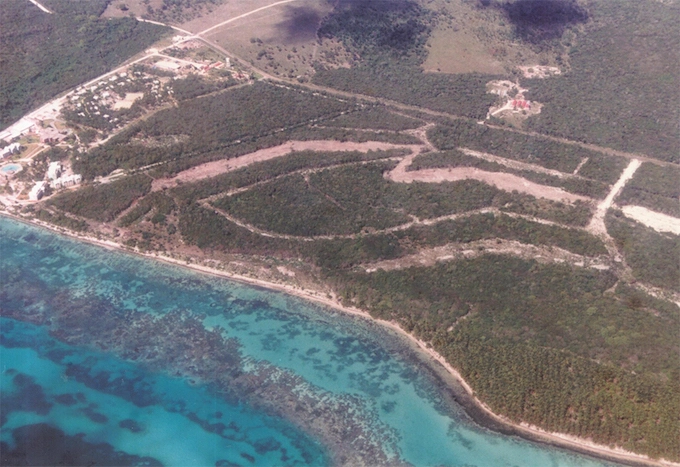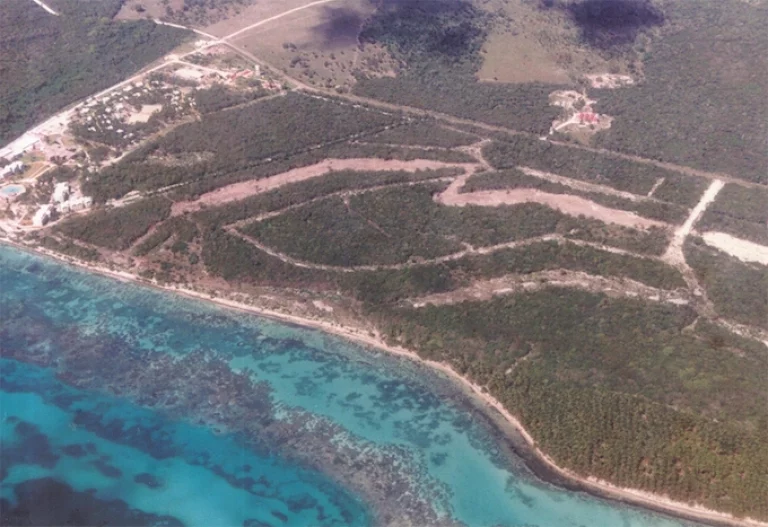 Punta Cana used to be an inaccessible location with nothing but bushes and dense jungles. There were no roads or any mode of transport in the area. You could only see a few small fishing villages scattered along the coast.
However, Punta Cana had stunningly beautiful beaches with white sand, palm trees, coral reefs, and clear waters. This is what caught the attention of some American investors who bought miles of untouched land in 1969.
Frank R. Rainieri and Theodore W. Kheel managed the said group of investors. They began by building a small hotel called Punta Cana Club.
Transportation in Punta Cana
In spite of the initial development, Punta Cana was still quite isolated. Punta Cana's closest town, Higuey, was 6 hours away.
It was during this time that the Colgate-Palmolive Company decided to get involved in constructing a new road for the town.
Because of them, Punta Cana became a part of the Dominican Republic's existing road network.
Punta Cana was also difficult to reach by plane. It took 4 hours to get to the nearest airport, which is in Santo Domingo. As a result, Frank R. Rainieri, Theodore W. Kheel, and other representatives began work on building the Punta Cana International Airport.
It took 8 years for them to gain authorization from the government to start construction.
Tourism in Punta Cana
With its transportation system fully in place, Punta Cana started accepting more and more tourists and visitors.
Soon after, more facilities were built. These included waterworks, waste disposal, security services, electric connections, employee communities, medical facilities, and schools are among them.
After several years, Punta Cana was transformed from an inhospitable and remote setting into a booming tourism hotspot with many resorts and things to do.
From then until today, Punta Cana remains a top tourist attraction, flocked by visitors from all over the world.
Wrapping Up
So, what does Punta Cana mean? Well, now you know!
It's truly fascinating to know where the town's many names came from. Who knew that this attractive tourist destination has a beautiful history behind it?
Punta Cana has definitely come a long way from its humble beginnings as a remote and undeveloped land area.
The next time you visit this captivating spot, remember the story behind its famous name.