Punta Cana in the Caribbean is idealized as the perfect place to relax on the beach while listening to the sound of the waves and enjoy a good beer or rum.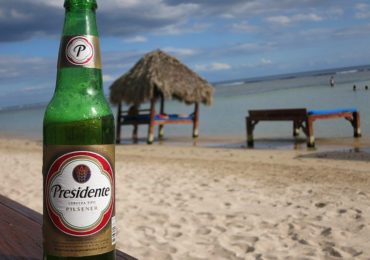 In the Dominican Republic, Presidente Beer is a well-known brand around the country. Presidente Beer is a Must!. Locals love it and I'm pretty sure you will love it too.
This is a Pilsner type of beer and it has 5% alcohol. The way we drink here has to be very cold, there is a funny saying when the beer is too cold and the ice makes a white frosting covering the whole bottle we say "Vestida de Novia" (wedding dressed).
There are some other Dominican beers that are also very good even though the Presidente is the popular one.
This is a Dominican beer List that you HAVE to try while you are in the Dominican Republic:
Bohemia Especial (highly recommended)
Bohemia Light
Quisqueya (highly recommended)
Quisqueya Light
One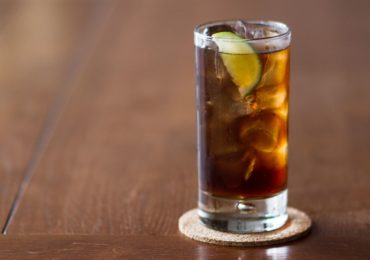 When the sun is hiding and the night is falling I would definitely go for rum & coke.
Is a very good option that fits perfectly in a summer afternoon, lying on one of the beaches of Punta Cana watching the sun goes down, the breeze, and the sounds of the waves.
Through the years the brand Brugal has developed other types of rum. Either one you choose will be a perfect match for your rum and coke. Except for the white one. We usually use this one to mix drinks. If you ever try the Brugal Siglos de Oro (Golden Centuries) I would recommend you to drink it on the rocks. It is such an amazing drink to be share and enjoy it with good company.
Another famous drink in the Dominican Republic also made with rum is the Santo Libre.
This drink is basically prepared with:
Brugal (any of your preference)
Lime Juice
Sprite
ice
You just need to pour lime juice into a glass over ice cubes. Add the rum, fill with sprite, stir and serve. Garnish with lime and mint leaves for better flavor.
Book your Excursions & Tours in advance. We provide roundtrip transportation from all hotels in Punta Cana.
No Payment Required - Schedule your activities today using our pay later option!
Read also; Top 10 things to do in Punta Cana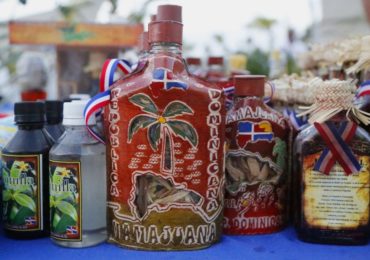 Is it true that the Mamajuana is well known as an aphrodisiac? YES, IT IS We the locals called the Dominican viagra.
This spiritual drink from my lovely Dominican Republic is made with rum, red wine, honey, to soak in a glass bottle with tree bark and herbs.
On some excursions like Dune Buggies and Safari, you will have the chance to try this amazing drink.
There are many ways to prepare the Mamajuana another one but not less famous is the one prepared with seafood, cinnamon, gin, rum, honey, a stick called Brazil, raisins, and a Carey turtle penis. This last ingredient is the key and the reason why this drink became popular.
The Carey member has an effect against erectile dysfunction.
Don't believe me, believe in my ancestors who are wiser than me.
The Mamajuana was originally prepared by the native Taino Indians as herbal tea. After Columbus, they started to add alcohol as a way to act as an extract base that pulls the herbs' curative properties.
Besides being an aphrodisiac drink, the Mamajuana is also consumed for its medicinal value such as Flu remedies, like a digestion and circulation aid, blood cleanser, and kidney and liver tonic. Interesting uh?
Let's go have a shot now!
Pina Colada + Vitamin (Rum)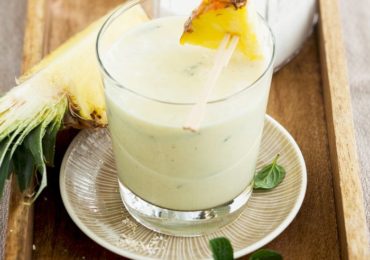 Don't think I am an alcoholic but this is the perfect drink to start your day.
Believe when I say here in the Dominican Republic the Summer never ends. So, if you are visiting the beautiful Punta Cana you will know what I mean.
It is such a refreshing drink made of natural pineapple juice, coconut milk, and ice. Put all the ingredients in a blender and add a lot of ice cubes to make it frozen style. Let it blend for a while and serve.
Garnish with a pineapple slice and a cherry on top if you want to.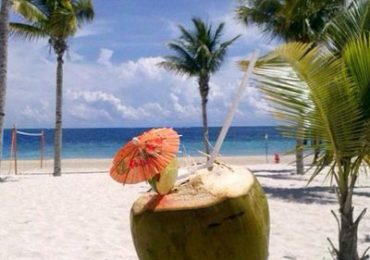 This is a very Caribbean drink. You can find the coco loco drink and every Caribbean country and all of them have a different way to prepare it.
Here in Punta Cana is a classic!
This is our Alcoholic Dominican recipe that I'm pretty sure you will love and will be the first thing you will ask at the bar of your hotel when you come to Punta Cana.
Vodka
Tequila
Lime Juice
Coconut Milk
White Brugal
Ice
Some people add coconut pulp too but that is up to you.
Book your Excursions & Tours in advance. We provide roundtrip transportation from all hotels in Punta Cana.
No Payment Required - Schedule your activities today using our pay later option!
Put all the ingredients in a highball glass over ice cubes, stir, Serve and Enjoy!
The Caribbean, especially the Dominican Republic is known for its endless tropical summer. This is why we are always developing new refreshing drinks to make our sunny afternoons at the beach more pleasant.
I hope you enjoy this post and try all these drinks whenever you come to visit Punta Cana.
Looking for excursions in Punta Cana? check out all of our excursions