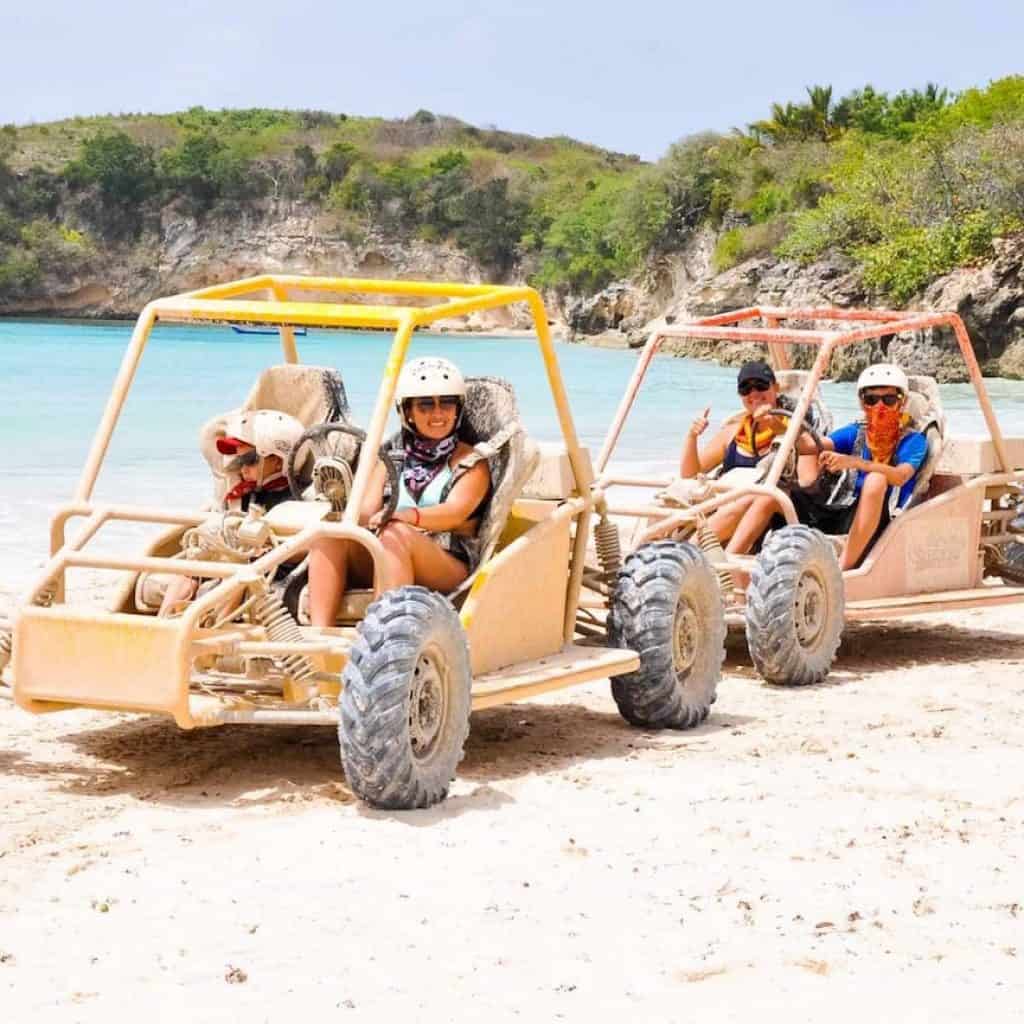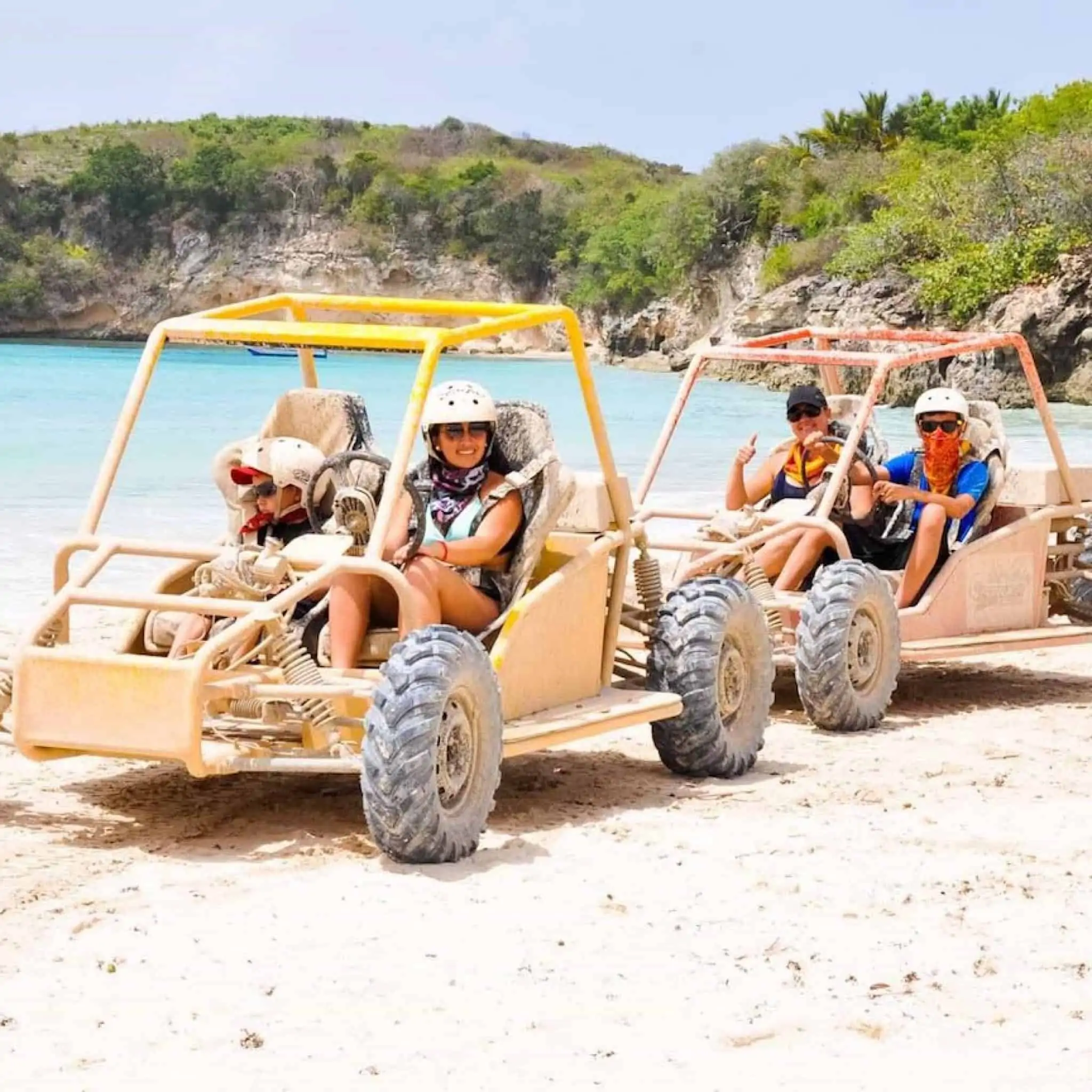 But Punta Cana is not just about lazing around at the beach. This little paradise also provides adventurers, thrill-seekers, and intrepid travelers with a ton of fun and adrenaline-packed activities.
And one of them is our popular five-hour ATV Punta Cana Tour! After all, off-roading is one of the best ways to explore the sensational backcountry of the Dominican Republic and experience the country's unique culture!
So, jump on one of our dune buggies and enjoy the best ATV Excursion in Punta Cana.
What does our ATV Punta Cana Tour entail, you ask?
Here's a rundown of what you'll be doing during this adrenaline-filled ATV riding adventure!
Riding through Punta Cana's spectacular countryside: our carefully curated trails near Oriental Mountain System will allow you to completely immerse yourself in nature, exploring the lush tropical rainforest and enjoying stunning views over the Caribbean sea.
Exploring a Coffee and Chocolate Plantation: are you a coffee or chocolate addict? Or perhaps even both? Then, you'll definitely enjoy this stop! We have to warn you, though: you're about to embark on a fantastic gustative journey!
During our ATV Punta Cana Tour, you will get to explore a coffee plantation, learn more about what makes the Dominican Republic coffee beans so special, and even taste the incredible coffee locals work so passionately to make.
And to top it all off, you'll also indulge in some handcrafted local chocolate as our expert adventure guide talks you through the local cocoa bean production process.
Tasting local hand-rolled cigars: an ATV tour in Punta Cana wouldn't be complete without visiting a local cigar factory. And guess what? You won't just learn about the production process and ride your amazing dune buggy through mud pools in the tobacco plantation. You'll also get to taste these flavorsome handmade stogies for a full sensory experience.
Then, time to head out, a cigar in hand and a smile on your face. 😉
Book your Excursions & Tours in advance. We provide roundtrip transportation from all hotels in Punta Cana.
No Payment Required - Schedule your activities today using our pay later option!
Swimming in the Macao Cave: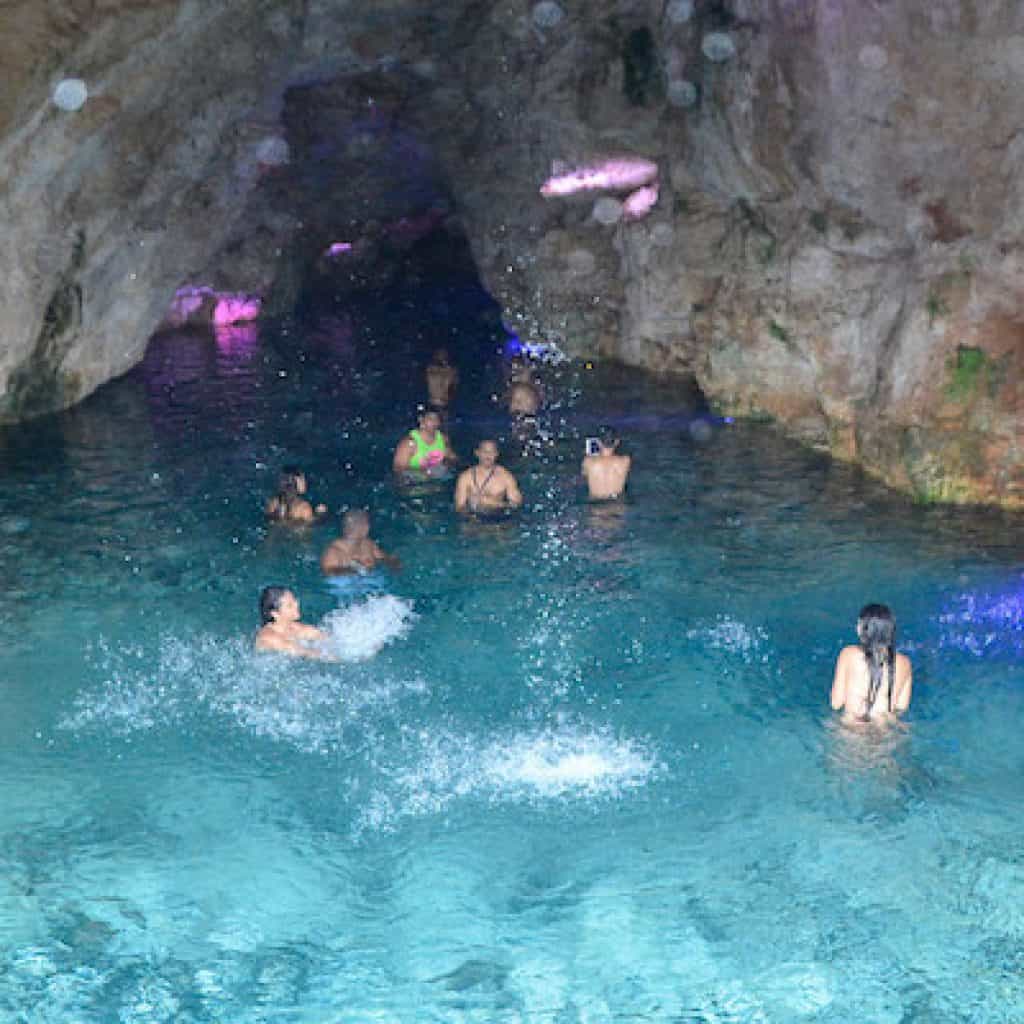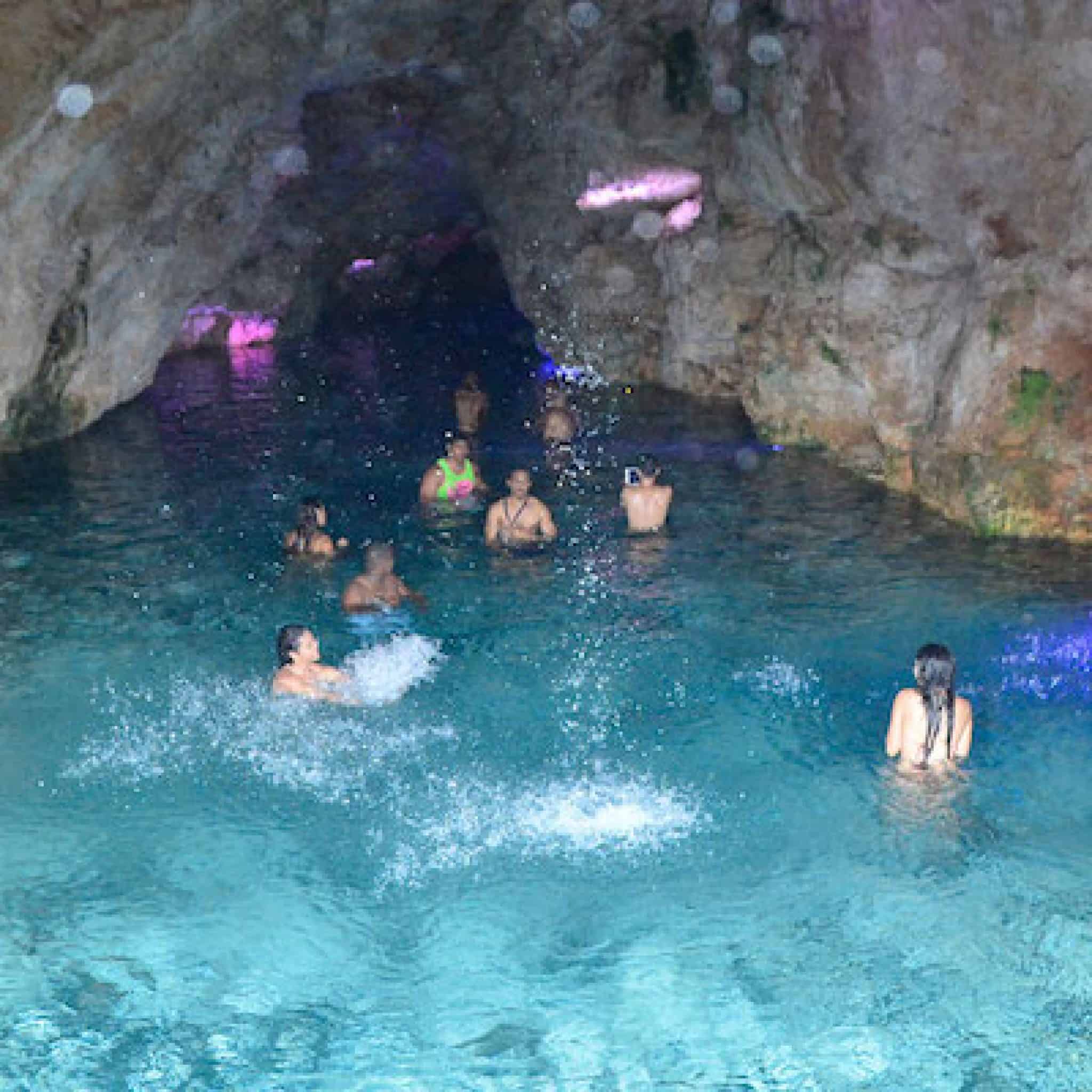 After splashing around in mud pools on the bumpy dirt roads through rural areas, you'll stop at the stunning Macao Cave. This mesmerizing blue hole is a jewel of the Dominican Republic. Carved in the rock, this freshwater lagoon is the perfect spot to rinse off the dirt.
So, put on your favorite swimwear and let your body soak in the refreshing and shimmering crystal clear waters.
Visiting Macao Beach: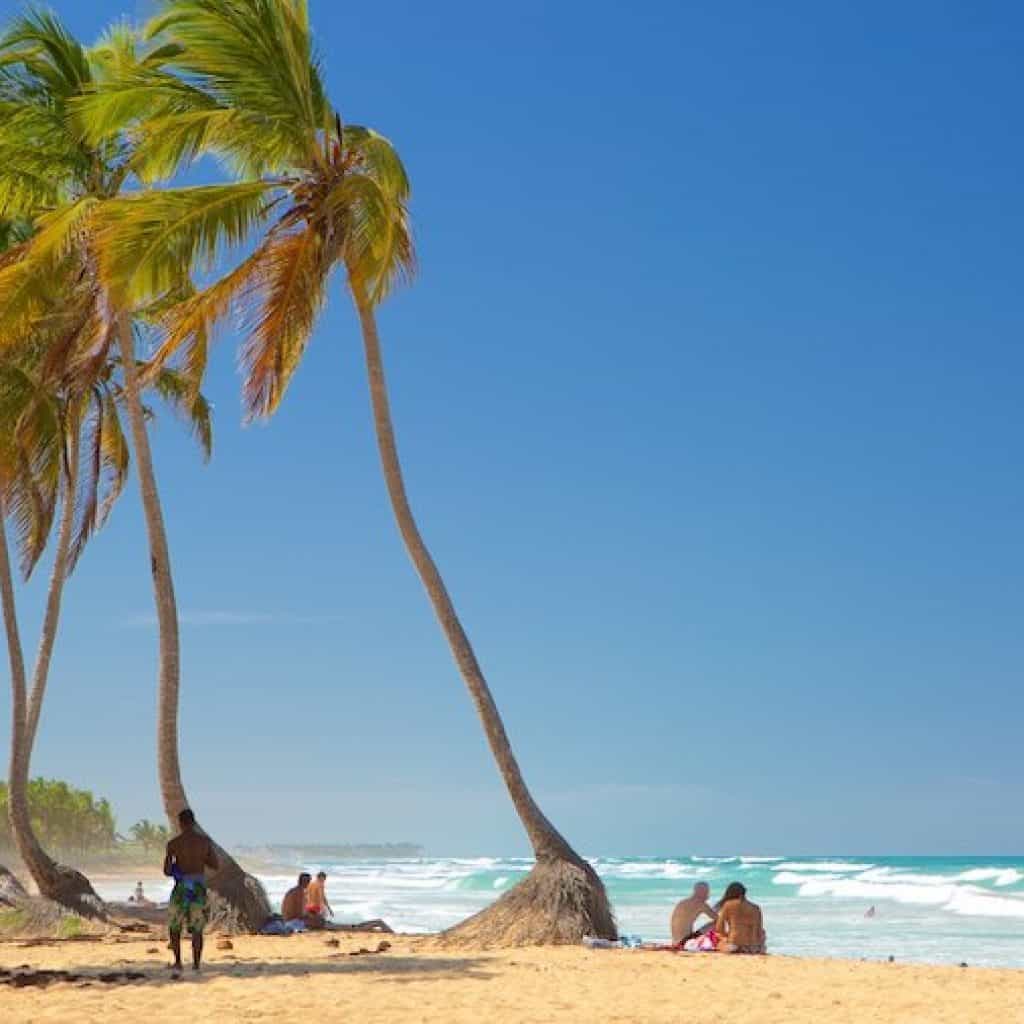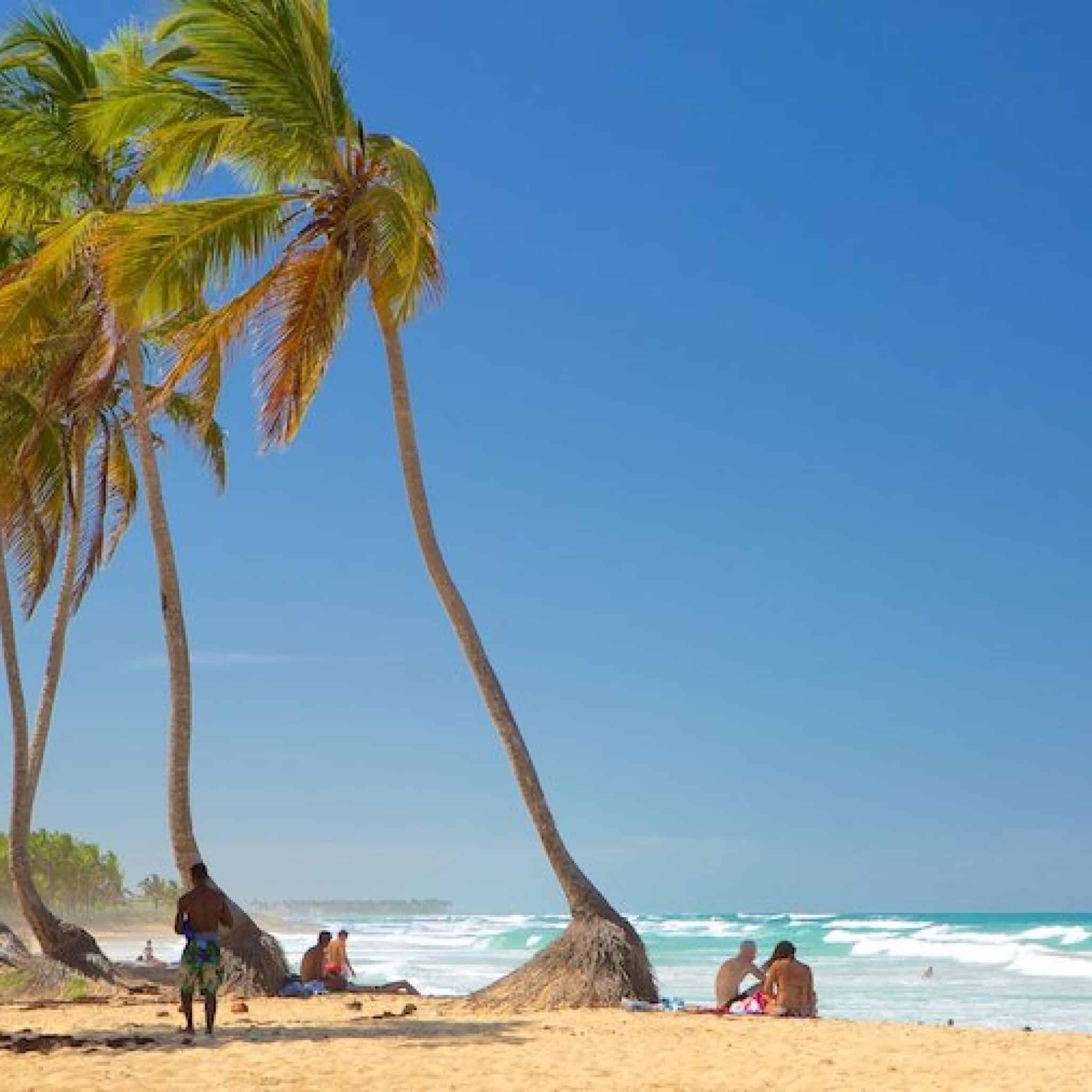 The last stretch of your adventure is a thrilling ride to the awe-inspiring Macao Beach. Named one of the most beautiful beaches in the Caribbean, Macao Beach's pristine waters and golden sand are a sight for sore eyes! What better spot to open the throttle, speed up and let it go? 
Keen to book an ATV Punta Cana tour during your trip to our incredible region?
If that's the case, don't hesitate to book the ATV Punta Cana tour with us for a unique " down and dirty" adventure to experience the beauty of the Dominican Republic.
As we like to say; the fun begins where the pavement ends. 😉
Note that our ATV Punta Cana Tour includes roundtrip transportation to your hotel and bilingual guides for a stress-free adventure.