Macao Beach or Playa Macao as it's known by the locals is located in the province La Altagracia, in the east part of the Dominican Republic, and it has been one of the more popular beaches in Punta Cana among visitors and locals alike.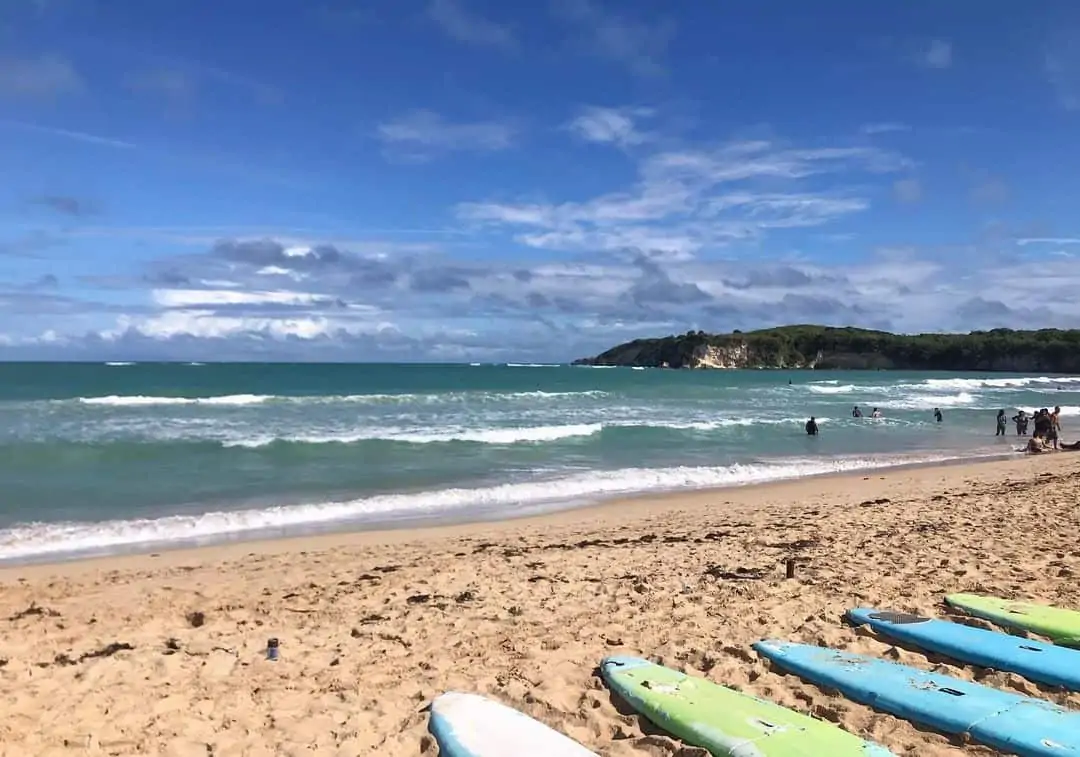 What makes Macao beach so special? What makes it a place that you simply can't miss if you are traveling to Punta Cana? In this post, we will tell you everything you need to know about this beach.
What makes Macao Beach special
Punta Cana has some of the most pristine beaches in all of the Dominican Republic. Among these is one of our favorites: Macao Beach. If you are looking for a place to relax and feel like you are part of a tropical paradise then you need to look no further than here.
Macao Beach serves as a popular destination for many tourists because it has clear blue waters, white sands, and those who seek adventure since it's very popular among buggy and 4 wheels riders as well as surfers because of its great waves and beautiful beach.
Make sure to spend some time on one of many beach lounge chairs and take in your surroundings from what feels like another world! There's nothing more relaxing than being at an exotic location in paradise, and at Macao, you'll have a chance to experience just that.
Coming to Punta Cana? Book the top tours before you arrive
Where is Macao Beach located?
Macao Beach lies on a small peninsula in the Atlantic Ocean, and it is about 20 minutes away from Bavaro Beach. The beach is located in front of the new Dreams Macao Beach Punta Cana.
Many visitors are also attracted to it due to its proximity to hotel and resort chains.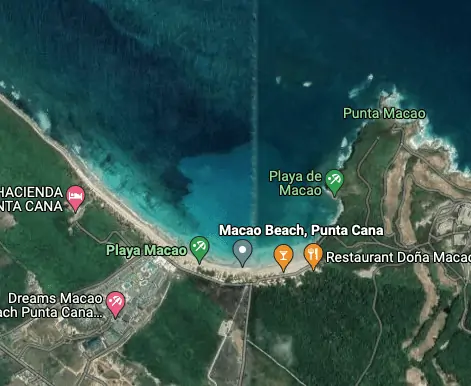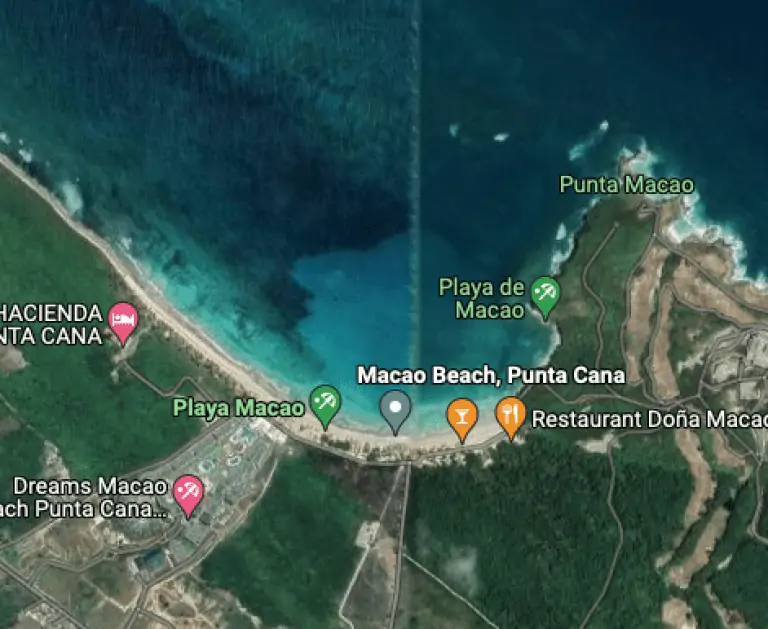 How do you get to Macao Beach?
The best way to experience Macao is to book the Dune Buggy tour this activity includes a 30 minute stop in Playa Macao. If you rather spend the day there, we recommend you to drive there or even take an Uber Ride.
See directions from Punta Cana to Playa Macao in Google Maps:
https://goo.gl/maps/YJZtHkhUwHUu8Juj6
(Bookmark this link and open it once you get to Punta Cana. It'll come in handy!)
Why should visit Macao Beach
A visit to Punta Cana is not complete without a trip to its off-resort beautiful beaches. However, many visitors and tourists tend to overlook one of the local's favorites: Macao Beach (Playa Macao).
It's less crowded than nearby beaches like Punta Cana. While other beaches are filled with tourists and resorts vying for space, it's easy to find a spot on Macao beach. If you're not interested in being surrounded by large crowds, then give Macao a try.
It has crystal clear waters. When you visit Punta Cana in general, you might expect that all of its many beaches will have similar turquoise waters, but this beach remains pretty virgin compared to other beaches in the region.
Coming to Punta Cana? Book the top tours before you arrive
Book your Excursions & Tours in advance. We provide roundtrip transportation from all hotels in Punta Cana.
No Payment Required - Schedule your activities today using our pay later option!
These are some images of Macao Beach: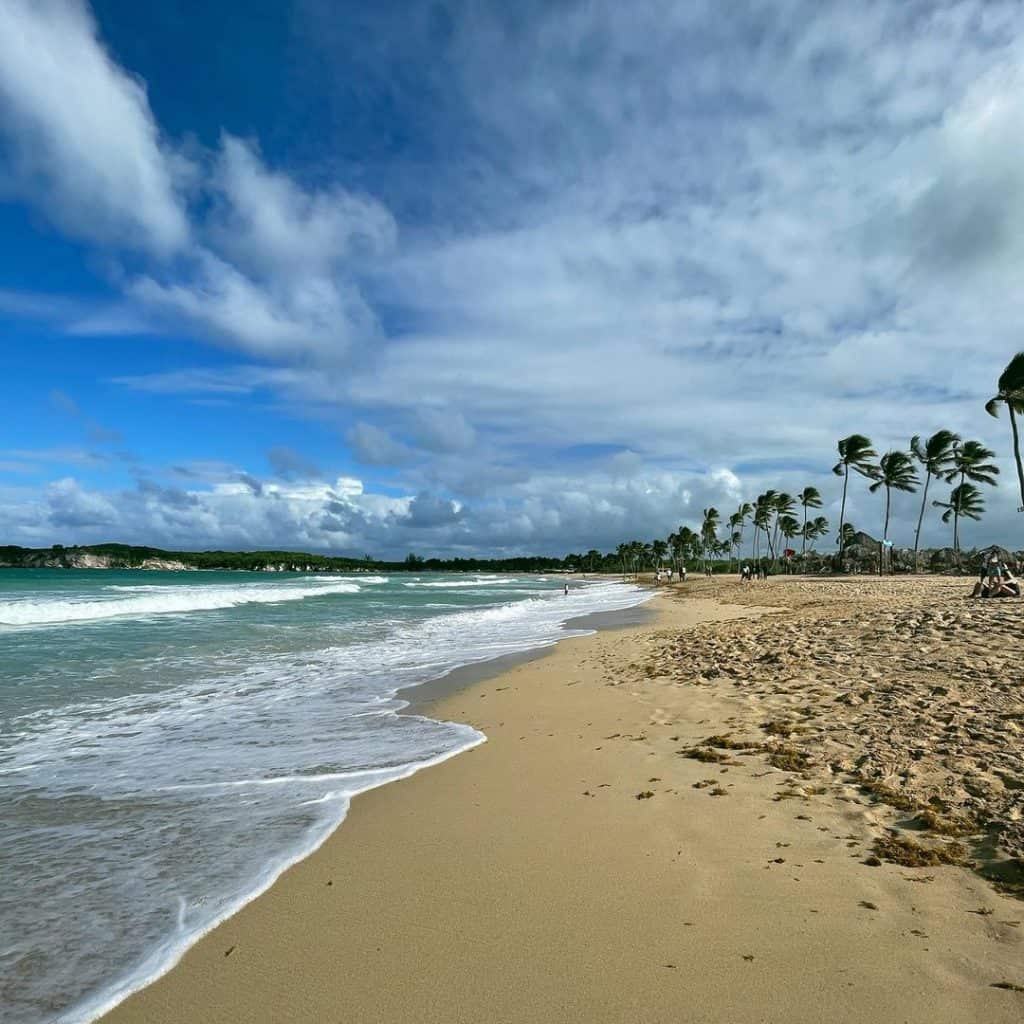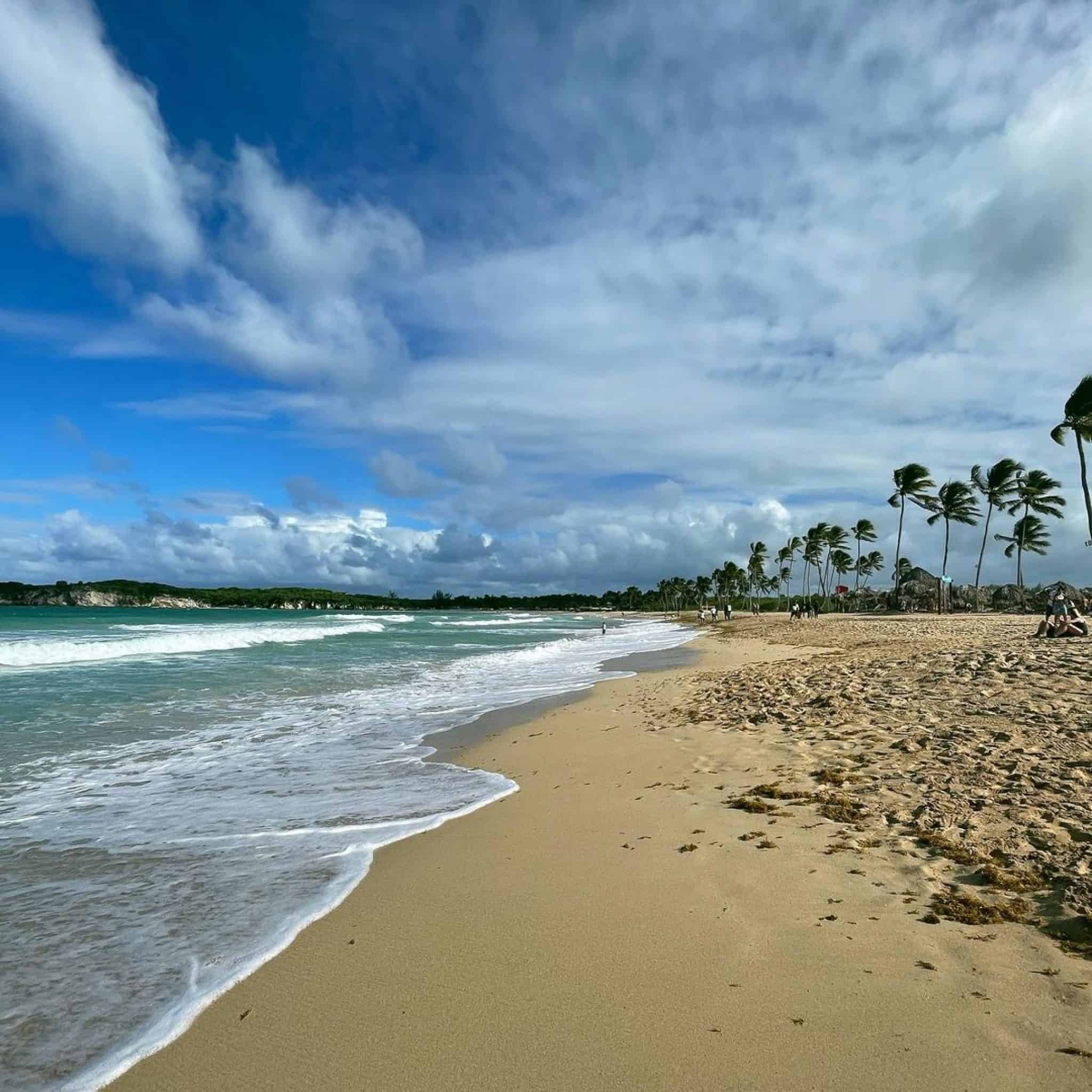 Aerial view of Macao Beach:
Courtesy of our friends at Hero Films RD
What to do when you get there
The main attraction at Macao Beach is that it provides visitors with endless activities such as surfing, Off-Road ATV tours, and many restaurants. Visitors can also look forward to a day of relaxation and fun at one of these beach bars located right on its shores.
This place is one of a kind since there is no other beach like it in all of Punta Cana. It's great for a day out if you are looking for something fun to do with your family.
As its name suggests, Macao beach is a colorful place. If you want to see some of those beautiful blues and greens associated with the Caribbean Sea and some sunshine yellow sand and clear waters, you have come to the right place. You can surf all day long here since it's one of the few places in the Dominican Republic you can do so (at least near Punta Cana). There is plenty of food stalls so enjoy some local eats like fish fillet or grilled lobster with rice along with a cold beer from one of those beachfront bars.
You can take Surfing classes at Macao Surf Camp. If you're hungry there are several options such as fresh fried fish and Tostones (a Dominican favorite) or enjoy a cold Presidente Beer (another local favorite).
Coming to Punta Cana? Book the top tours before you arrive
Throughout time, people have traveled to extraordinary places of wonder and awe in search of unique experiences. However, it is often a long and tiresome process filled with complicated arrangements which include many expenses.
Fortunately for us, there are now stunning destinations filled with luxury offered at affordable prices for every kind of traveler. Located in Punta Cana – Dominican Republic – Dreams Macao Beach Punta Cana is a tropical paradise where you can forget about all your worries and just relax!
Things to know before you visit
Here are some of what you should keep in mind when visiting:
It's a public beach. Don't expect to find any of those amenities that you have at all-inclusive resorts. (at least not free ones)
Macao Beach is 35 minutes away from the Punta Cana International Airport.
Macao beach is about 3 miles (4km) long.
Take small denomination bills as some local restaurants may not accept major debit/credit cards.
Playa Macao is typically not crowded except for Dominican Holidays where locals take their time to visit. Either way, the beach is so big that you'll never feel like it's overcrowded.
There is a reason why Macao Beach is popular for surfing, windsurfing and parasailing. There are a lot of waves, sometimes as high as 7-10 feet tall.
Be extremely careful when swimming there, especially if you visit with kids. As there are no life-guards on duty.
Who are we?
At Punta Cana Adventures, we have made it our mission to show you everything Punta Cana has to offer for you, your family, and your friends. Don't forget; there is plenty of fun, free things to do in Punta Cana. We hope you have found something fun and exciting to do in paradise.
Enjoy your stay!