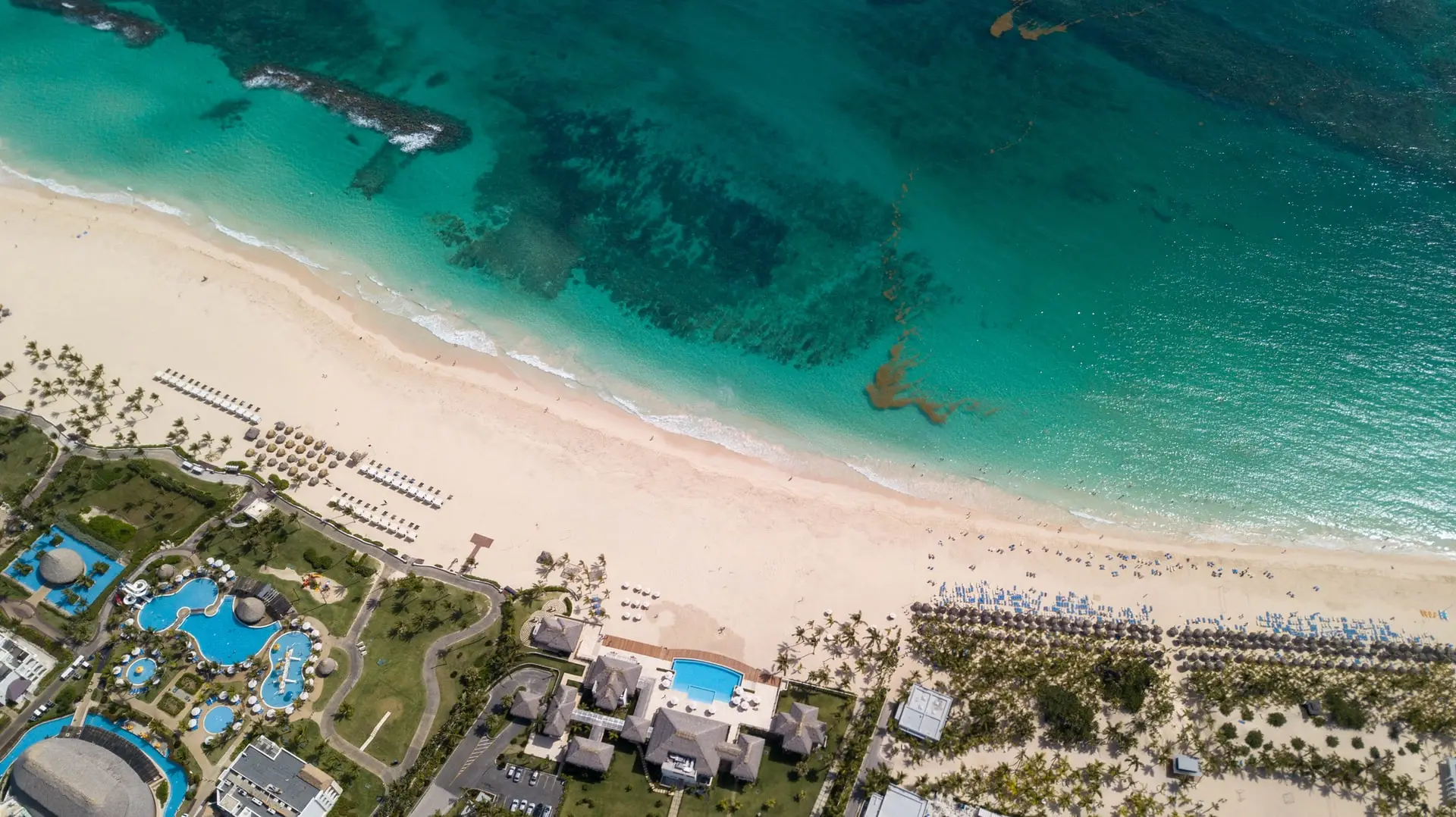 Punta Cana has become the most sought-after destination in the Caribbean, with vacationers flooding in from all over the world to enjoy its beautiful beaches and stunning natural landscape. For homebuyers interested in acquiring property in this region, Punta Cana real estate can be just as desirable—and if you know what to look for, buying property here can be even more enjoyable than spending time at one of the many local resorts. Here's how to buy a vacation home in Punta Cana, Dominican Republic, so you can spend more time relaxing and less time worrying about your investment.
Select from personal use, investment, or both.

Many investors recommend purchasing vacation homes for long-term investments. This will allow you to take advantage of increased home values and appreciation, but if you're not ready for that level of commitment or investment, then consider buying your vacation home for personal use. You will be able to enjoy your home for many years and should be able to sell it later for nearly what you paid or more.
If you choose your vacation home for investment purposes, take into consideration where and how often it will be rented. You may want to buy something close to other vacation homes, or in a resort area that has access to lots of amenities. If you're buying for personal use, focus on what you need and want for your lifestyle. If you have kids, are there schools nearby? Do you prefer seclusion?
Either way, you can enjoy capital gains as Punta Cana real estate increases in value. If you choose investment property, know what taxes and fees may come with it so that you're prepared for them. If you choose vacation homes for personal use, know how your plan will change if you sell your home for more than you paid for it. Either way, investing in Punta Cana real estate can help increase your quality of life while increasing your financial net worth and flexibility.
Research Punta Cana neighborhoods and areas

It's best to do your research before you travel to the country so that you can learn about the various neighborhoods or areas of the city where real estate is available. For example, you may want to look into buying property near the beach or some other popular area of interest. After reading reviews and doing your own due diligence on neighborhoods or regions, you should be able to narrow down which area or neighborhood is best for you and your vacation home purchase. Ultimately, it's all about the location, location, location!
These are the areas in which many projects are being built in Punta Cana:
Punta Cana Village
Cana Bay
Cap Cana
Cocotal
Los Corales
Bahía del Océano
Arena Blanca
It's also important to consider your safety and how easy it will be for you to access or leave certain neighborhoods or areas Secure gated communities or properties with 24-hour surveillance can provide peace of mind when you're away from home. Researching your neighborhood thoroughly before you commit can help keep you safe and secure while still enjoying all that property ownership has to offer.
If you're looking for guidance, ask a real estate agent as to which zone is best for which type of buyer. For example, some zones may be more suitable for first-time buyers than others.
Book your Excursions & Tours in advance. We provide roundtrip transportation from all hotels in Punta Cana.
No Payment Required - Schedule your activities today using our pay later option!
Contact a Certified Punta Cana Real Estate Agent & get local listings

Contact a licensed Punta Cana real estate agent that is highly familiar with the area. You need to know how big is the average price for a condo or house, and also what are some of the important things you should watch out for. It is quite important that your real estate agent lives locally (and preferably has experience selling properties in Punta Cana).
The real estate agent will send you listings of properties for sale and help you narrow down your search based on things like property type, location, and budget. Your agent will also help explain any potential risks (such as hurricanes) and provide local insight that can make all the difference. The ultimate goal is for you to be able to buy with confidence!
As you prepare to buy your house, don't be afraid to ask questions about everything from local laws and regulations, down payments, and buying contracts. The agent should have answers for these common queries—and they can also help arrange home inspections and make sure you are on track with all of your paperwork. If there are any legal hurdles that could complicate buying your vacation home, be sure you understand them before you begin.
Schedule a time to see Vacation Rentals/Homes

If you're interested in purchasing property in Punta Cana, schedule some time to see vacation homes and rental properties. It can be a great way to get a feel for what different neighborhoods have to offer and which ones would be best suited for your needs. This is also an opportunity to meet with real estate agents who specialize in Punta Cana, and who can help guide you through all of your options.
Once you've scheduled your time, take some time to look at all of your options. Visit all of the properties that meet your needs and that are within your budget. If you don't have an exact idea about what you want, bring along pictures of features or architecture that interests you so you can show them to real estate agents during your visit.
After you've seen some homes, try to narrow down your favorites. Use your own gut instinct. Examine structural integrity and amenities such as pools and beach access. Once you've identified a couple of rental properties that meet your needs, schedule another meeting with real estate agents so they can give you more information or how to get started.
Make an Offer to Buy your home in Punta Cana

You've decided you want to buy your vacation home in Punta Cana. This first step is fairly straightforward. Once you've found a property, it's time to make an offer. Before making an offer, though, know your budget for purchasing your Punta Cana vacation property.
It's finally time to make an offer on your home in Punta Cana. You've found your dream property and have selected your real estate agent, and now it's time for some negotiation. Your real estate agent will handle most of these negotiations but once you've found your dream home and have made an offer, it's time to wait. If there are other offers on your property, it could take some time for you to get accepted. Before making an offer, speak with your real estate agent about how long it may take.
Once you've agreed to purchase your vacation home in Punta Cana, your real estate agent can help sort out financing options and negotiate rates on financing. Some financing options require more paperwork than others so know what type of financing you want before looking at properties.
Your real estate agent will be able to help you with this part.
Buying Real Estate in Punta Cana

If you're looking for investment property or your own private retreat in Punta Cana, we can help you find a professional real estate agent today. We can help you find the perfect home or investment property in punta cana.
Click here to get free local help from professional Punta Cana Real Estate agents today.