Did you just book your vacation to Punta Cana? Or are you wondering what to do when you get here?
There are a ton of Punta Cana excursions you can participate in, either joining a group or organizing everything by yourself. And while you don't need a guide or a list of tours in order to just do nothing, you better read the below lines and make your pick among all the amazing things to do in Punta Cana.
You may be asking yourself why? Let me answer that for you, the better prepared you are, the lesser the chances will be you'd miss the best Punta Cana excursions or you end up doing a crappy tour and regretting spending your precious time and money.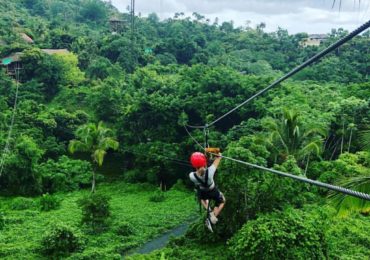 Sailing on a zip line across the forest tops is a fabulous thing to do in Punta Cana. You will need a head for heights! The tour is safe and well organized. Guides will give you a safety briefing and show you how to use the ropes. Get into the harness and set off, hopping from one platform to another and seeing the most astounding views of the lush tropical greenery.
Punta Cana also offers a unique zip line that is attached to a cliff rather than to trees. The Farallon Line crosses the Cap Cana forests, with stunning views of a huge lagoon and towering cliffs. The journey to the start of the line takes you across suspension bridges and through beautiful eco-trails that will delight the eye before you start your airborne flight.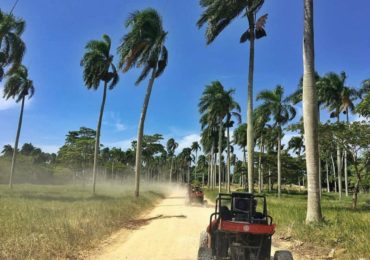 One of the first things to do in Punta Cana and one of the most amazing Punta Cana activities is taking a 4WD, a dune buggy or ATV tour. These fabulous and adrenaline pumping rides take you on off-roads where there are fewer tourists and stunning landscapes to explore. Experience a 4×4 adventure to Macao Beach where you will enjoy the lush tropical trails near the Oriental Mountains and learn about the local coffee and banana trades. Then climb into a huge open safari truck and explore the backcountry roads that wind through miles of sugar cane fields.
For something different, try out the fun Flintstones-themed ride in a buggy. Take a 10km ride over wild and rocky trails, learn about ancient legends and see a Cave of Fantasy!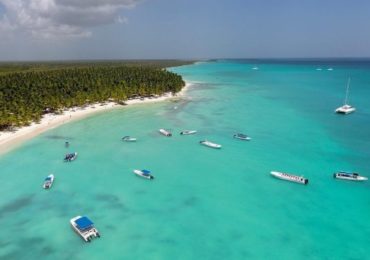 Taking a day trip is a fun and educational thing to do if you love to be on the beaches. enjoy a catamaran trip to Saona Island where you can relax on a picture-perfect beach, soak up the sun, sample exotic cocktails and even learn how to do a Merengue dance! Historians will enjoy a day trip to Santo Domingo, the oldest city in the Americas, discovered by Christopher Columbus. Your guide will give you a fascinating tour including a visit to museums, the university, and the town hall. If you enjoy underground adventures, a day trip to the Fun Cave is ideal for a group or family. Explore the rock art, tunnels and the river deep underground and learn about the tribes that lived here.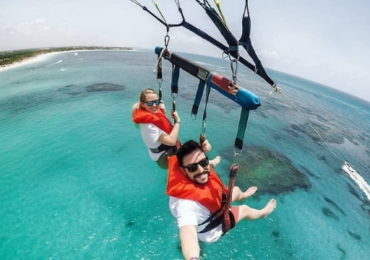 Parasailing high above the ocean is an exhilarating thing to do in Punta Cana and one of the top Punta Cana activities. Your guide will strap you safely into your seat under the brightly colored parasail which is then attached to a speedboat. The take-off and landings are from dry land, so there is no need to get wet! As the boat speeds along the coast, you will enjoy a thrilling bird's eye view of the coastline, the white sandy beaches, luxury resorts and swaying palm trees. You will ride with a partner and choose your height from 100 to 250 feet.
For added fun, select a trip that combines parasailing with snorkeling or a party boat when you get back to land or shopping experience at the quaint local stores. "There are combinations to suit all tastes".
Book your Excursions & Tours in advance. We provide roundtrip transportation from all hotels in Punta Cana.
No Payment Required - Schedule your activities today using our pay later option!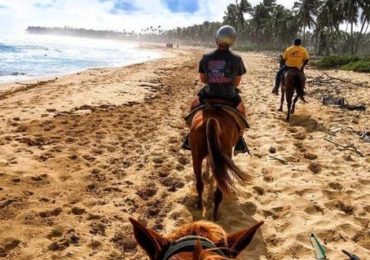 Exploring on horseback is a great thing to do in Punta Cana. Trips are suitable for all ages and all levels of riding experience. Your horse will be selected to match your size and weight. You can walk, trot or gallop, it is up to you! Then try a horse ride along the beautiful Anamuya River and visit a cigar plantation where you will learn the secrets of this trade.
If you enjoy caves, take the Cap Cana horse ride which visits the freshwater Blue Lagoon in the depths of the Las Ondas cave. This is a stunning trip, offering a natural beauty of the Island on horseback with someone you love.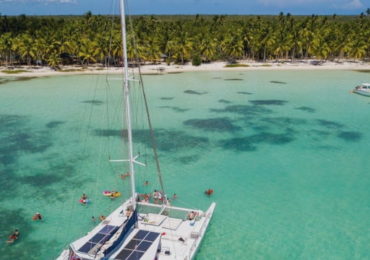 Cruising and sailing trips offer more exciting things to do in Punta Cana. The waters are filled with luxury yachts, catamarans, and local boats. A catamaran cruise to Saona Island offers a great way to spend a day. Sail to white sandy beaches surrounded by coconut palms, swim in the azure waters, enjoy a scrumptious lunch and sip an exotic cocktail before sailing back.
Groups will enjoy a snorkeling and party cruise where you can dive overboard to see the magnificent marine life. Then eat, drink, party and enjoy the music on deck as you cruise around the island. If you are a serious diver, take a deep sea diving cruise out to the iconic Wall and Aquarium Dive sights at Catalina Island. Dive depths range from 16 to 131 feet and guides are available for a lesson if you are a beginner.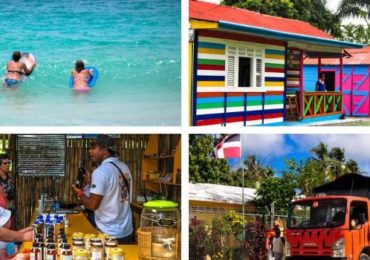 Setting off to see the inland sights of the Dominican Republic is another exciting thing to do in Punta Cana. Enjoy a 5 hour guided tour of an open safari-style van that will take you to Monkeyland, where the family you can learn about, interact with and feed the cute squirrel monkeys. The tour also takes you to a botanical garden and a coffee plantation.
Experience a trip to Higuey, a large city in the east of the island. You will visit a school and the famous Basilica de Higuey. Meet and chat with local farmers and learn how they produce the iconic coffee and tobacco that the island is famous for. The truck climbs high over the Cordillera Oriental Mountain Range, 900 feet above sea level, offering stunning views. Trips include lunch and knowledgeable guides.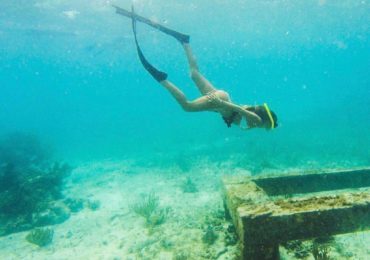 Grab your snorkeling mask, flippers and swimsuit and jump into the tropical waters, a fantastic thing to do in Punta Cana. With so many snorkeling tours on offer, you will be completely spoiled for choice. If you have a full day free why not take the Full-Day Catalina Island Snorkelling Tour from Punta Cana. Head out on a high-speed boat, sipping on refreshments as you sail to the snorkel site. Plunge into the crystal waters and spend an hour exploring the waters on your own terms. Discover glorious corals, colorful fish, and other fascinating marine life before climbing back on board for a traditional Dominican lunch and, of course, an exotic cocktail or two. Party animals will be thrilled to know that you can combine a snorkeling trip with a full-blown party. After exploring the deep, dance on board to the beat of the live DJ, sip champagne, eat delicious food, go wild and end off with a famous Dominican Mamajuana.
Book your Excursions & Tours in advance. We provide roundtrip transportation from all hotels in Punta Cana.
No Payment Required - Schedule your activities today using our pay later option!
9- Scuba Diving like a pro!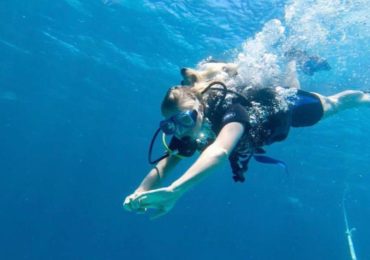 Ever wonder what lies beneath the surface of the water, deep, deep down in the depths of the ocean? Find out by taking some of the fabulous scuba diving tours on offer, a great thing to do in Punta Cana.
No matter your experience level, there is the perfect tour for you. For beginners, join the PADI Discover Scuba Diving in Bavaro Tour and learn all you need to know about your first scuba dive. Learn to dive in the PADI Pool before heading into the ocean and diving 40 feet deep to discover some of the hidden gems of the ocean. For certified divers, these waters offer the best diving sites in the world. Head out on a luxury catamaran with professional guides. Jump into the water and explore colorful reefs, deep channels, ravines and ancient wrecks teeming with tropical fish, stingrays, eagle rays and huge spiny lobsters. Remember your underwater camera, there will certainly be some fantastic photo opportunities! Certified divers, remember to bring your dive certification and logbook!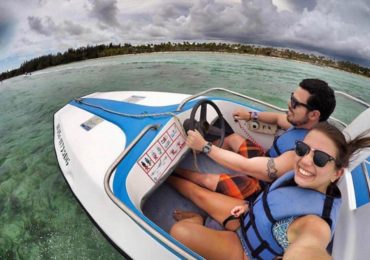 Feel the thrill of zooming across the tropical ocean, the crisp air whipping through your hair and sea spray wetting your face. Taking the Punta Cana Speed Boat Tour Snuba Tour is the next exciting thing to do in Punta Cana. Commandeer your own speedboat and feel like James Bond as you secure your shades, start your engine and set off, ripping through the water at high speeds, passing some of the most beautiful shorelines in the Caribbean. Head for Saona Island for a traditional lunch on the beach before taking a dip in a natural pool that is waist deep and clear as crystal. Speedboat tours can also be combined with some SNUBA time, the easiest way to discover the world beneath the water without having to struggle with clumsy snorkeling gear. Alternatively, get the best of both sailing experiences, enjoy the thrill of a speedboat and then climb aboard a luxury catamaran. Relax on the deck or party till the sun rises the next morning, the choice is yours!
See there are many things to do in Punta Cana, so why stay at the hotel when you can adventure and discover The Dominican Republic?