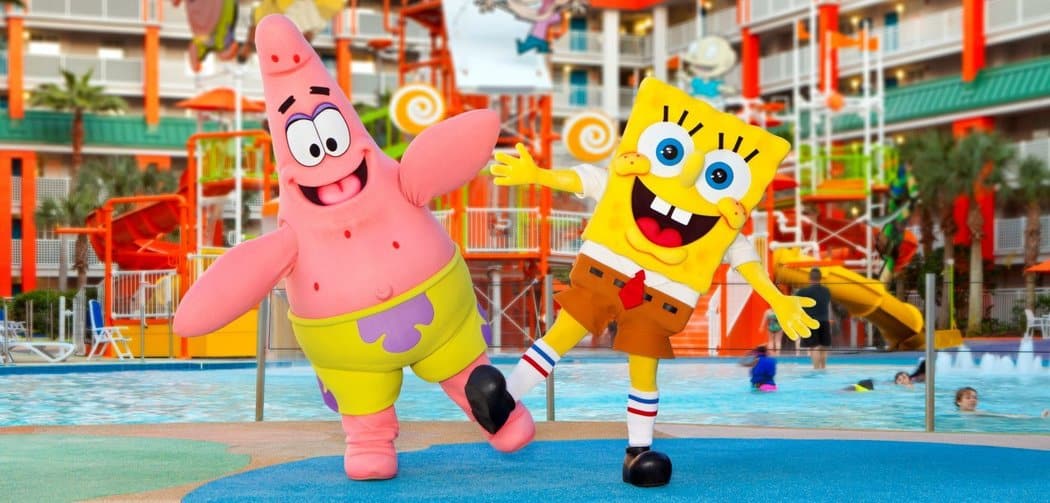 Well, let me tell you that all-inclusive resorts can be a convenient and affordable way for families to travel, as they provide easy answers to the most vexing of travel questions: when is dinner? Where are we going to eat? What are we going to do? Can I have another Coke? Resorts have the best child-specific facilities and services, from high chairs in restaurants to child care and children's programming.
What Things to Do in Punta Cana with Kids:
There's plenty of things to do for kids of all ages, and the great infrastructure in the country means it's easy to get around and explore without worrying about your kids' safety so, ditch the iPads and Phones, and prepare your kids for some outdoor adventures and time on the beach!
Here are some of our favorite things to do in Punta Cana with kids:
Explore the old City of Santo Domingo — We could have easily spent a week just wandering around the historical quarter of Dominican Republic's capital; the cobble-stoned streets here are lined with beautiful colonial buildings, many of which have been converted into interesting museums. The museum that will get your kids most excited is probably the

Museo Infantil Trampolin

, which has an interesting guided tour for children aged 2-12.
Catch a catamaran and go snorkeling at Isla Saona — Saona is a tropical island located on the southeast tip of the Dominican Republic and is part of the Parque Nacional del Este.

The island has no hotel and it's not allowed to stay overnight here. A typical excursion includes a catamaran ride from Bayahibe to the island, a buffet lunch, and a stop at a shallow sandbank.
Caving and zip lining in Scape Park — Located in Cap Cana, this is a natural theme park with numerous attractions ranging from adventurous and adrenaline-pumping activities to cultural and highly entertaining experiences. Try zip lining, visit the numerous cenotes in the area, or clamber through the vast underground network of chambers and tunnels that lie beneath.
How to Get Around Punta Cana with Kids
It's really easy to drive in the Dominican Republic, as roads are clearly marked and signposts are easy to follow. It's not a big country and distances are short, so you can easily drive from one beach town to another in two or three hours. We didn't get a local SIM card, but you can download the map on Google Maps before the trip to access it offline.
Child safety seats are not common, even at car rental companies, and are almost unheard of in taxis or buses.
Book your Excursions & Tours in advance. We provide roundtrip transportation from all hotels in Punta Cana.
No Payment Required - Schedule your activities today using our pay later option!
Safety for Kids in Punta Cana
Safety is always an issue when traveling with children, but the Dominican Republic is relatively safe and easy to travel with kids. As compared to other parts of the Caribbean that we've been to, the DR is rather affluent and most beach towns are relaxed, calm, and safe. Only parts of Santo Domingo (being the largest city in the Caribbean) can feel quite dodgy, but stay in the old town and you'll be absolutely fine.
Tap water is not safe to drink in the Dominican Republic. Some local foods can pose health hazards, just be careful with what you order. I know you will not have any problems at all, even at cheap street-side eateries. In fact, the best food I had was at a truck stop along the highway from Santo Domingo to the Samana Peninsula — the barbecued pork belly was ridiculously succulent and tender, perfectly matched with rice and bean stew.
What to Eat in the Dominican Republic
The Dominican Republic has a huge variety of food and restaurants available. You'll find anything from Italian taverns to Japanese sushi joints, American chains (including Denny's), and big food courts, especially in the resort areas and major cities. It won't be difficult to find something your kids will like.
If you're looking for something local though, try Dominican Republic's staples like fish, barbecued chicken, or deep-fried conch meat with rice and beans. Arroz and habichuelas (rice and bean stew) are omnipresent in every local restaurant here, whether it's an upscale restaurant or a simple eatery. A menu del dia (set lunch) at a local restaurant usually costs around 200 pesos.
What to Pack for your trip to Punta Cana with Kids
My mantra has always been, "the less you pack, the happier you'll be." Packing light makes it easier to move around and allows you to explore more without the extra weight. Especially for a beach destination like the Dominican Republic, you really don't need anything more than a few sundresses or lightweight t-shirts, shorts, bathing suits, and flip-flops.
Don't forget your sunscreen, a hat, waterproof bag, and towels for snorkeling trips and beach excursions. For your kids, remember their floaties and waterproof t-shirts and you're all set. If you do plan to go hiking in the jungles, then pack socks and hiking shoes.