This essential guide provides a deep dive into everything you need to know about mosquitoes in Punta Cana, covering common diseases spread by mosquitoes such as Zika Virus, Chikungunya, Dengue Fever, and Malaria, preventive strategies, and suggestions for repellents available locally.
While Punta Cana in the Dominican Republic is renowned for its immaculate beaches and lively nightlife, it is also home to its share of annoying residents – mosquitoes.
To ensure a delightful vacation free from the irritation of mosquito bites, you must arm yourself with the necessary knowledge to minimize and manage mosquito exposure.
Decoding the Mosquito Situation in Punta Cana
Should You Worry About Mosquitoes in Punta Cana?
Yes, mosquitoes exist in Punta Cana, especially during the rainy season. Their presence, however, poses a minor threat if you're well-prepared and take necessary precautions.
Most tourist areas have strict control measures, including daily cleaning and fumigation routines, to keep these minor nuisances to a minimum.
When is Mosquito Season in Punta Cana?
In Punta Cana, mosquitoes are usually most active during the rainy season, typically from July to November. During this period, the increased humidity and still water create ideal conditions for mosquitoes to breed.
Note: Mosquito season in Punta Cana is from July to November.
Unraveling the Mosquito Distribution in Punta Cana
The population and activity of mosquitoes in Punta Cana can vary based on weather conditions, time of the year, and specific geographic regions.
It's worth noting that mosquitoes are usually more active at dusk and dawn, so taking extra precautions during these times is advised.
Critical Mosquito-borne Diseases to Watch Out for in Punta Cana
Despite the low-risk status of the Dominican Republic, it's essential to be aware of the diseases that mosquitoes can transmit.
Here are some common illnesses caused by mosquito bites in Punta Cana:
Zika Virus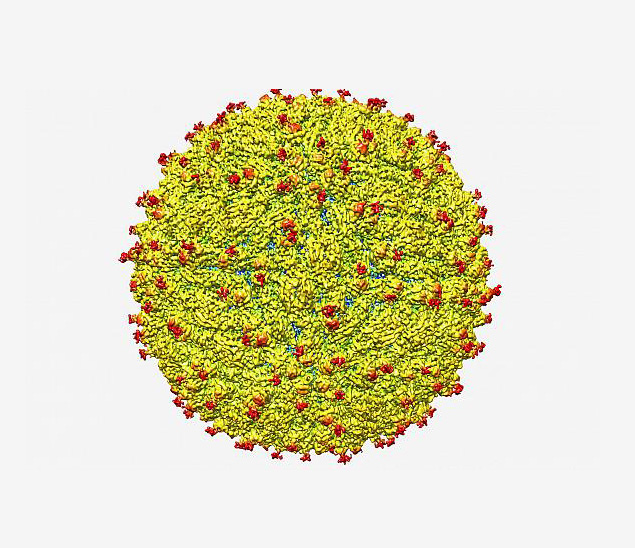 While the Zika virus has become less prevalent in recent years, it's still a concern in the Dominican Republic.
Aedes Aegypti mosquitoes mainly spread this disease, and while it usually causes mild symptoms similar to the flu, it can lead to severe congenital disabilities if contracted by a pregnant woman.
Chikungunya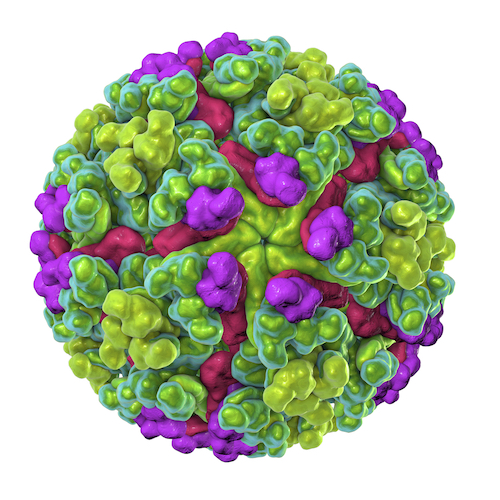 Chikungunya is another disease transmitted by mosquitoes, mainly the Aedes species. The disease causes fever, joint pain, rashes, and muscle pain. The condition usually lasts a few days, but the joint pain can persist for months.
Dengue Fever
Dengue fever is a mosquito-borne illness that can cause severe flu-like symptoms. It is prevalent in many parts of the world, including the Dominican Republic. The Aedes Aegypti mosquito primarily transmits the disease.
Malaria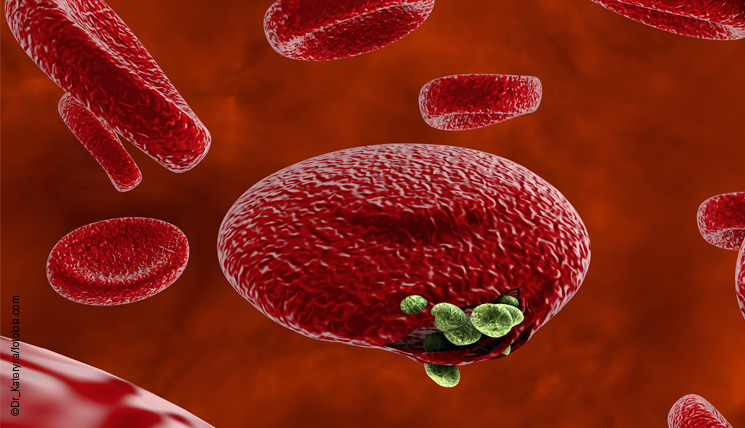 Malaria, while not endemic in Punta Cana, is still a concern in certain parts of the Dominican Republic. The Anopheles mosquito spreads this disease and can cause severe symptoms, including high fever, chills, and flu-like illness.
Recognizing the Symptoms of Mosquito-borne Diseases
Awareness of mosquito-borne disease symptoms can help you seek timely medical attention. Here are the common symptoms associated with each disease:
Zika Virus
Mild symptoms similar to the flu
Severe congenital disabilities if contracted by a pregnant woman
Chikungunya
Fever
Joint pain
Rashes
Muscle pain
Dengue Fever
Malaria
High fever
Chills
Flu-like illness
If you experience any of these symptoms, it is advisable to seek medical attention immediately.
Essential Tips to Protect Yourself from Mosquitoes in Punta Cana
It is crucial to protect against mosquito bites when vacationing in Punta Cana. Here are some tips to help prevent mosquito bites:
Using Repellents
Your best defense against mosquitoes is bug repellents. Those containing DEET or Picaridin are particularly effective. Use a repellent containing at least 20% DEET for optimal protection.
Dressing Appropriately
Wearing light-colored, long, loose-fitting clothing can help deter mosquitoes. Dark colors attract mosquitoes, and tight dress makes them bite through more efficiently.
Using Mosquito Repellent Devices
Consider using mosquito-repellent devices in your hotel room, especially at night. Various products, including tablets, evaporated liquids, and anti-mosquito lamps, are available.
Keeping Windows and Doors Closed
Ensure you keep your windows and doors closed to prevent mosquitoes from entering your room. If available, always use the mosquito net.
Tip: Use a repellent that contains DEET; it's the most effective against mosquitoes in Punta Cana.
Effective Remedies for Soothing Mosquito Bites in the Dominican Republic
Even with all the precautions, it's highly likely that you may still get bitten by a mosquito. Here are some remedies for dealing with mosquito bites:
Bug Bite Relief Product
It is essential to always have a good bug bite relief product with you; this will help alleviate the itchiness and swelling that result from mosquito bites.
Anti-allergic or Antihistamine Pill
For those with allergies to mosquito bites, it's advisable to carry an antihistamine pill. However, for severe allergies, seek immediate medical attention.
Choosing the Right Mosquito Repellent in Punta Cana
Here are some key considerations when choosing the right mosquito repellent for your trip to Punta Cana:
Duration of Protection
If you plan to spend much time outdoors, opt for a repellent that offers long-lasting protection. Repellents with a concentration of more than 20% DEET or Picaridin can protect you from mosquitoes for over 4 hours.
Natural vs. Commercial Repellents
While commercial mosquito repellents like DEET and Picaridin work well, some prefer natural options.
Citronella, lemon eucalyptus oil, and other plant-derived essential oils can be excellent natural repellents, although they may require more frequent application.
Brand and Active Ingredient
When choosing a repellent, consider the brand and the active ingredient. Ensure the repellent is EPA-registered and contains active ingredients such as DEET, Picaridin, or IR3535.
Frequently Asked Questions (FAQs)
Is it safe to travel to Punta Cana due to mosquito-borne diseases?
While mosquito-borne diseases are present in the Dominican Republic, the risk is relatively low, especially in tourist areas with stringent control measures. It is always advisable to take preventive measures such as using repellents, wearing appropriate clothing, and staying in air-conditioned or screened-in accommodations.
Do I need to get any vaccines before traveling to Punta Cana?
The Dominican Republic does not require any mandatory vaccines for entry. However, staying updated on routine vaccines such as measles-mumps-rubella (MMR), diphtheria-tetanus-pertussis, varicella (chickenpox), polio, and yearly flu shots is always advisable. Additionally, consider getting vaccinated for Hepatitis A and Typhoid. For personalized advice, consult your healthcare provider.
What are the peak hours for mosquito activity in Punta Cana?
Mosquitoes are usually most active at dusk and dawn. However, the Aedes mosquitoes, which transmit dengue, chikungunya, and Zika, can bite during the day. It is advisable to take precautions at all times.
Can I buy mosquito repellents and other preventive products locally?
Mosquito repellents and other preventive products are available in local pharmacies and supermarkets in Punta Cana. However, bringing some is always a good idea, especially if you have a preferred brand or product.
Is malaria a concern in Punta Cana?
Malaria is present in certain parts of the Dominican Republic, but it is not a significant concern in Punta Cana. However, taking precautions and consulting your healthcare provider for personalized advice is always advisable.
Conclusion
While Punta Cana is an attractive destination, it's essential to prepare for the presence of mosquitoes. By taking preventive measures, using appropriate repellents, and knowing what to do when bitten, you can enjoy your vacation without the nuisance of mosquito bites. Always remember, prevention is better than cure, especially when dealing with Punta Cana mosquitoes.
Share this guide with friends and family planning to visit Punta Cana or other mosquito-prone areas to help them stay safe and enjoy their vacation.