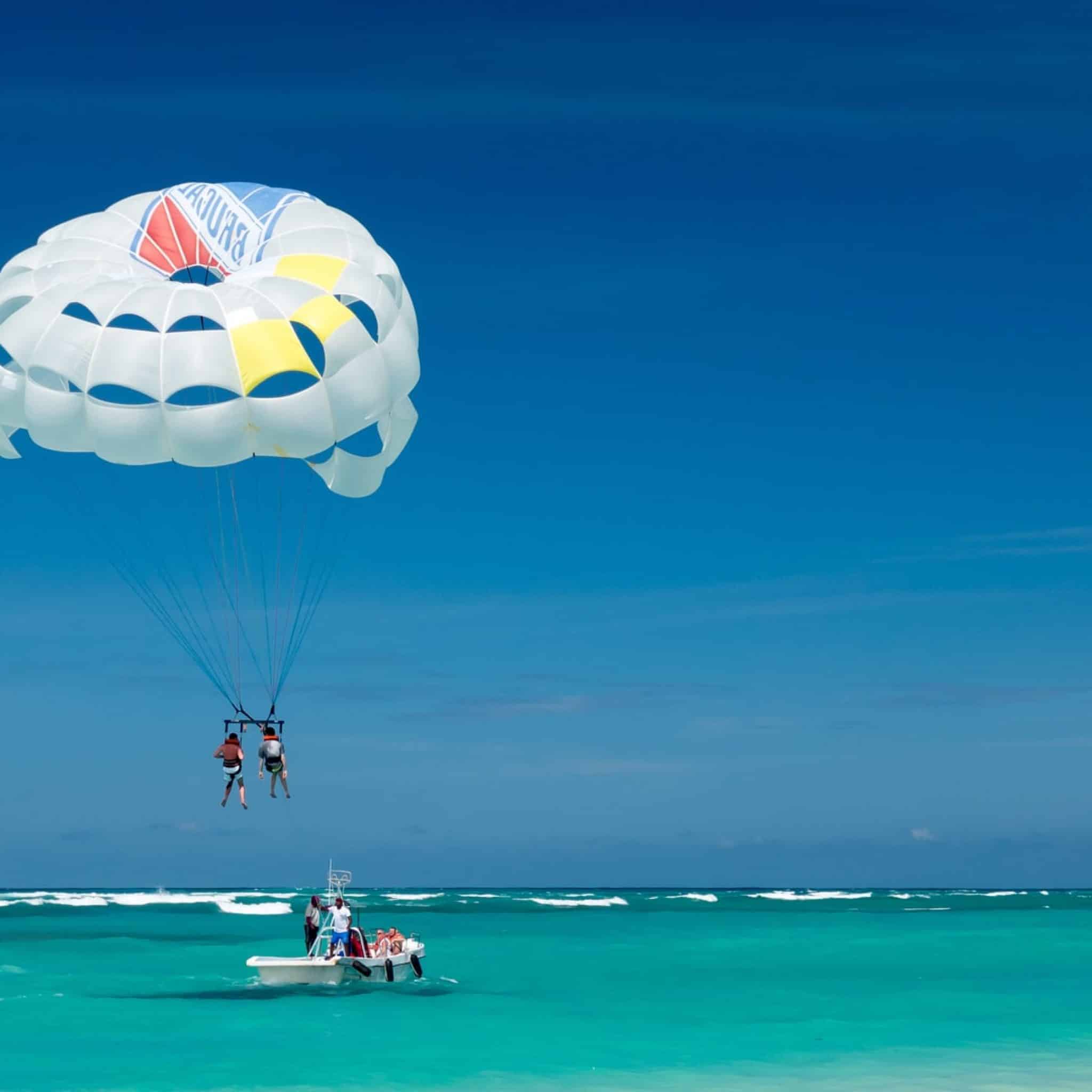 Buying Punta Cana Excursions on the Beach
Many people ask us if it is safe to buy excursions from people who approach them at the beach, offering different types of excursions cheaper than the ones you find online or at the hotel tour desk. The answer is very clear but it's somewhat hard to answer because we offer excursions online and it feels like we're trying to sell you on the idea of buying online from us.
The truth is that in Punta Cana the risk of being scammed is extremely high, the chances of buying and not being picked up, and never seeing the seller again is very likely to happen as some of these people are not authorized by The Ministry of Tourism to operate in this kind of operations.
Quality and Safety have their Rates
A lot of people say "You get what you pay for" and that is very accurate. Let me explain:
If you find a Beach seller who offers The Saona Island Tour for $55 USD. while The Saona Island Tour, you saw costs everywhere else $89 USD.- per person. It's simple the Beach Seller is not selling you The Best Saona Island Tour, He is selling you one of the numerous other Saona trips.
In Punta Cana, there are many providers, they all have very different Quality/Service and Safety levels and they go anywhere from Crappy to Top Notch. The same goes for the Quality differences of the many offered Buggy Tours, Fishing Boats, Safari Trucks, Snorkel Cruises, Speedboat Adventures, etc.
Buying your Punta Cana Excursions From a Beach Seller Vs. Online
Beach Seller
1- Buying and not being picked up
This is one of the most common issues in Punta Cana when buying at the beach as the majority of these sellers are not authorized by any institutions. Some Seller wears a Carnet/Photo ID which may be from a Tour-outfitter who provides His existing sellers with that Carnet, others wear a Carnet just because they bought it at a Printshop for 2 Bucks and pretend to be "An Authorized reseller".
2- No customer service or a person to make any claims
When booking an adventure like ATV or any other from the beach and the seller delivers, you will get picked up and at the end of the trip something goes south like "Finding someone to take you back to the hotel on time", What would you do? a normal answer to this question will be "Get in touch with the seller who is your main contact for any claims" but the chances of never seeing the seller again is high.
You will find more information about this topic on Tripadvisor as many other travelers had the same question.
Book your Excursions & Tours in advance. We provide roundtrip transportation from all hotels in Punta Cana.
No Payment Required - Schedule your activities today using our pay later option!
Booking Online:
1- Choose the date YOU want, not the other way around
Popular excursions like Hoyo Azul, zip-lining, highly-rated Saona Island tour, and Dune Buggy adventures will sell out quickly. The same goes for most excursions, especially during the busy season. Don't miss out on an unforgettable experience because you waited until you arrived to look at excursions only to find out that your desired date is no longer available.
2- You Can Pre-Pay and Save some Money
Pre-booking your excursions is yet another way to minimize your expenses by purchasing them before you arrive. Most tours in Punta Cana offer discounted prices if you book online ahead of time. This way, you're not skimping on drinks or souvenirs in order to squeeze excursions into your budget because you already took care of them ahead of time.
3- May Require Outside Transportation
Sometimes, excursions require transportation outside of the Punta Cana resort area. Maybe you're participating in an excursion that takes place several hours away. The point is, there are the types of excursions that you want to pre-book to make sure your spot is solidified.
4. Allows for Research
Booking ahead gives you time to research the excursions you are purchasing, from home. Allowing you to read other tourists' reviews, see social media posts, and determine if the excursions you're looking to match your needs.
5. Know What to Pack
Pre-booking excursions also come in handy for when it's time to pack. It will help you decide whether you should bring your own water shoes or snorkel gear, or if it will be available to rent where you're going. Likewise, if booking something like zip-lining you'll probably need a pair of tennis shoes or closed-toe shoes. Be sure to read the descriptions and understand everything your excursion involves.
Disclaimer: This post does not mean in any way that Beach sellers would be unreliable or such, there are many of them doing a nice and friendly job for many years, sure black sheep are also found, but that is the case everywhere.