Hello, vacationer! You'll probably spend the majority of your time in the Dominican Republic on the beach… Why shouldn't you? It's warm and sunny, and there are some great snorkeling spots right off the coast where you can soak up the rays while snorkeling with brightly colored fish and interesting coral formations. If you want to go snorkeling in Punta Cana, make sure to visit these three locations!
Of course, you're going to Punta Cana to enjoy the most beautiful thing it has to offer: paradisaical beaches, as well as water sports. This post will teach you where the best snorkeling spots in The Dominican Republic are and how to get to them.
Snorkeling in Punta Cana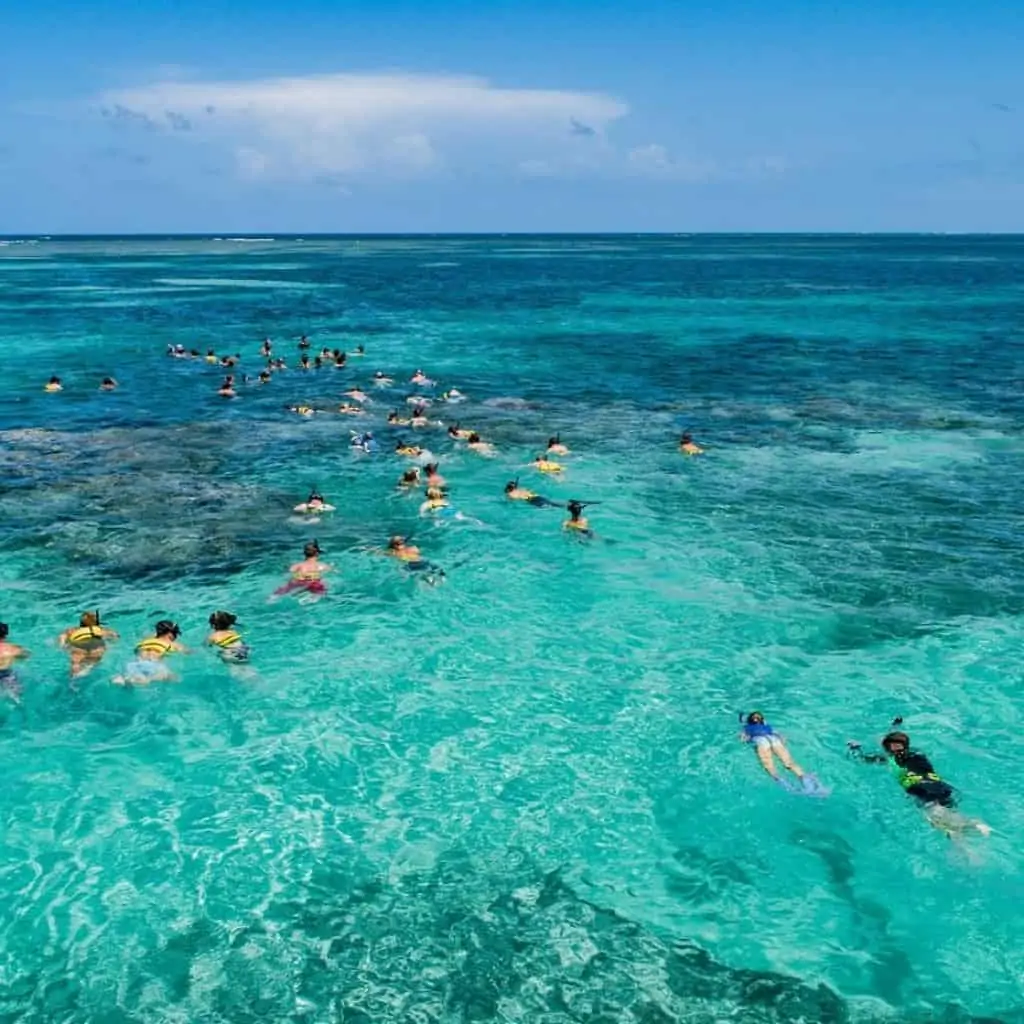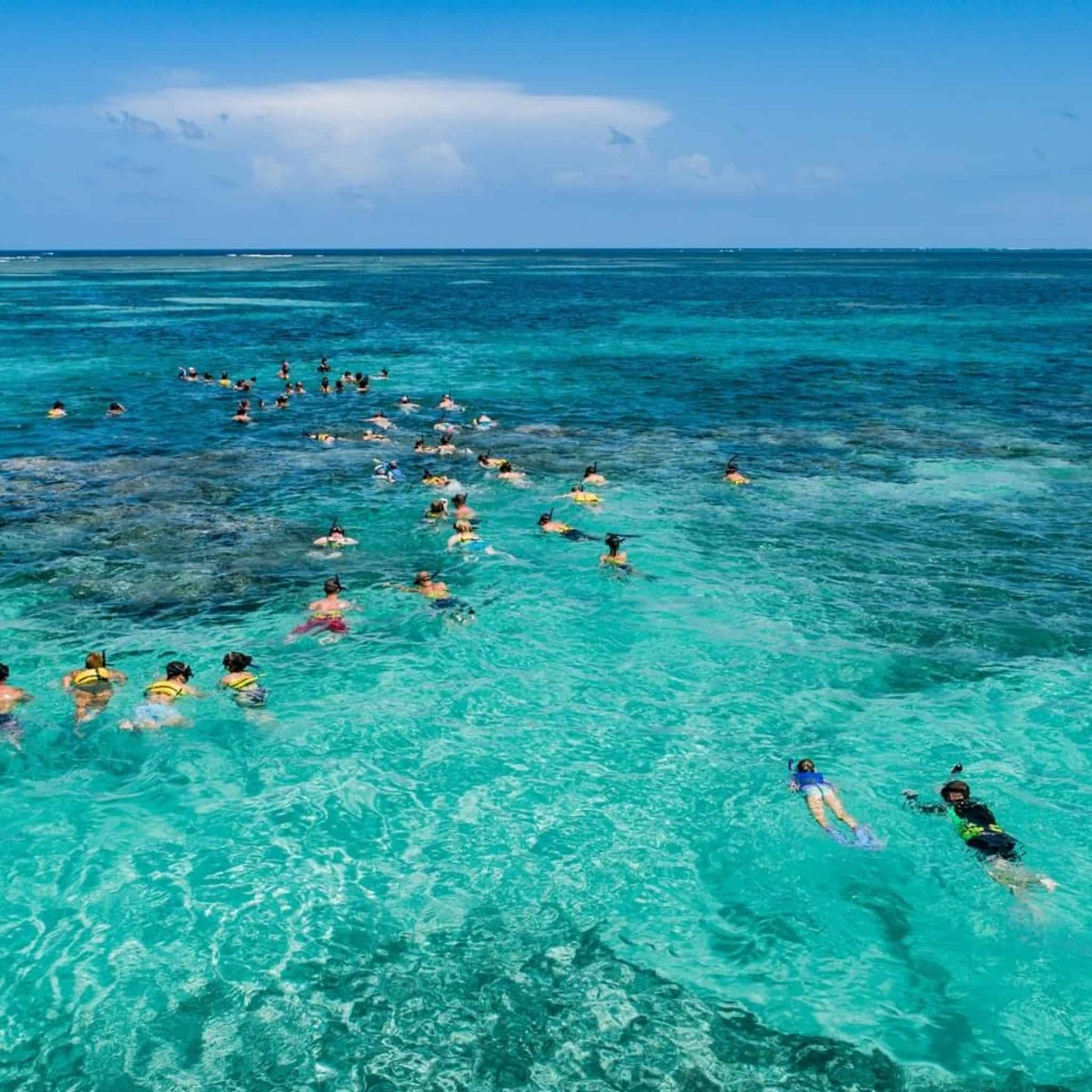 Punta Cana is home to an incredibly diverse array of colorful marine species that live underwater, which visitors can spot on snorkeling or scuba-diving tours. The zone is surrounded by sea and shallow reefs and is perfect for those who have never done snorkeling before.
There are many sights in Punta Cana to check out. You will find many tours that can take you to nearby snorkeling zones and you can enjoy mixing up your experience with an Ocean spa, party boat, or take a relaxing catamaran tour or hair-raising speedboat ride to visit the remote Catalina Island or Saona Island, where clear seas and few crowds translate to stellar diving and snorkeling. Beginners can learn to scuba with an intro course in the calm waters; or try SNUBA, which combines the ease of snorkeling with the thrill of diving.
Snorkeling in the Dominican Republic is an excellent way to appreciate the island's natural beauty. Playa Bavaro, which has many great reefs for snorkelers to explore, is one of our favorite spots. This beach on the east coast has calm waters, beautiful coral, and a plethora of fish to see. It's also ideal for first-time snorkelers who don't have much experience with masks or fins because it's shallow and rarely crowded.
Snorkeling at Catalina Island: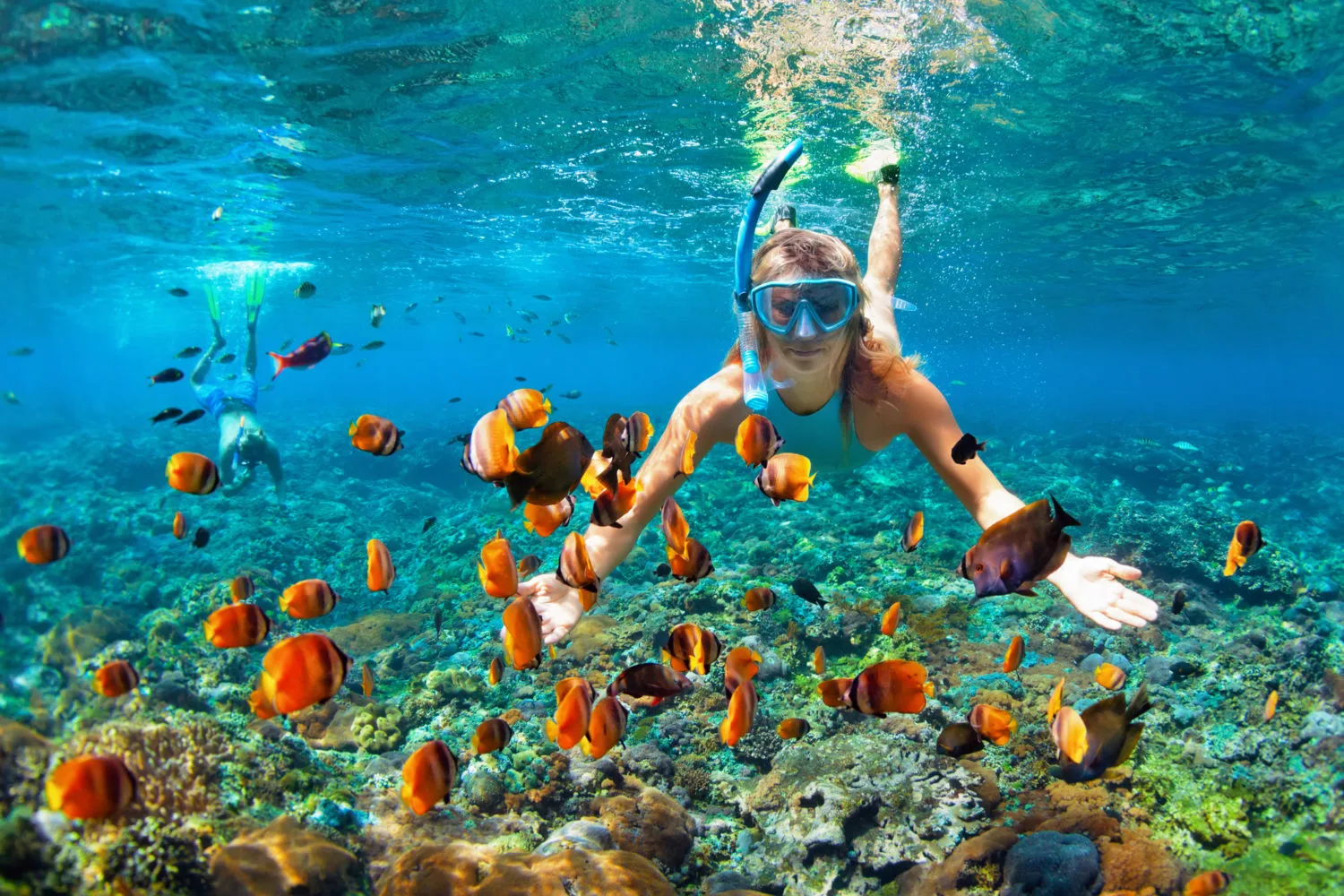 Named one of the best snorkeling spots in the Caribbean, this island is located 1.5 miles from the mainland on the southeast corner of the Dominican Republic, near La Altagracia and La Romana. Many come here to relax on the calm crystal clear waters and to enjoy snorkeling and scuba. The reef of this area is teeming with life!
There are two main dive sites: The Wall, which starts at about 6 meters/20 feet and drops to 30 meters/100 feet. There are plenty of black corals and sponges, and it's a popular stop for passing pelagics. The aquarium, the shallower site, is only 12 meters/40 feet deep and is teeming with vibrant marine life.
Snorkeling at Saona Island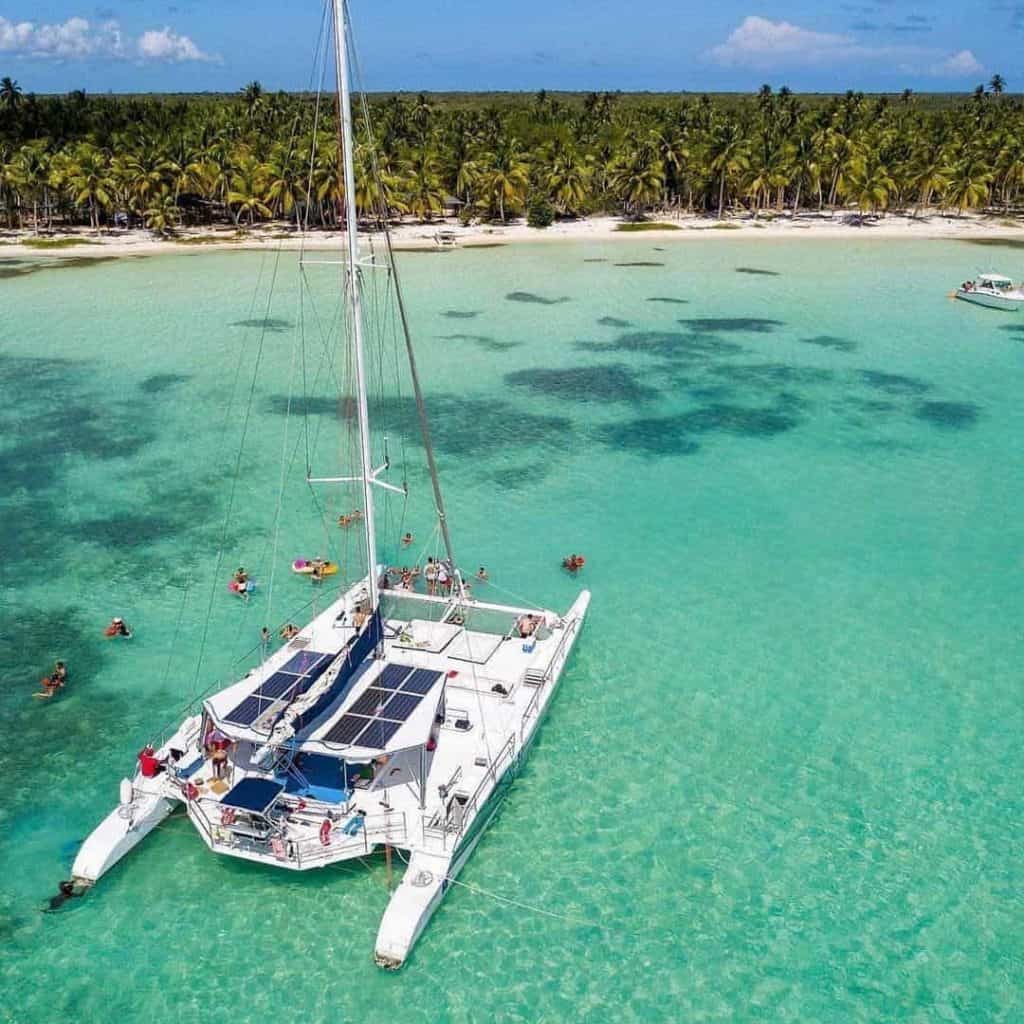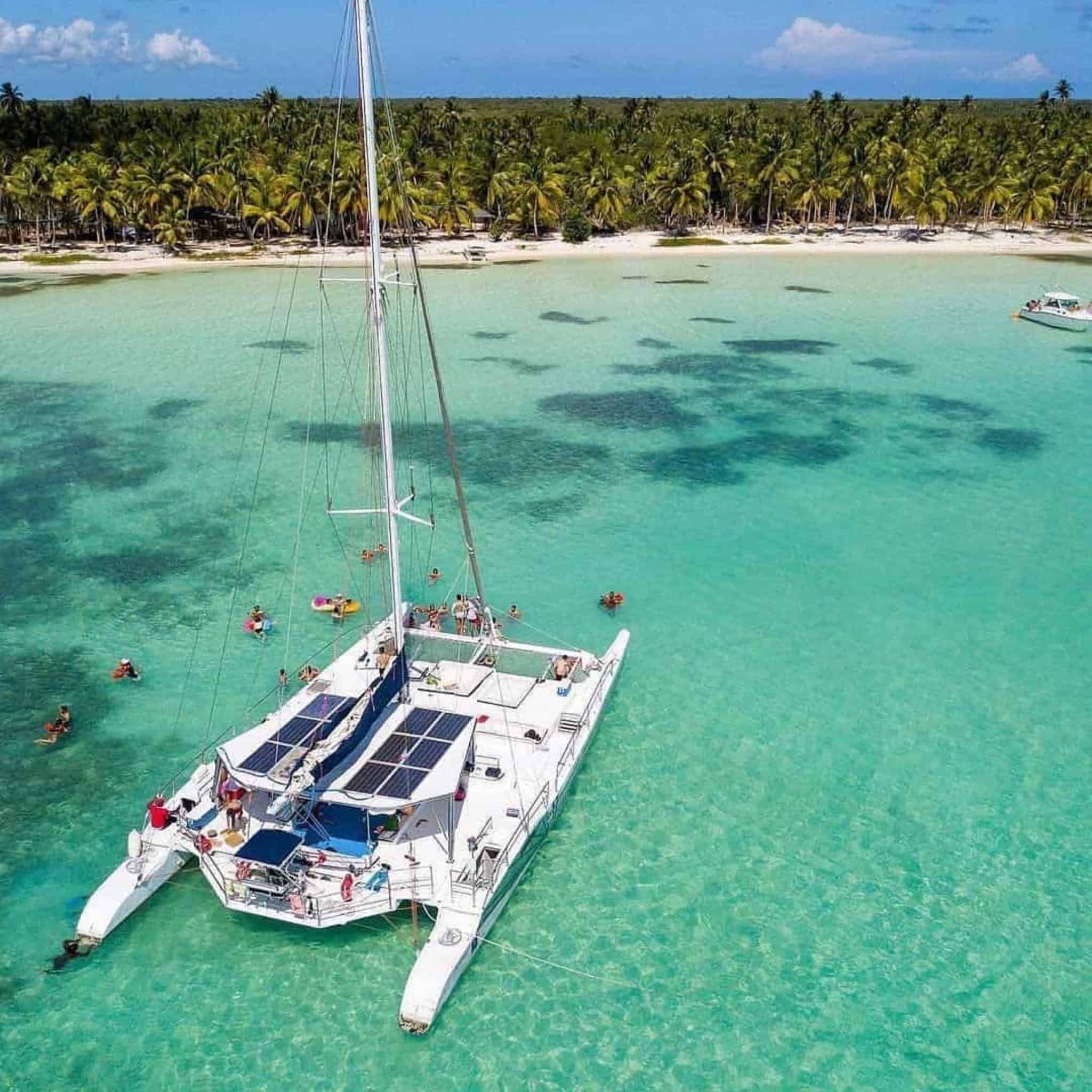 As it is a protected area, the sea around Saona Island is very rich. You have amazing shallow and deep, dive sites where you can enjoy the beauty of the coral reef and the colorful Caribbean fish. A lot of people prefer to snorkel, so they do it in shallow reefs where most of the species can be seen there too. If you see turtles and 50 years old stingrays while snorkeling it is not a surprise!
No strong currents, make this side of the Dominican Republic, one of the most accessible dives or snorkeling you will ever have.
Saona Island is a magical place with long, secluded beaches lined with palm trees and turquoise water. The boat ride takes about an hour, but it is well worth it. If you're looking for one of the best snorkeling spots in the Dominican Republic, this could be it!
Book your Excursions & Tours in advance. We provide roundtrip transportation from all hotels in Punta Cana.
No Payment Required - Schedule your activities today using our pay later option!