Stunning Punta Cana in the Dominican Republic is known for its pristine beaches and relaxing atmosphere. After a few beach and pool days, you may be ready to explore everything else there is to offer in Punta Cana. We've found the best Punta Cana excursions and tours for you to see and enjoy. Get out your travel notebook and note all there is to do in La Costa del Coco!
Pssst, we know vacations are full of extra expenses, the end of this article has some fun, free things to do in Punta Cana.
Island and Sea Exploration
Saona Island, Full-Day Tour from Punta Cana
Have you wanted to explore an island via an impressive catamaran or sleek speedboat? This tour is the ideal experience for outdoor enthusiasts and nature lovers and a relaxing adventure for families and party-goers. The 12-hour long trip will allow you to take in jaw-dropping views seen on the big screen (you may be able to spy Jack Sparrow's visage in the distance). When swimming in the green-blue waters and mineral-rich natural pools have you feeling hungry tropical drinks, and a traditional Dominican BBQ will help you replenish.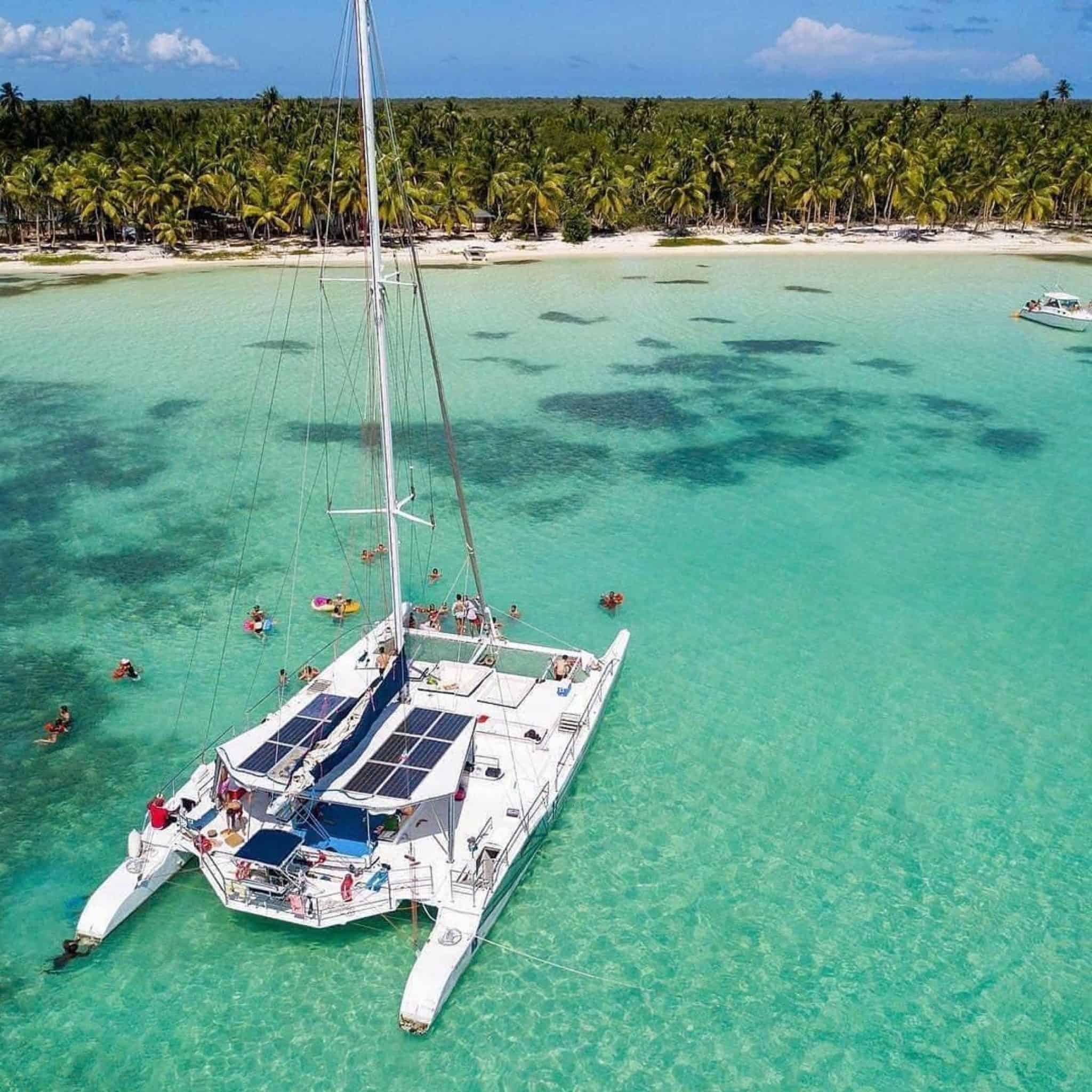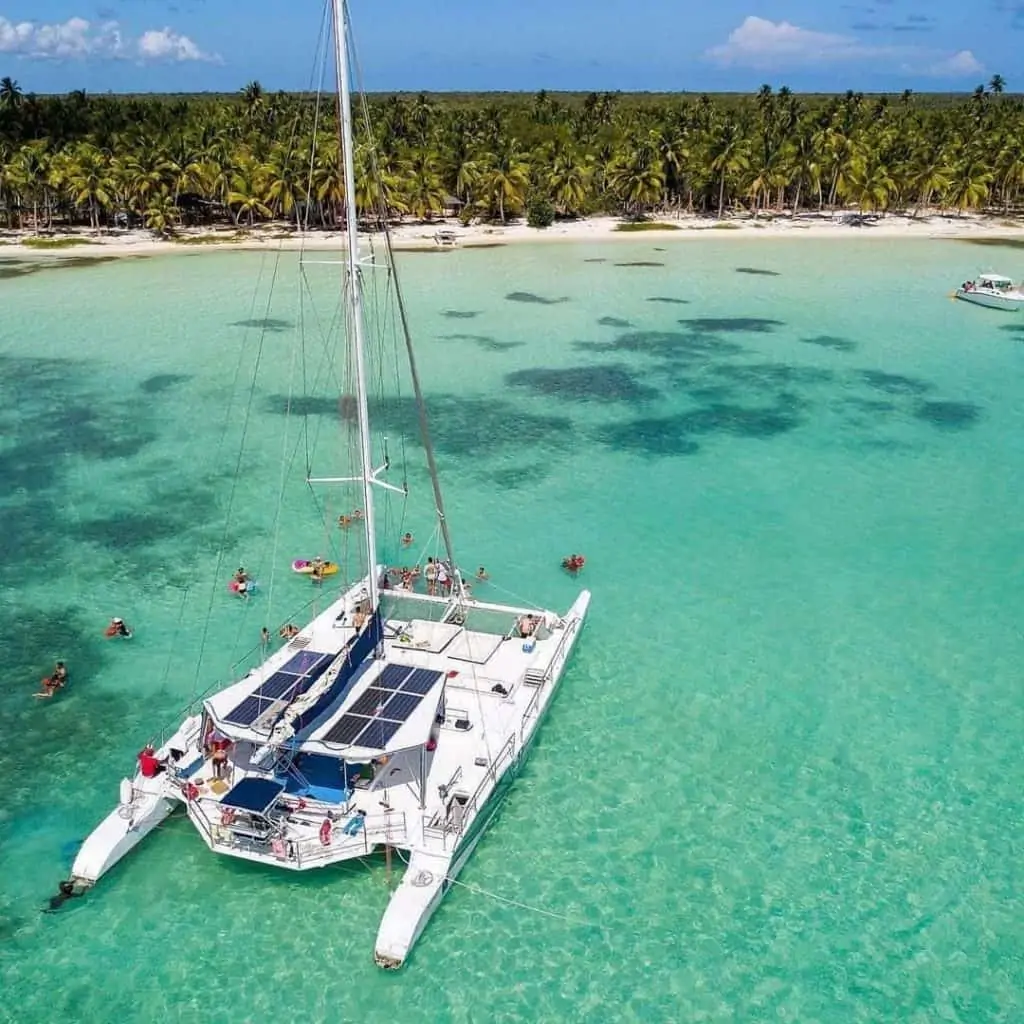 If snorkeling is a must-do for you, the crew of the Paradise catamaran welcomes you aboard for a beautiful day of ocean enjoyment. The Wall snorkeling area greets both the most experienced snorkelers and absolute novices to explore underwater ecosystems. A lunch of fresh salads, lobster, and local fruits will replenish you for the rest of the afternoon of water enjoyment.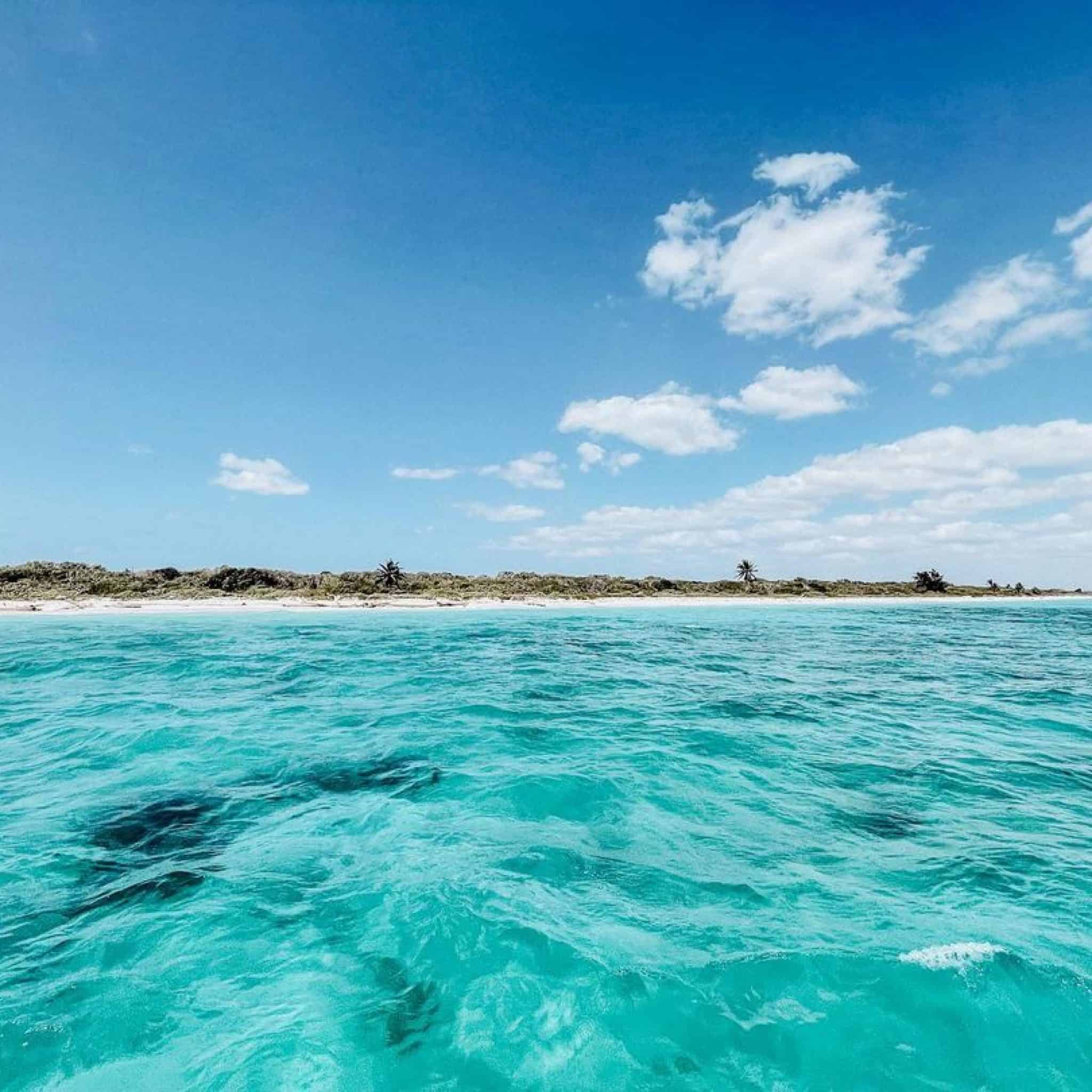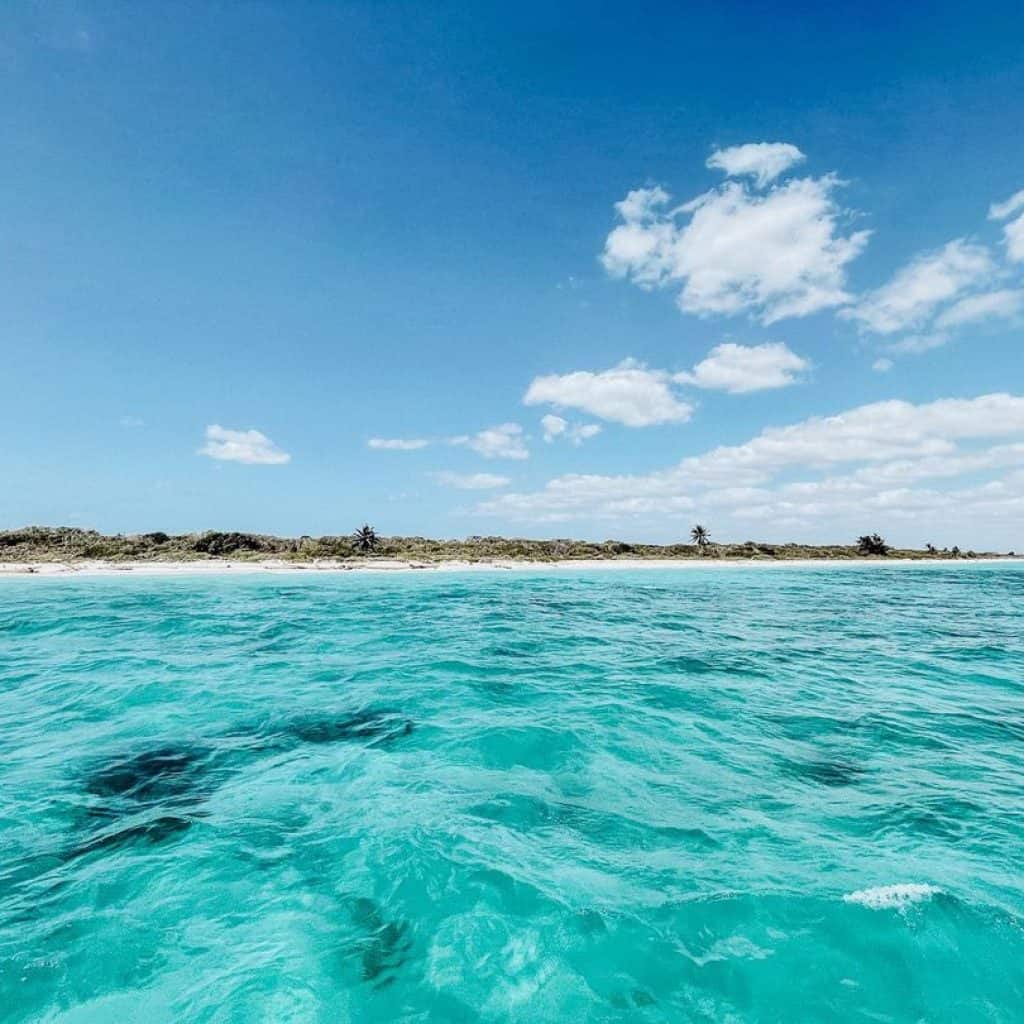 Have we made you feel in the mood for exploring the ocean aboard the Hispañola? Yoho, yoho, a pirate's life for you, matey. It's fun for the whole family as you experience pirate training and witness breathtaking stunts. If adventuring aboard the replica pirate ship wasn't enough for you, snorkel through the pristine natural reef and look at sharks and stingrays up close and personal.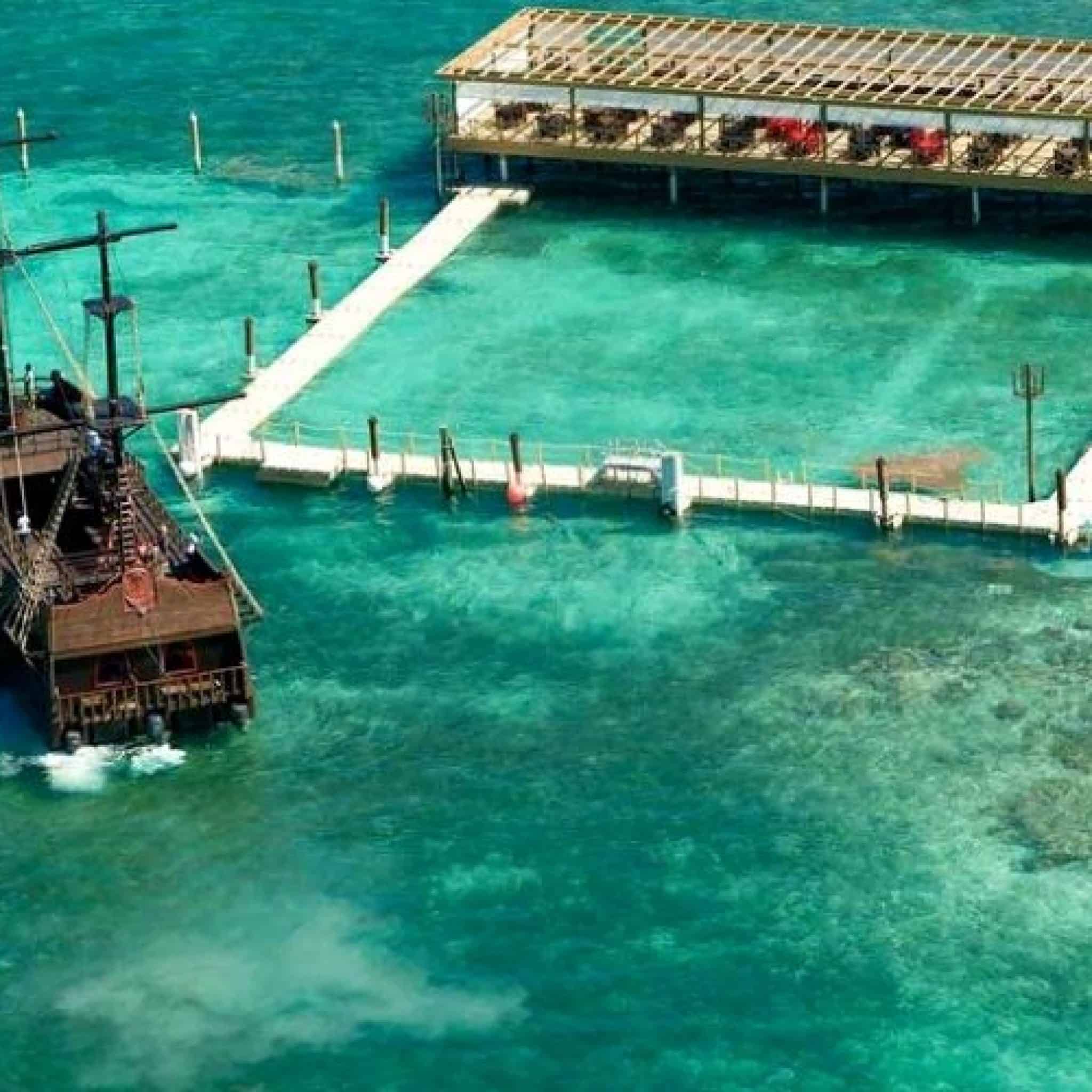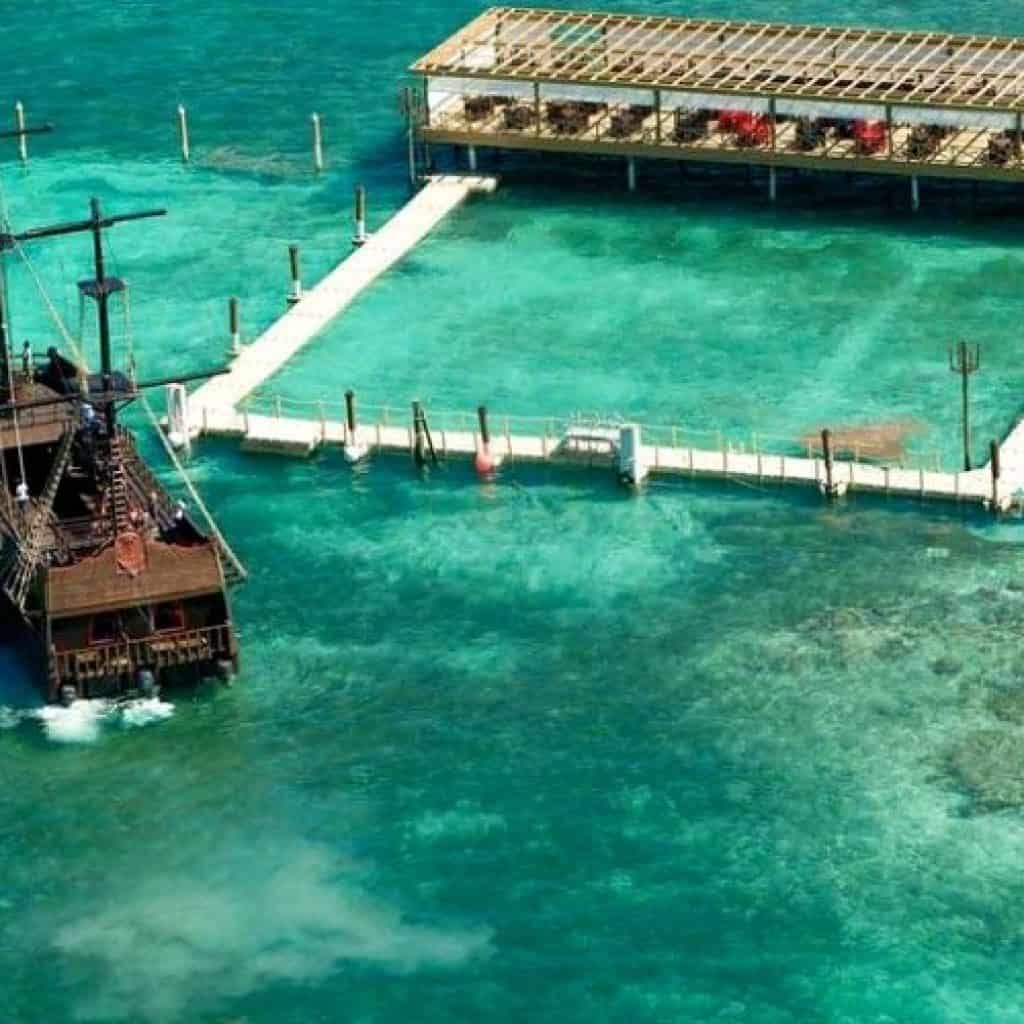 Saona Island, Catalina Island and the Pirate Boat isn't the only boat-based tour looking to welcome you onboard:
Roadside Travel in Style and Adventure
Dune Buggy, Off-Road Tour from Punta Cana
If you're feeling tired of following a vacation schedule and need a dose of adrenaline in your activities, an off-road dune buggy tour through the Punta Cana countryside may be just what you need. Your adventure guide will lead the five-hour tour through Dominican culture. A taste of hand-rolled cigars, local coffee, and cacao beans is a must on your journey. When the dust of the road gets too much, take a dip in the refreshing spring waters of Macao Cave.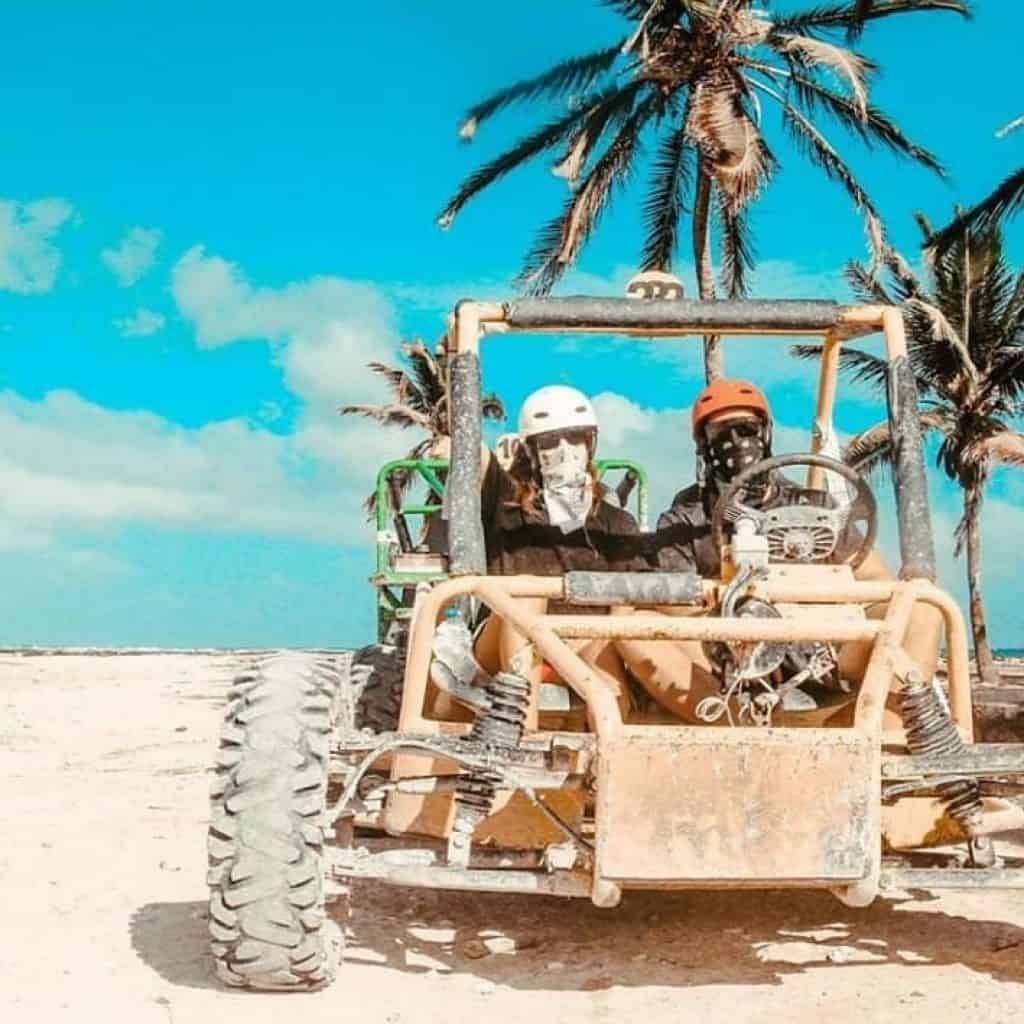 Here are some other options for exploring Punta Cana behind the wheel of an action-packed vehicle:
The capital city of the Dominican Republic is also known as the oldest city in the Americas. If your idea of the perfect vacation is all about city exploration, look no further. Travel into the city via a comfortable coach and have the local guide take you to the city's most historical and most beautiful locations. A 30-minute train ride will take you to the cobblestone studded, walled UNESCO World Heritage site Zona Colonial. It features buildings dating back to the 16th century and the Cathedral of Santa Maria la Menor. The tour includes admission to Columbus House, the pantheon, and the cathedra.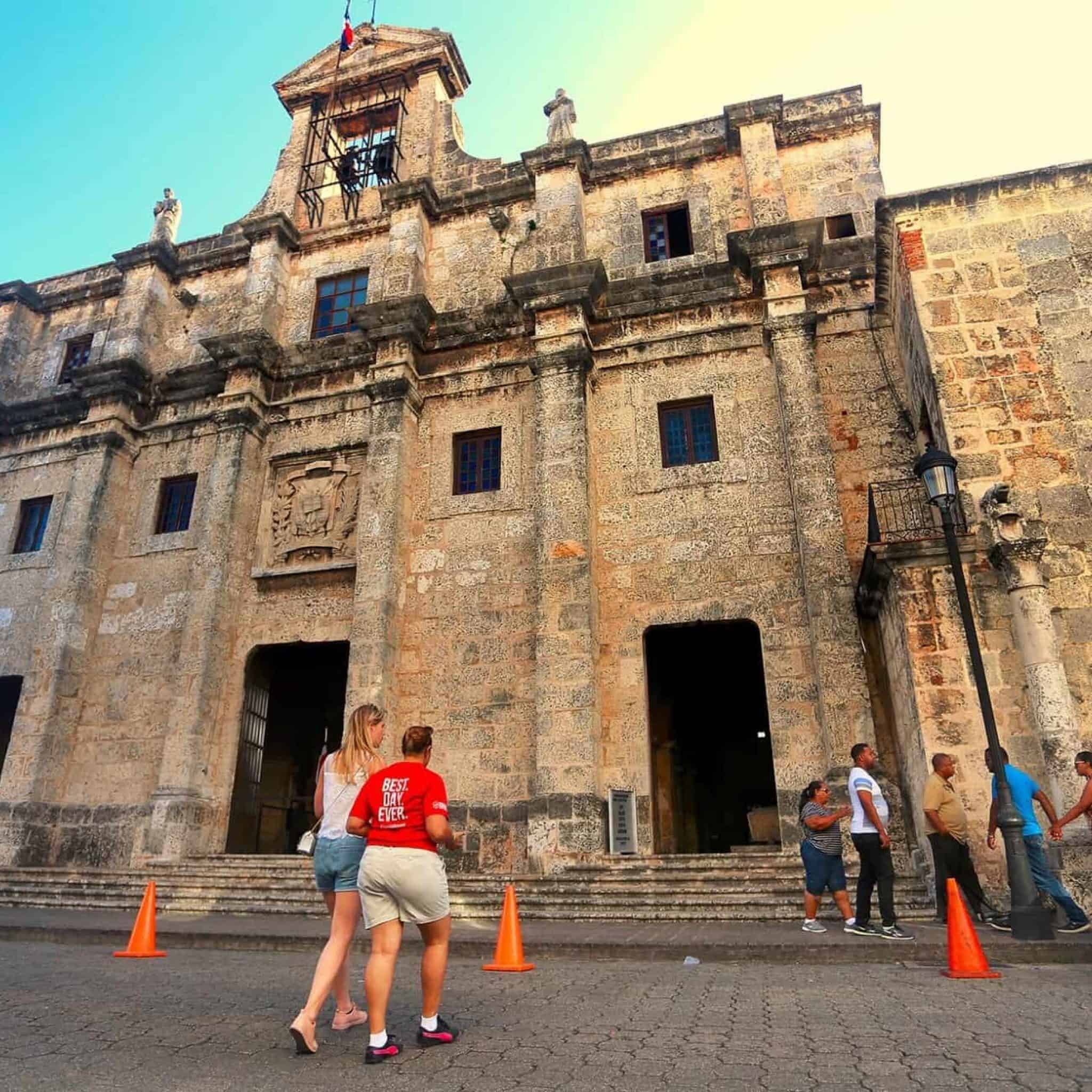 Theme parks at home can be full of invasive colors and made structures. Here in Punta Cana, we have a natural theme park looking to welcome you on an exhilaratingly wild ride. Glide down a zip-line with your feet rippling through the water, go cave diving, and when you feel like you can't keep your eyes open a moment longer, have a little siesta in the beachside hammocks.
Perhaps you're looking for a little more culture for the afternoon? Take a wander through real-life replicas of the homes of the ancient Taino Indians and the Español conquistadors.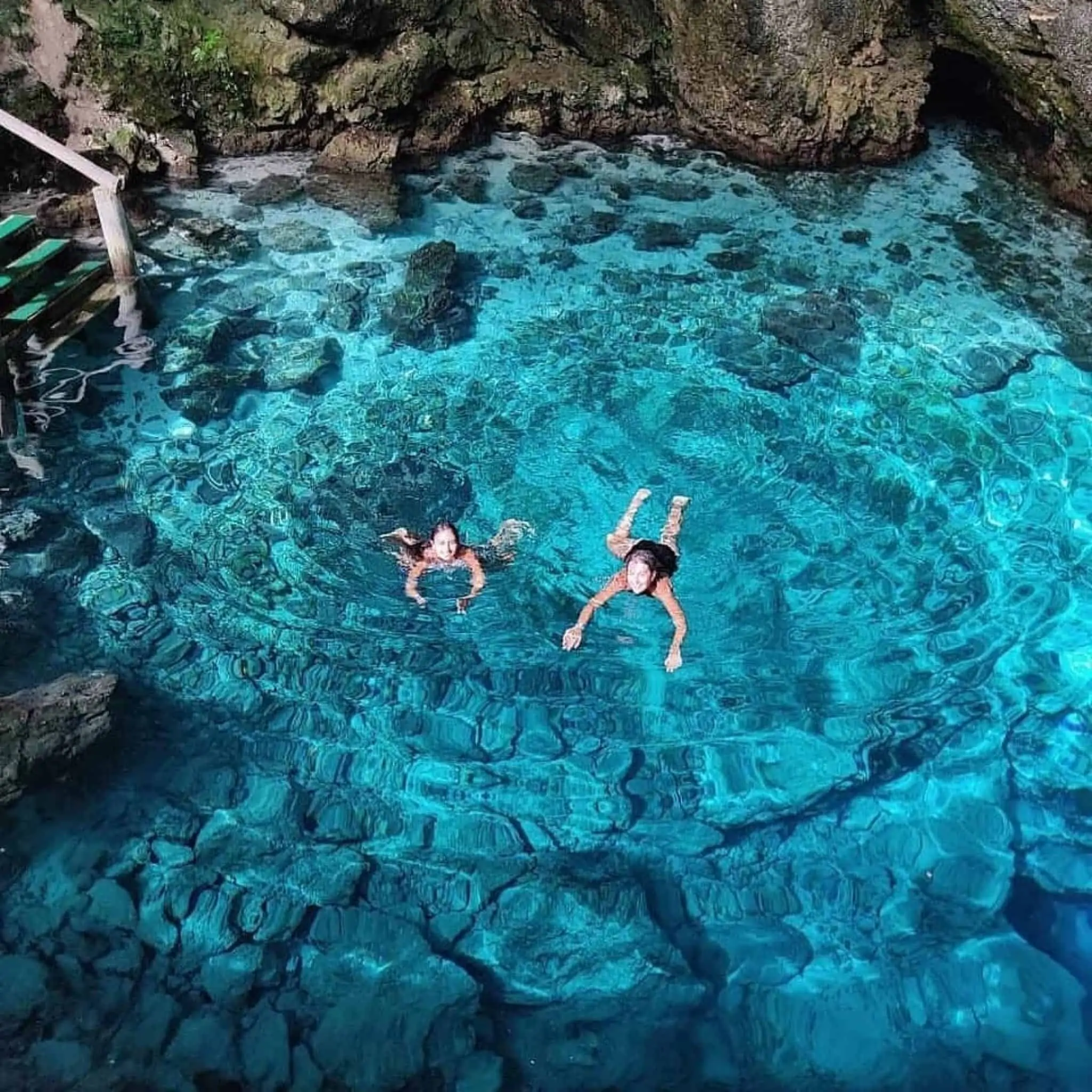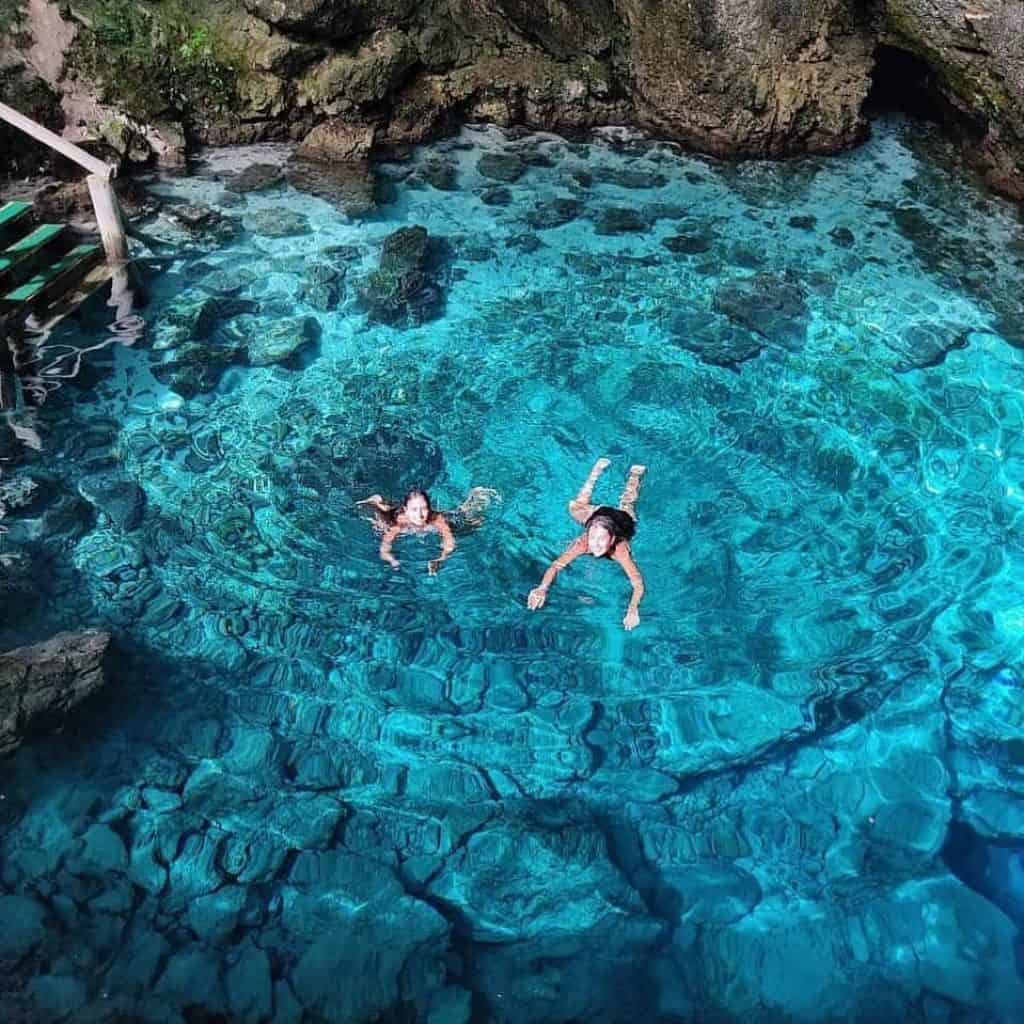 Animal Encounters for Everyone
The wind in your hair as you feel the unique connection to a beautiful horse beneath you. That is the experience you get when you go on a horseback riding tour along the white sandy beaches of Punta Cana. Whether you're an experienced canterer or a little nervous being on horseback, this tour is perfect for you. Enjoy this experience alongside a significant other for a romantic day away from home, or allow the whole family to appreciate playing with horses in the Caribbean.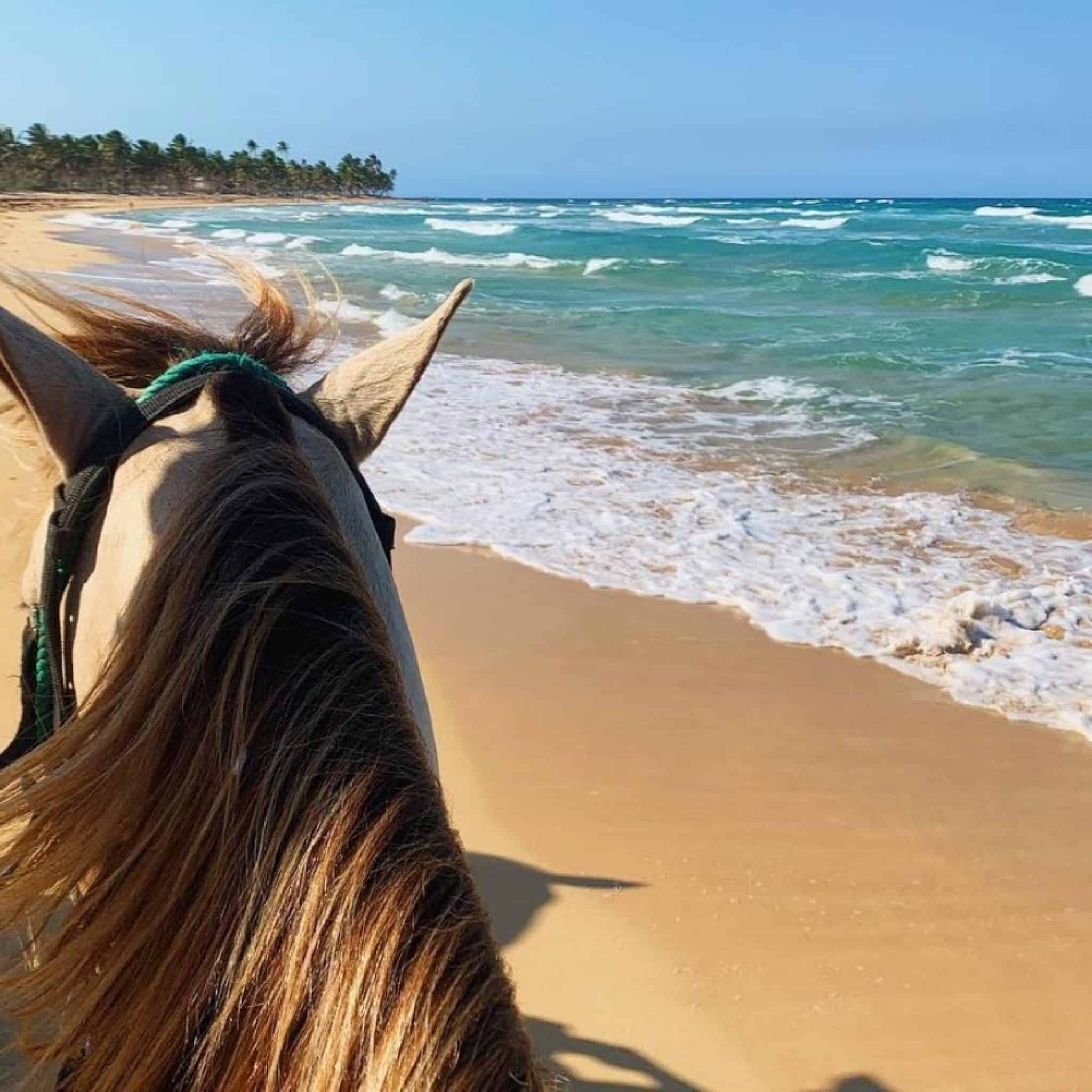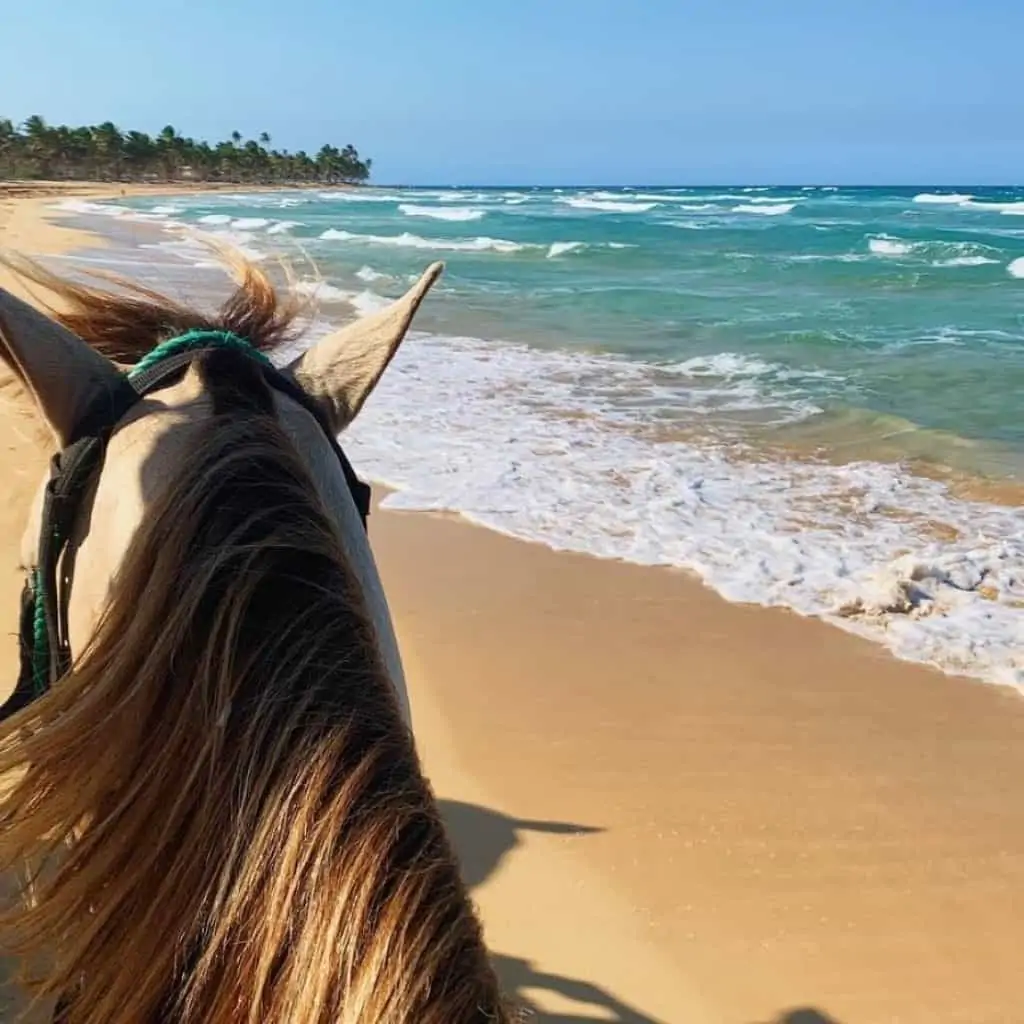 Is your favorite animal smaller than a horse and more likely to swing from tree to tree? Thankfully, Punta Cana's squirrel monkeys are friendly as can be and want to interact with humans that visit this idyllic 5-acre botanical garden. Part of this tour also allows you to appreciate the traditional way of living in the Dominican Republic.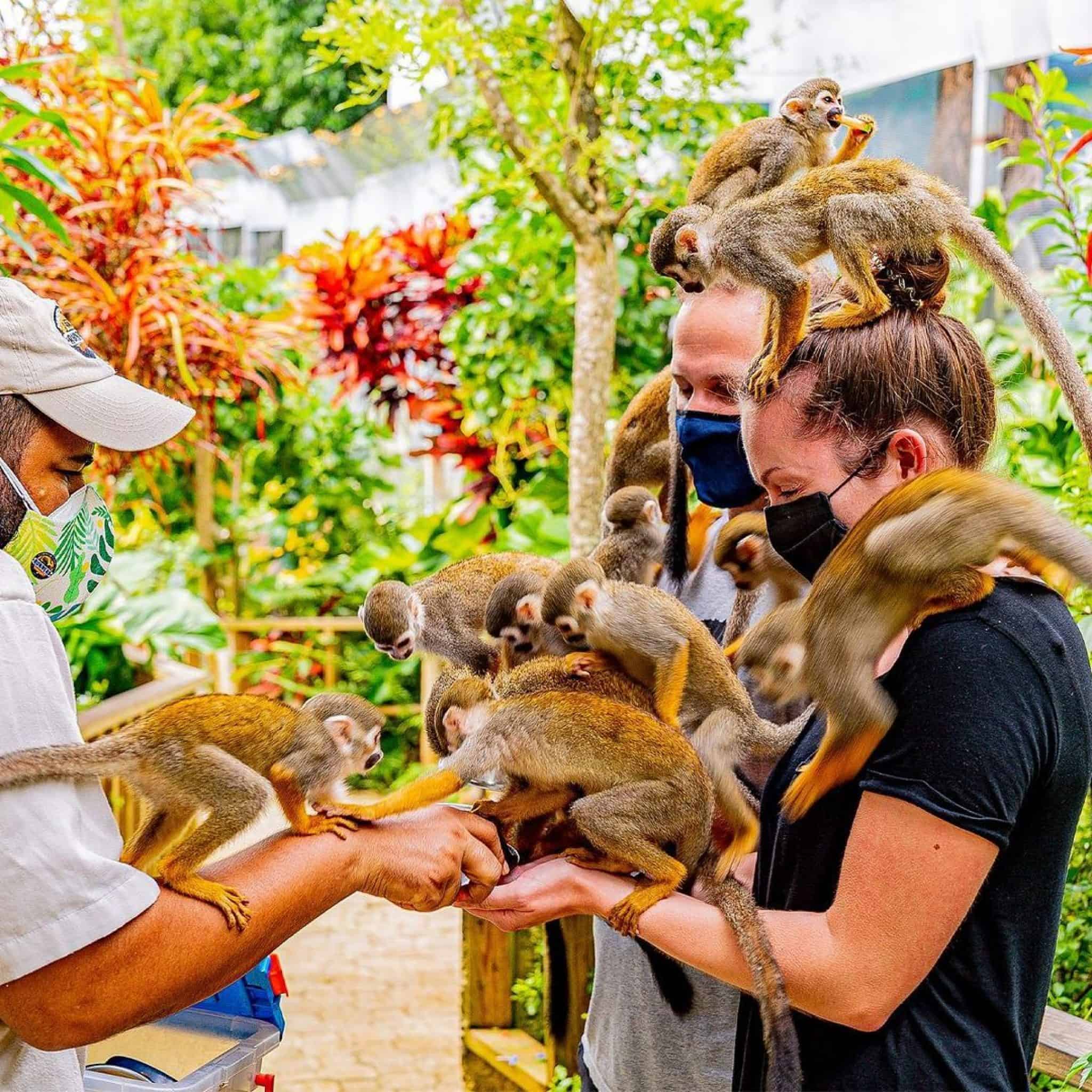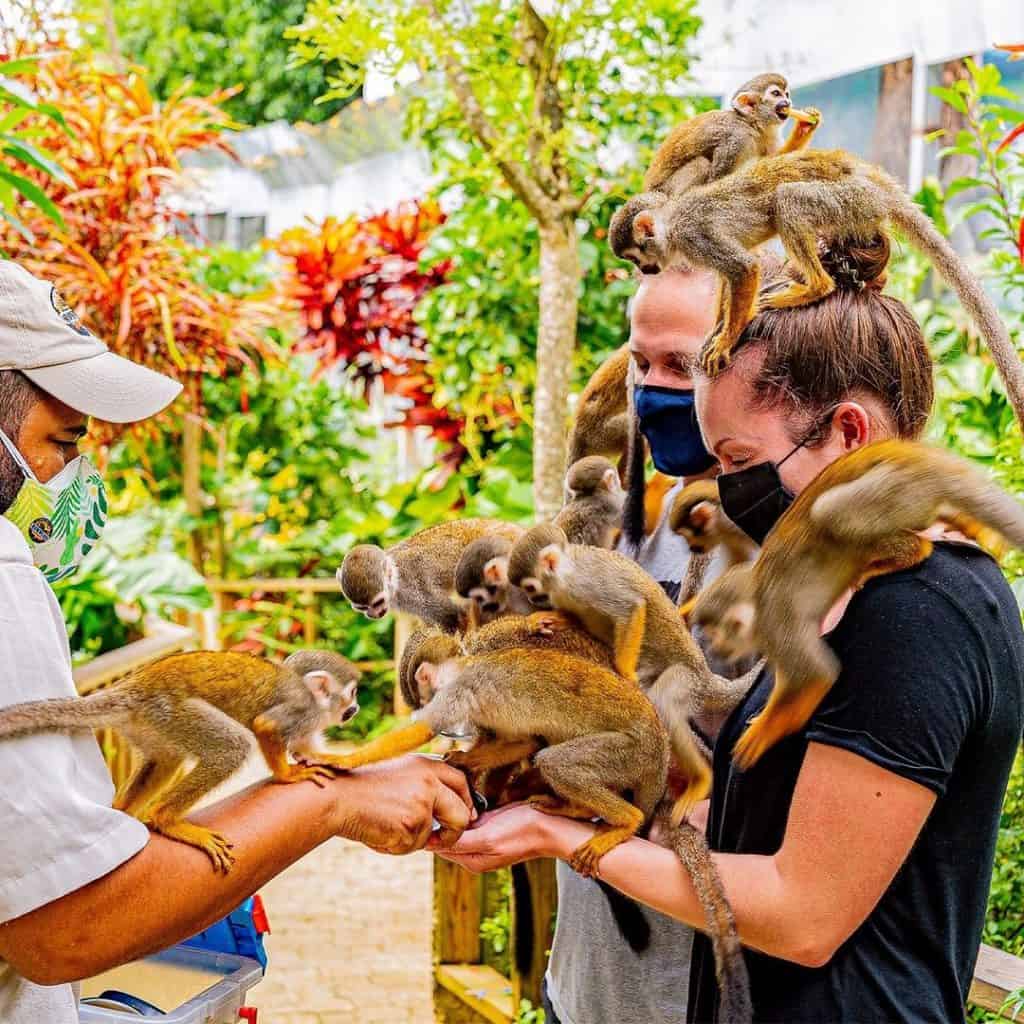 Dolphin Swim Adventure from Punta Cana
Have you always admired elegant dolphins diving through the sea? For many people, that experience happens by seeing these creatures from afar at the aquarium. You can finally join them in the splashing fun. Dolphins are social animals who cannot wait to show off for you, push you along a bookie board, and snuggle with you. Make your dreams of finally swimming with dolphins come true in Punta Cana.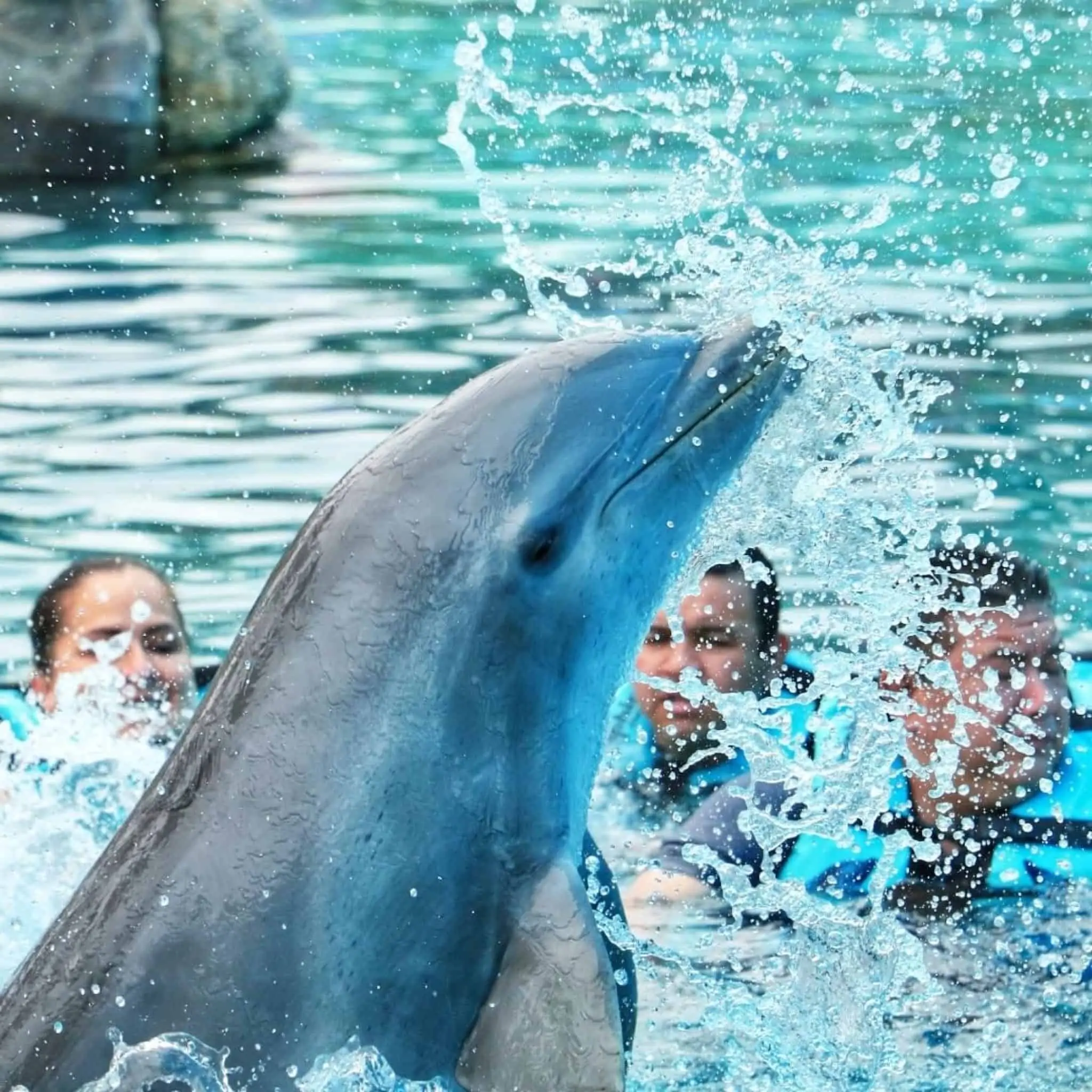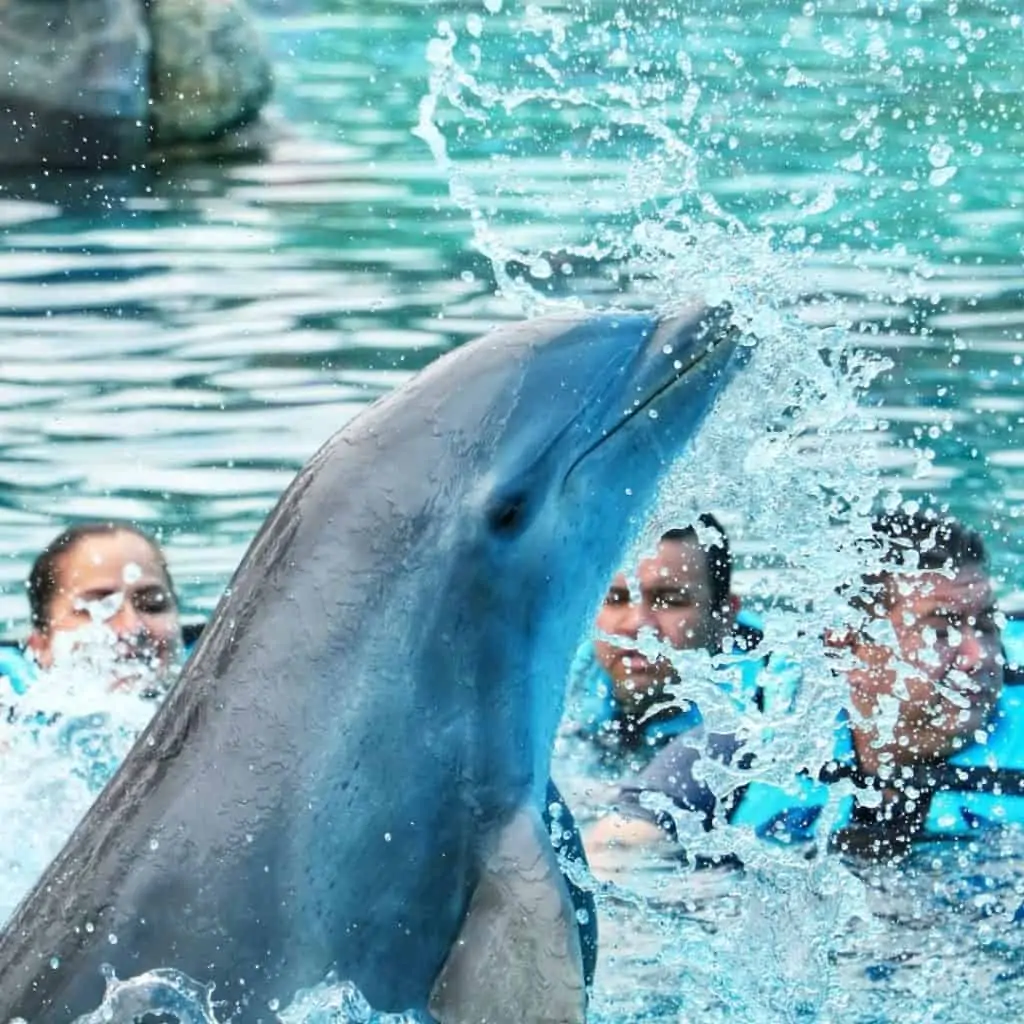 Local Things to do in Punta Cana
Visit (and eat) at Playa Blanca (White sand beach)
Vamos a la Playa Blanca! Our top tip, wait for a full moon and have a romantic meal for two at the beachfront restaurant, also called Playa Blanca. Whether you're here to catch up on your summer reading or want to play an exciting round of beach volleyball with the whole family, Playa Blanca is looking forward to hosting you. For extra social media cred, take a picture on the swing!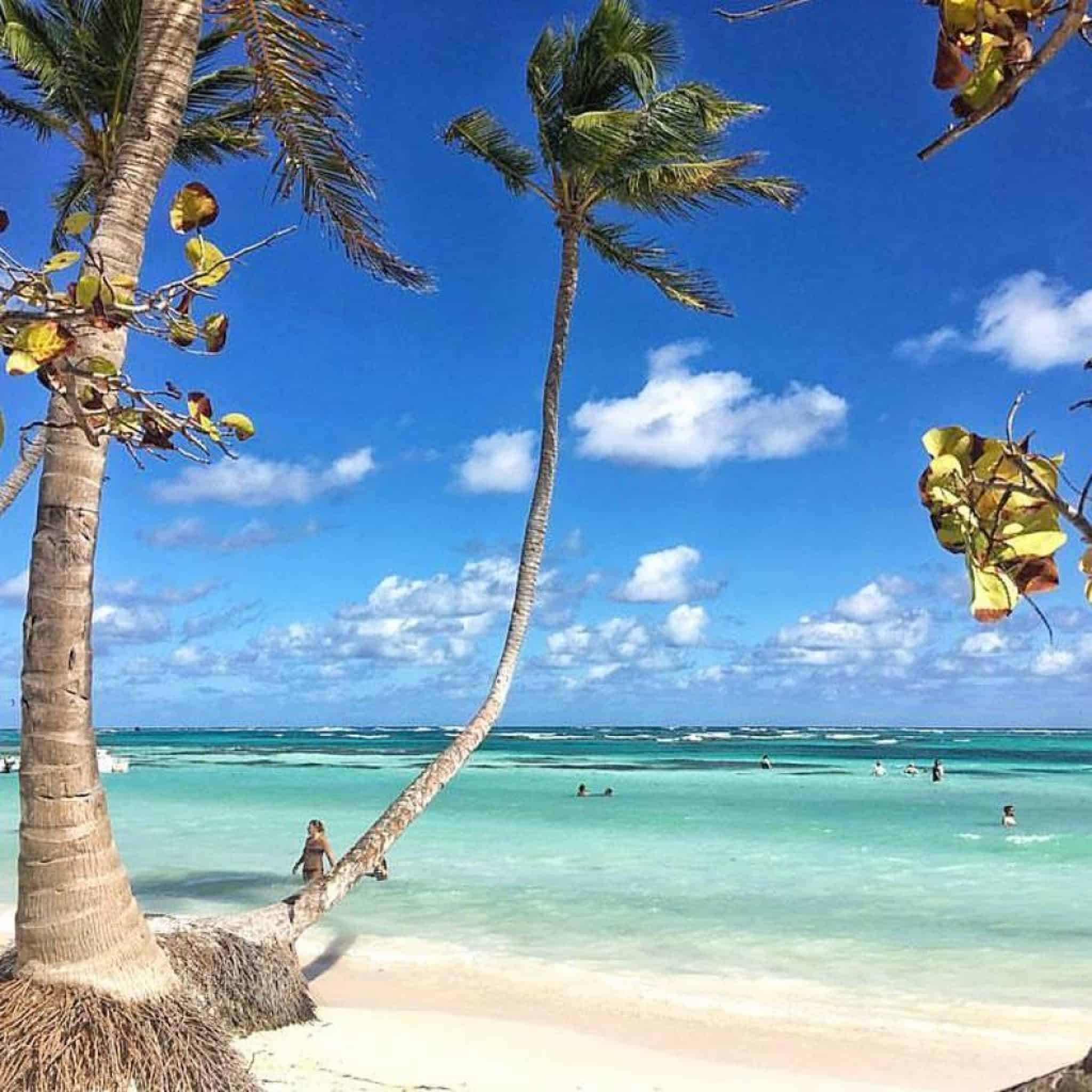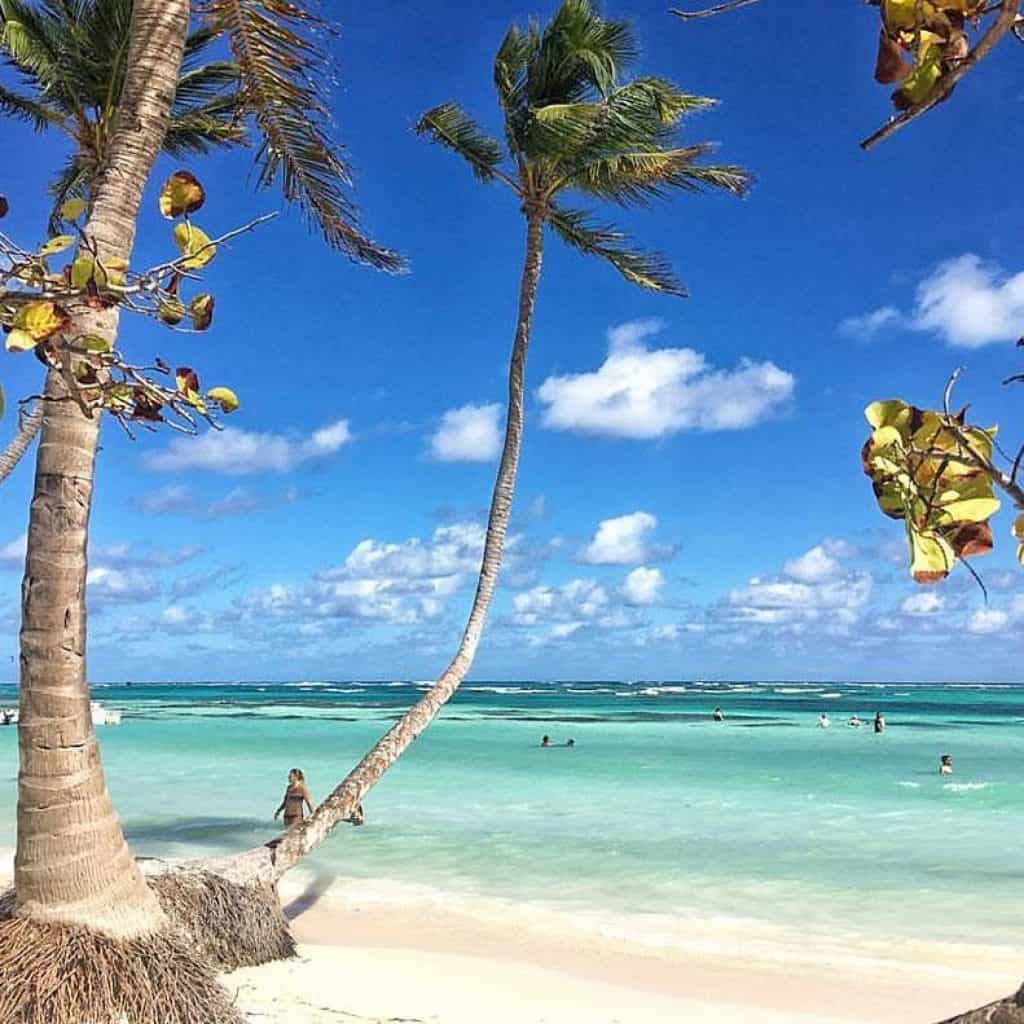 If you're after a truly luxurious experience, reserve space at the exclusive Pearl Beach Club. Relax in the infinity pool as the sun's rays dance across your skin. The restaurant specializes in Mediterranean, Tropical, and Asian flavors. An extraordinary fusion to delight your taste buds!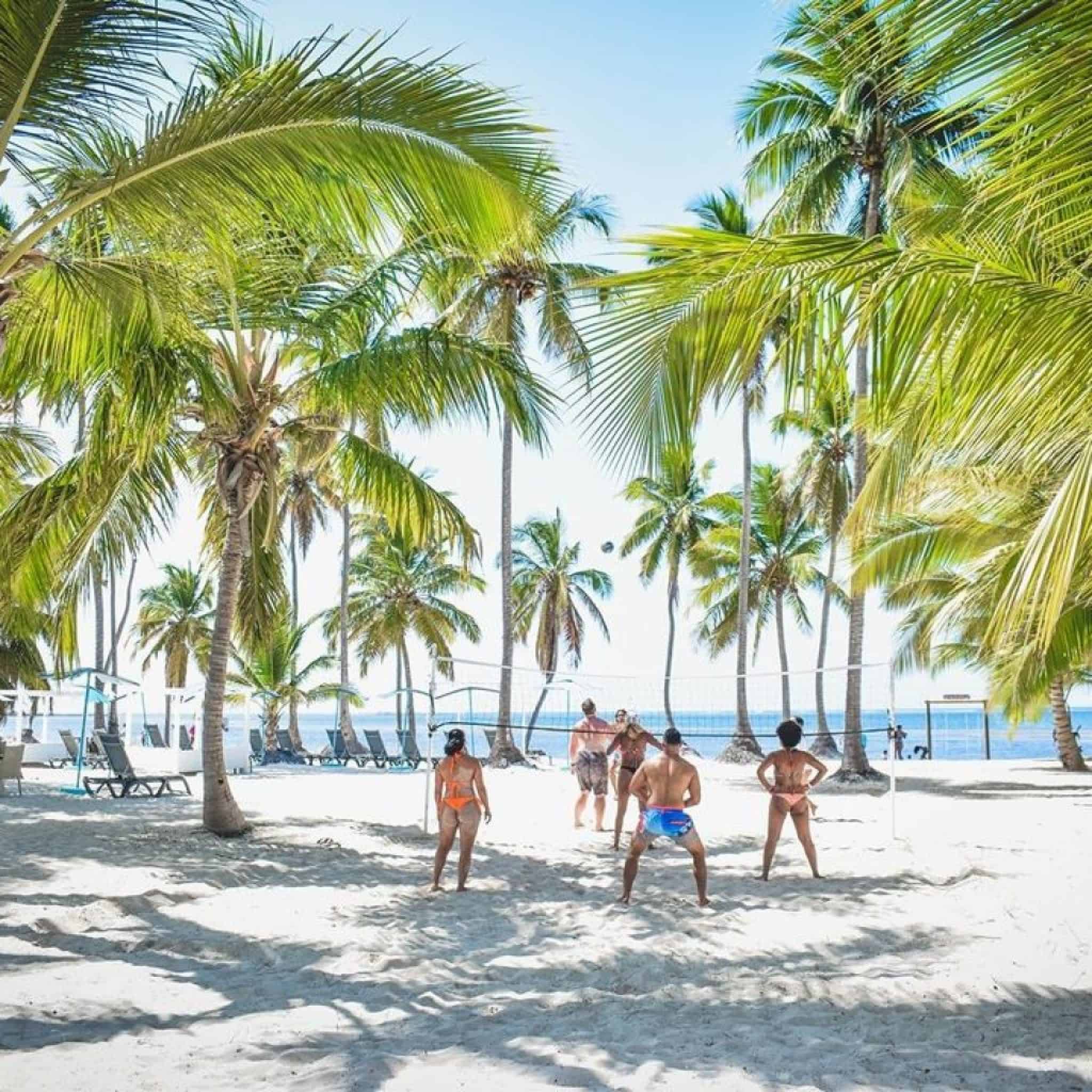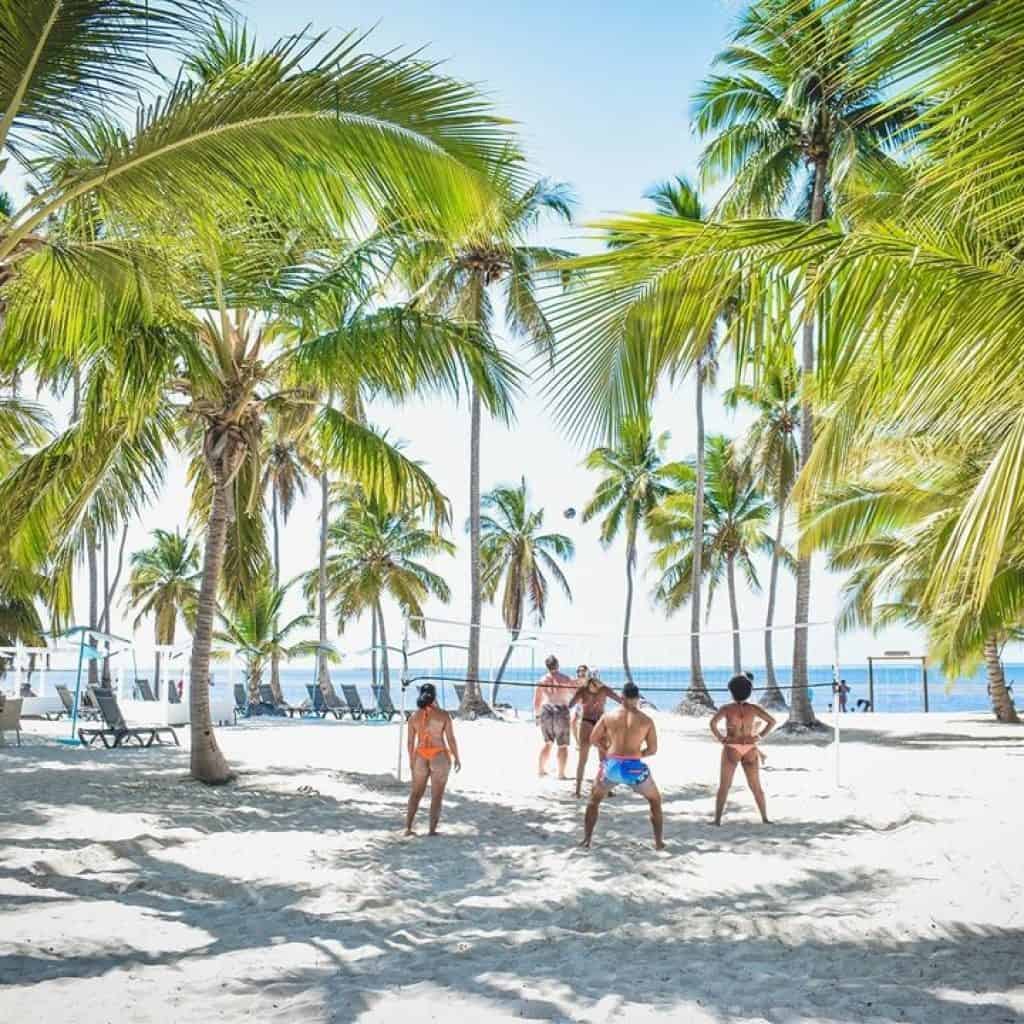 If ecotourism is more your vibe, Laguna de Bavaro awaits you. This hidden gem is a protected 3 square kilometer lagoon waiting to be explored by you, your friends, and your family. A plethora of flora and fauna call this place home. Kayaking, hiking, fishing, and bird watching? You got it!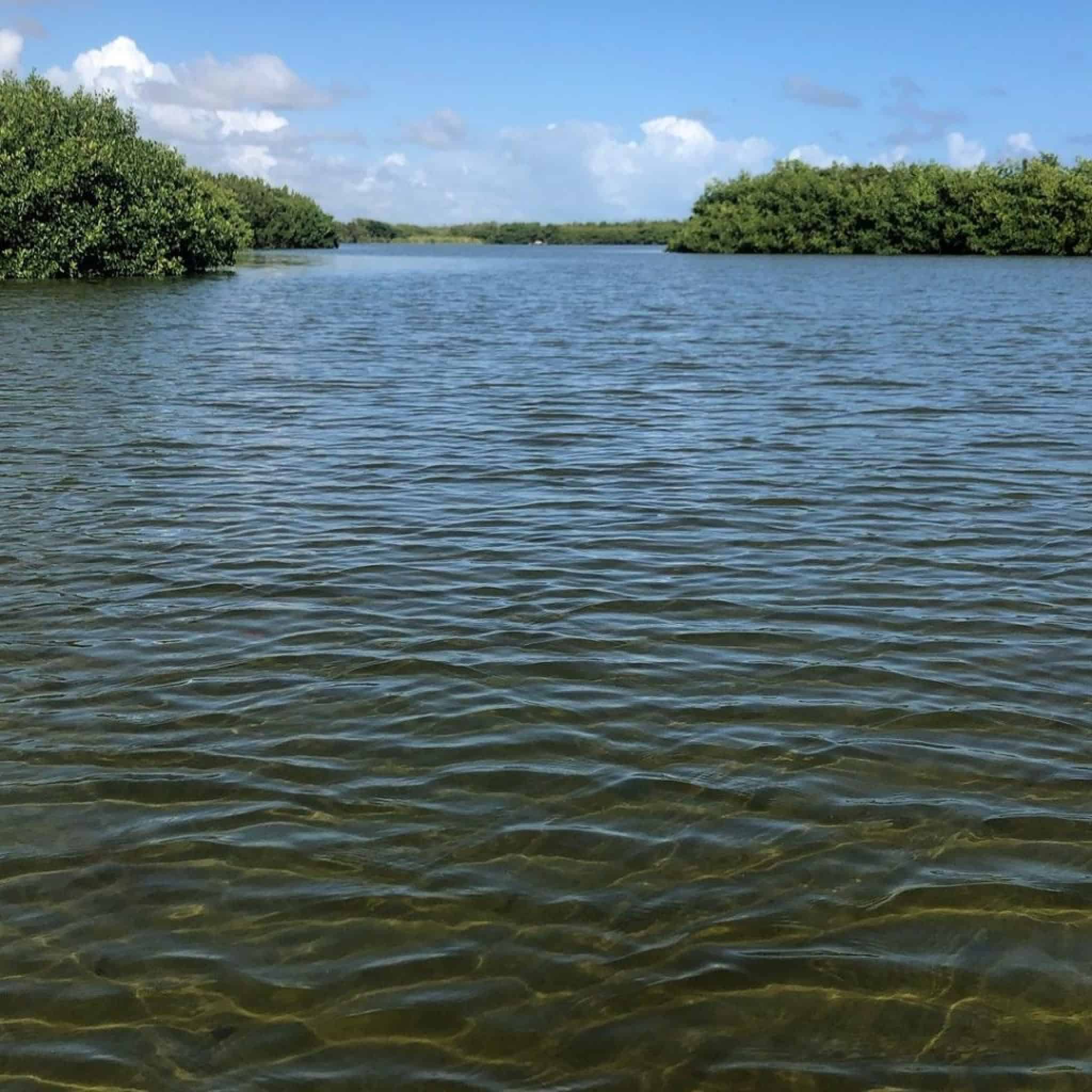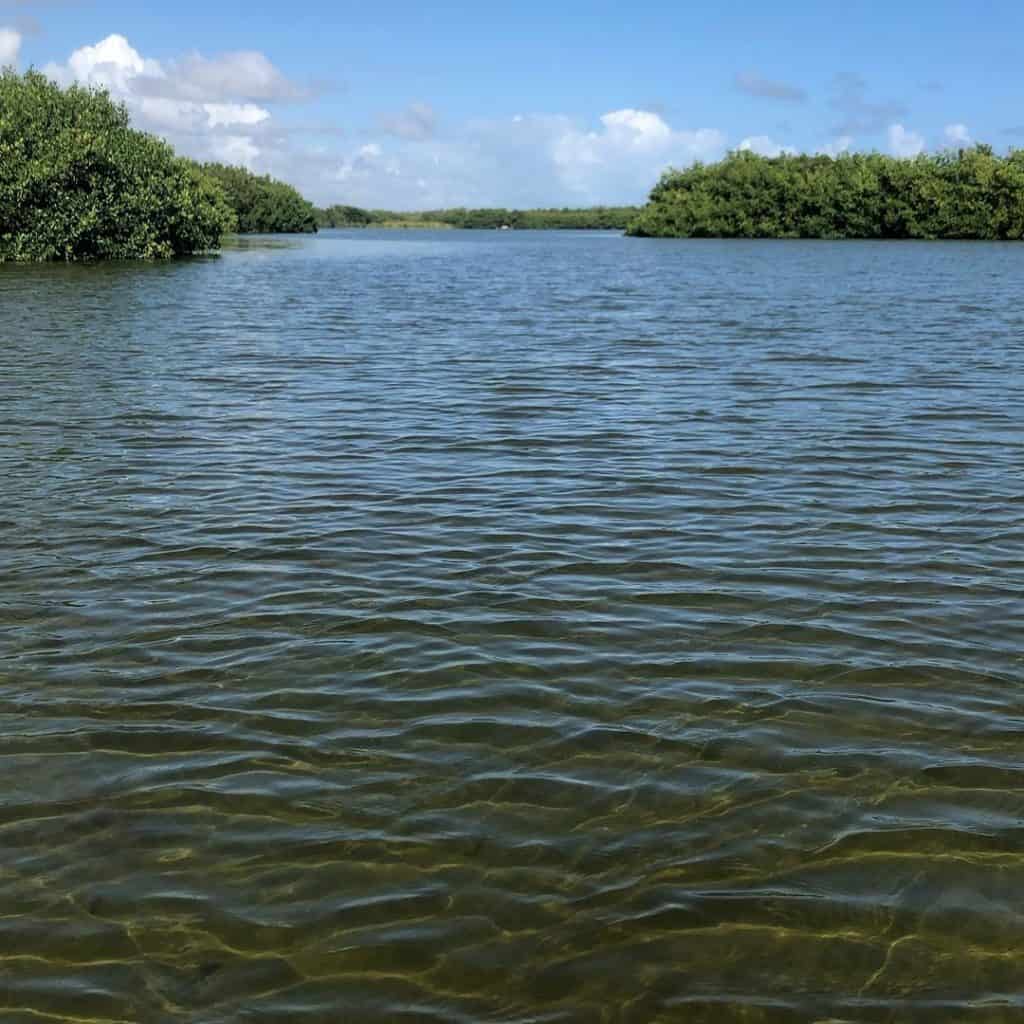 Clear, turquoise water and white sand are a recipe for a fantastic day at the beach. It is one of the few beaches directly attached to a surfing school if you need a helping hand. Since this is an unprotected beach, it allows for wonderful beginner surfing experiences.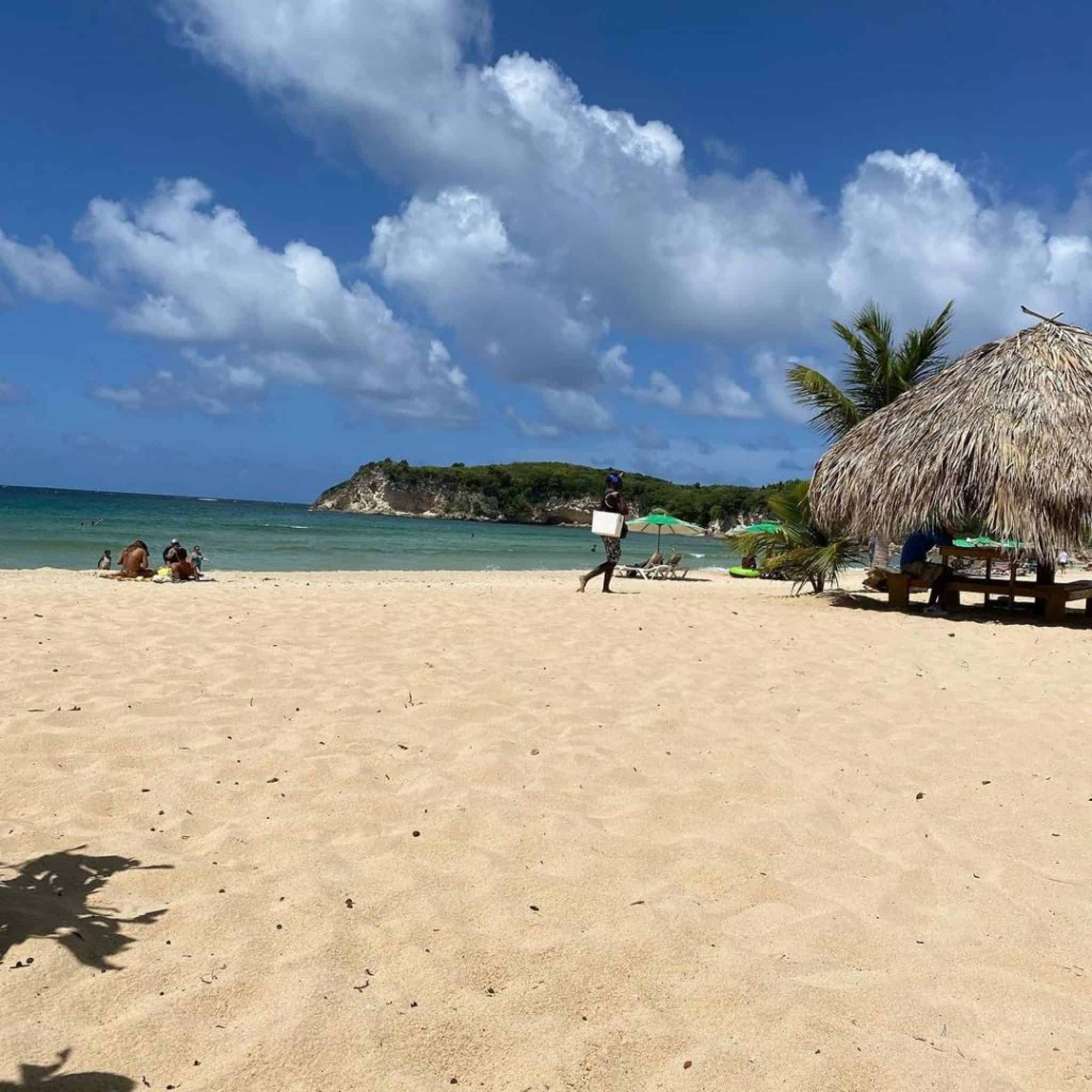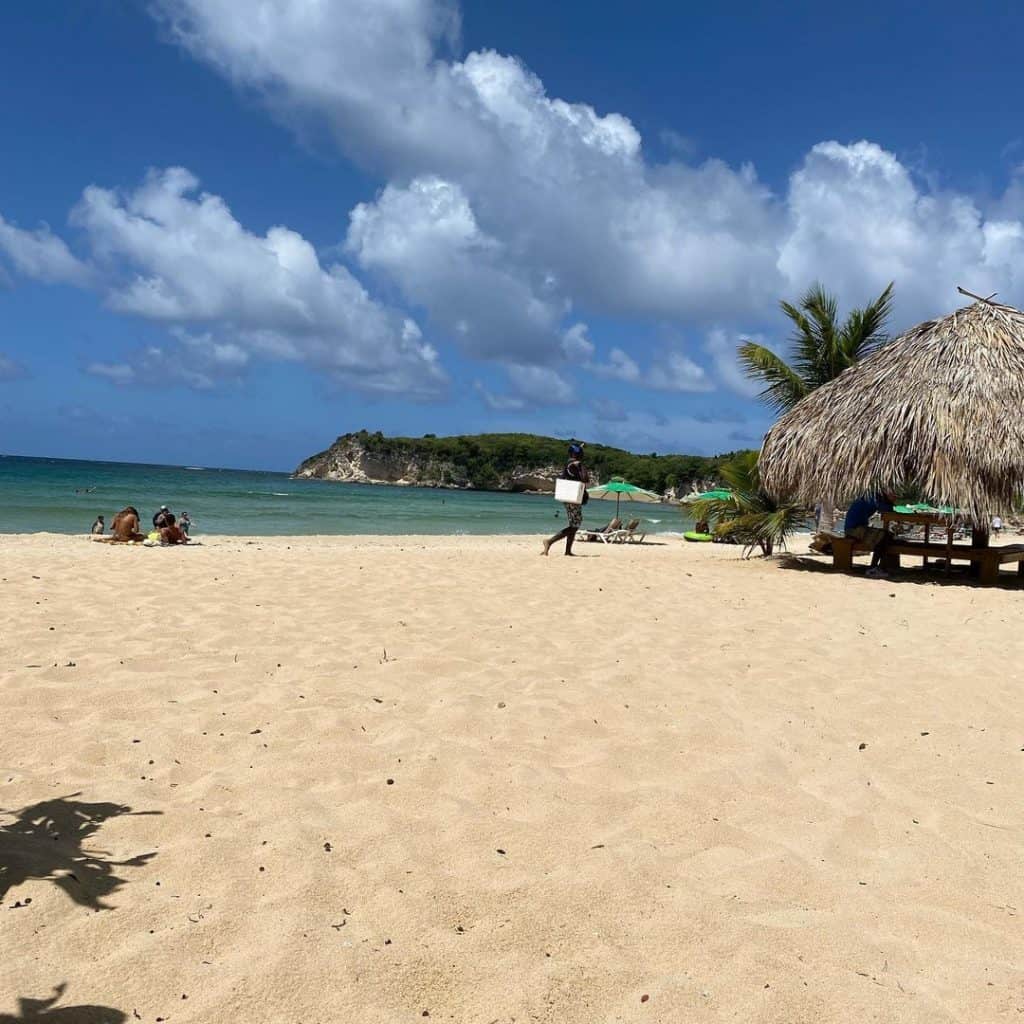 You can find some of the most authentic Italian food the Dominican Republic offers at Mamma Luisa. This restaurant gives a friendly neighborhood feel and is especially welcoming to large family parties: excellent service and deliciously fresh food. You'll have no problem being catered to as a vegan, vegetarian, or gluten-free person. Try the pasta with mushroom sauce!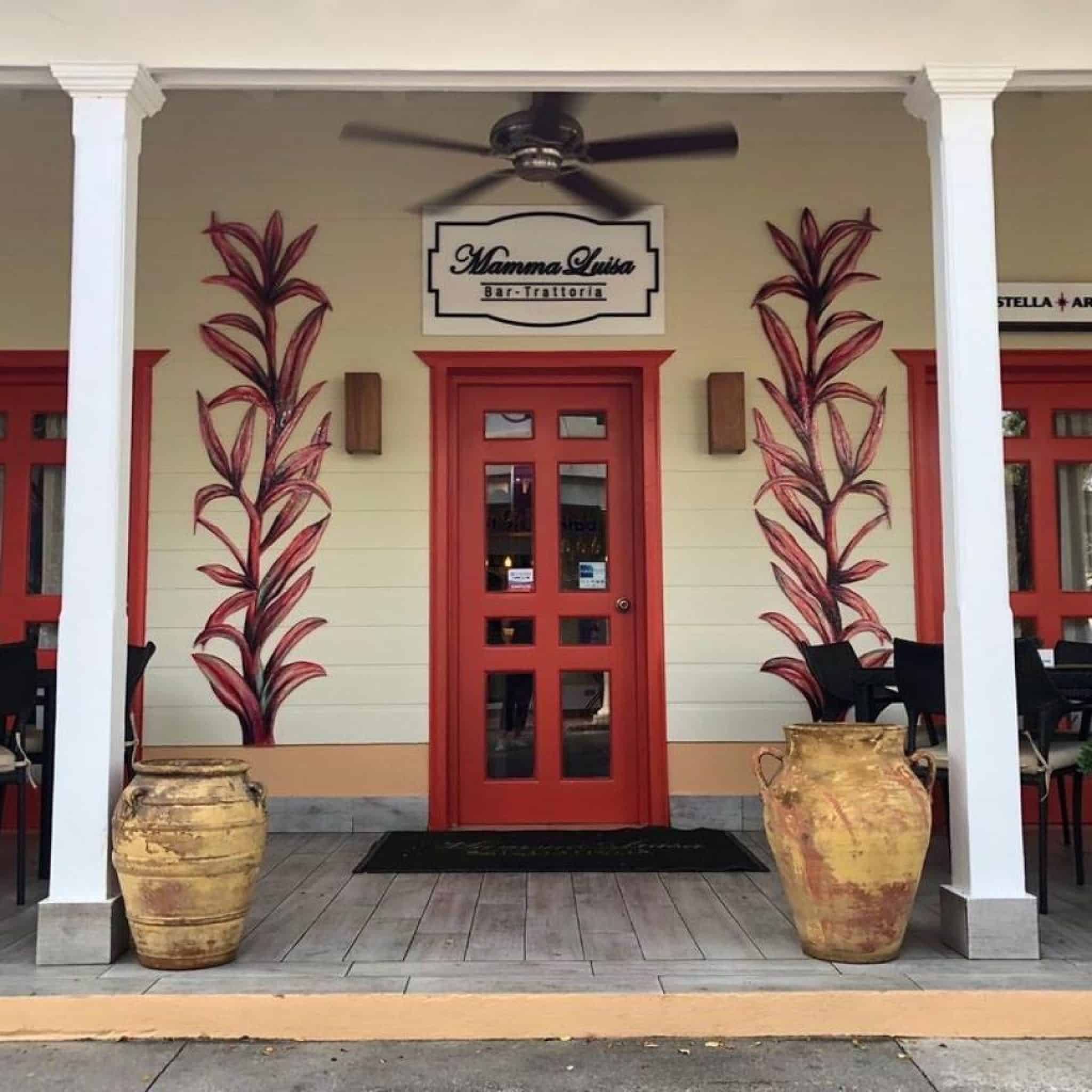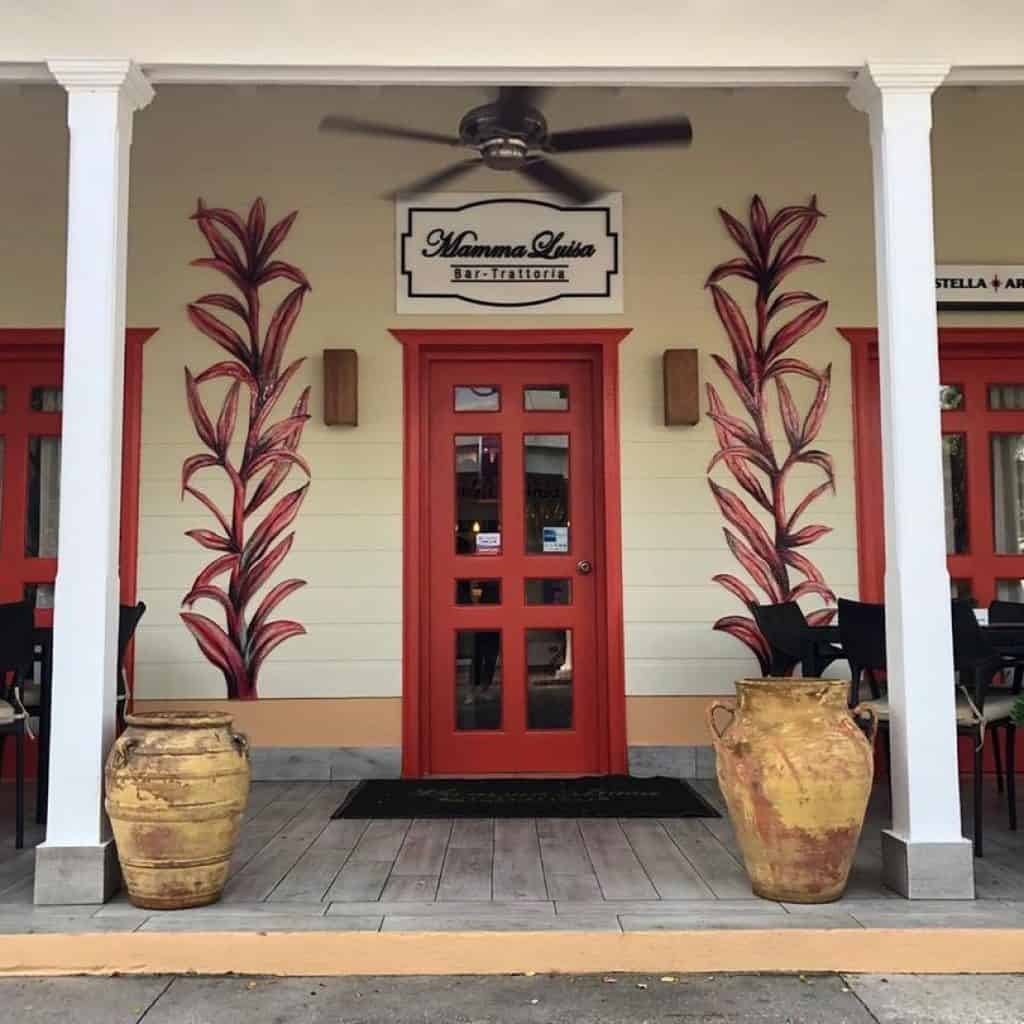 Have dinner at SBG Punta Cana (Formerly Bachata Rosa)
Do you have a special occasion you want to celebrate while you're enjoying your time in Punta Cana? Dinner at Bachata Rosa has the best ambiance with lovely decor and delicious food. Walk in through an old school bus (yes, you read that right) and settle in for a delightful glass of wine at the bar before getting seated at your table by your attentive server. Bachata Rosa is fine dining at its best.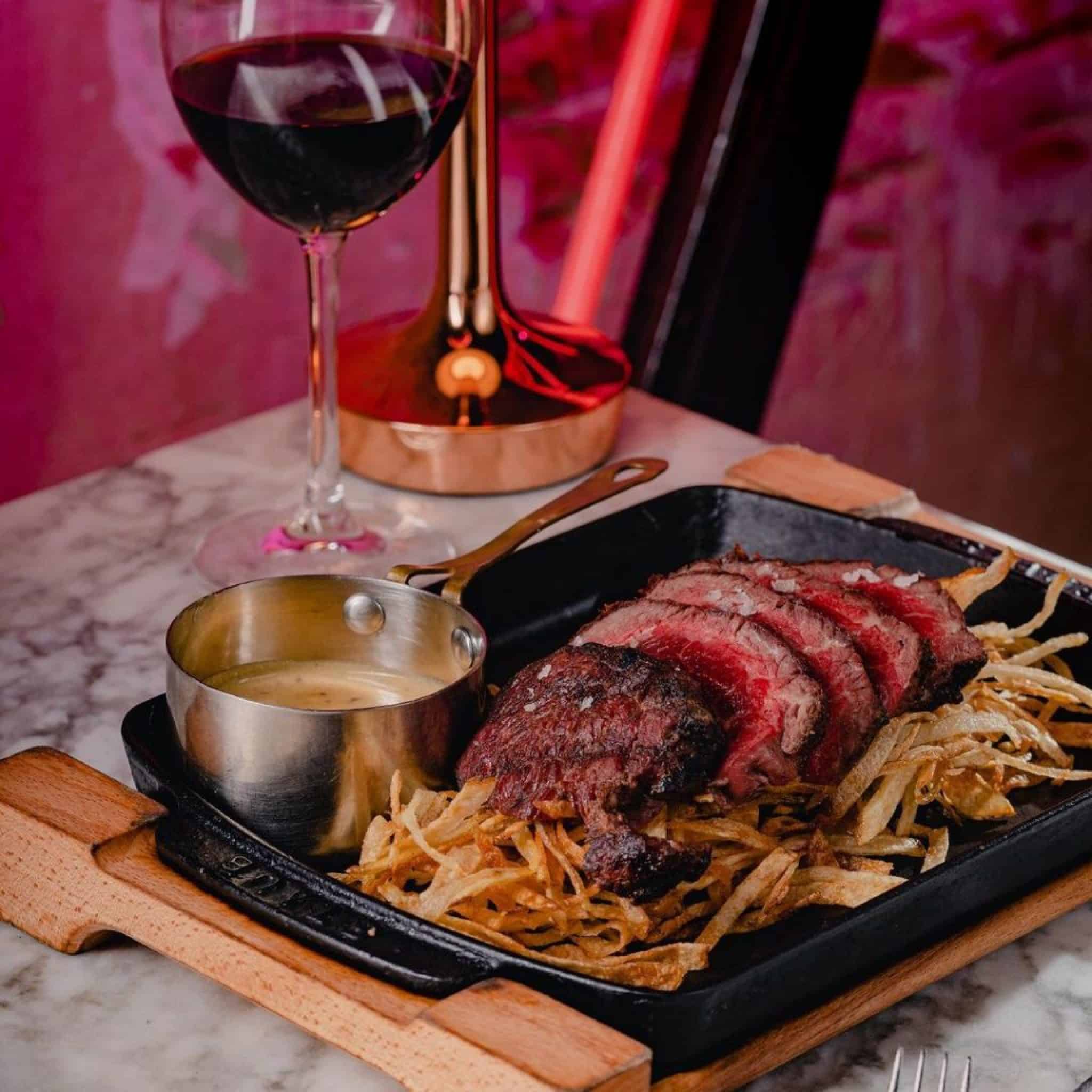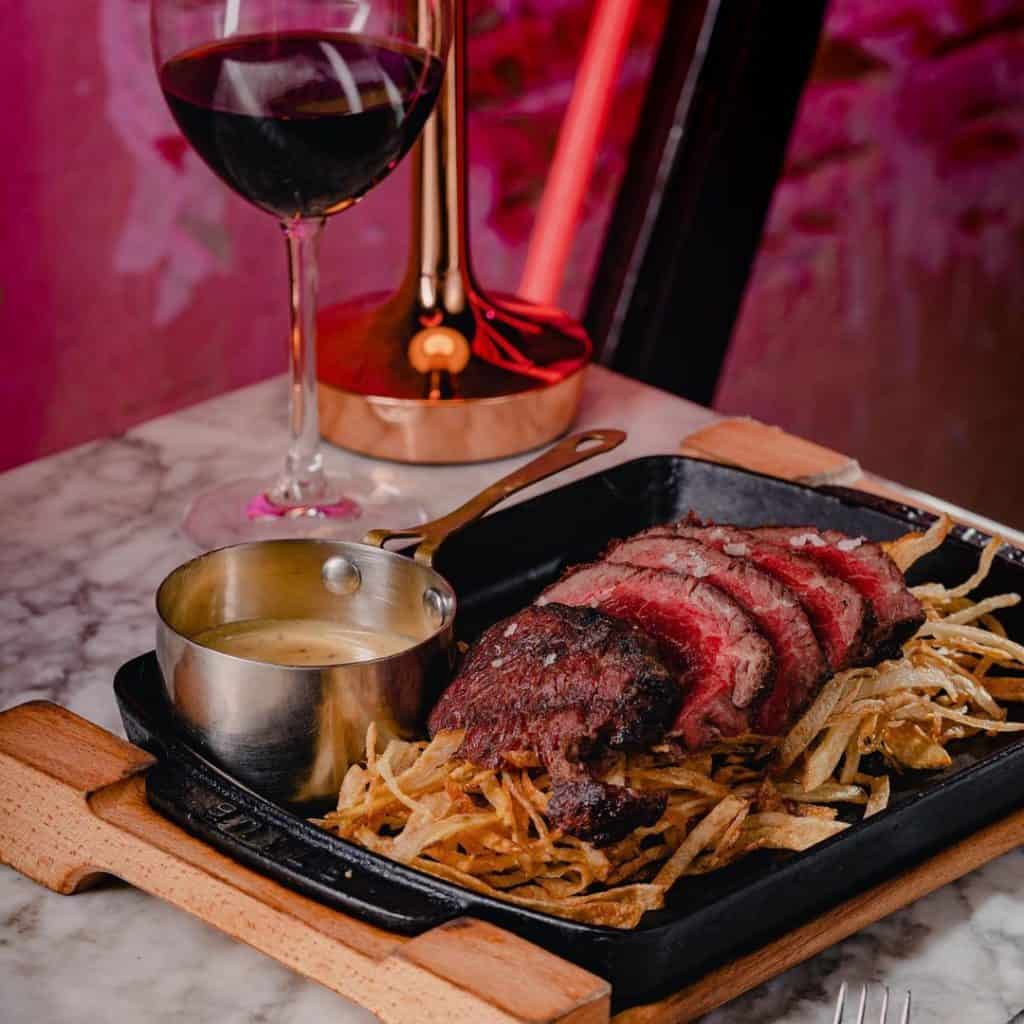 You've explored the beaches, taken a few excursions, and dined at some spectacular restaurants. What else is missing from the perfect vacation? Do you fancy a little bit of shopping while you're here? High-end Blue Mall has all of your favorite international shops and a few you won't find back home. Enjoy the air conditioning while you pick out some souvenirs to bring back home to friends and family, or pick out a new outfit to wear for a night on the town. The best part? Many hotels will be able to provide a shuttle to Blue Mall so you can shop till you drop.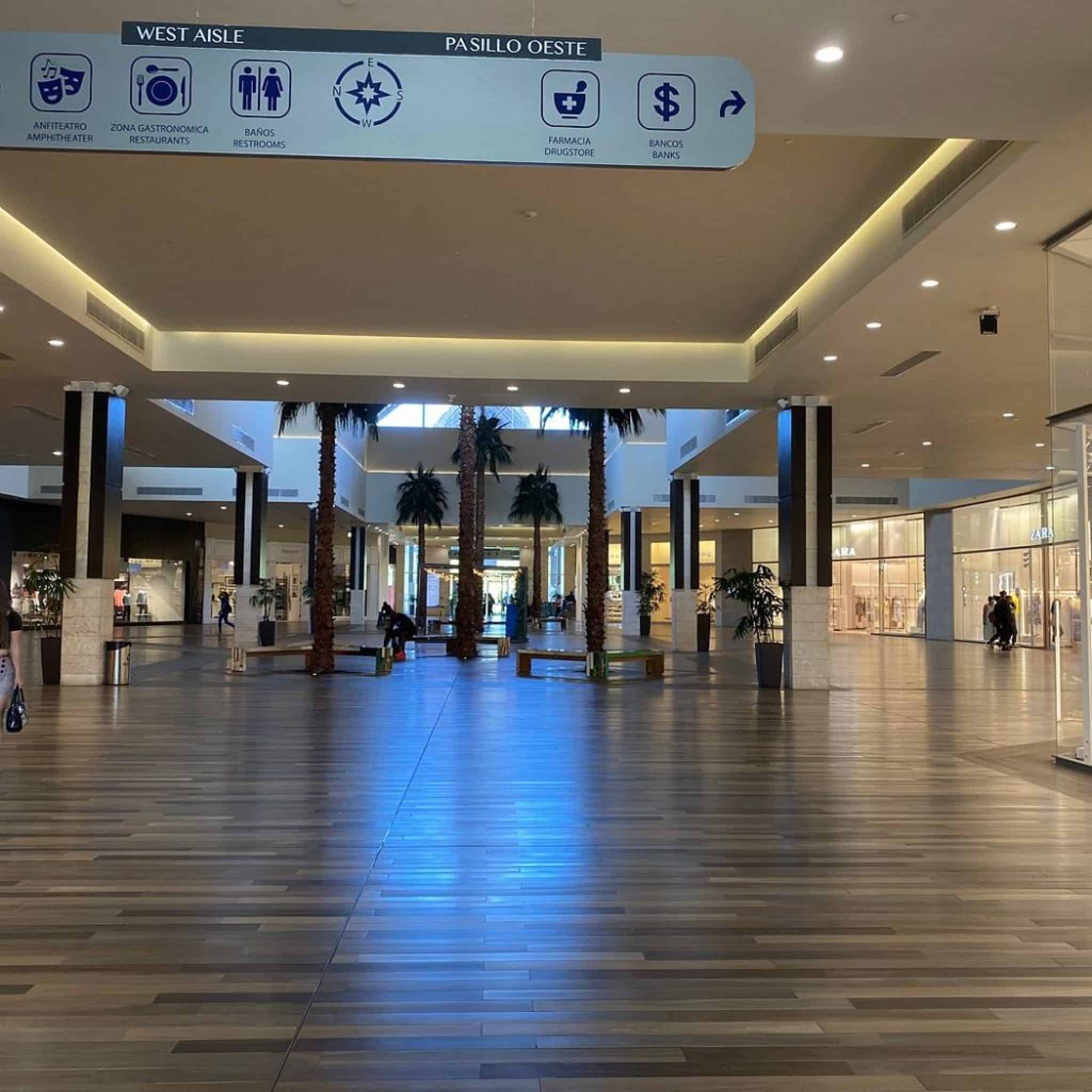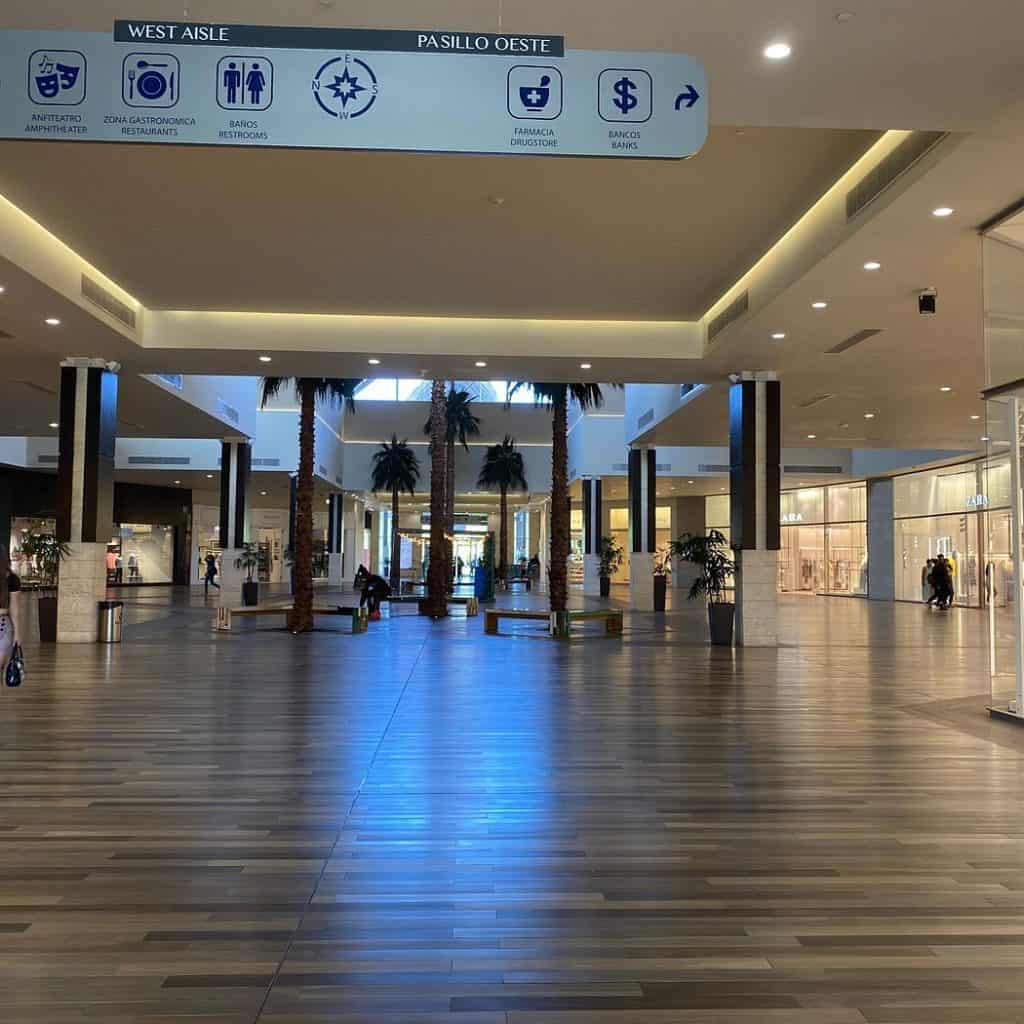 Punta Cana Adventures
At Punta Cana Adventures, we have made it our mission to show you everything Punta Cana has to offer for you, your family, and your friends. Don't forget; there is plenty of fun, free things to do in Punta Cana. We hope you have found something fun and exciting to do in paradise. Enjoy your stay!