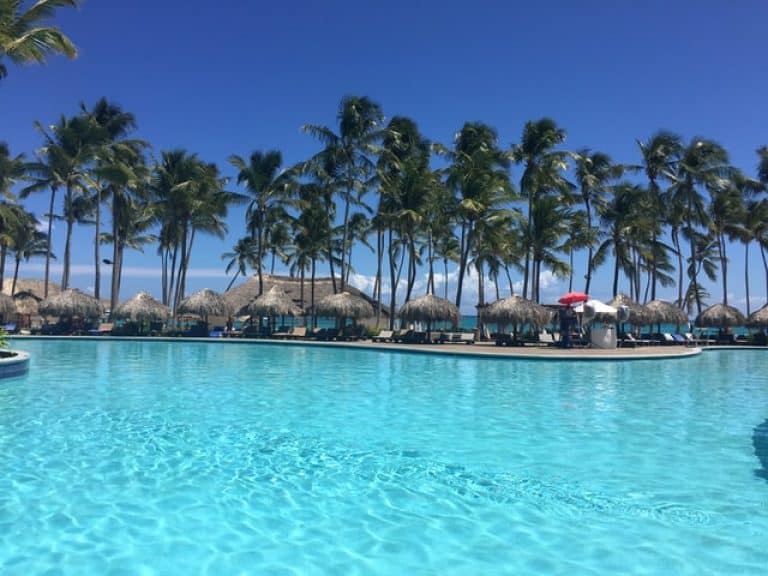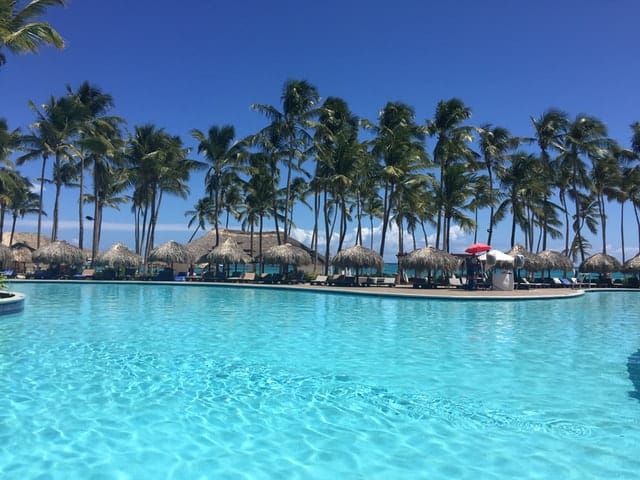 Why you shouldn't worry about Punta Cana's safety
With some recent news headlines claiming the area isn't safe, it can be hard to know what's true and what's not. As an avid traveler and self-proclaimed beach bum, I know how easy it can be to panic over these sorts of things, so I want to reassure you that Punta Cana is one of the safest places on Earth when it comes to tourists like you and me.
Punta Cana is a safe as it gets

The beach, clear waters, and amazing resorts make it easy to fall in love with Punta Cana. But, we've noticed many tourists are worried about safety. They question if it's safe to visit Punta Cana as a tourist. To answer that question: Yes, it is very safe! There are precautions all travelers should take but these steps apply just as much at home as they do in other countries.
There are more crimes in Miami, Florida than in Punta Cana

Contrary to popular belief, travelers don't need to feel unsafe in any part of Punta Cana or anywhere else in Dominican Republic. In fact, there are more crimes committed in Florida than in any other US state. Still not convinced? Visit Numbeo, a website dedicated to helping people understand how safe it is to live and travel abroad based on statistics on crime and quality of life, to get accurate numbers and insights on where your next vacation should be!
Book the top Punta Cana Excursions
Safety concerns are exaggerated

The Dominican Republic has a well-deserved reputation for being one of (if not the) safest destinations in all of Latin America. In fact, it's so safe that according to Forbes, you are more likely to be killed by a vending machine than murdered by an assailant. While it is unlikely that visiting tourists will ever have any reason to need to contact law enforcement during their trip, there are a few instances when one might encounter local police, such as at airports or other checkpoints along roadways. And, if something does go wrong while vacationing in Punta Cana then rest assured knowing that 9-1-1 is available 24/7 —no matter where you're calling from.
Book your Excursions & Tours in advance. We provide roundtrip transportation from all hotels in Punta Cana.
No Payment Required - Schedule your activities today using our pay later option!
The Safety precautions in Punta Cana are easy to follow

As with any foreign destination, be aware of your surroundings and make sure to only go where you know it's safe. Here are some tips for how to ensure your trip is as safe as possible: • Don't walk alone at night. There are certain parts of towns that become deserted after dark, but if you're ever in a situation that makes you feel unsafe—even if it isn't dark out—get in a taxi or hail a taxi if necessary. It may seem expensive at first, but feeling safe is worth every penny. • Be smart when it comes to drugs and alcohol: If something feels off during your evening activities, don't do it.
Using your intuition on vacation can help keep you safe

We all know that traveling to a foreign place is an opportunity to get out of our comfort zone and experience new things, but if something seems unsafe or weird, trust your instincts and don't go. Unfortunately, when we travel we're more vulnerable than usual (especially if we're not familiar with where we are), so it's important to take extra precautions when it comes to personal safety.
Book the top Punta Cana Excursions
Pickpockets and Mugging risks

The incidence of petty theft in popular tourist destinations is definitely something to keep in mind if you're planning a trip, but it can be overblown. Certainly there have been instances of tourists getting mugged or pickpocketed, especially at night or when they're alone. But as long as you take precautions and don't put yourself in risky situations, your odds of getting robbed are extremely low.
Are there any terrorism risks in Punta Cana?

Let's put your fears to rest. There is no history of terrorism in Punta Cana, which is well-known as a tourist destination and has a strong reputation of being safe. As such, it may surprise you to learn that there are security guards everywhere in public areas (e.g., beaches, hotels, airports). However, since these guards were hired by hotel chains rather than local police forces or governments, they do not necessarily have jurisdiction over any crimes that occur off hotel property.
Book the top Punta Cana Excursions
Punta Cana is as safe as most places, and even safer!

Since 2015, a popular question asked by tourists considering their trip to Punta Cana is is it safe? While no place on Earth is perfectly safe for tourists, statistically speaking there are far more dangers in your hometown than in Punta Cana. It's a cliché but an important one: if you don't go looking for trouble then trouble won't find you! The most common risks facing travelers (both local and international) are theft, accidents, and natural disasters.
We also write an article on the top myths about Punta Cana's safety.