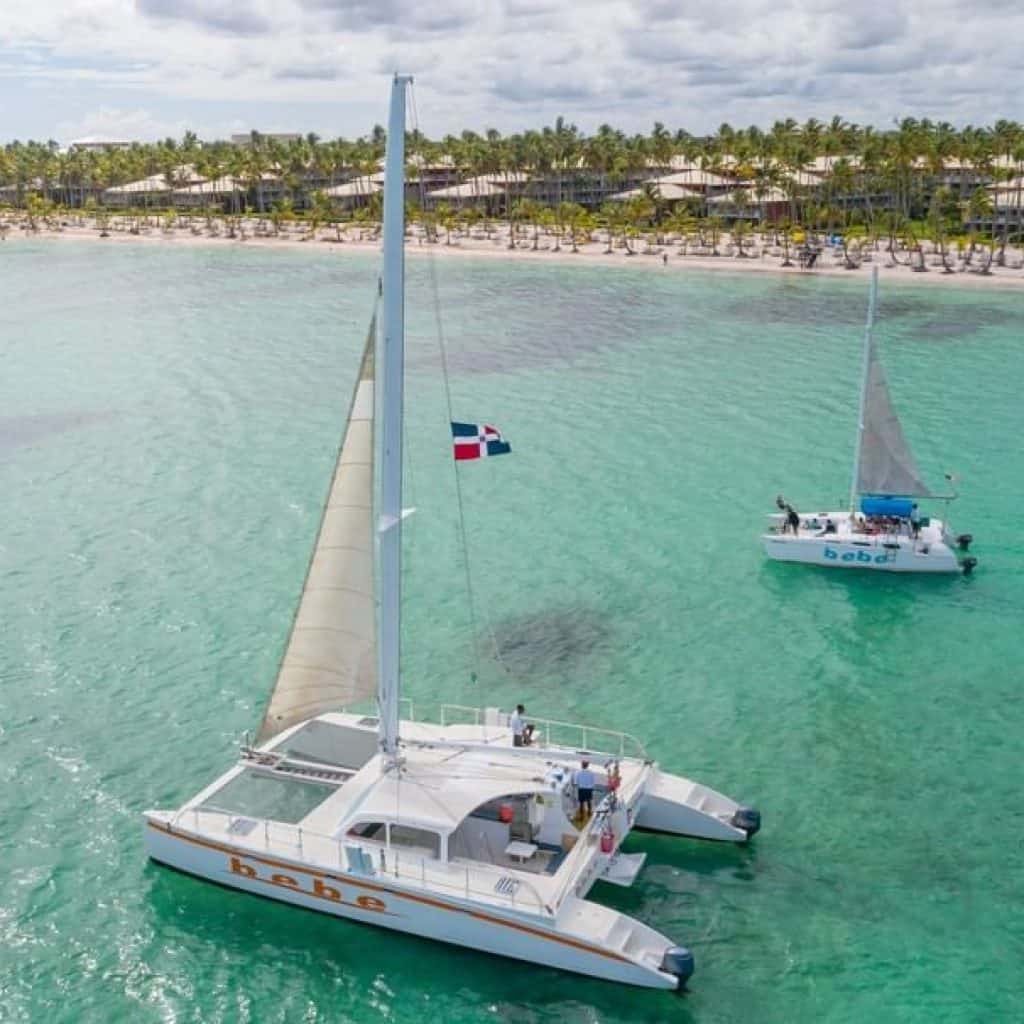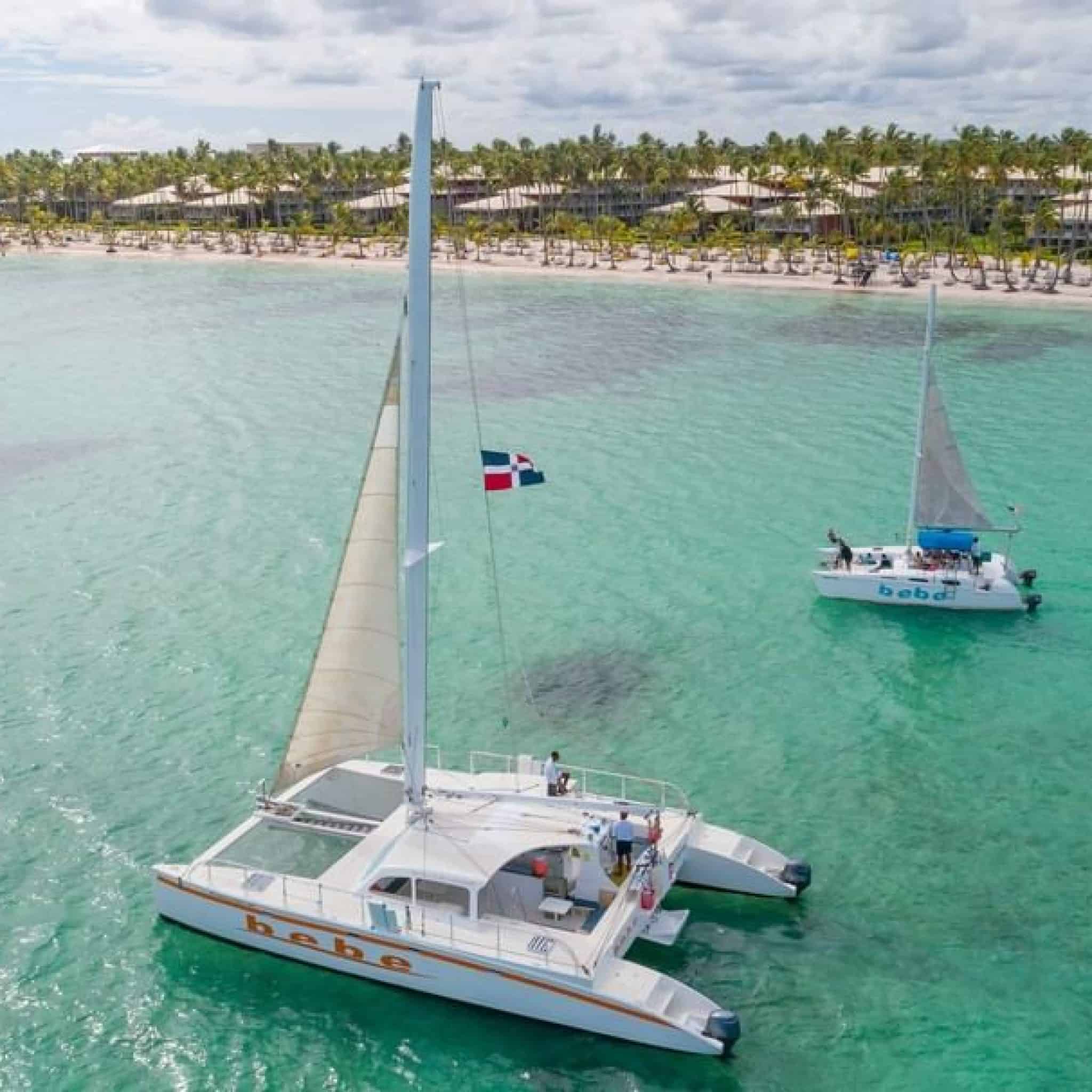 Bebe Catamaran Party Boat Punta Cana
Booze Cruise Punta Cana is only for people who love great music, friendly people, delicious tropical rum cocktails, and a great party under the tropical sun!
We will take you out where you will witness panoramic views of the Atlantic ocean in Punta Cana. You will experience this world-famous fishing and tourist destination as you cruise down the coast where you can watch the white sandy beaches that are populated with all the tropical greenery including the amazing forest of palm trees.
The catamaran passes along the Punta Cana coastline with splendid views of locals hotels, white sands, and swaying palm trees as mentioned before. Sorry, but I had to repeat the reason why this excursion is unique. The catamarans bar is well stocked with an endless supply of traditional Dominican drinks such as rum, mamajuana, local Presidente beer (drinks are included and UNLIMITED), fresh fruit, and nachos are also provided while the DJ will have the catamaran rocking with great music. You definitely can't leave Punta Cana without a taste of MAMAJUANA.
What to Expect
As the boat tour continues through the Caribbean to our diving site you can dance, play games, and shake your hips to the fun Merengue music. Then you will, if you wish, snorkel at the most exciting and lush reefs in the Caribbean just off the Punta Cana coast.
Whether you want to drink, dance, swim, snorkel or just relax on the crystal clear Punta Cana sea, the Bebe Catamaran excursion will transport you to paradise. No other attraction or sightseeing tour can beat the fun and excitement of this booze cruise. So if you're on vacation, spring break, or just need to kick back in Punta Cana be sure to come aboard the hottest cruise in Punta Cana.
If you are ready to Party or have any questions about this activity head on over to Booze Cruise & Party Boat in Punta Cana.
Book your Excursions & Tours in advance. We provide roundtrip transportation from all hotels in Punta Cana.
No Payment Required - Schedule your activities today using our pay later option!